The Emersonian is a weekly e-newsletter sent to the Emerson Waldorf School community every Wednesday during the school year.
919.967.1858 | emersonwaldorf.org


---
Great PO Work Weekend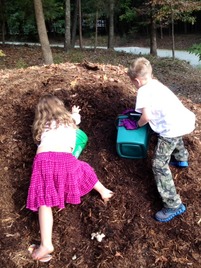 Dear Parents,
Much appreciation to all those who came in to the Work Weekend and further transformed our site.
Please all be safe over the Fall Break!
Warmest Wishes
Steve Bennett
Director of Administration
From the Parent Organization Officers:
Our campus has greatly benefited from the efforts and good will of parents, teachers, students of all ages, and grandparents. Many thanks to PO Hands Chair Keith Bartholomew for leading this effort; Brandon Yarborough for tackling the Kindergarten path; Rhonda Child-Lanning, Lisa Marie Smith, and the hospitality crew for providing sustenance and direction all weekend long; Ann Marie Masset for the wonderful healthy lunch; and Hannah McKinnis, Laura Abad and Emily Frachtling for providing childcare. Perhaps most importantly, many thanks and much gratitude to everyone who came out on a beautiful (and hot!) weekend to pitch in to improve our campus and theater.
A pre-Holiday Faire work and bulb-planting half-day will be announced soon; please join us!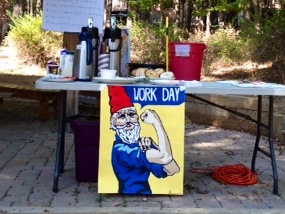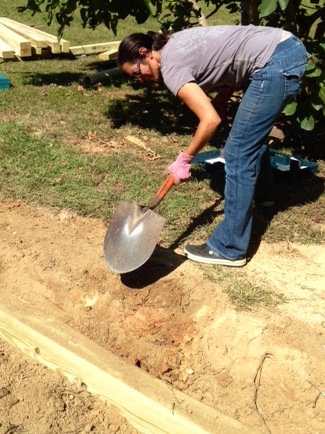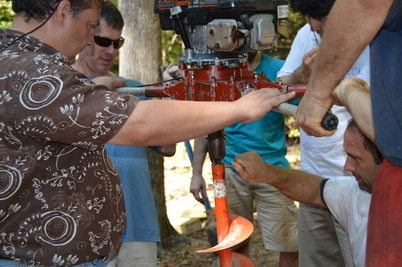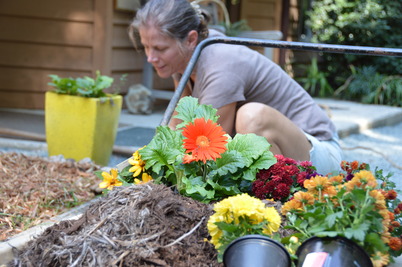 Check out
Photo Gallery on EWS Facebook
!
And please join us at the PO meeting TONIGHT

at

7 pm

at the home of Merideth Tomlinson: 1012 Starfield Ct. Hillsborough NC. Come at

6:45

for wine and cheese. We hope to see you there!
Admin Reminders

---
Photo Days Postponed!

Due to the rain and Parent-Teacher Conference schedule, our School Picture Days have been rescheduled for
October 24 and 25.
Details forthcoming in the next Emersonian.
Parent-Teacher Conferences & After School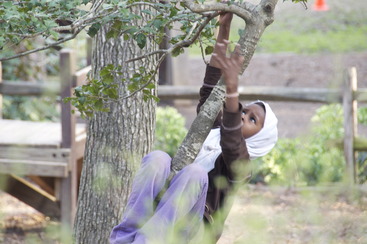 Reminder
: This Friday October 11 our school day ends at 12 pm for K-8th grade. (Nursery not in session on Fridays; High School has a full day.)
Here are some answers to your questions. We hope to keep things running smoothly for all!
There will be Nap as usual until 3 pm for Kindergarten.
After School is available from 12-6 pm for the regular fee of $15. Children who have not been picked up by 12:10 will be signed in to After School.
You may drop off your children at After School for the duration of your parent-teacher conference at no charge. Please make sure to check in with Candor Plaza when dropping off children for your meeting.
You are welcome to be on the playground with your children if you are waiting for your scheduled meeting as long as you are helping to keep a watchful eye on the children.
If your child will be staying for the afternoon, please make sure they pack a lunch and water bottle!
News About Eurythmy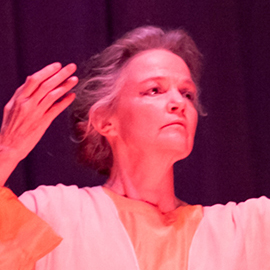 Greetings Emerson Waldorf
School Community,
I am Christina Beck, and I am joining the school as the new eurythmist. It will be my task to introduce a full-time program in Nursery through Grade 6. The plan is to eventually have full-time eurythmy from Nursery through Grade 12. That will be possible when a second eurythmist can be hired. Meanwhile, in the coming year, I will teach a block in Grade 12.
I am honored and happy to be taking on this task. I look forward to meeting many of you in parent/eurythmy evenings, which I will plan throughout the year, or simply in conversation. Much more can be done in "real time" meetings and working together than in an article, but I hope this brief essay is helpful as a start. Eurythmy is important for everyone. All people, at any stage, can benefit from it! In this essay, I will address the decision to ground the new full-time program in Nursery through Grade 6.
Eurythmy in early childhood is an opportunity not to be missed. This is the time when the child is most permeable to the life forces that eurythmy provides. This is the time when the strongest difference can be achieved for soul and physical health for the whole life ahead. Rudolf Steiner on this subject:
"If one does eurythmy with little children under the age of seven, they acquire an ego force that neither school nor karma can give them." (Pedagogical Eurythmy, Experiences with Rudolf Steiner, Nora Von Baditz)
"…and precisely in this third and fourth year infinite results could be achieved by the permeation of the child's body with an elementary eurythmy."
"…if we consider the child and his/her forces of 'becoming,' which are rooted in the spiritual world, and then the surroundings into which it is his/her destiny to grow, we are immediately brought face to face with the question of social education."
"…the kindergarten period is the most important period of all in the education of the child." (From "The child before the 7th year," Dornach, Dec. 23, 1921-Jan. 7, 1922. From Albert Steffen: "Lecture to Teachers" (London 1948))
"We have experienced that children who are introduced to eurythmy at the proper age feel themselves within eurythmy activity just as naturally as does the infant when it develops the sounds and forms of speech. The whole scope of human endeavor is enriched, and since all instruction and education must take hold of man through man himself, we feel justified in employing eurythmy – which primarily is an art – in instruction, in the form of ensouled gymnastics permeated by the spirit. It has an effect upon the whole being of the child, making his capacity for thought more mobile and receptive. His world of thought becomes more structured and filled with interest. He turns in love to the objects of the world around him and enters readily into the subjects being taught." (from an address by Rudolf Steiner at a Eurythmy Performance at the Waldorf School in Stuttgart, Germany, March 1923).
Today we have a crisis of health, soul and physical, that becomes ever more prevalent. Let the effects of the disastrous nuclear reactor failures of April 1988 at Chernobyl in the Ukraine and at Fukishima in Japan on March 11, 2011 stand as examples, among many, of the tragic threats to health on many levels. Our goal as parents and educators is to strengthen the health, the "life forces" of the children and students in our care. The earlier we start, the more effective this strengthening will be for the whole life of the individual. We have a great gift in eurythmy, and we can give it in early childhood where it can make such a difference.
In this vein, let us, with the introduction of eurythmy full-time in Grades 1 through 6, build as solid a foundation for the school as possible. Blocks, eventually, for current Grades 7 through 11 are hoped for (12th, as shared, will have one this year). We will try to make blocks happen when possible. These grades have more capacity to meet eurythmy in block format than Nursery through 6th. As puberty is beginning or is already established, the student's relationship to the subject and the teacher is more individual. The student individuates more and has the capacity to take what he/she needs, without the structure and rhythm of repetition. This is not to say that the rhythm and twice weekly repetition of the subject are not important and desired at all ages.
In our current situation, we have taken into account our needs as a school and the developmental stages of the students. Everyone currently enrolled will have at least some eurythmy before they graduate. The younger the student, the more they will have. When the school is able to hire another eurythmist, everyone will have it, rhythmically, regularly. The younger students will be able to look up to the achievements of the older ones, and the older students will have a strong foundation on which to blossom as they mature. Therapeutic eurythmy is a goal for the future here as well. In the meantime, I will strive to bring performances to the school community. Seeing eurythmy performed frequently is beneficial too, and belongs to a full program (everyone can see these performances and benefit). I hope to get other eurythmists to join me here in bringing performances to the community.
Again, let me say how honored I am to be taking up this task and what great hopes I have for the future of eurythmy at the Emerson Waldorf School. I look forward to sharing eurythmy with you and with your children.
Sincerely,
Christina Beck


---
Directory Updates/Corrections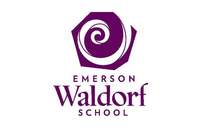 Page 32
Baena, Cristina and Sergio Escobar
New Address:
201 Westbrook Dr. Apt. A-3
Carrboro, NC 27510
Home phone is Cristina's mobile phone. Please strike Sergio's mobile phone as it is no longer correct.


Page 35
Bowers, Robert and Rebecca Moore
Please cross out Jett Tolar
as one of their children, that is incorrect. We happen to have two Rebecca Moores at our school!
Page 35
Borhanian, Robyne
Home phone is Robyne's mobile; strike the listed outdated mobile.
Page 37
Callaghan, Virginia
New Address:
8200 Harvest Lane
Mebane, NC 27302
Thank you!
Kelley Wiley, Communications Director
Calling All Musicians!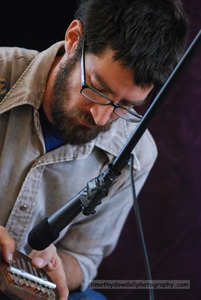 The Emerson Waldorf School Holiday Faire is an all-ages event that many in our community look forward to each year. This year the Faire will be held Saturday, November 23. Alongside crafting, archery, carriage rides, and many other enjoyable activities, music is a vital part of the Faire's magic. As Music Coordinator once again for this year's Faire, I am looking for interested musicians to contribute their talents in different ways. Whether you are interested in sharing 15 minutes of music for the fun cakewalk activity or would like to perform in one of our High School venues, please contact me as soon as possible. Thank you, and see you at the Faire!
Claire Viadro, 919-967-8215 (home) or
Viadro@mindspring.com
.
Halloween Celebration at EWS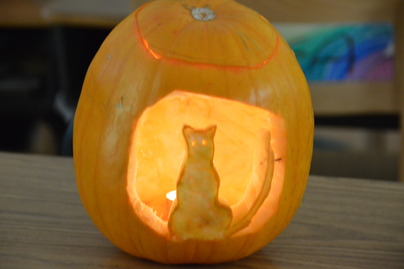 Halloween will be celebrated on Thursday, October 31 in Early Childhood with autumn crowns, capes, and magical leaf-changing wands delightfully made by your teacher (shhh...don't tell your little one). This is a student-only event; parents will discover their little leaf-changer upon pick-up that day. Additional information about Halloween will be provided to you by your class teacher.

Halloween will be celebrated on Thursday, October 31 for Grades 1-12 from 11:05-12:40 in the Grades classrooms. When the 11:05 am bell rings, Grades 8-12 will meet in the classrooms of the younger grades they have been paired with to carve pumpkins. The grade pairings are as follows:

Grade 1- Grade 12
Grade 2- Grade 10
Grade 3- Grade 9
Grade 4- Grade 8
Grade 5- Grade 11
Grade 6-carve independently
Grade 7-carve independently
12:00 – 12:20 pm Clean up the classroom and display the pumpkins
At 12:20 pm the outside bell by the playground will be rung, signaling the start of the viewing of the pumpkins. Students will visit the classrooms starting with the grade above them until they get to 7th Grade and then from 1st Grade to their own classroom for lunch.
At 12:40 pm the school day will resume its normal schedule for the remainder of the afternoon. At the end of the school day, students will take their pumpkins home to light and enjoy on Halloween night!
Note to Grades parents:
Parents, help your child select the right size pumpkin to carve, one that he or she can handle and carry independently. Pumpkins need to be brought to school by Wednesday, October 30. On Thursday send to school carving tools and utensils designated for pumpkin carving (tiny knives like saws). NO REAL KNIVES, PLEASE!
Many children enjoy leaving their candy out for the Halloween Witch or the Sugar Sprite Fairy on Halloween evening. When they wake up in the morning the Halloween Witch or Sugar Sprite Fairy has switched the candy for a special treasure! Be sure to make arrangements with the Halloween Witch or Sugar Sprite Fairy ahead of time…..
Holiday Faire Crafting Thursdays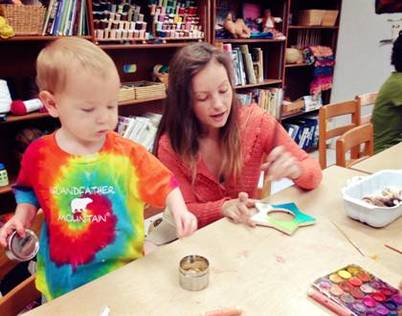 Annie Haas and daughter Abbey make crafts for the Enchantment Shoppe. Stop by the handwork room on Thursday mornings after drop-off and join in the fun!




---
Go Gnomes!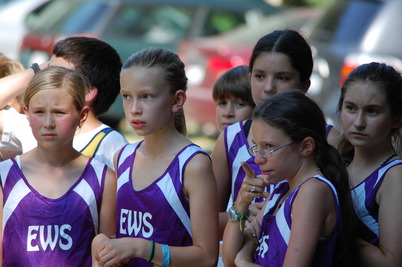 Gnomes were fast and accurate last week as all our teams fared very well. Middle School Cross Country ran in two meets, coming in second out of 3 schools in the first meet and second out of two schools in the second with an improvement of running times for all participants! The High School Cross Country team took second out of four schools on Wednesday with improved times as well, and the High School Soccer team won 6-1 on Tuesday.
The beauty of our home Middle School meet this past Friday is that we could compare times to an earlier home meet, except for Carson Wickman who missed the first race due to an illness. However, Carson came in first among all the Gnomes and fourth in the race. Agostino Luisetti was 6th and improved by 15 seconds, Sam Marchman and Cooper Lamb shared the seventh position with time improvement of 21 seconds and 40 seconds respectively. Eli HIcks was twelfth with an improved time of 56 seconds, Eric Awai thirteenth with improved time of 33 seconds, and Alex Bodkin fifteenth in the race with the greatest improvement of all of 2 minutes and 52 seconds!
For the girls, Aly McKinnis was first among the EWS girls and fourth in the race, improving her time by 7 seconds. Annika Emerson placed sixth and came in 35 seconds faster than her first meet, Dharvi Gopal was seventh, improving her time by 13 seconds; Alaina Chandler, eighth, improved by 26 seconds; Luci Martinez, ninth, with a 17 second improvement; and Phoebe Hulbert, tenth, racing in her first home meet. Wednesday, Oct. 9 at 4:00 pm come out and see the team take on Durham Academy and Triangle Day School on our campus. The end of the race is on the Kindergarten green.
The High School Cross Country raced against St.Thomas More, Southern Wake, and the Fletcher Academy. We had the smallest team but still ended up in second place. It was Jake Marchman's first home race, and he ended up second among the boys. Dorian Alexis placed second among the girls and eighth among boys with an 18 second improvement over her first home race. Hagen Stauffer improved his time by 14 seconds and placed ninth in the race among twenty runners.
The High School will host the end of season final meet on Wednesday, October 23, with a start time of 4:15 pm.
The High School Soccer team defeated the Fletcher Academy last Wednesday by 6-1. Anthony Day scored a beautiful shot in the corner from a perfect pass from Alex Merckel. Alex scored the other 5 goals. The team is currently in third place in the league and will play the first-place team, Clover Garden, at their field this Wednesday in Burlington.
Congratulations Gnomes!
Mary Kirchoff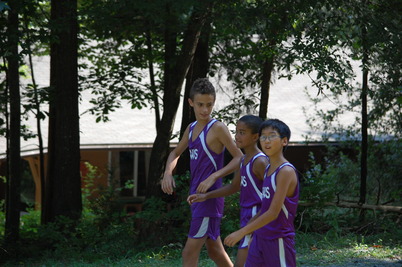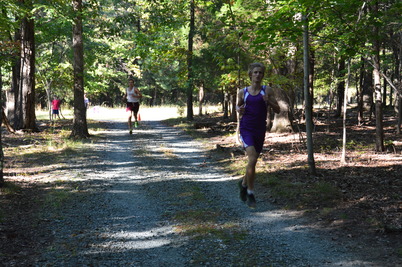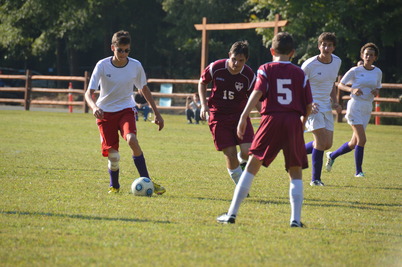 ---
Kindergarten Clean-Up Song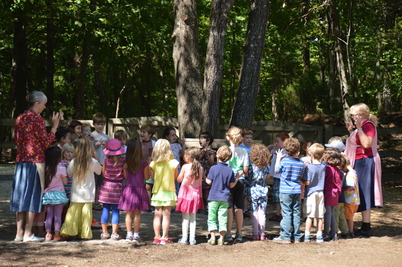 Busy little finger people,
Who will put your toys away?
I will
I will
I will
I will
All the busy people say!

---
The Feel of Numbers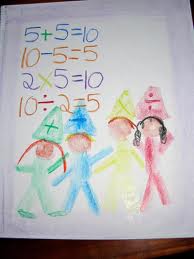 In Second Grade our Main Lesson has been focused on building fluidity of thought by approaching mathematics from a variety of angles (geometry pun intended.) The children are now very confident in their twos times table. We're now starting the threes times table using our jewels as manipulatives and our physical bodies to stomp and clap in rhythm. Ms. Rogers came over one day to teach a rhythm stick game to reinforce the threes, while Ms. O'Connor taught the 3rd Grade on the flute.
The Math Gnomes were also busy with our children, expanding their awareness of numbers by exploring how one number, such as 24, can be made up many ways: 1x24, or 12+12, or 2+2+2+2+2+2+2+2+2+2+2+2. Boy, Peter Plus sure gets tired picking up all those 2s, so Mortimer Groupsov shows up to suggest "Let's make groups of 6!" King David Divide also made an appearance. Though division is still a difficult idea for many children to grasp, using our bodies to divide the class from an odd number into an even number (with 1 left over) makes it more tangible and thus more accessible. Using all our senses to bring in the feel of numbers and not just the knowledge of them will create a rich foundation for complex mathematics in future years.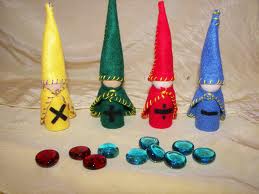 Fifth Grade Owls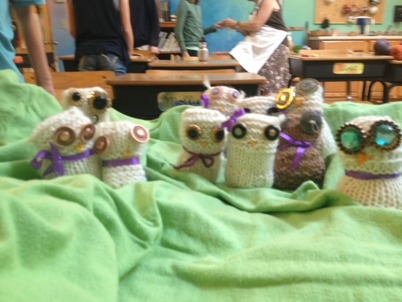 5th Graders remember their knitting skills from 1st and 2nd grade in preparation for making their more complicated socks this year! These sweet little owls are a result of their talents.

---
Oliver Child-Lanning Named National Merit Semifinalist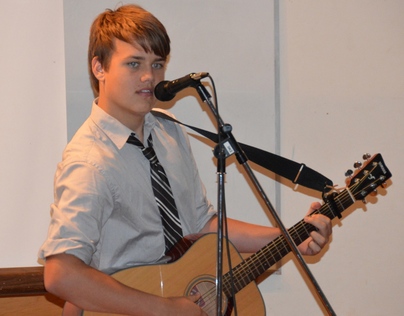 Oliver Child-Lanning, Grade 12, has been selected as a Semifinalist in the National Merit Scholarship Competition. Oliver's candidacy for this academic honor began when he sat for the PSAT in October 2012--along with 1.5 million other students in the U.S. In September 2013 he was notified that his scores had been high enough on the PSAT that he qualified as one of 16,000 Semifinalists nationwide for the National Merit Scholarship Program. He was one of forty-two students selected from all of the high schools in Chapel Hill.
Oliver has now completed and submitted his application to advance to Finalist standing. The application included a resume of his extracurricular activities and leadership positions and a personal essay. Ms Jackson, College Counselor for the High School, wrote a letter of recommendation for him, and all of his courses and grades from high school have been submitted, along with his SAT scores. All of the Semifinalists across the nation will be evaluated for excellence, and 15,000 will be chosen in February 2014 as Finalists in the competition.
We congratulate Oliver Child-Lanning on this recognition and wish him the best in the National Merit Scholarship Competition.

---
Life in the Emerson Garden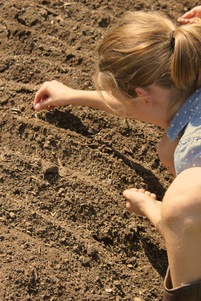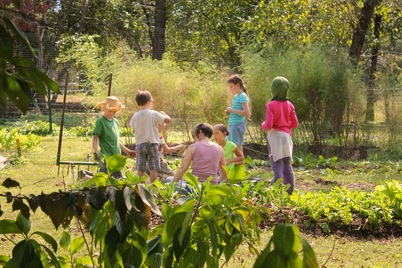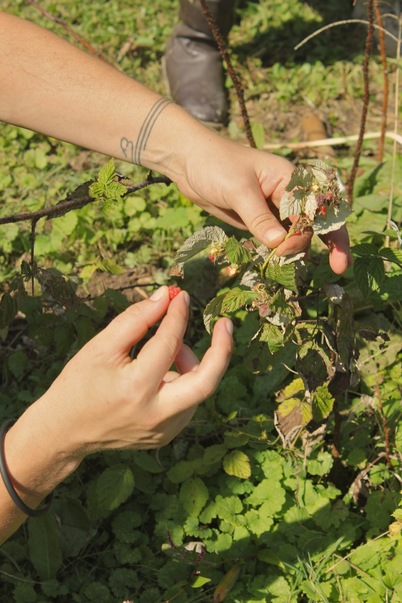 ---
The eZombie at Your Table: A Quiet Cry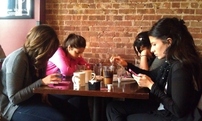 By DEVRA DAVIS
Our fascination with zombies, vampires and sci-fi creatures may be a quiet cry to find ways to avoid becoming heartless sci-fi monsters ourselves.
Read more
here
.
A Moment of Pause

---
Steiner Quote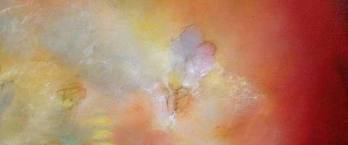 "May our feeling penetrate
Into the center of our heart
And seek to unite, in love,
With human beings seeking the same goal
And with spirit beings who,
Full of grace,
Behold our earnest, heartfelt striving
And, in beholding,
Strengthen us from realms of light
Illuminating our life in love."
-Rudolf Steiner
Founder of Waldorf Schools

---
EVENTS AND CLASSES
Cosmic Dance Classes
: The Third Sunday of the Month (Oct. 20, Nov. 17, and Dec 15) 1-3 pm in the Eurythmy Room. This movement path is a path of self-healing through Re-union. We utilize the Eurythmy gestures and forms given by Rudolf Steiner as a way of manifesting both the strength and beauty of the Divine Feminine. All are welcome! Donations please : )
Kelly Calegar, The Sophia School of Movement
www.SophiaSchoolOfMovement.Org
For Kids! Fall Fairy & Woodsprite-Making Workshop
with Robyne Borhanian. Grade school crafters, give your parents a break and join me for a morning during Fall Break, Tuesday, October 15, 2013 10am-12pm in the Handwork Room of EWS. Open to children ages 7-12 years. $20 per child. Contact
robyneb@gmail.com
to register.


For Parents! Fall Fairy & Woodsprite-Making Workshop
with Robyne Borhanian. $20/parent. Join me for a fun and crafty evening, Tuesday, October 15, 2013 7-9 pm at my residence (address sent upon registration.) Perfect for your fall decorations year after year!
Contact
robyneb@gmail.com
to register
.

The Piedmont Wildlife Center has designed a Fall camp just for Emerson Waldorf students to be held during our Fall Break week of October 14 – 18.
Their regular camp day runs from 9:00 am - 3:00 pm. They can offer Early Care from 8:00 - 9:00 am and After Care from 3:00 - 5:30 pm.
Full Camp Day Rates:
Weekly Rate: $240 ($215 for Members)
Early Care: $20 per week
After Care: $35 per week
To register, go to
www.piedmontwildlifecenter.org
and click on the green "Register Now" button. This will direct you to their online registration system. The program is in Children's programs in the Fall. If you have any questions about registration, please contact Crystal Morel, Office Coordinator at PWC. Her email address is:
pwcnature@gmail.com
SERVICESI am a mother of a 10-month-old daughter and I am looking for work as a nanny.
I am inspired by Waldorf education. When caring for children I value, among other activities, daily rhythm, exploring nature, singing songs, reading stories, making up stories and quiet time. I can provide references from EWS parents. Please email me at
jacobs.lizzie@gmail.com
Why not have an artist do your hair?
Nancy Moore has been an artist/hairdresser for over 20 years, and an EWS mom for 16. Now located at the beautiful FLOW Salon, 587 Old Farrington Road, Chapel Hill NC 27517 For appointment call or text (919)260-2495 ...or book yourself online at
www.nancyannmoore.com
. Let the good hair days begin!
Research shows that your skin can absorb as much as 60% of whatever is applied to it.
That is why it is so important to use a skin care system that has the right nutrients, in the right amounts, and in the right form your skin can use. 55 years of nutrition science by Shaklee has created Enfuselle with the exclusive Vital Repair+ complex. Check it out
here
or call Joanne Estes 919-929-4534 ~ All Waldorf customers receive 10% off from me. Have questions about Shaklee? Visit me any Tuesday morning at the Lower School coffee table during my volunteer shift until 8:30am!

Dr. Hauschka Facials/Retailer:
CORI ROTH/Licensed, Certified, Holistic Esthetician. Revive your body, mind, and senses with a nourishing and soothing Divinerose Facial. Offered in an unhurried and retreat-like setting. 15% off first-time client. Visit
www.divinerose.com
for more info.
KatieBeth's Learning Garden!
We are a retail store and community class space located at 400 S. Elliott Road in the Galleria Shopping Center. Here, you can find the supplies you need for a Waldorf-friendly home, including imaginative natural toys from Camden Rose, Ralph Evans, and Sarah's Silk, fiber arts kits and supplies from Harrisville, beeswax candles, stones, and supplies from Mercurius. We sell new and consigned educational materials and games for your whole family.
www.katiebethsgarden.com
REALTORS/HOUSINGCozy Rental Cottage
on wooded lot .5 mile from I-40 and 9 minutes from EWS (4 miles). 3-BR 1 bath, hardwood floors, new fridge, dishwasher, AC, natural gas stove, deck, storage shed, pets negotiable. 3 miles on country roads to Mapleview Ice Cream sunsets! 911 New Hope Church Rd. $1,000. 919-413-5767, 919-382-9846 evenings.


Buying a home?
Selling a home? Investing in real estate? HEAD, HEART and 20+ years of HANDS-ON EXPERIENCE giving caring advice and guidance to hundreds of happy home buyers and sellers – let me help you with all of your Real Estate needs! Judy Weinstock, REALTOR, EWS Alumni parent. Joyfully donating to EWS with every sale. Phone 919.951.1800.
www.seejudy.com
.
Advertising Changes for the Emersonian
We accept small classified-type advertisements. Each submission to the Classifieds should be no more than 6 lines of text, which is approximately 60 words. The costs are as follows: $5.00/week; $10.00/month or $100.00/school year (10 months). Payment for Community Bulletin Board Submissions should be made by the Friday before the publication week (we publish every Wednesday school is in session.) No charge for advertisements of free events or non-profit organizations. Submit ads to:
emersonian@emersonwaldorf.org
.

General Policy for the Bulletin
No political or religious advertisements. No competitive program advertisements. No outside fundraisers. The editors will decide the placement of advertisements. Submissions may be edited for content and length. The Emerson Waldorf School retains the right to choose not to print an advertisement.
Public announcements and services offered in the Emersonian or other circulars produced by Emerson Waldorf School are paid advertisements and do not necessarily reflect the views and opinions of Emerson Waldorf School or its employees.
---
E-Newsletter Design and Graphics

Emersonian Publishing Team:
Kelley Wiley - Content, layout, correspondence, advertising
Raelee Peirce - Header design, layout
Barbara Holloway - Photo & creative content, editing
Kathleen Jackson - Editing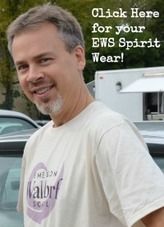 ---
Happenings

---
Wed 10/9
MS X-Country @ HOME vs Durham Academy and Triangle Day School
3:30 pm Walk
4:00 pm Start

Eurythmy for
Parents and Friends
8:30 - 10:00 am

HS Soccer vs
Clover Garden @ Springwood Park, Burlington 4:30 pm

PO Meeting at the Tomlinson/Hulbert House 1012 Starfield Circle, Hillsborough
7:00 - 9:00 pm

Thurs 10/10
Craft-Making for the Holiday Faire
Handwork Room 8:30 am

Fri 10/11
Tea With Steve
8:30 - 9:30 am

Full Day for High School

Half Day 12:00 DISMISSAL for K-8 ONLY

Parent/Teacher Conferences
Nursery-8th Grade

Aftercare K-8 Available
12:00 - 6:00 pm

Sat 10/12
Parent/Teacher Conferences
Nursery-8th Grade

Sun 10/13
Parent/Teacher Conferences
Nursery-8th Grade

Mon- Fri 10/14-10/18
FALL BREAK

Mon 10/21
CCAL High School Soccer Tournament Quarter-finals

Junior Internships

Board Meeting
7:00 - 9:00 pm

Tues 10/22
CCAL High School Soccer Tournament Semifinals

Junior Internships

MS X-Country @ HOME
vs Maureen Joy
3:30 pm Walk; 4:00 Start

---
School Staff

---
919.967.1858

Steve Bennett x11
Director of Administration

Mary Deutsch x12
Finance Director

Lynda Hollar x10
Administrative Support

Barbara Holloway
Marketing Director
919.480.1026

Ian Ostrowski x29
Facilities Manager

Raelee Peirce x14
Admissions Director

Therisa Pienaar x20
High School Coordinator

Kelley Wiley x13
Communications Director


---
School Hours

---
N/K 8:30 am - 12:30 pm
1st-5th 8:30 am - 3:15 pm
6th-8th 8:15 am - 3:15 pm
HS 8:10 am - 3:15 pm

Aftercare N/K until 3 pm
Aftercare 1st + until 6 pm

Office Hours 8 am - 4 pm


---