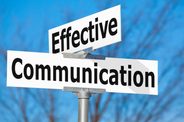 Dear Parents,
After much consideration we are looking at updating our school communications processes:
1) At the top of the pyramid will be a
new Emergency Communication System
, implemented over summer, to give automated calls or texts for incidents and situations at the school, including school closings due to inclement weather.
2) We are refining the
Emersonian to be less frequent
–
bi-weekly
, with no ads but still full of the content, stories, pictures, and event coverage that you expect this newsletter to provide. It will be easily readable because of its targeted content. If you want to know something, go to the Emersonian. (For weekly calendar events, visit the
on-line calendar
from the emersonwaldorf.org home page navigation bar.
Emersonian Bi-Weekly Publications are expected to be sent for the remainder of 2013-2014: 4/30, 5/14, 5/28
.
3)
Class google groups remain,
but are for class-only info, trips, plays, etc.
4)
We will also be introducing a community-wide email group
This community EWS Google Groups provides a place where EWS parents can build relationships, provide support for one another, plan activities, and share information and services generally in keeping with Waldorf philosophy (e.g. healthy living tips, child care needs, nutrition, children's goods, where to find a great plumber/electrician etc.)