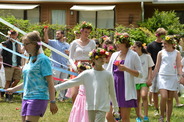 Emerson Waldorf School May Day will be celebrated on Thursday, May 1 for the Early Childhood and on Friday, May 2, for the Grades.


May Day Plan for Nursery and Kindergarten
Date
Thursday, May 1st, parents arrive at 11 am
Rain Date
The Early Childhood Rain Date is Friday, May 2;
please check email if weather for Thursday looks
stormy.
Location
Kindergarten Meadow
Dress Code
White or pastels; flower crowns provided
Program
Children will dance around the pole, parents will be
invited to join in, picnic lunch to follow. Your child will
join his/her parents for a picnic lunch packed and
brought by the parents. Feel free to bring your
blankets or chairs to comfortably enjoy your lunch. If
you can't join your child for May Day, please inform
your teacher.
May Day Plan for Grades 1-12
Date
Friday, May 2, parents arrive at 2 pm
Rain Date
The Grades Rain Date is Monday, May 5th
Location
Kindergarten Meadow
NEEDED
Flowers and blankets needed ( Friday morning). The
flowers are for making garlands and can be anything
from daisies to roses to ferns, or any flower growing
around your property. The grocery store can be an
easy and relatively inexpensive place to get flowers. If
you are inspired, you can see if your local
florist/grocer may donate on their throw-out day. The
flowers are to be dropped on Thursday or on Friday
morning by your child's classroom. Each class will
need two or three blankets to sit on.
Dress Code
The children must wear white or pastel clothing. Make
sure your child wears comfortable, sturdy shoes
suitable for skipping on the grass.
Sunscreen
Apply sunscreen in the morning to your child's skin to
prevent sunburn.
Community Dance
There will be a community invitation to dance
around the pole. Please wear comfortable shoes.
Dismissal
Your children will be dismissed at the usual time.
To learn about why we do May Day
Click Here
.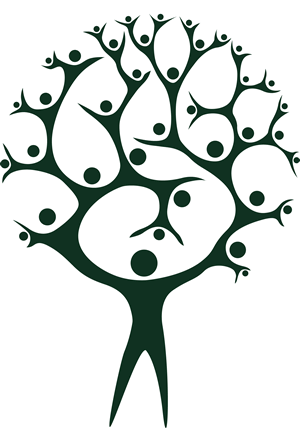 Welcome to the Emerson Waldorf School's Community Google Group. Please go to
groups.google.com
and in the search box type in ewscommunity (yes, all one word) and then click on it to request an invitation.
This community EWS Google Group provides a place where EWS parents can build cross-class relationships, provide support for one another, plan activities, and share information and services generally in keeping with Waldorf philosophy (e.g. healthy living tips, child care needs, nutrition, children's goods, etc.)
Please remember and use these guidelines for using this group:
We need to establish community wide trust
Assume your input will be shared with the entire community
Do not use it as a venue for criticism
Practice the respect you show face-to-face
No personal attacks
No filibusters or interrupting
We must have open communication

Email is an imperfect medium and we have not reined it in to serve us well, yet, let this be an opportunity to improve ourselves.
Parents have continually expressed disappointment in etiquette in the existing class groups; therefore if these guidelines are not followed, offenders will simply be removed from the group.