Administrator News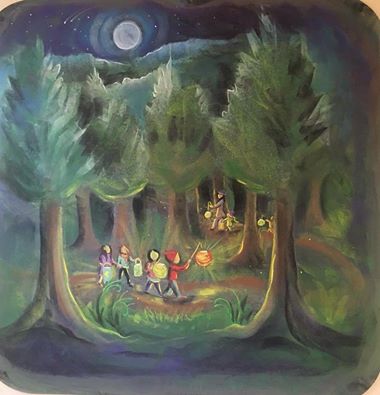 Dear Parents,
Welcome December! We hope everyone had a peaceful Thanksgiving weekend with family, friends, and good things to eat.
We've just had two evenings in a row of inspiring talks by Kim John Payne. We are incredibly grateful to PO leadership and our entire parent community for making this visit possible. A special thank you to Heads Chair Sommer Sobin for all of her coordinating efforts! In addition to the evening talks, Mr. Payne also spent most of Wednesday working with our faculty and staff in professional development workshops.
Thank you to everyone who donated on Giving Tuesday. We received over 25 individual donations that day; many from first time Annual Fund supporters. Everyone who donated to the Annual Fund on Tuesday or before is entered into the raffle for the 3 amazing prizes and we will publish the winners soon!
Our Brown Wing will be transformed this afternoon into a beautiful space to welcome the children and students for the Spiral of Light tomorrow. May we all find our inner light to carry us through the upcoming winter season.
Our High School Juniors will be presenting about their recent internships next Tuesday evening. Please join us to hear about their varied and interesting experiences.
And finally, please note the calendar change for the Shepherd's Play. This year, Friday December 16th will be a half-day with 12pm dismissal on our campus. The Shepherd's Play will then begin at ERUUF at 1:30pm.
Thank you for all you do in support of our school.
Christina Wise
Director of Administration



---
Spiral of Light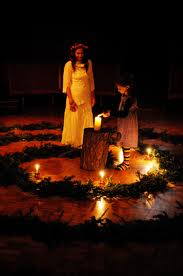 The days grow noticeably shorter, the frosty winter nights approach their longest, and we all begin to yearn for the light that so recently illuminated our lives. To symbolize this yearning, the students from kindergarten through grade 8 participate on Friday, December 2, in a light festival called The Spiral of Light. Grades 1 through 8 will walk the Spiral during the school hours. Kindergarten will walk it in the evening.
In the Brown Wing a spiral path is laid out of boughs of evergreens. Moss and crystals are placed on the greenery and stars of gold shine along the path. A single candle in the center of the spiral lights the room. One at a time, the children walk the spiral. As each child approaches the entrance of the spiral, they receive a white candle in a shiny red apple, which they carry inward along the path. They light their own candle from the center candle and then turn to walk back out. On the journey back they place their light upon a gold star. Gradually, the whole spiral becomes aglow with candlelight. Music softly continues as the children quietly leave the room followed by their parents.
Parents, please check the schedule below to know what time your child's kindergarten or class gathers in the high school building. It is very important to arrive on time. The festival is carefully prepared and the door will not be opened once the festival begins. Enter the building silently and bring your child to his/her teacher who will tell a seasonal story to her students while you are waiting quietly in the hallway. When ready, you will be led to the Brown Wing. The class teacher and students will quietly follow you and sit on benches around the spiral. After the festival is complete, please gather your child's belongings and wait in front of the Brown Wing for your child's apple and candle. We ask you to hold this quiet and reverent soul mood as you make your way home and end your day. Thank you again for your support.
Kindergarten Schedule:
Gather - HS Emerson Room Start - HS Brown Wing
4:30pm - Ms. Patricia's class 4:45pm
5:15pm - Ms. Robin's class 5:30pm
6:00pm - Mrs. Andrea's class 6:15pm
---
Transition to 1st Grade Information Evening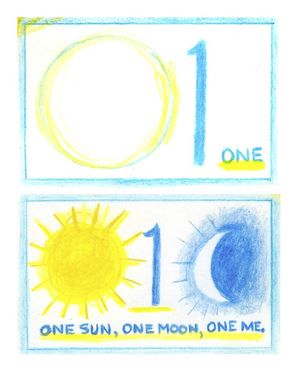 Parents of rising 1st graders for the 2017-2018 school year are invited for a conversation about the transition from Kindergarten to Grade 1.
Mr. Shannon Wiley, current 2nd grade teacher will discuss ways in which the Grade School is markedly different than the Early Childhood program.
Your questions and concerns will be welcomed.
Tuesday, December 6, 2016
7-8:30pm
1st Grade Classroom
---
Inclement Weather


A decision to close school due to inclement weather or other emergency conditions will be made by 6:00am. The message on the school's message system will indicate if school is closed (967-1858), and parents will be notified via e-mail and a text message to your phone if you have downloaded the EWS Mobile App (to download, just search App store for Emerson Waldorf School and download the app to your phone for text messages, parent contacts, website, newsletters, and more!).
EWS confers with other local independent schools to try to assure a consistent appraisal of conditions and then decides whether we need to close or delay. We take into consideration what the following school districts: Orange County, Durham County, or Chapel Hill/Carrboro are doing. If Emerson Waldorf School must close for any other reason, information concerning the school's status will be on WRAL's website lists (Emerson Waldorf School closing information at www.wral.com/weather/closings/). It is the parent's responsibility to be informed of the opening status of school—there will be no parent phone trees to notify of morning closures or delayed openings. The school's message line, mobile app, and website are generally the most reliable sources for information on school closings. In the event of school closure, Nursery through High School is closed.
---
Waldorf Education Day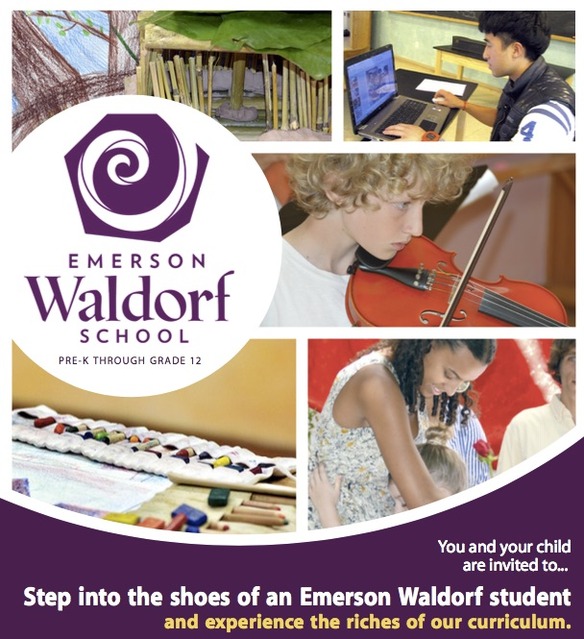 Mark your calendars!
Waldorf Education Day is an annual event provided for the EWS parent body and the greater community to provide deeper understanding about Waldorf Education.
Here is the agenda for this year's program on Saturday, January 14, 2017 9am-1pm. Register and encourage your friends to register as well!
9:00am-9:30am
Registration, Coffee, and Childcare Drop-Off at the Cottage
9:30am-10:15am
[Register for the program you are most interested in experiencing].
Nursery Information Session for Parents & 2-3 YO - Spots Limited!
Kindergarten Information Session for Parents & 4-5 YO - Spots Limited!
Early Childhood: Workshop - Best Practices for the Developing Brain
Grades 2-8 Tour & Information Session
Grades 1-4: Watercolor Painting
Grade 5-8: Learning History Through Storytelling
Grade 5-8: Learning a Foreign Language Waldorf-Style
High School Academic Sampler - HS Faculty
10:30am-11:15am
[Register for the program you are most interested in experiencing].
EC Workshop - The Body as The Foundation of Learning
EC & 1st Grade Information Session & Tour
Grades 1-4: Creating Your Own Textbook for Language Arts
Grade 5-8: What Does STEM look like in Waldorf?
Grade 6-12: Tour & Information Session
High School Arts Sampler - HS Faculty
11:30am-12:45pm Brunch and Alumni Parent Panel - Brown Wing
12:45pm-1:00pm Closing Circle
1pm - Childcare Pick-Up


---
Blacksmithing Classes for Spring - Great Gift Idea!

---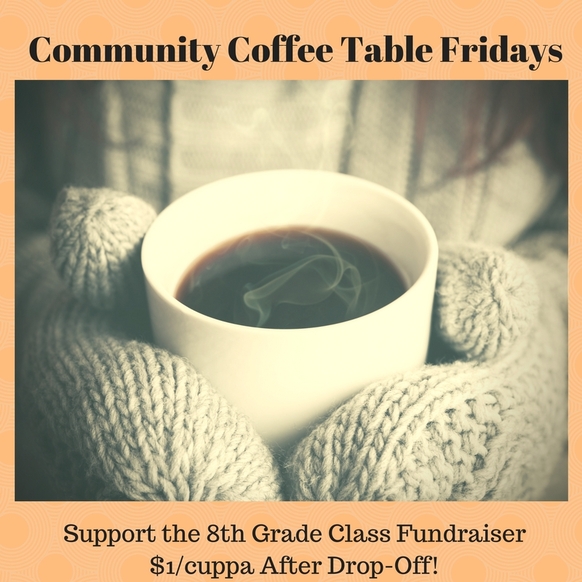 ---
Admissions Tours & Application Deadlines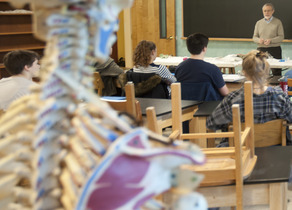 Personal Tours are available weekly.
2017-2018 Application Deadlines:
Early Childhood Due 1/6/17
Grades 1-11 Due 2/27/27



All School Open House



Please join us for
Waldorf Education Day on Saturday, January 14, 2017 9am-1pm. This is a great event for current families and their friends to learn about Waldorf education and our school.

---
PO Happenings




Thank You'sWork Days
- Thank you to
Jalal Hatami
and
Marcos Prieto
for making both of our work days a tremendous success! Thank you to all of the parents who donated their time and energy in helping make our campus shine. Thanks to
Mary Moss
and
Medhi Haghshenas
for nourishing our bellies!
Guest Lectures
- Last night wrapped up a series with Kim John Payne who was well received not only by our school but by many from outside our community. Our Brown Wing overflowed with standing and floor-sitting room only! Heartfelt thank you to
Sommer Sobin
and
Merideth Tomlinson
for making this come to life. Thank you to
Raelee Pierce, Kelley Wiley, Christina Wise,
and
Barbara Holloway
for marketing these events so well! We are grateful to
Fabienne Suter
and others who helped with setup, cleanup, providing flowers, etc. We appreciate the 8th- and 12th-grade classes and parents for offering yummy goodies and beverages and wish them well in their fundraising efforts! (If you missed
Learning Limits in a Digital Age
, there is a recording available in the Main Office library.)
Moms' & Dads' Bonfire Nights Out
- A hearty thank you to
Mary and Jack Latham
for your generosity in hosting these awesome evenings!
Moms and Dads Common Interest Groups
If you'd like to be included in EWS Mom's gatherings or EWS Dad's outings please email
kristine_williams@rocketmail.com
or
jasontutors@gmail.com
, respectively.
UP & COMING EVENTSWe have none!
Reminder - The Shepherd's Play Assembly time has shifted so the
December group ice skating outing is canceled
.
We had a very nourishing November so enjoy this holiday season with those you love and we look forward to connecting with you in the new year!
Regards,
Jason McDonald & Metta Prieto
EWS Parent Organization Co-Coordinators
---
Possible Double-Billing for Gr 12 Pie Fundraiser

Dear Parents and community,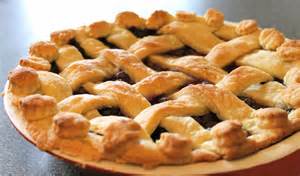 The 12th grade has encountered a problem concerning the payment for the pies. If you turned in a form as payment, you will have been billed through TADS. If you turned in a form and also paid at the Thanksgiving assembly, you will have essentially paid twice for your pies. If you turned in a form and paid at the assembly, please inform the senior class (
ewsclass2017@gmail.com
), and we will reimburse you.
Sorry for the inconvenience,
The Senior Class
---
Lost & Found – Come & Claim Your Items!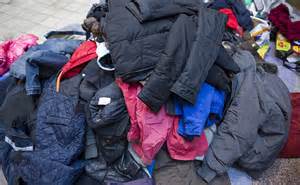 We have an overflowing lost & found bin. There are many coats and jackets which will be missed when the weather turns cole again this evening!
---
EWS High Schoolers Painted Gorgeous Mural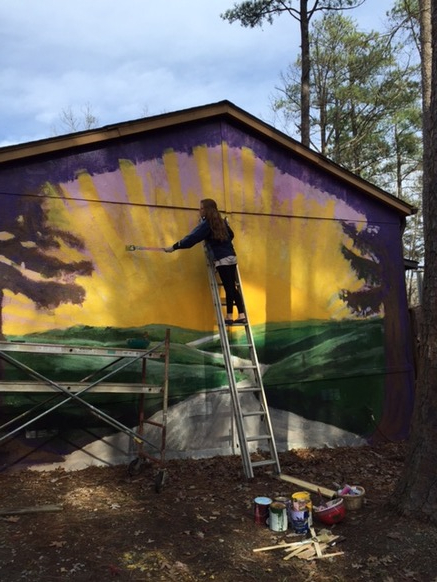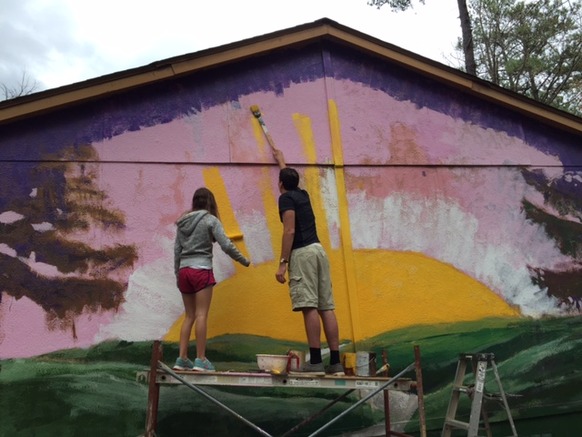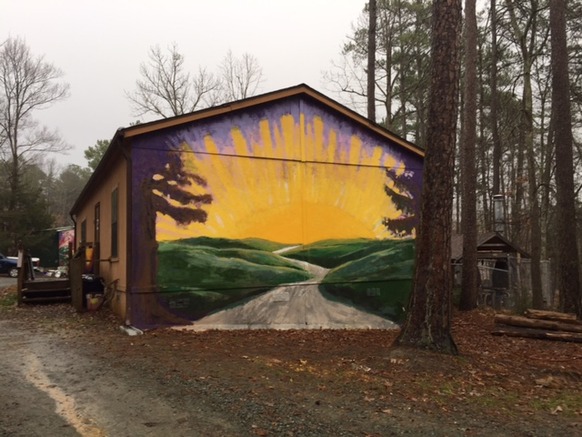 In case you're wondering who painted the stupendous mural that adorns the Wood Shop – it was our very own High School students at the direction of EWS parent Corey Alicks during an art elective a couple of semesters ago.
If you haven't yet seen it, please take a stroll over and check out the glowing beauty it adds to our campus!
CLICK HERE
to view Corey's amazing time-lapse video that expresses the whole project.
Thank you Corey Alicks and the High School Art Team!
---
Grade 3 Visits Ecoheal Center, Explores Natural Building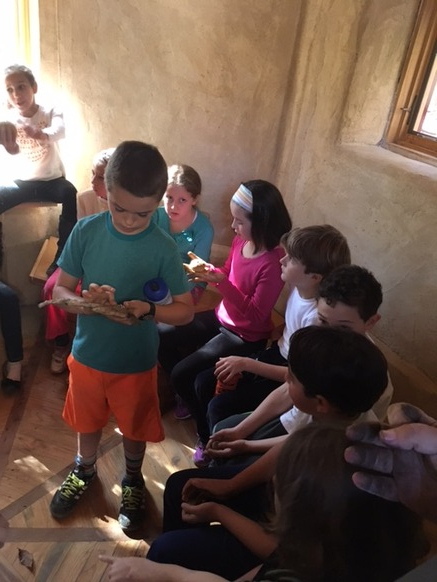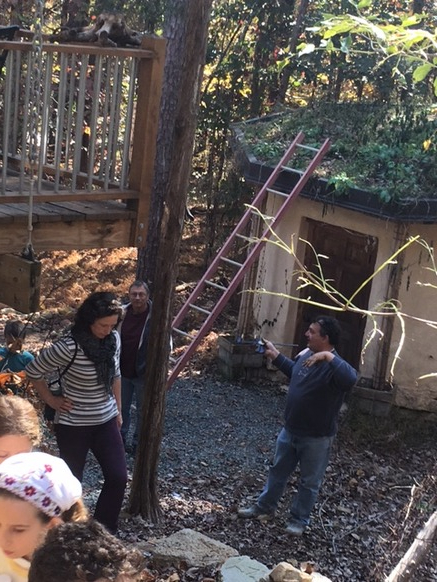 Grade 3 recently visited Ecoheal, a North Carolina Nonprofit world-class teaching and learning facility that is currently being constructed with locally resourced clay (for cob walls), rice husk (for ceiling insulation), local trim (from cedar felled on site), and other re-purposed materials. Dani Mouwad, EWS parent and Ecoheal founder, taught 3rd Graders about natural building.
---
Quote for the Week

Inspiration from Kim John Payne's lecture "Loving Limits in a Digital Age"

Simplify, simplify.
- H.D. Thoreau
One "simplify" would have sufficed.
- Ralph Waldo Emerson in response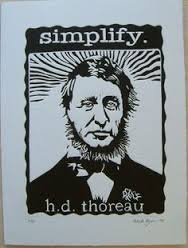 ---
Upcoming Events

11/30 HS Boys Basketball vs. Camelot @ HOME 4pm
11/30 2nd Grade Parent Evening 6:30pm
12/1 Spiral of Light in the Brown Wing Gr 1-8 during school
12/1 6th Gr Co-Ed Basketball @ Duke School 4pm
12/1 HS Boys Basketball vs. Hopewell @ Bond Park 4pm
12/1 HS Girls Basketball vs. Carolina Mustangs @ HOME 4:30pm
12/2 MS Boys Basketball @ Duke School 5:15pm
12/2 Spiral of Light in the Brown Wing - Kindergarten
12/6 St. Nicholas
12/6 HS Girls Basketball vs St Thomas Moore @ Fletcher 5pm
12/6 The Transition to Grade 1 7pm
12/7 Early Childhood Info Session 2:45pm
12/7 HS Girls Basketball vs. Research Triangle @ HOME 3:45pm
12/8 6th Grade Parent Evening 7pm
12/9 Winter Choral Concert @ ERUUF 6:30pm
12/13 St. Lucia
12/14 Early Childhood Info Session 2:15pm
12/14 6th & 7th Grade Holiday Instrumental Concert 3pm


---