---
Annual Eighth Grade Pizza Fundraiser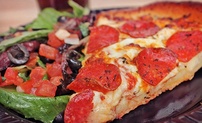 Pizza days are back! This year the eighth grade is adding veggie pizza and salad options for your child's dining pleasure in addition to the old standbys: cheese, pepperoni, and gluten free cheese.
Sign up and have hot, fresh pizza and/or garden salad from local pizzeria, Alfredo's, delivered to your child's classroom each full Friday of school until Christmas break. Give yourself a Friday break from pondering about what to put in the lunchbox. You'll also be helping the eighth grade raise money to go on their class trip this spring.
Sign up sheets will be sent home with your child and will also be available in the office, or you can download and print out a copy
here
. If you would like pizza delivery on the first available day (September 20), you must turn in your form to the Main Office by September 18.
Mary Beth Mueller
Pizza Coordinator
919-929-9791
Gather Ye Acrylic Yarns While Ye May!!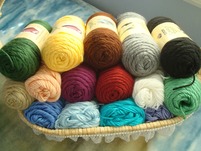 Help us stock-up for this popular event! For our annual JUMP ROPE event at the Holiday Faire (November 23rd), we need vast quantities of acrylic (yes, JUST acrylic) YARN. Any color or thickness will do. Start cleaning your closets and ask your friends, family, neighbors, community-organization members for their donations! Most people are glad to have an excuse to declutter. Drop off your donation at the 4th grade classroom in the designated bin. Any questions? Email Ann Stephenson at
ann@cjstephenson.com
Start Crafting for Holiday Faire this Thursday Morning!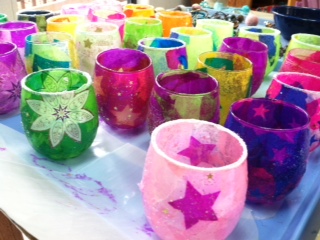 You can get going on making fun, handmade items for the Enchantment Shoppe this Thursday morning in the handwork room after drop off. This will be a regular session to craft and enjoy each other's company. All hail the crafting divas Marta Matsumoto and Catherine Reyes, who have stepped up to be in charge of the crafting efforts that go into the Enchantment Shoppe, a very important part of Holiday Faire. Parent volunteers are still needed in many aspects of the Faire – contact
janetsbuehler@gmail.com
if you can help.
Got Hay?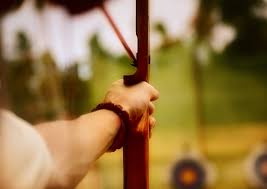 For the archery activity at Holiday Faire, we need a large quantity of hay bales to stack up and use as the shooting target area. Maybe you or someone you know has some old hay that's no longer good for animals, but would work for this purpose. Donations would be most appreciated. If you have any leads, please contact
janetsbuehler@gmail.com
. Thanks!
Eurythmy for Parents and Friends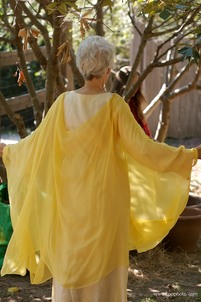 Eurythmy classes will start up again Wednesday, September 18. We hope we will be joined by many new parents. No prior experience is necessary. Classes are from 8:30 am - 10:00 am Wednesdays.
Come and Enjoy
"Movement in Tune with the Rhythms of Life"

Dates:
Sept. 18, 25
Oct. 2, 9, 23, 30
Nov. 6, 13, 20
Dec. 4, 11, 18
Cost: $110. Can be paid in installments and benefits the Eurythmy program for students at EWS. For more information call Eve Olive at 919-489-2564.

---
EWS Sports Update & Schedule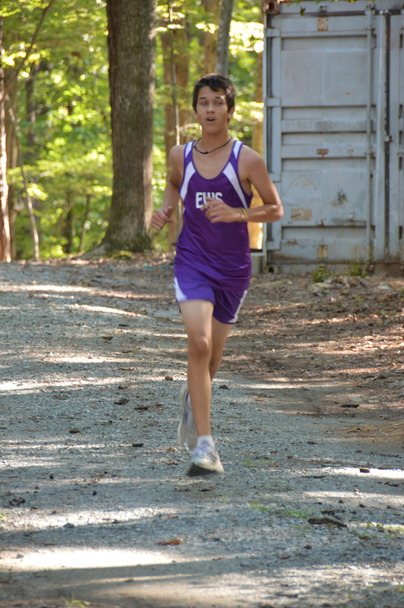 The first High School Cross Country meet was held last Tuesday on our 5K course against Kestrel Academy, Southern Wake, and Fletcher Academy.
Ninth Grader,Dorian took first place among all the runners, boys and girls, with a time of 26 minutes 5 seconds. Tenth Grader, Hagen was second overall, first among the boys, just a few seconds later at 26 minutes and 11 seconds. We are all very proud of these two runners!
The first High School Soccer game was held on our beautiful field last Friday against Camelot Academy. Our team pulled out a 3-1 victory with two goals from Kaylen Alexis, a goal and assist from Alex Merckel, and assists from Anthony Day and Liam Pearson-Moyers. Our next games are not until the week of September 16, as our seniors are up in Maine.
Go Gnomes!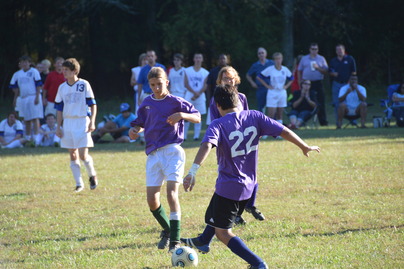 Here is the cross country & soccer schedule for the next two weeks!
(MS = Middle School; HS = High School; XC = Cross Country)
Wednesday Sept 11
MS/HS XC Practice after school until 5 – meet Lower School basketball court
HS Soccer practice after school until 5 – meet on the field
Thursday Sept 12
HS XC @ Friends School – Girls 4:30 pm; Boys 5:00 pm
Monday Sept 16
MS XC Practice after school until 5 – meet Lower School basketball court
HS XC @ Harris Lake vs. Southern Wake – 4:00 pm walk; 4:30 pm start
HS Soccer @ Southern Wake vs. Southern Wake – 4:30 pm
Tuesday Sept 17
HS XC Practice after school until 5 pm – meet Lower School basketball court
HS Soccer Practice after school until 5 pm – meet on the field
Wednesday Sept 18
MS XC @ Duke School – 3:30 pm walk; 4:00 pm start
HS XC Practice after school until 5 pm – meet Lower School basketball court
HS Soccer @ Fletcher Academy vs Fletcher – 4:30 pm
Friday Sept 20
MS/HS XC Practice after school until 5 pm – meet Lower School basketball court
HS Soccer @ HOME vs Clover Garden – 4:00 pm
Monday Sept 23
MS XC Practice after school until 5 pm – meet Lower School basketball court
HS XC @ Harris Lake vs Southern Wake – 4:00 pm walk; 4:30 pm start
HS Soccer @ Southern Wake vs Southern Wake – 4:30 pm
Tuesday Sept 17
HS XC Practice after school until 5 pm – meet Lower School basketball court
HS Soccer Practice after school until 5 pm – meet on the field
Important announcement:
Please remember to check the online calendar www.calendarwiz.com/emersonwaldorf and use the drop-down to EWS Extracurricular Activities. If you click on a game, you can get the address.
Go Gnomes!
Beyond Winning: Smart Parenting in a Toxic Sports Environment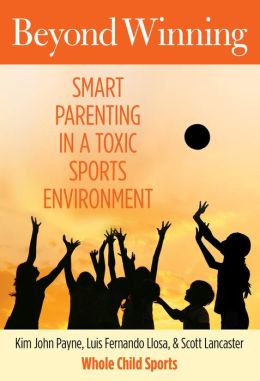 By Kim John Payne

These days it seems everyone has a youth sports horror story – whether it's about a tyrant coach obsessed with his team record who only plays the best kids on the team, or a parent who publicly berates his kid for not making a goal. But should it really only be all about winning? What about having fun, learning a sport, and developing athletic skills?

Beyond Winning with Whole Child Sports offers an alternative approach to teaching sports to kids. It de-emphasizes short-term goals like winning and youth championships and discourages the introduction of adult-oriented, league-structured competition. Instead it emphasizes training techniques and coaching strategies aimed at improving core strength, balance, and creativity in aspiring athletes, using an age-appropriate four-stage timeline, based on a child's physical, psychological, and neurological development.

Beyond Winning provides frustrated parents with help in the form of advice and concrete solutions to common questions, and step-by-step instructions for helping young children develop athletic ability in an environment that's less structured while encouraging athletic and personal growth. It also reveals how to avoid bullying, trash talk, and elitism.

I am sure all parents with kids in competitive sports have stories to tell about overly intense parents and coaches...sometimes it feels like I experience a new one every week during the season!

Parent & Coach Book Review: As a youth coach over the past 20 years and a father of three children who are actively involved in competitive sports, I applaud these authors for publishing a unique book that goes beyond analysis and criticism by offering very realistic solutions/alternatives for parents in a format that is easily accessible.

This distinctive work is the product of the very diverse backgrounds and perspectives of the three accomplished co-authors:

Kim John Payne: a global education and social consultant, and author of Simplicity Parenting.
Luis Fernando Llosa: former investigative reporter for Sports Illustrated.
Scott Lancaster: former director of youth football at the NFL

The authors start by acknowledging that very few people have time to read a book cover to cover, so they have deliberately and effectively structured the eight chapters to quickly get to the most relevant topics, ideas and most importantly, solutions.

Each chapter contains real questions from parents, followed by a short discussion and thoughtful, immediate solutions. This ingenious format creates a comfortable platform for introspection and self-reflection directly followed by constructive solutions.

I was able to jump from chapter to chapter and even within chapters with ease. I ended up reading the entire book, just not in the traditional sequence. Several of the burning questions that popped into my head during reading were answered in that chapter and simple solutions, some that I had not considered, were conveniently nearby.

Quotations and vignettes from several key sports figures, including coaches and players, add credence, but the book's real value is its ability to actively engage you as a parent in rethinking your child's experience in a non-threatening manner and presenting you with practical solutions to combat the insanity that has become pervasive in youth sports.
~George E. Thomas


---
High School Retreat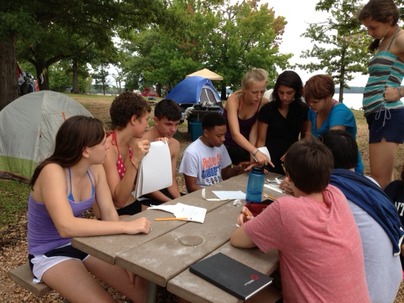 The High School continued a tradition that was started last year by going off on a Retreat during the first week of school. Our goals for the HS Retreat are to build the High School community; to bring all 9th Graders and new students into the fold; to preview the year; and to go over the High School Handbook. This year, instead of going to the mountains, we went camping at Kerr Lake. Teenagers and gear were packed into the school's two buses and various vehicles driven by teachers, and we left right after the opening Rose Ceremony on Tuesday. The convoy also carried sailboat, canoes, and kayaks to be used at the lake.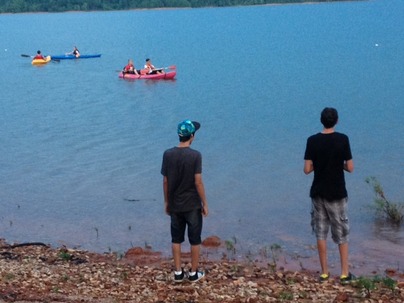 Our campsite was on a beautiful, secluded point that offered us a 180 degree view of the lake. Camp was set up in grade "villages", with combined 9th/10th and 11th/12th grade cooking crews. Each student had more than one opportunity to be on the cooking crew as well as on the clean-up crew.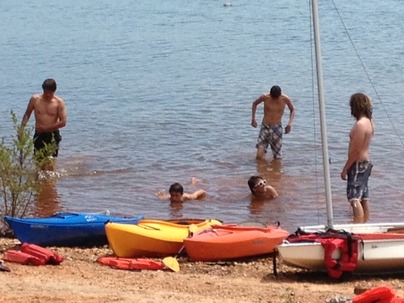 Our days were balanced between organized activities, meetings, and lessons and leisure time when students could swim, kayak, sail, or just relax and get to know each other.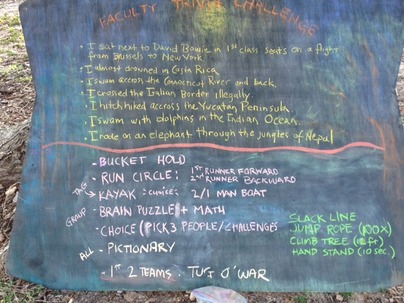 ---
School is a Prison – and Damaging Our Kids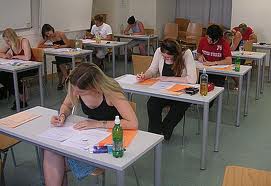 Longer school years aren't the answer. The problem is school itself. Compulsory teach-and-test simply doesn't work
By Peter Gray
Parents send their children to school with the best of intentions, believing that's what they need to become productive and happy adults. Many have qualms about how well schools are performing, but the conventional wisdom is that these issues can be resolved with more money, better teachers, more challenging curricula, and/or more rigorous tests.

Read more here.
A Moment of Pause

---
Power of Raven (Good Wish)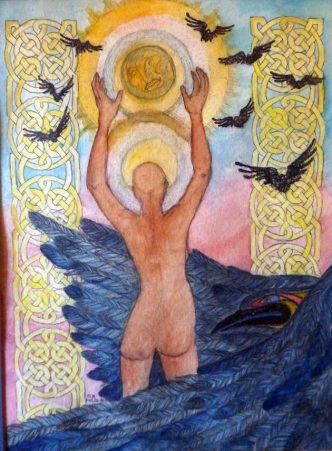 Power of raven be thine
Power of eagle be thine
Power of the Fiann.
Power of storm be thine
Power of moon be thine
Power of sun.
Power of sea be thine
Power of land be thine
Power of heaven.
Goodness of sea be thine
Goodness of earth be thine
Goodness of heaven.
Each day be joyous to thee
No day be grievous to thee
Honour and compassion.
Love of each face be thine
Death on pillow be thine
Thy Saviour's presence.
"Good Wish" is one of the many lovely blessings collected in the Scottish Highlands by Alexander Carmichael, and compiled into his book Carmina Gadelica.




---
EVENTS OR CLASSES
The Burwell School Historic Site along with the Orange County Historical Museum and the Alliance for Historic Hillsborough will present Colonial Kids Day at the Burwell School
on Saturday, September 14, from 11 a.m. to 3 p.m. The fun filled day includes activities that your kids will enjoy such as candle-making, butter-churning, traditional dancing, old-fashioned lawn games, and more. The event is free and will be on Burwell's front lawn. For more information, please call 919-732-7451 or email us at
info@burwellschool.org
.


The Piedmont Youth Orchestra
meets every Sunday at the Emerson Waldorf School. They are so appreciative of our space that they offer a special discount for participants from our school. This makes for a win-win situation for you: a great ensemble opportunity for your child (at a convenient location) at what is practically a giveaway tuition for the semester, $50 as compared to the usual fee of $150-$200.
Sessions begin this Sunday. Please consider enrolling your student musician. PYO's website details the ensembles and schedules available. The registration form is attached and the forwarded email (below) also has some information. See
http://www.chmusic4children.com/PIEDMONT_YOUTH_ORCHESTRA.html
Grow Your World, After School
is an afterschool program for middle schoolers based in Chapel Hill
that focuses on community-building and youth development. The program's three main components aim to increase community connections across difference (age, culture, race, language, among others), capitalize on the abundant resources in the community, and increase our youths' ability to achieve their full potential.
Youth March for the Planet
: On Saturday, Sept. 28, 2013, young people around the world will lead marches, rallies, and demonstrations to call attention to climate change. North Carolina students are planning a march and rally in downtown Raleigh with inspiring calls to action from youth leaders and climate advocates. Marchers will meet at Halifax Mall at 3:30 pm for a welcome and activities. The march will begin at 4:00 pm, circling the Capitol and the General Assembly building before returning to Halifax Mall for speakers, music, and more. Will you join us? Sign up to march, post flyers, and help us spread the word. Details:
http://www.imatteryouthnc.org.
ITEMS FOR SALE
This End Up solid end pine bunk set; 3 beds
– upper/lower bunk beds with 3rd day bed; 4 pine under-the-bed storage units that are on heels. Very good condition, of course, after use by my boys! $550.00 or best offer - Jon Mandeville (919) 880-6973.
SERVICESWhy not have an artist do your hair?
Nancy Moore has been an artist/hairdresser for over 20 years, and an EWS mom for 16. Now located at the beautiful FLOW Salon, 587 Old Farrington Road, Chapel Hill NC 27517 For appointment call or text (919)260-2495 ...or book yourself online at
www.nancyannmoore.com
Let the good hair days begin!
All the vitamins your skin craves
....in one simple system that includes the essential antioxidants and nutrients. Each step is formulated to do its part to nourish your skin. With just three minutes of Enfuselle Nutrition Therapy morning and night, in 28 short days you will see your skin age 10 years in reverse ~ guaranteed. Check it out
here
or call Joanne Estes 919-929-4534 ~ All Waldorf customers receive 10% off from me.

PIANO LESSONS:
Spaces open for children, teens, & adults in the home piano studio of Beth Shirey, EWS choral and eurythmy accompanist. Please call 919-969-9545 or email
beth.shirey@yahoo.com
for more information.


Dr. Hauschka Facials/Retailer:
CORI ROTH/Licensed, Certified, Holistic Esthetician. Revive your body, mind, and senses with a nourishing and soothing Divinerose Facial. Offered in an unhurried and retreat-like setting. 15% off first-time client. Visit
www.divinerose.com
for more info.
PRANA KOMBUCHA:
Enjoy Fresh Kombucha! We are a Waldorf family brewing raw organic Kombucha delivered straight to you!
Kombucha is more than just an ancient healthy drink. It has a wide range of organic acids, vitamins enzymes and probiotics that give it its extraordinary value. It contains a range of B vitamins, particularly B1, B2, B6 and B12, that provide the body with energy, help to process fats and proteins, and which are vital for the normal functioning of the nervous system. There is also vitamin C which is a potent detoxifier, immune booster, and enhancer of vitality. AND it's DELICIOUS!
We sell our KOMBUCHA in 34 oz. reusable glass bottles at $7/bottle. For a free tasting and to order your Kombucha contact Gaura Humek at
ghumek@gmail.com
KatieBeth's Learning Garden!
We are a retail store and community class space located at 400 S. Elliott Road in the Galleria Shopping Center. Here, you can find the supplies you need for a Waldorf-friendly home, including imaginative natural toys from Camden Rose, Ralph Evans and Sarah's Silk, fiber arts kits and supplies from Harrisville, beeswax candles, stones, and supplies from Mercurius. We sell new and consigned educational materials and games for your whole family.
www.katiebethsgarden.com
REALTORS/HOUSINGCozy Rental Cottage
on wooded lot .5 mile from I-40 and 9 minutes from EWS (4 miles). 3-BR 1 bath, hardwood floors, new fridge, dishwasher, AC, natural gas stove, deck, storage shed, pets negotiable. 3 miles on country roads to Mapleview Ice Cream sunsets! 911 New Hope Ch. Rd. $1,000. 919-413-5767, 919-382-9846 evenings.


Buying a home?
Selling a home? Investing in real estate? HEAD, HEART and 20+ years of HANDS-ON EXPERIENCE giving caring advice and guidance to hundreds of happy home buyers and sellers – let me help you with all of your Real Estate needs! Judy Weinstock, REALTOR, EWS Alumni parent. Joyfully donating to EWS with every sale. Phone 919.951.1800.
www.seejudy.com
.
Advertising Changes for the Emersonian
We accept small classified-type advertisements. Each submission to the Classifieds should be no more than 6 lines of text, which is approximately 60 words. The costs are as follows: $5.00/week; $10.00/month or $100.00/school year (10 months). Payment for Community Bulletin Board Submissions should be made by the Friday before the publication week (we publish every Wednesday school is in session.) No charge for advertisements of free events or non-profit organizations. Submit ads to:
emersonian@emersonwaldorf.org
.

General Policy for the Bulletin
No political or religious advertisements. No competitive program advertisements. No outside fundraisers. The editors will decide the placement of advertisements. Submissions may be edited for content and length. The Emerson Waldorf School retains the right to choose not to print an advertisement.
Public announcements and services offered in the Emersonian or other circulars produced by Emerson Waldorf School are paid advertisements and do not necessarily reflect the views and opinions of Emerson Waldorf School or its employees.
---
E-Newsletter Design and Graphics

Emersonian Publishing Team:
Kelley Wiley - Content, layout, correspondence, advertising
Raelee Peirce - Header design, layout
Barbara Holloway - Photo & creative content, editing
Kathleen Jackson - Editing