The Emersonian is a weekly e-newsletter sent to the Emerson Waldorf School community every Wednesday during the school year.
919.967.1858 | emersonwaldorf.org


---
Grandparents' and Special Friends' Day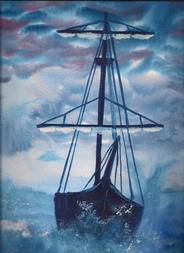 Friday, April 11th8:30 am
Reception and Orientation
Brown Wing
9-10 am
Classroom Visits
10-10:20
Drive to ERUUF

Please pick up your child from school or make carpool arrangements for the Assembly
10:45-12
Assembly: Grades 1-12 Perform
12:00 pm
Dismissal from ERUUF
We look forward to seeing you all there!
– The Festivals Committee
ERUUF
Eno River Unitarian Universalist Fellowship
4907 Garrett Road, Durham
Gala Auction Donations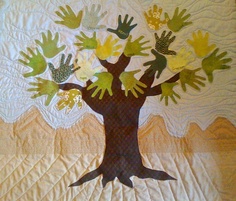 This year we are asking the entire EWS community to contribute to the creation of our auction.
If each family would acquire just two items for the auction, we could raise the roof off of this event and have a smorgasbord of choices for bidding in the auction. There are two ways you can acquire an item:
The donation could come directly from you: examples might include, but are not limited to, a service you might offer, tickets to sporting events or the theater, a weekend or week-long get-away to a vacation home, or if you're an artisan, a sample of your work!
You could ask for a donation from somewhere out in the larger community: your favorite restaurant, a membership to your fitness or golf club, a week to your children's favorite summer camp, or any other creative ideas you might have… the sky is the limit! (And remember, this time of year, businesses are expecting to be asked to make donations for non-profit auctions and they often look forward to the advertisement they get from contributing, so don't be shy!)
TO MAKE YOUR DONATIONS: Just stop by the Lower School Office and pick up an "Auction Donation Form." Once you, or whomever you have asked to donate, have completed the form, bring it back to the office and place it in the Auction mailbox. Someone from the Auction Committee will then contact you to make any necessary arrangements.
ADMISSIONS...

---
EWS New Family Ambassador Program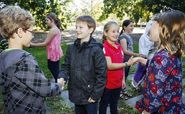 Ambassador Families Still Needed:
Nursery -
2nd Grade -
3rd Grade -
4th Grade - 7th Grade - High School - Ambassador Orientation is scheduled for Tuesday, April 1, 7:30-8:30 pm for all volunteers.
Email
admissions@emersonwaldorf.org
if you would be interested in providing this service to new families who enroll in your child's class or program.
Thank You,
Raelee Peirce | Director of Admissions


---
Yearbook News!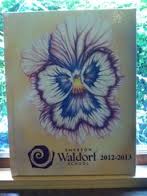 Order your copies of the EWS 2013-14 Yearbook by April 11th and SAVE!!
Don't miss out! Your child will be pleading with you to buy one once they arrive, so why not order one today at the discounted price of $42.50? Additional copies may be ordered at a 20% discount for just $34. Parents and grandparents – you'll want one of these keepsakes for yourselves, too!


After Spring Break, the cost goes up to $50 ($40 for additional copies) and the yearbook may well sell out, so don't delay – order today!
Bring checks to the Lower School Office by April 11. Your children will be so grateful you reserved a copy just for them.
Biodynamic/Eurythmy Conference at EWS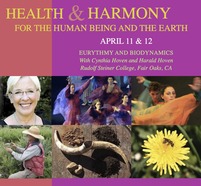 INCREDIBLE OFFERING!
Please join us at the EWS High School on April 11 & 12
as we explore Health and Harmony for the Human Being and the Earth with Harald and Cynthia Hoven of Rudolf Steiner College in Fair Oaks, CA.
The true sources of health for both people and the planet come from finding and cultivating the right relationship to all of the dimensions of life that we live in, including both what we know as the physical and the spiritual world. Join us to explore two fields that can enrich your life: the twin practices of Eurythmy and Biodynamic Agriculture.
Eurythmy
is a movement art that awakens and integrates body, soul, and spirit, drawing upon deep understanding of how the human being is related to both the earth and the universe, the personal and the spiritual.
Biodynamic Agriculture
is the most comprehensively holistic method of farming on the planet, drawing upon all four kingdoms of nature to create a unified field for your farm or garden and offering food of unsurpassed nutritious value and flavors.
Click here
for a full description of this dynamic weekend! DO NOT MISS!!!
Contact
Dani Mouawad
if you would like to sponsor this event at the $100 level. Sponsoring organizations will be listed on our website.

---
P.O. Health & Wellness Series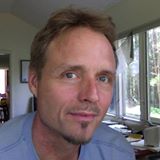 "Using Nutrition to Bolster Your Mood, Attention, Focus, and Memory"
by Mark Mead
Join us on Saturday, April 5,
10:30 am - 12:00 pm
in the Brown Wing
Social Inclusion Parent Study Group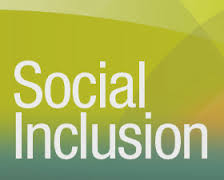 The Social Inclusion Parent Study Group meets on the first Wednesday morning of each month in the Woodland Cottage from 8:30-9:30 am (next meeting April 2). The evening group meets on the first Monday (next meeting April 7). Join us in learning and discussing principles of Social Inclusion! For more information contact Lauren Nyland -
lnyland@emersonwaldorf.org
, Leigh Sparacino -
annefairleigh@gmail.com
, or Merideth Tomlinson -
MeridethT711@gmail.com
.

---
Senior News and Blacksmithing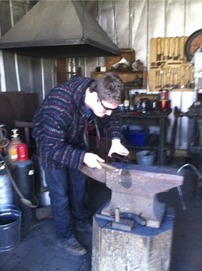 You may not be aware of this, but thanks to Mr. Dan Moise, Emerson Waldorf School owns two blacksmithing forges. We are looking forward to eventually having these forges right here on our own campus, but at the moment they are housed at Woodcrest Farm, which belongs to Allan Green, our blacksmithing teacher.
Every year our seniors are taken to the farm for a few weeks during the winter to try their hand at blacksmithing and get creative with Mr. Green. They had their final class on Thursday, March 20 and were given the opportunity to choose their own project for the day.
When they arrived at the farm last week they were delighted to find four brand new puppies, some baby rabbits and 8 baby goats. At least there are some signs of spring out there! Babies are always irresistible, no matter how old you are.
Therisa Pienaar | High School Coordinator

---
Ultimate Frisbee News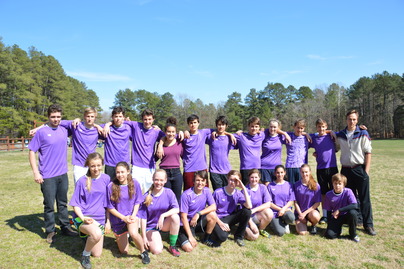 The High School Ultimate team has had a game-filled week starting with their trip to Durham to play Camelot Academy last Wednesday. They won 15-2 with outstanding team play. The next day Chapel Hill A team came to play and defeated us 15-1. Our team showed its strength by improving as the game continued. On Monday this week, they used what they learned and defeated Southern Wake 15-4. This Wednesday they head to Raleigh to play Fletcher Academy. Their next home game is Tuesday, April 1, at 4:00 pm, no joke.

---
Garden City's Waldorf School takes 'No-Tech' Approach in Lower Grades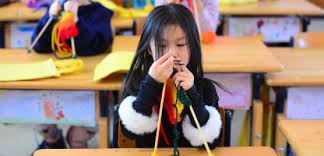 By BART JONES, Long Island Newsday, March 22, 2014

The Waldorf School in Garden City is cutting against the societal trend and shunning technology for elementary school students. They have no technology, encourage a "no screen" policy at home and go outside in any weather. Shot on Feb. 4, 2014. (Credit: Newsday / Alejandra Villa)
Ariella Kissin's family has never owned a television. The eighth-grader doesn't have a smartphone, tablet, or laptop either -- and says she doesn't feel she's missing out.
She is mystified by how peers in her neighborhood in West Hempstead stare, trance-like, at screens day in and day out. "They are always on their iPhones or iPods, even when they are outside," she said. "It's sad."
Kissin, 14, is a student at The Waldorf School of Garden City, a private institution with an out-of-the-box approach to technology that is radically different from most public and private schools, where computers and Smartboards proliferate.
The school, with 353 students in preschool through 12th grade, bans technology in its preschool and elementary school and gradually introduces it in middle school. In the high school grades, technology usage is fully integrated into learning.
Waldorf claims to be the fastest-growing independent educational movement in the world, with 123 schools in the United States serving 19,000 students and 1,000 schools in another 60 countries. All generally follow the "no-tech" approach in the elementary grades, said Beverly Amico of the Association of Waldorf Schools of North America.
Read More Here
A Moment of Pause...

---



---
SERVICES
AND ITEMSCARPOOL/CHILDCARE ASSISTANCE NEEDED:
We have a critical need for a teenager/stay at home mom/grandparent to help with morning/afterschool rides and /or childcare for a rising 3rd grader during the 2014-2015 school year. We live in downtown Durham, but location (ie. your house or ours) and payment are flexible.
Jen McGonigle
"She could get a colony of ants singing!"
enthused a workshop participant. Singer, songwriter, community activist Elise Witt will be bringing her Impromptu Glorious Chorus™ adult singing workshop to EWS on Saturday April 25, 1:00 - 4:00 p.m. Admission is $25-85 sliding scale - please be generous! Space is limited - please pre-register by sending an email to emworld@mindspring.com
Want to support a local, organic farm and two Emerson Waldorf alumni, and get fresh veggies every week?
Join us this season by subscribing to our 28-week CSA. We provide fresh, locally and organically grown vegetables to you every week in exchange for your support! We even offer a home-delivery option. Visit our website to subscribe at
www.timberwoodorganics.com
. Or contact us to find out more about our farm at
timberwoodorganics@gmail.com
.
Balance your Life with Ayurveda~ Health & Lifestyle Consultations and Restorative Bodywork.
The focus of this consultation gives you direction in creating optimal health by making simple alterations in daily eating and lifestyle habits which are specific to your unique constitution. Restorative Bodywork nourishes the nervous system as well as the body with Hot Stones, Warm Oil & Steam Therapy. A wonderful gift for loved ones, friends, colleagues, or yourself! Gift Certificates for special occasions or just giving thanks. Offered in my lovely home office just minutes from Emerson. For monthly specials & more details:
www.stoneandspa.com
or call Shoshanna at 919-309-9989.
Why not have an artist do your hair?
Nancy Moore has been an artist/hairdresser for over 20 years, and an EWS mom for 16. Now located at the beautiful FLOW Salon, 587 Old Farrington Road, Chapel Hill NC 27517 For appointment call or text (919)260-2495 ...or book yourself online at
www.nancyannmoore.com
. Let the good hair days begin!
At Shaklee, we strive to create the most pure, natural, and effective products that help make you healthier on the inside and out.
Right now Shaklee is offering a FREE canister of 180 Cafe Latte Energizing Smoothee and a FREE Shaklee Membership, which allows you to save 15% on all products ($67.95 value). To claim your free gifts, all you need to do is purchase a Shaklee product by March 31, 2014. Go.
here
or email me at
joanneestes@nc.rr.com
Dr. Hauschka Facials/Retailer:
CORI ROTH/Licensed, Certified, Holistic Esthetician. Revive your body, mind, and senses with a nourishing and soothing Divinerose Facial. Offered in an unhurried and retreat-like setting. 15% off first-time client. Visit
www.divinerose.com
for more info.

REALTORS/HOUSING
Looking to buy or sell a home?
As your fellow EWS parent and a REALTOR, I can help! Moving can be chaotic, especially with children. As your REALTOR, I will guide you through the process of buying or selling your home with sensitivity, integrity, and patience. Serving your best interests is my #1 focus! Contact EVE VAN BUREN at 919-259-1042 or
eve@gorealty.biz
.
Waldorf families are unique and special.
You need a Realtor who is unique and special too. Lynn Hayes has been helping Waldorf families for over 25 years, offering caring and sensitive service while supporting Waldorf education in our community. For MLS searches, community information and lots more visit
www.lynnhayes.com
or call Lynn at 919-265-8600.
Buying a home? Selling a home? Investing in real estate?
HEAD, HEART and 20+ years of HANDS-ON EXPERIENCE giving caring advice and guidance to hundreds of happy home buyers and sellers – let me help you with all of your Real Estate needs! Judy Weinstock, REALTOR, EWS Alumni parent. Joyfully donating to EWS with every sale. Phone 919.951.1800.
www.seejudy.com
.

Advertising Changes for the Emersonian
We accept small classified-type advertisements. Each submission to the Classifieds should be no more than 6 lines of text, which is approximately 60 words. The costs are as follows: $5.00/week; $10.00/month or $100.00/school year (10 months). Payment for Community Bulletin Board Submissions should be made by the Friday before the publication week (we publish every Wednesday school is in session.) No charge for advertisements of free events or non-profit organizations. Submit ads to:
emersonian@emersonwaldorf.org
.

General Policy for the Bulletin
No political or religious advertisements. No competitive program advertisements. No outside fundraisers. The editors will decide the placement of advertisements. Submissions may be edited for content and length. The Emerson Waldorf School retains the right to choose not to print an advertisement.
Public announcements and services offered in the Emersonian or other circulars produced by Emerson Waldorf School are paid advertisements and do not necessarily reflect the views and opinions of Emerson Waldorf School or its employees.
---
E-Newsletter Design and Graphics

Emersonian Publishing Team:
Kelley Wiley - Content, layout, correspondence, advertising
Raelee Peirce - Header design, layout
Barbara Holloway - Photo & creative content, editing
Kathleen Jackson - Editing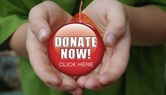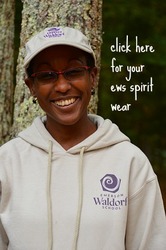 ---
Happenings

---

Wed 3/26
7th Grade
Class Trip to DC

CCAL Ultimate Frisbee
@ Fletcher Academy
4:00 pm


Thurs 3/27
7th Grade
Class Trip to DC

High School Choral Festival
Washington, DC

EWS Jazz Band Rehearsal 3:30 - 4:30 pm

Fri 3/28
7th Grade
Class Trip to DC

High School Choral Festival
Washington, DC


High School Choral Festival Washington, DC

Tues 4/1

HS Ultimate Frisbee
@ HOME vs. Riverside
4:00 pm

MS Ultimate Frisbee
@ Duke School
4:00 pm

Class Ambassador Orientation
7:30 - 8:30 pm


---
School Staff

---
919.967.1858

Steve Bennett x11
Director of Administration

Mary Deutsch x12
Finance Director

Lynda Hollar x10
Administrative Support

Barbara Holloway
Marketing Director
919.480.1026

Ian Ostrowski x29
Facilities Manager

Raelee Peirce x14
Admissions Director

Therisa Pienaar x20
High School Coordinator

Kelley Wiley x13
Communications Director


---
School Hours

---
N/K 8:30 am - 12:30 pm
1st-5th 8:30 am - 3:15 pm
6th-8th 8:15 am - 3:15 pm
HS 8:10 am - 3:15 pm

Aftercare N/K until 3 pm
Aftercare 1st + until 6 pm

Office Hours 8 am - 4 pm


---