Administrator News

Dear Parents,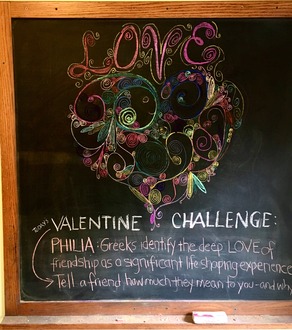 Welcome February!
Last week on our campus was a busy, full, and enriching one. Monday's Board meeting focused on the important and exciting work of updating our school's strategic plan. The week ended with a delightful Instrumental Concert by our 6th - 12th graders. Thank you to Mr. Child and Mr. Kratzer for all of their hard work with our impressive students!
Sandwiched in between was an engaging panel discussion on issues related to undocumented students. The second part of a four-part 'It's Time to Wake Up' series organized by one of our Seniors.
The highlight of the week had to be the surprise room dedication for Dee Anne Lamb. It was such a treat to be a part of this beautiful celebration. We are most grateful for Wilson Lamb's generous donation to the school and so pleased to have been able to honor Dee Anne's legacy in this way.
Please MARK YOUR CALENDARS for the 2017 Gala on March 25th. We have an awesome team of volunteers working feverishly on this year's event which is shaping up to be our best ever!
Thank you for all you do in support of our school,
Christina Wise
Director of Administration

---
Valentine's Surprise as Husband Has New Emerson Waldorf School Library Named for Wife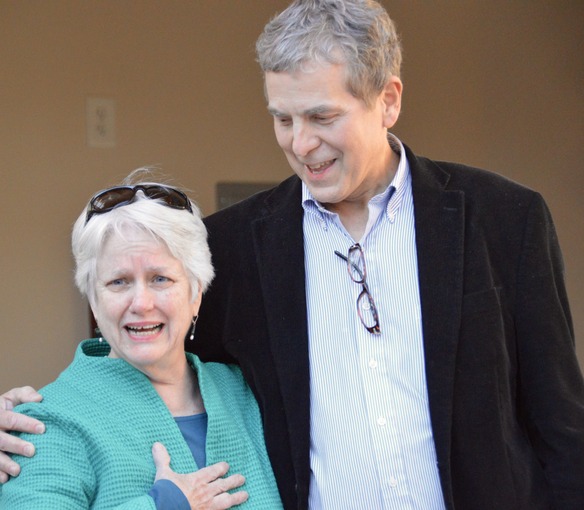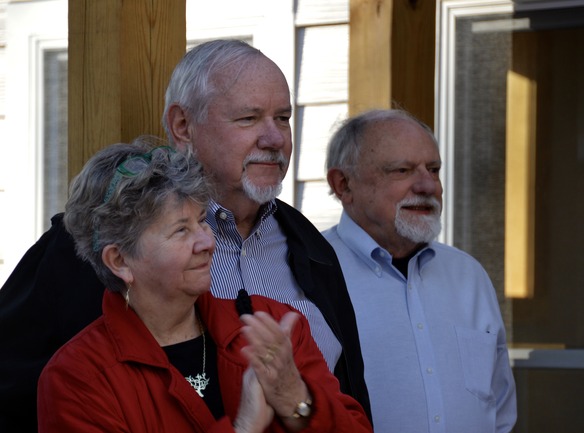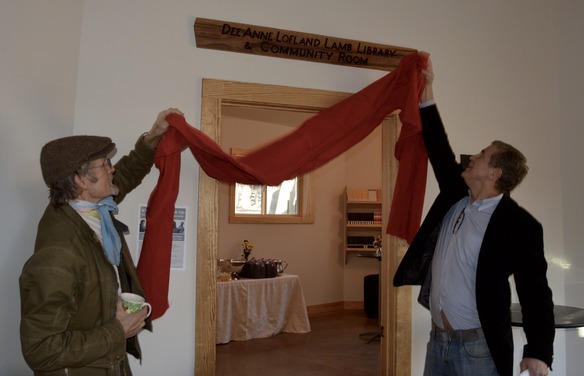 Naming recognizes retired librarian's years of service and generous legacy donation
What's better than a dozen roses and a box of chocolates for Valentine's Day?
When your husband arranges for the school library to be named for you!
That's what long-time Hillsborough resident Wilson Lamb did for Dee Anne, his wife of 51 years. Through Lamb's generous donation to Emerson Waldorf School, the newly-constructed "Dee Anne Lofland Lamb Library and Community Room" was unveiled last week to more than 60 friends, family and faculty.
"We had the school play a little trick on Dee Anne," Wilson explained, "Emailing her a late invitation for a gathering the next day, with an apology for forgetting to send an invite earlier."
The group successfully kept the naming secret from Dee Anne for months. After arriving at the school expecting to attend a "Volunteer Appreciation Gathering," an astonished Dee Anne was moved to tears upon realizing that she was the event's guest of honor.
"I had no idea what was going on," said Dee Anne, "We got to school and there are all these people standing around, then I saw the grandkids and knew something was up. I just started tearing up. I couldn't believe it!"
While the Lambs' granddaughter, Camilla, was attending Emerson Waldorf, Dee Anne invested thousands of hours over 20 years, organizing and maintaining the school's considerable collection of books, and serving on committees, including the Board.
---
Cell Phone Experiment in EWS Nursery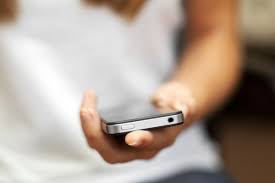 Now is changing at once, and all seems doomed to be severed.
In the most settled states the primary laws are departing;
Property is departing from even the oldest possessor;
Friend is departing from friend, and love from love, in like manner.
I now leave thee here; and where I may e'er again find thee,
Who can tell? Perhaps this will be our last conversation.
Man, it is rightly said, on earth is only a stranger;
More a stranger than ever has each one in these days been rendered.
Even our soil is ours no longer; our treasures are wandering;
Gold and silver melted from forms which time had made sacred.
All is moving, as though the world, long formed, would dissolve back
Into chaos and night, and be formed anew for the future.
Thou wilt for me keep thy heart; and if we meet again hereafter,
Over the wreck of the world, we both shall be new creatures,
Quite transformed and free...

-J.W. von Goethe from Wilhelm Meister's travels
The Nursery parents were asked to participate in an experiment to leave their cellular phones in their cars during drop off and pick up for the the weeks after the December break leading up to the 23rd of January where the experience of the experiment were reviews in the Nursery meeting. Kathleen and Kyle had observed an increase of use of cellular devices on the Early Childhood campus and were hoping to create an opportunity to enter into a conversation of this phenomena.
Parents shared their experiences. For some the invitation to leave their phones behind was easy and a welcome relief. For others it was challenging, if not impossible for some parents whose work required them to be available at a moments notice for both local and global obligations related to possible crises where their skill and expertise are needed. Parents with older children as well as Nursery-aged children shared that the connection of our pocket technology is a Pandora's box that once opened can not be contained again.
---
Sports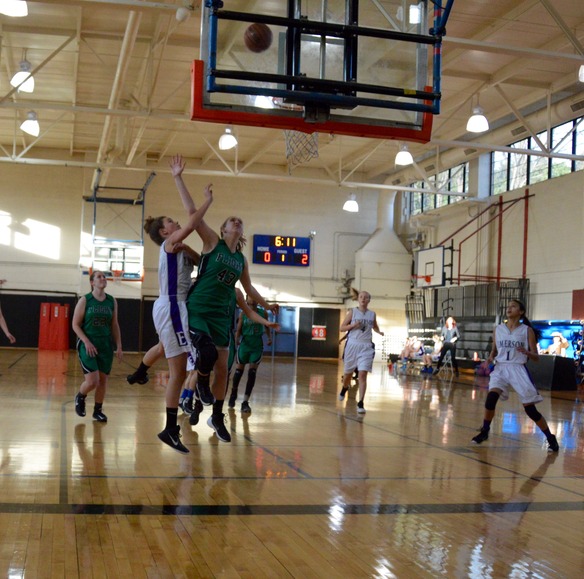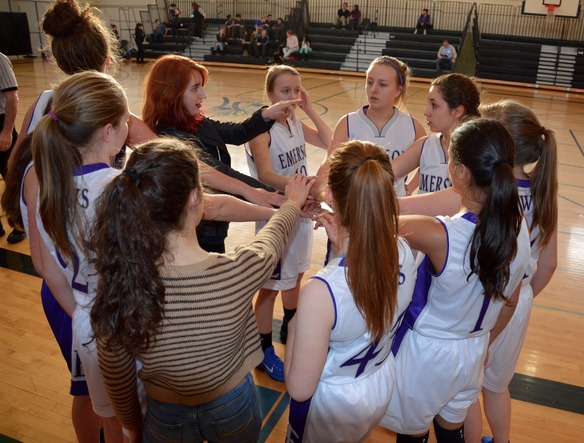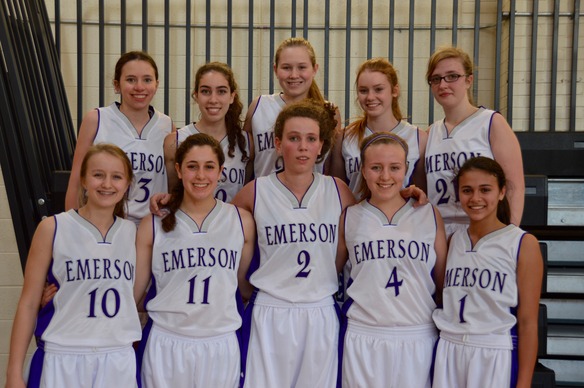 As our basketball season winds to a close over the next few weeks, I want to thank all the parents, coaches, and faculty who work together to give the students on our five teams these wonderful experiences. Thanks to the teachers who enable the students to leave class early to make the bus and help our student athletes learn to juggle the increased workload of school and sport. And to our administration for helping us with the details of funding and executing these experiences!
Special thanks this week to to Mr. Ian, Mr. Ford, and Ms. Holloway for driving the buses and for all our coaches like Coach Sparacino and Coach Judge who also help drive buses in addition to coaching.
And the most special thanks goes to Ms. Lynda for her awesome athletics administrative support (and also for driving a bus sometimes!!). We are getting better and better at using technology to communicate lots of information quickly — with the goal of improving our customer experience and reducing waste (who ever thought our little sports administration team would embrace LEAN quality techniques)!
And of course, all the parents and students who are donating money for new uniforms, donating time to coach and help — carpooling and supporting our transportation solution in the lower and upper school! Thank you, thank you!
This is a big week for our basketball teams, please go out and support them as much as possible!
Ultimate Frisbee starts March 6th! Watch for information emails about the season that will go out just before February break. Please contact me if you have questions in the meantime.
Go Gnomes!
Ted Hall
Athletic Director
---
Summer Camp Registration Now Open!

---
EWS Jazz Camp – Audition Today!

---
Emma Hulbert's Senior Project – February 9th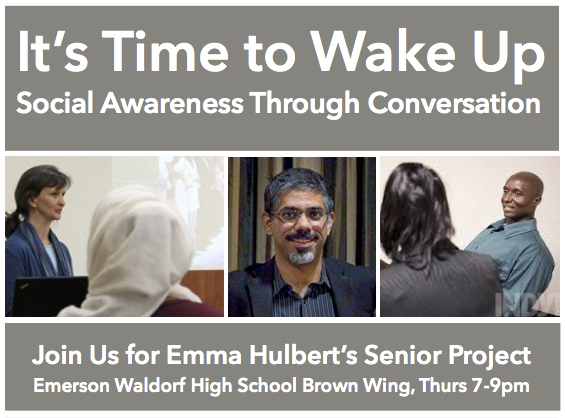 EWS senior Emma Hulbert has created a speaker series with four events for her senior project. These events are on Islamophobia (1/19), Tuition Inequality for Undocumented Students and the Future of DACA (1/26), Racism in the Justice System (2/9), and a film screening of "Ties that Bind", a documentary about a family's journey with their transgender sister (3/16).

Each event is free and open to the public.
Please join us for:

RACISM IN THE JUSTICE SYSTEM PANEL DISCUSSION
Thursday, February 9th at 7:00pm at the Emerson Waldorf High School

Listen to panelists Bessie Elmore (Founder of the Straight Talk Support Group), William Elmore, and Emanuel Kearney speak about their personal experiences of racism in the justice system. This is an incredibly important issue that is prevalent everywhere and that we as a nation need to address. This event is free and is guaranteed to challenge your way of thinking!
Emma created this project to start the conversation at Emerson Waldorf School, as well as in the wider community, about issues that are vitally important but may not directly impact those in the audience. Come to these events and hear renowned panelists speak on issues that may have never occurred to you, and engage in lively community discussions! All are welcome.
CLICK HERE FOR MORE INFORMATION
---
Grade 8 Projects – Check Them Out!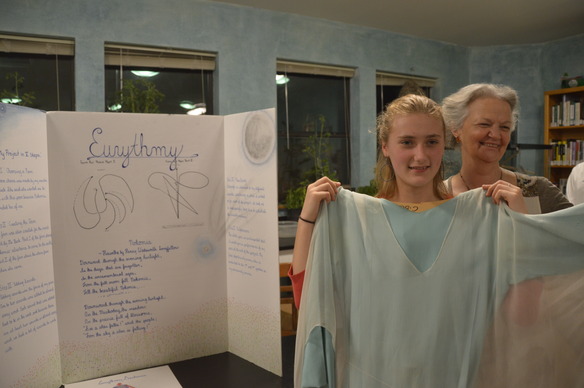 We have quite a line-up of projects this year! Please come out and see what our eighth graders have been up to!
When:
Thursday, February 16, 6:30-8pm
Where:
EWS High School
Gaga Ball Pit - Ella
Clothes and Feelings - Tessa
Blacksmithing - André
Study of Dreams - Addison
Vision of Race Unity - Isabel
Writing a Book - Kiara
Making a Puppet Show - Violet
Therapy through Music - Julia
The Theremin - Henry V.
Railroad Transportation - Lingyu An
Making Jewelry - Shanice
A Study of Cooking - Aurora
In Grandfather's Footsteps - Mira
Making a Game - Henry M.
Creative Art Piece - Rania
---
Come Join in the Fun at the Farm!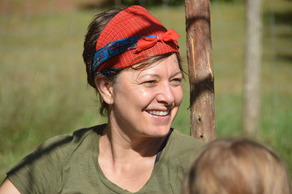 Would you like to grow food and grow our school community and friendships?
Interested in sharing work and sharing the harvest?
Join Farmer Kristin McGee on Wednesday, February 15 at 8:45am in the Woodland Cottage to help shape a new path for our school farm.
If you are interested but cannot make the meeting, please e-mail me at
kmcgee@emersonwaldorf.org
. I want everyone to be able to be included.
---
P.O. Happenings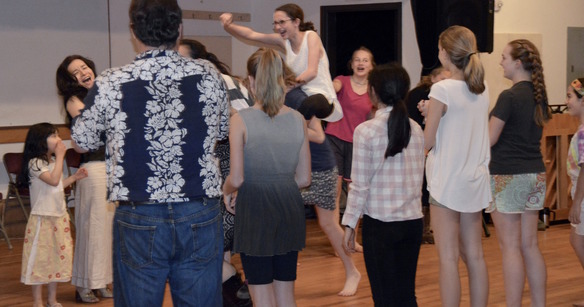 Next week begins the anticipated next step for the many who provided school feedback in the fall; the College of Teachers will be sharing their response to a couple of the top five areas for improvement at each of our two remaining meetings this year! The College will provide a written response as well for those who can't make the meeting.
LOOKING FORWARD
The Parent Organization Leadership Team is beginning to form for 2017/18! Many of our experienced leaders are continuing on while a couple are passing the baton. Please think about what you want to see in our EWS Parent Organization! How should we spend our money? What kinds of activities do you appreciate? Now is a great time to email one of us with thoughts, ideas, and levels of interest.
UP & COMING EVENTS

School-wide P.O. Meeting with College of Teachers Rep. -

Wednesday, February 8th, 8:30am
in the Woodland Cottage. Come hear the College of Teachers' response to some of the feedback from the Parent Feedback Initiative! There will be time for questions and socializing as well.
Community Contra Dance is back! -
Mark your calendars for
Saturday

evening,

March 11th at 5:30pm
for a family-fun event for all ages.
---
EWS Gala – Picnic at the Park – Save the Date!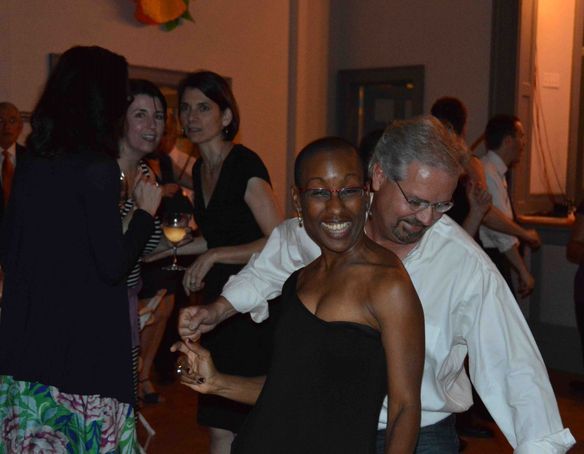 The EWS Gala Committee has been busy planning a wonderful event for our community! Thank you
Kristy Burrows,
Cydney English, Nadia Heuberger
, and Danielle Tanzer for stepping up!

When: Saturday, March 25th, 6:30pm
Where: The Murphey School

See you at the Gala!


---
Valentines Fundraiser – LAST DAY TO ORDER!

---
Quote for the Week

---
Upcoming Events

2/3 MS Boys Basketball @ Gorman 5pm
2/3 MS Girls Basketball @ Gorman 4pm
2/3 6th Grade Co-Ed @ Duke School 4pm
2/3 HS Boys Basketball @ Fletcher Academy 4pm
2/7 MS Girls Basketball @ HOME 3:45pm
2/7 Emerson Varsity Boys & 8th Gr Boys Intramural @ HOME 5pm
2/8 P.O. Meeting in Woodland Cottage 8:30am
2/9 Emma Hulbert Senior Project in Brown Wing 7pm
2/13 All High School Parent Evening 7pm
2/14 4th Grade Play at Hinoki 1:25pm
2/15 4th Grade Play at Hinoki 2:15pm
2/16 4th Grade Play at Hinoki 5:00pm
2/16 8th Grade Project Presentations 6:30pm

---