The Emersonian is a weekly e-newsletter sent to the Emerson Waldorf School community every Wednesday during the school year.
919.967.1858 | emersonwaldorf.org


---
EWS New Family Ambassador Program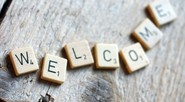 EWS needs
Ambassador Families for the 2014-2015
school year. Ambassador Families contact their new class families after they have enrolled to let them know more about the class and other valuable information about life at Emerson. We are seeking one EWS family per Grade 1st-7th, 2 families per Nursery and Kindergarten classroom, and 2-3 families for the High School.
Please be a part of this welcoming effort. Connecting with new families begins this spring!
Email
admissions@emersonwaldorf.org
if you would be interested in providing this service to new families who enroll in your child's class or program.
Thank You,
Raelee Peirce | Director of Admissions
Calling All Emerson Waldorf Parents!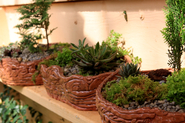 The date for the annual EWS Gala and Auction has been set! Mark your calendars for this special evening of good company and good cheer –
Saturday May 31st.
This year we are asking the entire EWS community to contribute to the creation of our auction. If each family would acquire just two items for the auction, we could raise the roof off of this event and have a smorgasbord of choices for bidding in the auction. There are two ways you can acquire an item:
The donation could come directly from you: examples might include, but are not limited to, a service you might offer, tickets to sporting events or the theater, a weekend or week-long get-away to a vacation home, or if you're an artisan, a sample of your work!


You could ask for a donation from somewhere out in the larger community: your favorite restaurant, a membership to your fitness or golf club, a week to your children's favorite summer camp, or any other creative ideas you might have… the sky is the limit! (And remember, this time of year, businesses are expecting to be asked to make donations for non-profit auctions and they often look forward to the advertisement they get from contributing, so don't be shy!).
TO MAKE YOUR DONATIONS
: Just stop by the Lower School office and pick up an "Auction Donation Form." Once you, or whomever you have asked to donate, have completed the form, bring it back to the office and place it in the Auction mailbox. Someone from the auction committee will then contact you to make any necessary arrangements.

Forms will be available by the end of this week.
See you on the dance floor on May 31st!
With Sincere Gratitude,
CARLOTTA KEMPER
2014 Gala Chairperson, & Kelley Wiley, 2014 Auction Committee


---
Thanks to Our Wonderful PO!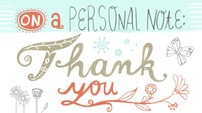 Thank you to our outstanding Parent Organization for providing a wonderful Valentine's Day reception before a recent faculty meeting. Of course the teachers all enjoyed the nourishing soups and breads, and the indulgent homemade chocolates, but more importantly, it was so rejuvenating to feel your care, love, and appreciation. We cherished the notes you wrote and went into a long afternoon of meetings feeling buoyed by your kind thoughts. Yes, Parent Organization, we will be your Valentine!
Thank You! – EWS Faculty & Staff
Healing Power of Our Incredible Community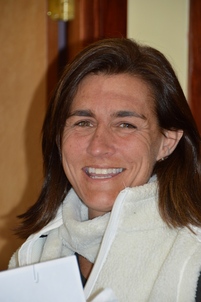 Imagine my surprise when on the heels of a very powerful 4-day Inner Journey retreat, I suffer a heart attack. Just 51, a runner with a very healthy diet and no known family history of heart attack, I settled into my Monday with an extraordinary sense of well-being after the weekend and was quite suddenly paralyzed with tightness of chest and throat, difficulty breathing, and pain down both arms. This couldn't be happening. Ambulance rushes me to hospital, and doctors are stunned when the troponin levels indicate a heart attack. My inner journey was continuing and taking me into the realms that I needed to work on. Surrender, vulnerability, and receiving don't come easy to me.
But boy did our community step up, and quickly. Emily West organized meals for my family, my hospital room and home soon filled with the most gorgeous bouquets, my inbox, mailbox, and text log were full of loving messages – "fill yourself with internal smiles to expedite your healing ... holding you in heart and prayer and wishing you well throughout this process ... a multitude of blessings to you ..." I could feel the love and energy of our beautiful, powerful community and was truly held and healed by the generous outpouring. While I am so very eager to jump back into the saddle, I return slowly and thankfully holding tremendous gratitude for each and every one of you. Thank you dear Emerson community for your generous support of my family and me during this journey.
Barbara Holloway
Director of Marketing

---
PO Meeting 7:00 Tonight in the Cottage!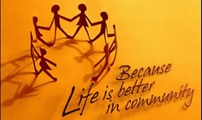 Please come out for a delightful evening of camaraderie and help shape and define our vision for spring at EWS. The Parent Organization is your chance to bond with parents across all grades and make a positive difference in our school.
We need your input!TONIGHT, March 12, 7-9 pm
The Woodland Cottage

---
Visit the High School!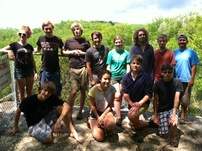 All interested EWS parents who are curious about the Emerson Waldorf High School program are encouraged to visit!
Tuesday, March 18, 2014
8am-10am
Click Here to Register for this date


All interested families not currently attending EWS are invited to attend the High School Open House on Friday, March 21, 8-10 am.
Discover the Waldorf Difference!
Click Here to Register

---
Basketball Wrap-Up

Basketball ended for everyone on a high note. For the Middle School, the girls defeated Trinity to take third place in the Gorman Christian Tournament. The boys played a fantastic tournament and became the champions for the second time this season!!! The Middle School gathered this past Sunday afternoon at Coach Marty King's home. They had a rousing game of Capture the Flag in and around the barn, pasture, and horse ring. Both coaches, Marty King and Strouse Campbell, were well-appreciated by both the players and parents for their coaching, transporting, and all the positive effort they put in for another successful basketball season.
For the High School, basketball ended with a banquet last Tuesday evening. First a potluck dinner was enjoyed by all. It is a fall/winter banquet, so Cross Country Coach Paul Reily said a few words about the season and commended each of the High School runners. He was followed by Soccer Coaches Mike Fann and Keith Bartholomew, who reviewed the exciting season in which they were the first soccer team in EWS history to make it to the finals of the tournament. Coach Hillary Burdette gave a totem spirit stone to each of the girls on the basketball team after being surprised by Mary Kirchoff, who announced that the girls' basketball team won the league's prestigious Sportsmanship Award. Coach Tim Dowdall ended the evening by expressing how proud he was of the 6 young men who played on this year's boys' basketball team. They improved tremendously and became a great basketball team, despite their lack of experience coming into the season. They were also recognized for doing well in the sportsmanship category being second only to Fletcher Academy. Coach Dowdall and Assistant Coach Jonah Davidson could not say enough about how much they enjoyed working with this team and how responsive they were. All the coaches were appreciated by the seniors and given some nice cards. The seniors, Jake Marchman, Emily Jolly, Anthony Day, Jebe Moiwai, Liam Pearson-Moyers, and Tudor Comaniciu, will be missed next year.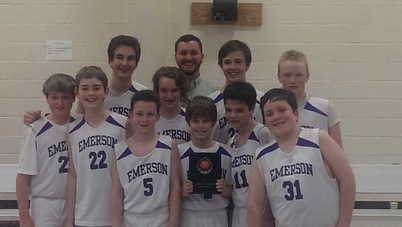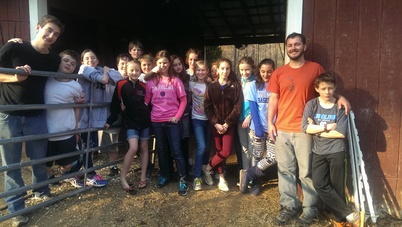 ---
Gray Matters: Too Much Screen Time Damages Brain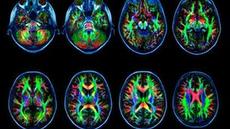 Neuroimaging research shows excessive screen time damages the brain.
Published on February 27, 2014 by Victoria L. Dunckley, M.D. in Mental Wealth
"Taken together, [studies show] internet addiction is associated with structural and functional changes in brain regions involving emotional processing, executive attention, decision making, and cognitive control."
– Research authors summarizing neuro-imaging findings in internet and gaming addiction (Lin & Zhou et al, 2012)

Read the full article here
Waldorf Alumna in Sochi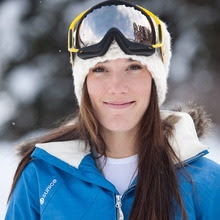 Bellingham's Angeli VanLaanen seemed destined for greatness early on, battled Lyme Disease to ski again
By DAVID RASBACH
The sport of women's freeskiing halfpipe wasn't even an Olympic event when Angeli VanLaanen lived in Bellingham, but those who knew her at a young age aren't surprised to see her competing on the world's grandest stage.
Proud, absolutely - but not surprised.
From the beginning, the Bellingham-born skier showed signs that she could accomplish just about anything she set her mind to. "She was always very determined," said mother Allain VanLaanen, who still lives in Bellingham. "There was a ton of spirit and spunk with her - lots of singing and movement."
That movement included taking to the slopes at Mt. Baker Ski Area when Angeli was 7.
Needless to say, that's where she found her passion - a passion she has followed for most of the past 21 years and one that will land her atop the halfpipe drop in ramp at the Rosa Khutor Extreme Park about an hour away from Sochi, Russia, on Thursday, Feb. 20, to compete in the Winter Olympics' debut of women's freeskiing halfpipe.
"She was so fearless," Allain said in a phone interview in November. "Nothing was going to keep her from doing what she wanted."
But as determined as Angeli was, and still is, she doesn't suffer from a case of tunnel vision. In fact, she's been known to enjoy every minute of life to the fullest, no matter what she's doing, and that leaves an impact on those who know her.
"What especially stands out for me was her sparkling smile and twinkling eyes," said Dennis Scott, who taught Angeli's class for four years at the Whatcom Hills Waldorf School. "She was always kind of upbeat. You could tell she enjoyed life and was happy about doing whatever she was doing. I remember she was a hard worker, but I had no idea she would funnel all that hard work and joy for life into this physical sport. In my eyes, she could have done anything - she was open to life."
And, as it turned out, a few light-hearted tricks here and there, said Scott, who now teaches at the Waldorf School in North Vancouver, B.C.
"At Waldorf, I sometimes had a class for eight years, so you get to know them very well, and the students get to know you really well," Scott said in a phone interview. "They knew about my dislike for pickles. In seventh grade, I'm not sure who spear headed it, but I could guess it was Angeli and a few others, at recess they snuck in and hung pickles everywhere. I mean they even traced them on the blackboard. I thought it was just loving and gentle and a fun prank to do. In a way, they were honoring my personality."
Read more here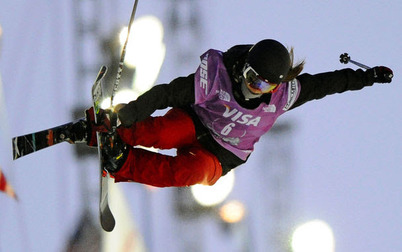 A Moment of Pause

---
Quote for the Week


"Our highest endeavor must be to develop free human beings who are able of themselves to impart purpose and direction to their lives. The need for imagination, a sense of truth, and a feeling of responsibility—these three forces are the very nerve of education."
– Rudolf Steiner, Founder of Waldorf Education

---
EVENTS
Circle of the Seasons Art Workshop
Saturday, March 22 - 1:30-4:30 pm
Richards Room, EWS High School

Please join us for the third of our artistic workshops celebrating the seasons. As in the other workshops, we will engage in a variety of activities including drawing, nature observation, singing, creative writing and watercolor painting to deepen our experience of the inner and outer aspects of spring.
Pre-registration suggested as we only have room for 12 participants.
Contact Peg Carmody at
mcarmody@nc.rr.com
or 919-537-8142.
Cost is $25 plus a $5 supply fee. Workshop is sponsored by the Rudolf Steiner Branch.
SERVICES
AND ITEMSBalance your Life with Ayurveda~ Health & Lifestyle Consultations and Restorative Bodywork.
The focus of this consultation gives you direction in creating optimal health by making simple alterations in daily eating and lifestyle habits which are specific to your unique constitution. Restorative Bodywork nourishes the nervous system as well as the body with Hot Stones, Warm Oil & Steam Therapy. A wonderful gift for loved ones, friends, colleagues, or yourself! Gift Certificates for special occasions or just giving thanks. Offered in my lovely home office just minutes from Emerson. For monthly specials & more details:
www.stoneandspa.com
or call Shoshanna at 919-309-9989.
Why not have an artist do your hair?
Nancy Moore has been an artist/hairdresser for over 20 years, and an EWS mom for 16. Now located at the beautiful FLOW Salon, 587 Old Farrington Road, Chapel Hill NC 27517 For appointment call or text (919)260-2495 ...or book yourself online at
www.nancyannmoore.com
. Let the good hair days begin!
With most of us on the go each morning sometimes there is no time for a sit-down breakfast
. For a fast food option that is actually healthy, try low-fat, low-glycemic Shaklee Meal Shakes - Great tasting, easy-to-mix drinks that provide 19 essential vitamins and minerals + a rich source of calcium and protein - the fundamental nutrients that growing kids and teens need to stay strong and healthy. A non-soy protein choice. Questions? Call Joanne Estes (919)929-4534 or email me at
joanneestes@nc.rr.com
French Vanilla Shake
and
Bavarian Cocoa
.
Dr. Hauschka Facials/Retailer:
CORI ROTH/Licensed, Certified, Holistic Esthetician. Revive your body, mind, and senses with a nourishing and soothing Divinerose Facial. Offered in an unhurried and retreat-like setting. 15% off first-time client. Visit
www.divinerose.com
for more info.

REALTORS/HOUSING
Looking to buy or sell a home?
As your fellow EWS parent and a REALTOR, I can help! Moving can be chaotic – especially with children. As your REALTOR, I will guide you through the process of buying or selling your home with sensitivity, integrity, and patience. Serving your best interests is my #1 focus! Contact EVE VAN BUREN at 919-259-1042 or
eve@gorealty.biz
.

Relocating from New York: EWS
Eurythmy teacher and husband seeking a house to buy near Emerson Waldorf School. Rental
also
an option.
919-308-8316 - Christina Beck. Please contact with any leads. Thank you.
Waldorf families are unique and special.
You need a Realtor who is unique and special too. Lynn Hayes has been helping Waldorf families for over 25 years, offering caring and sensitive service while supporting Waldorf education in our community. For MLS searches, community information and lots more visit
www.lynnhayes.com
or call Lynn at 919-265-8600.
Buying a home? Selling a home? Investing in real estate?
HEAD, HEART and 20+ years of HANDS-ON EXPERIENCE giving caring advice and guidance to hundreds of happy home buyers and sellers – let me help you with all of your Real Estate needs! Judy Weinstock, REALTOR, EWS Alumni parent. Joyfully donating to EWS with every sale. Phone 919.951.1800.
www.seejudy.com
.

Advertising Changes for the Emersonian
We accept small classified-type advertisements. Each submission to the Classifieds should be no more than 6 lines of text, which is approximately 60 words. The costs are as follows: $5.00/week; $10.00/month or $100.00/school year (10 months). Payment for Community Bulletin Board Submissions should be made by the Friday before the publication week (we publish every Wednesday school is in session.) No charge for advertisements of free events or non-profit organizations. Submit ads to:
emersonian@emersonwaldorf.org
.

General Policy for the Bulletin
No political or religious advertisements. No competitive program advertisements. No outside fundraisers. The editors will decide the placement of advertisements. Submissions may be edited for content and length. The Emerson Waldorf School retains the right to choose not to print an advertisement.
Public announcements and services offered in the Emersonian or other circulars produced by Emerson Waldorf School are paid advertisements and do not necessarily reflect the views and opinions of Emerson Waldorf School or its employees.
---
E-Newsletter Design and Graphics

Emersonian Publishing Team:
Kelley Wiley - Content, layout, correspondence, advertising
Raelee Peirce - Header design, layout
Barbara Holloway - Photo & creative content, editing
Kathleen Jackson - Editing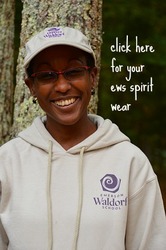 ---
Happenings

---
Wed 3/12

PO Meeting in the Woodland Cottage 7:00 pm - 9:00 pm


Thurs 3/13
AWSNA Delegates Meeting, Baltimore, MD

EWS Jazz Band Rehearsal
3:30 pm - 4:30 pm

6th Grade Parent Evening
7:00 pm - 8:30 pm

Fri 3/14
NO SCHOOL - In-Service Day - AWSNA Delegates Mtg & Regional Conference Waldorf School of Baltimore


AWSNA Regional Conference Waldorf School of Baltimore

Mon 3/17
HS Ultimate Frisbee @ HOME vs. East Chapel Hill
5:00 pm

Nursery Parent Evening
6:00 pm - 8:30 pm

Tues 3/18
Kindergarten Parent Evening
7:00 pm - 8:30 pm

9th Grade Parent Evening 7:30 pm - 8:00 pm

---
School Staff

---
919.967.1858

Steve Bennett x11
Director of Administration

Mary Deutsch x12
Finance Director

Lynda Hollar x10
Administrative Support

Barbara Holloway
Marketing Director
919.480.1026

Ian Ostrowski x29
Facilities Manager

Raelee Peirce x14
Admissions Director

Therisa Pienaar x20
High School Coordinator

Kelley Wiley x13
Communications Director


---
School Hours

---
N/K 8:30 am - 12:30 pm
1st-5th 8:30 am - 3:15 pm
6th-8th 8:15 am - 3:15 pm
HS 8:10 am - 3:15 pm

Aftercare N/K until 3 pm
Aftercare 1st + until 6 pm

Office Hours 8 am - 4 pm


---