---
Holiday Faire News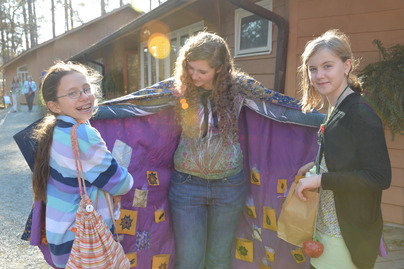 Invite Your Friends to Holiday Faire!
Tell your friends, neighbors, and coworkers what a great event this is! You can just email them a link to our Holiday Faire poster and invite them to attend! Post it on your own Facebook page and spread the word!
Holiday Faire
If you'd like to help put up signs around town, email Barbara Holloway:
bholloway@emersonwaldorf.org
Holiday Faire Still Needs YOU to Help!
Here's a link to ALL the volunteer signups available, for each grade, and for general help :
Holiday_Faire_Sign Up
We especially need help at:
Parking guide:
Parking Sign Up
Bus Stop Greeter:
Bus Stop Greeter Sign Up
Harvest Café food server:
Harvest Café Sign Up
Won't Be at the Faire? Or Will Be There, but Can't Work a Shift?
If you cannot attend the Faire on 11/23, or just can't work a shift, that's ok. You can help by:
Baking a cake for the cake walk. Did you know that each cake can get $15-$30 for EWS? Make it ahead, freeze in layers, then frost it while slightly frozen on the day of cake-turn-in, Friday, Nov. 22: Bake A Cake Sign Up

New Park & Ride Shuttle for Holiday Faire
Please remember that this year, we will NOT be parking on campus or on the sides of the road. This is for the safety and convenience of all. Some points to remember:
This also means that you will need to allow a little EXTRA TIME to get to school in time to work your Holiday Faire shift, etc. Shuttle bus starts at 9 am so first shift people can get to EWS in time.
If you have special needs (handicapped access for grandparents, equipment that must be delivered on site on Saturday morning of the Faire, etc.) please contact me ASAP at janetsbuehler@gmail.com and we'll make arrangements, no problem.
For those who are working at the very END of the Faire to clean up, the shuttle bus will run til 4:30 pm so you will have plenty of time to clean up, get a shuttle ride back to the Eubanks lot, and get your car. If you're not done with cleanup when you get your car, you may return to campus to park if you need to. Try not to return to campus with your car before 3:45 pm if you can, because vendors will be moving out their gear. Please be mindful of pedestrians on campus.
EWS Bunraiser Deadline Wednesday 11/20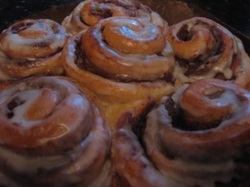 Looking for a scrumptious, easy breakfast for your family and holiday guests during this busy season?
Cinnamon rolls from Tobi's Bakery will be delivered to the school on Monday, November 25 to the families who place orders.
Order forms can be found in the Main Office, or order online
here
. Orders are due by 3:00 pm on Wednesday, November 20.
A round of 6 cinnamon rolls costs $12, precisely what local markets charge, and all proceeds go to programs that directly support our incredible school and our wonderful children.
Tobi is a former parent and Board member and sells her baked goods at local Farmer's Markets. The cinnamon rounds travel and freeze well, so stock up for the upcoming holidays!
Did You Know?

The gnomes have an opportunity to share with you. Please be on the look out at the end of this week or the beginning of next week!
Support EWS by Shopping at TWIG!

Shop at Twig for inspired green gifts and toys November 15th - December 1st and 20% of your entire purchase* will be donated to a participating non-profit of your choice.
*when you mention this offer at checkout.
TWIG is an award winning eco-friendly gift shop offering contemporary fashions and accessories, fair trade and local jewelry, kids clothes, baby gear, toys, games, and goods for the home and for well-being.
TWIG - 99 S. Elliott Rd., Chapel Hill, 919-929-8944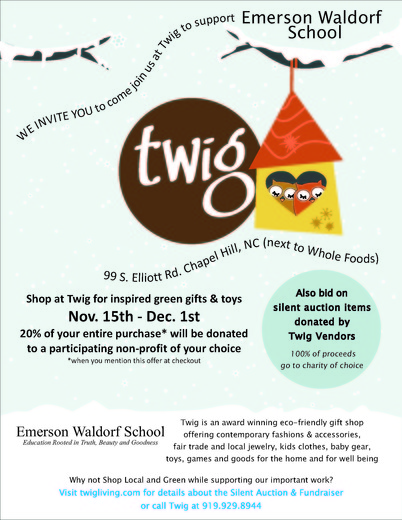 Parent Organization

---
PO Page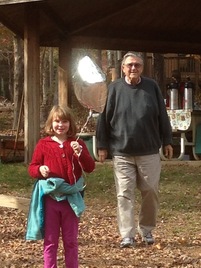 Many many thanks to our devoted PO Hands Coordinator Keith Bartholomew for organizing and overseeing even more beautification projects on our campus. The PO Work Day was held last weekend to spruce things up for Martinmas and for the upcoming Holiday Faire. Parents and faculty spread mulch and gravel, and tidied up beds. The PO would like to specifically thank those who came out to lend a hand – Shannon O'Connor; David and Anea Kennedy; Cindy Day; Brian, Patrick, and Emlyn Soher; Tom Soher; Mary and Rowan Moss; Lars and Lauren Nyland; Catherine Belitsky; Ryan McKenzie; Brandon Yarborough; Elsie Nikiema; and Khadija, Yacine, and Mr. Diop.
The first lecture of the PO Health and Wellness Series, by Dani and Rula Mouawad, was a great success. Thank you to Dani and Rula and to our PO Heads Coordinator, Tina Stevens. Our next talk will be December 7th, and will be given by EWS parent Leah Gibbons. The lecture topic is "Strengthen Your Body for the Winter Months with Whole Food Nutrition and Natural Immune System Boosters." We hope to see you there!
Finally, our next PO social event will be a gathering at the Hillsborough SportsPlex for ice skating on November 26th! After noon dismissal that day, grab a bite to eat and then join us at the rink at 1:30 for an afternoon of ice skating! - Merideth Tomlinson, for the PO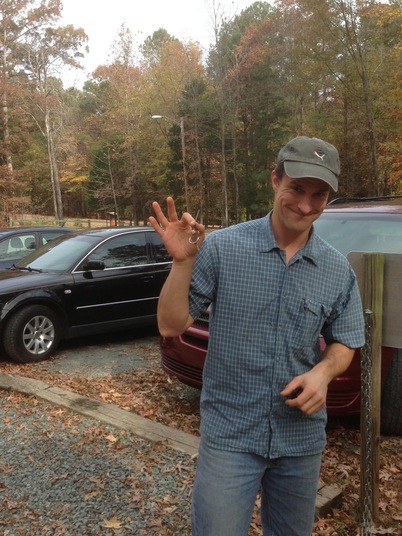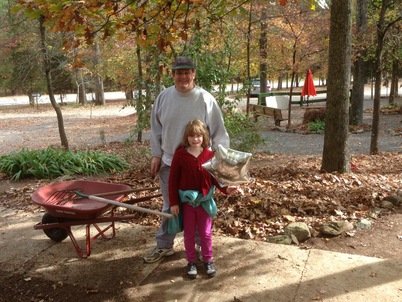 Health and Wellness Recap

We thank Tina for organizing the first PO Health and Wellness discussion group that took place November 2 in the Brown Wing. Thanks to all who participated: we were pleased with the different points discussed and hope to continue with questions, answers and references shared. We are grateful for Mrs Susan Rankin from Orange County Public Health department for sharing the latest statistics and some slides, confirming that all cases witnessed during our outbreaks of pertussis and measles in the past couple of years were in unvaccinated patients or those with waning immunity.
Dr. Rula Freiji-Mouawad highlighted concerns about certain vaccines: the presence of toxins; the effectiveness of vaccines in boosting immunity; and some examples of risk outweighing benefit. Later she addressed the overall global benefit of vaccination. The concept of "herd immunity" was discussed, as was autism association. The main focus now is on toxins in polluted areas, food preservatives and amalgam. She discussed preparation of vaccines with fewer additives, and administration schedule that is less daunting for the immune response. She also talked about some supplements that can be catalysts in boosting immunity. At last she shared many collected data that indicate that active immune provocation such as the vaccine method does remain the most effective and reliable mode for long term co-existence with certain virulent germs. This model is currently being adopted in an international initiative with WHO(BRaVe) (reducing Burden of Respiratory Viruses) for other detrimental viruses in young children such as RSV. The final study shared, which harmonizes most with Waldorf ethos, was the scientifically-proven benefit of sleep on immunity (Pediatric Infectious Disease Journal 10/2013).
During the second session of the talk, Anthroposophical remedies' main principles were introduced by Dr Dani Mouawad, with emphasis on the sclerotic and inflammatory polarity. A brief demonstration was done with a Christmas Rose plant (Helleborus Niger) to show how we could observe the plant anthroposophically using the three- and four-fold elements. A True Botanica list of remedies related to inflammation was distributed and discussed. In anthroposophical medical terms, for example, Strep Pharyngitis is an expression of overwhelm whereas chronic arthritis is a manifestation of a long-lasting "holding in" that was inappropriately addressed.
As many of you know. this health initiative series (composed of 7 events) represents one of many parental contributions to promote a stronger sense of community by investing further in the intellectual and spiritual wealth of our community. Under the same intention, if you wish to spearhead a new series on a different subject such as economics, sustainability, agriculture etc., we invite you to contact Tina Stevens (PO Heads).
Check out
www.truebotanica.com
for anthroposophically-derived remedies. For a discount you may use Dr Mouawad's promotional code PR131. Thank you. – Rula & Dani Mouawad
www.imevpc.com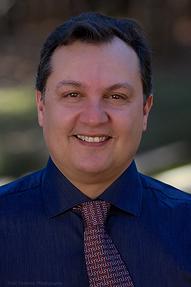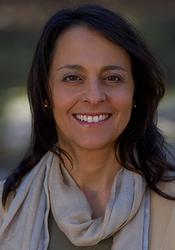 ---
Our Martinmas Lantern Walk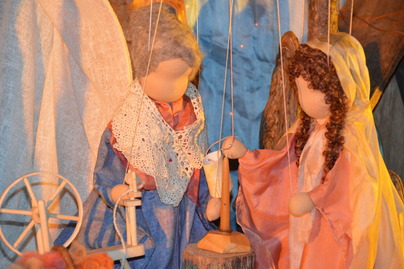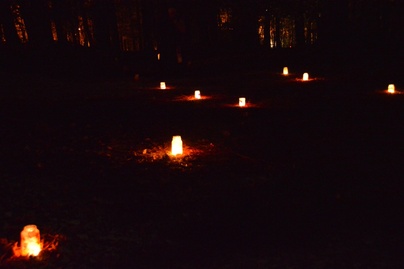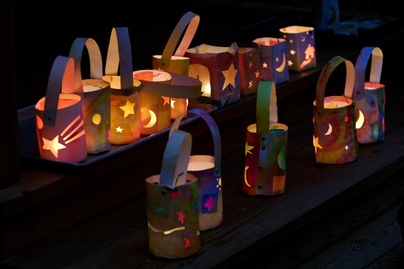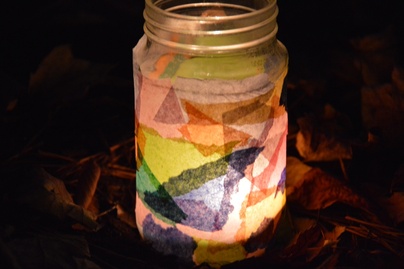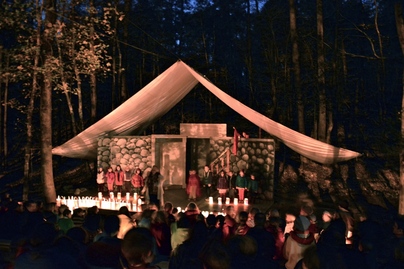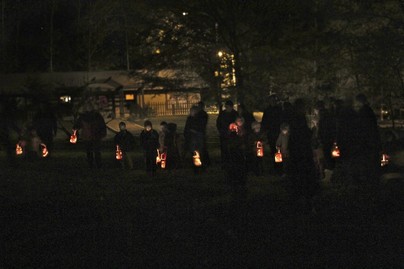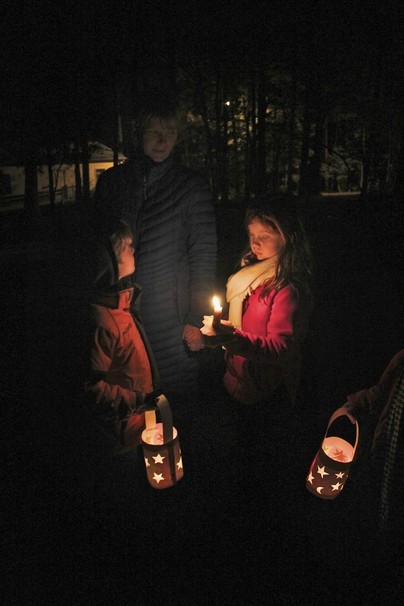 What a beautiful evening! Thanks to the folks who set up and lit the many candles along the pathways, to the EC teachers for the Martinmas Puppet Show, and to the Second Grade for the Martinmas Play. The evening was truly a magical experience that will no doubt remind each of us of our own divine spark and will inspire us to share our inner light with others.

---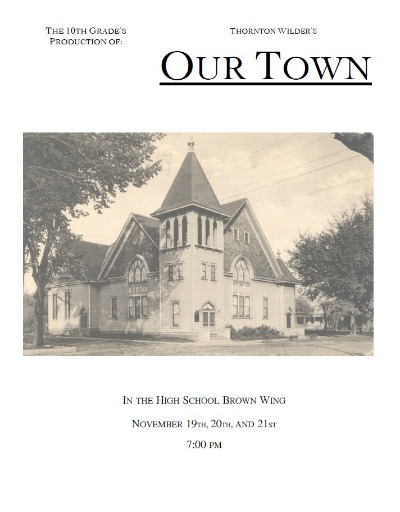 Plan on attending the 10th Grade Play! "Our Town"
Tues-Wed-Thurs, Nov 19-21, 2013
7:00 PM
High School, Brown Wing

Mr. Moise Wins Research Grant for Science!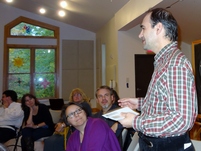 Dan Moise, EWS High School Chemistry and Physics teacher, has been awarded a grant from Piedmont Electric Cooperative to conduct a research study with the 12th Grade during the Optics block. This is the second grant received by Mr Moise from this company as part of the Bright Ideas grant program.
The grant will support research on how classroom lighting, particularly in the Science Lab, influences student learning and well-being. The students will do experiments with full-spectrum LED lights. In the end the goal is to find the most eco-friendly, energy-efficient, natural yet bright light bulb that will ultimately replace our current light bulbs. This grant funds the research, as well as the replacement bulbs for the Science Lab.

EWS Farmer's Market Thursdays!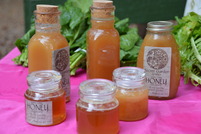 Many thanks to everyone who voted for us in the bee contest. Sadly, we lost by a hair, but the publicity for the school was fantastic. We were well in the lead until the final hour. We're still working on ideas for getting a permanent bee hive. Stay tuned!
Please join us at 8:00 to 8:45 in the morning and 3:00 to 3:45 in the afternoon on Thursdays, weather permitting. Between the lower school parking lot and the lower school.
This week we'll have:
• swiss chard
• arugula
• lettuce
• garlic
• sorrel
• collards
• kale
• baby red radishes
• persimmons raised by parent Kimberly Harry of
Minka
Farm*
• chestnuts raised by EWS parent Anne Marie Masset*
• local honey raised by EWS parents Corey and Will Hicks*
*A minimum of 5% of non Emerson Farm sales is donated to the Emerson Farm fund.
Interested in knowing more about what goes on at the farm? Check out our blogspot at
http://emersonfarm.blogspot.com/
. Photographer and 7th grade parent Annie Haas will be taking photos of one of our classes each week and I'll be posting them as fast as I can. You can even sign up for weekly updates by going to the blogspot and entering your email.
Want to experience the farm first hand? Sign up for our weekly volunteer update. Each week you will receive an email with the dates and times of volunteer opportunities at the farm. Come join us any time that works for you as often as you like, just email
mmueller@emersonwaldorf.org
and let me know that you are interested.
It is now possible to start a line of prepaid credit at the market. Just bring in a cash or check for any amount. We will start a market card with a running balance on it for you. Once your balance reaches $0 or less, we will send you a reminder email to refill. If you have extra money on your card at the end of the year, you can carry over the balance to the next year or receive a refund during the last week of school.
See you at the Market!
Mary Beth Mueller Garden Coordinator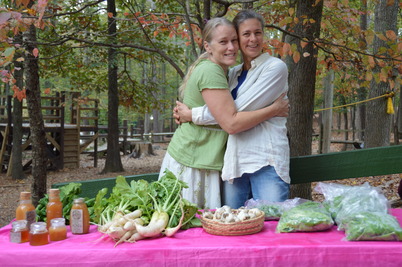 ---
School Starting Age...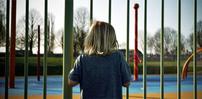 Earlier this month the "Too Much, Too Soon" campaign made headlines with a letter calling for a change to the start age for formal learning in schools. Here, one of the signatories, Cambridge researcher David Whitebread, explains why children may need more time to develop before their formal education begins in earnest. - Read the full article
here
.
A Moment of Pause

---


---
EVENTS AND CLASSES
Introduction to Essential Oils Class:
Keep your family healthy this fall with On Guard. Join us as we:
Learn how to use essential oils to improve your family's health
Sample and experience doTERRA essential oils and wellness products
Hear about the power of prevention
Date:
Thursday, November 14 - 6:45-8:00 p.m. - Haven Center for Integrative & Holistic Care, 121 S. Estes Dr., #205D, Chapel Hill
RSVP
: Helen Tenney at 919-802-6190
Learn how to create a variety of herbal gifts and remedies,
including herbal body scrubs and Bath Salts-warming and immune-enhancing Chai tea blend and herbal, honey-healthy herbal candy and cookies! Ideas and resources for materials and packaging are included. Each participant will go home with one or more of our co-created herbal gifts.
December 7, 9 am-noon.
For more information and to register:
www.pickardsmountain.org
HOLIDAY WITH THE HORSES
; On Saturday, November 30, come ride on a decorated horse, sip on hot cider, eat home-baked holiday treats and join in the fun for the THIRD annual Blue Skies of Mapleview Scholarship fundraiser. Pre-book a one-hour riding session and all the above is included for the rider. We'll have our fabulous horses decorated for all the winter holidays! Each session is pre-booked at $40/rider and ALL the proceeds help disadvantaged children come to summer horse camp. We hold this fundraiser the Saturday after Thanksgiving so if relatives are in town book ALL your family for a fun morning or afternoon. We have had three generations of family ride together!! Help us help others have an enriching equine summer camp experience.
Blue Skies of Mapleview is the home of Deborah Pearson-Moyers and Peter Moyers, the Woodworking teacher. To book your spots e-mail
dpmblueskies@hotmail.com
or 919-933-1444.
Photos from previous years at
blueskiesmapleview.us
.
Cosmic Dance Classes
: The third Sunday of the month (Oct. 20, Nov. 17, and Dec 15) 1-3 pm in the Eurythmy Room. This movement path is one of self-healing through Re-union. We utilize the Eurythmy gestures and forms given by Rudolf Steiner as a way of manifesting both the strength and beauty of the Divine Feminine. All are welcome! Donations please : )
Kelly Calegar, The Sophia School of Movement
www.SophiaSchoolOfMovement.Org
SERVICES
Miou Kids' Clothing Boutique
offers European-inspired designer kids' clothes and baby clothes for families who want their children to look and feel their best. Their luxurious knitwear for kids is made with the softest baby alpaca wool so their clothes are as comfortable as they are stylish and durable. Designed by Christine Dubin, Miou knitwear for kids is fair trade and environmentally friendly and all their designer knitwear for girls and boys is handmade by artisans in rural Peru.
They are offering a 10% discount online with this code: emerson2013
Also, they will be giving EWS 10% of the total purchased back to EWS!

Visit
www.mioukids.com
to view the collection. Call 001 778 462 3444 for more information.
Dragonfly Natural Toy and Craft Store:
A Waldorf-inspired toy, craft, and school supply store run by two moms at Emerson Waldorf School. We'll be set up at The Cottage on Fridays from 12-4 until Thanksgiving Break so come on by. Also check us out at the Holiday Faire on November 23rd. We carry beautiful items from many companies including Mercurius, Buntspecht, Ostheimer, Sarah Silks, Camden Rose and much more. For more information call Charlotte @ 919-265-9734.

Balance your Life with Ayurveda~ Health & Lifestyle Consultations and Restorative Bodywork.
The focus of this consultation gives you direction in creating optimal health by making simple alterations in daily eating & lifestyle habits which are specific to your unique constitution. Restorative Bodywork nourishes the nervous system as well as the body with Hot Stones, Warm Oil & Steam Therapy. A wonderful gift for loved ones, friends, colleagues, or yourself! Gift Certificates for special occasions or just giving thanks. Offered in my lovely home office just minutes from Emerson. For monthly specials & more details:
www.stoneandspa.com
or call Shoshanna at 919-309-9989.
Why not have an artist do your hair?
Nancy Moore has been an artist/hairdresser for over 20 years, and an EWS mom for 16. Now located at the beautiful FLOW Salon, 587 Old Farrington Road, Chapel Hill NC 27517 For appointment call or text (919)260-2495 ...or book yourself online at
www.nancyannmoore.com
. Let the good hair days begin!

Get a head start on a healthier you in January 2014!
Consider trying the Shaklee 180 Program (customizable two-meal kit delivers a complete program of smoothees, snacks, energizing tea and metabolic boost - along with access to exclusive tools and rewards) for 3 months and receive $100 back in Shaklee products. (I have been able to go from a size 14 to a size 10 with this program). Go to this
website
to learn more and call me (919-929-4534) or email me at
greencafeonline@gmail.com
for more information about this great incentive which ends 1/31/14. Want a sample? Drop by the Coffee Table on Tuesday mornings before 8:30 am ~ I have some available for you to try :) Joanne Estes
Dr. Hauschka Facials/Retailer:
CORI ROTH/Licensed, Certified, Holistic Esthetician. Revive your body, mind, and senses with a nourishing and soothing Divinerose Facial. Offered in an unhurried and retreat-like setting. 15% off first-time client. Visit
www.divinerose.com
for more info.

KatieBeth's Learning Garden!
We are a retail store and community class space located at 400 S. Elliott Road in the Galleria Shopping Center. Here, you can find the supplies you need for a Waldorf-friendly home, including imaginative natural toys from Camden Rose, Ralph Evans, and Sarah's Silk, fiber arts kits and supplies from Harrisville, beeswax candles, stones, and supplies from Mercurius. We sell new and consigned educational materials and games for your whole family.
www.katiebethsgarden.com

REALTORS/HOUSING
Buying a home? Selling a home? Investing in real estate? HEAD, HEART and 20+ years of HANDS-ON EXPERIENCE giving caring advice and guidance to hundreds of happy home buyers and sellers – let me help you with all of your Real Estate needs! Judy Weinstock, REALTOR, EWS Alumni parent. Joyfully donating to EWS with every sale. Phone 919.951.1800.
www.seejudy.com
.

Advertising Changes for the Emersonian
We accept small classified-type advertisements. Each submission to the Classifieds should be no more than 6 lines of text, which is approximately 60 words. The costs are as follows: $5.00/week; $10.00/month or $100.00/school year (10 months). Payment for Community Bulletin Board Submissions should be made by the Friday before the publication week (we publish every Wednesday school is in session.) No charge for advertisements of free events or non-profit organizations. Submit ads to:
emersonian@emersonwaldorf.org
.

General Policy for the Bulletin
No political or religious advertisements. No competitive program advertisements. No outside fundraisers. The editors will decide the placement of advertisements. Submissions may be edited for content and length. The Emerson Waldorf School retains the right to choose not to print an advertisement.
Public announcements and services offered in the Emersonian or other circulars produced by Emerson Waldorf School are paid advertisements and do not necessarily reflect the views and opinions of Emerson Waldorf School or its employees.
---
E-Newsletter Design and Graphics

Emersonian Publishing Team:
Kelley Wiley - Content, layout, correspondence, advertising
Raelee Peirce - Header design, layout
Barbara Holloway - Photo & creative content, editing
Kathleen Jackson - Editing