The Emersonian is a weekly e-newsletter sent to the Emerson Waldorf School community every Wednesday during the school year.
919.967.1858 | emersonwaldorf.org


---
Snow Days - Aren't They Fun?!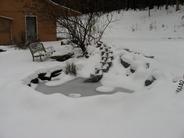 Well
one
Snow Day is fun, and
maybe
two, but then the impact of not being able to work affects us all. It's worth mentioning at this time that a few years ago EWS recognized the varying frequency of Snow Days and decided to automatically build in make up days into the existing calendar for every year. Some years there will be no Snow Days called (e.g. 2012-2013) , in other years, (e.g. this year), there will be Snow Days.
It is important for EWS parents to understand that because of our built-in Snow-Day calendar, we do not intend to create make-up days this year and have no future plans to change this for unexpected closings.
We apologize for the inconvenience of it all, but as you know, the weather is beyond our control and we will always err on the side of safety for all - for the parents and children coming from a wide area and for our teachers and staff.
As far as 'The Call' is concerned I am looking at the effectiveness of our current policy of merely "following what the public schools do." As you know, the public schools have a different set of criteria to consider (e.g buses) than we do. Consequently, I have been talking with the local area Private School Heads who are interested in an alternative policy, especially with Delayed Starts. For the moment, we will stay with our existing policy, but look for some new information before we approach our next Winter.
Looking forward to Spring
Steve Bennett | Director of Administration
Changes for "Tea with Steve"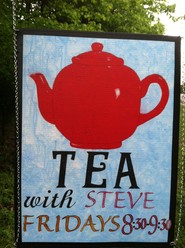 After millions of satisfied customers and uncountable pearls of wisdom, TwS will cease after Friday, March 7, 2014. Tea will be available at the morning coffee table and Steve will still be available any time by appointment – the two (Tea and Steve) will just not be together. (I prefer coffee anyway.)
Thank to all the folks who attended!
Steve Bennett | Director of Administration
Annual EWS Gala & Auction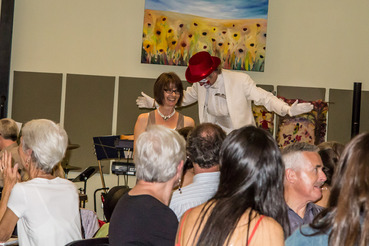 Be sure to Save the Date - Saturday, May 31, 2014.

Great news! We have our Chair for the annual Gala and Auction. Please welcome
Carlotta Kemper
, alumni parent! The date has been set, so please mark it on your calendars -
Saturday, May 31st.
The most important task Carlotta has right now is to find parent volunteers. So, please email (
carlottak@me.com
) or call (
919-522-4451
) Carlotta to sign up to help make this years Gala and Auction a success!
Keep your eye on the
Emersonian
over the upcoming weeks to find out more about this year's Gala and Auction!


---
Healing Thoughts For Kelley Wiley

Please remember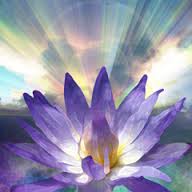 our beloved Communications Director, Kelley Wiley, as she recovers from a fall that put her in the ER last Thursday. Her shoulder and arm are resting and Kelley's mobility has been curtailed for awhile. We hope she will be feeling better soon!

---
Join Us Next Wednesday PM in the Cottage!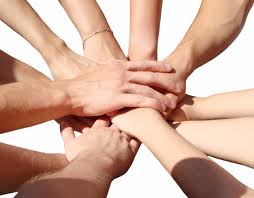 Please come out for a delightful evening of camaraderie and help shape and define our vision for Spring at EWS. The Parent Organization is your chance to bond with parents across all grades and make a positive difference in our school.
We need your input!Wednesday, March 12, 7-9 pm
The Cottage

---
Emerson Farm is Looking for a Spring Intern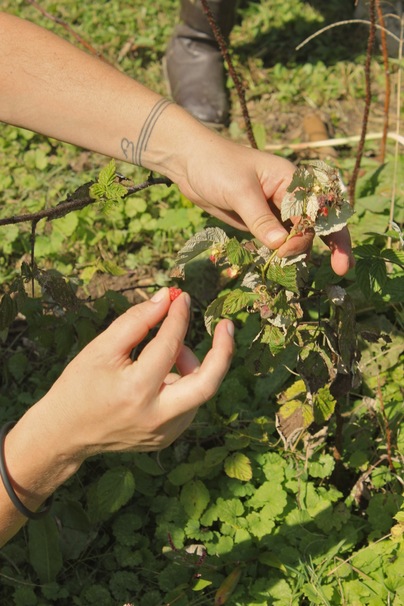 EMERSON FARM IS LOOKING FOR A SPRING INTERN
Please share this information with anyone you think might be interested!
Responsibilities include:
Assist in maintenance and upkeep of farm property, including preparing beds, planting, watering, weeding, mulching, mowing, weed- whacking, animal care and odd jobs
Assist in planning, preparing for and teaching 1st and 2nd Grade classes on Thursday afternoons
Assist with preparation for weekly markets Tuesday afternoons and Wednesday mornings. (Actual markets are held on school campus Tuesday afternoons and Thursday mornings, attendance optional.)
Attend monthly planning meeting with farm staff
Attend monthly Sustainability meeting
Internship would run from March 3 to June 6. 8¬10 hours/week including Wednesday mornings for about 2 hours (harvesting and preparing veggies for market) and 1:00 to 3:00 pm on Thursdays. Remaining hours are somewhat flexible.
Intern will gain experience with basic farming and marketing skills, with Biodynamic agriculture, and with running a school farm program. Any intern must enjoy working with young children.
Any experience with farming/gardening, working with children, Biodynamics, or Waldorf education a plus but not necessary.
Background check required by school office. Opportunity to continue in the fall a possibility. This is not a paid position.
If interested, please contact Farm Instructor Mary Beth Mueller at
mmueller@emersonwaldorf.org
or 919.224.9697

---
Regional Award to EWS High Schooler!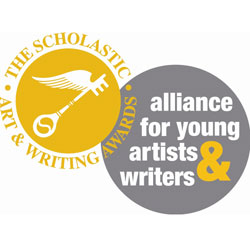 Congratulations to 11th Grader Sierra Bradshaw-Kreimer who has been awarded the Regional Award in Scholastic Art & Writing Awards of 2014, presented by the Alliance for Young Artists & Writers.
Sierra has received two Silver Key Awards for two poems and an Honorable Mention Award for her short story.
We are so proud of Sierra for her talents and abilities!
COLLEGE ACCEPTANCES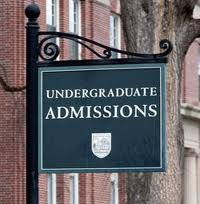 EWS CLASS OF 2014
As of 2/26/2014
Birmingham Southern College (AL) + merit scholarship
Brevard College (NC) + merit scholarships
Berry College (GA) + merit scholarship
Clark University (MA) + merit scholarship
Columbia College Chicago (IL)
Cornell College (IA)
Earlham College (IN) + merit scholarships
Eckerd College (FL)
Guilford College (NC) + merit scholarship (3 students)
Hampshire College (MA) (2 students) + merit scholarship
Lynchburg College (VA) (2 students)
Niagara University (NY) + merit scholarship
University of North Carolina at Asheville (3 students)
Sewanee, the University of the South (TN) + merit scholarship
Ursinus College (PA) + merit scholarship
University of Vermont + merit scholarship
Warren Wilson College
Western Carolina University (NC) + Honors College
+ merit scholarship
CONGRATULATIONS!!



Visit the High School!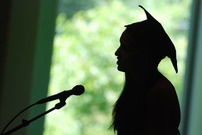 All interested parents who are curious about the Emerson Waldorf High School program are encouraged to visit!
Friday, March 7, 2014 8-10 am
Friday, March 21, 2014
8-10 am
Click Here to Register for either date

---
7 Crippling Parenting Behaviors That Keep Children From Growing Into Leaders


While I spend my professional time now as a career success coach, writer, and leadership trainer, I was a marriage and family therapist in my past, and worked for several years with couples, families, and children. Through that experience, I witnessed a very wide array of both functional and dysfunctional parenting behaviors. As a parent myself, I've learned that all the wisdom and love in the world doesn't necessarily protect you from parenting in ways that hold your children back from thriving, gaining independence and becoming the leaders they have the potential to be.
I was intrigued, then, to catch up with leadership expert Dr. Tim Elmore and learn more about how we as parents are failing our children today —coddling and crippling them — and keeping them from becoming leaders they are destined to be.
Tim is a best-selling author of more than 25 books, including Generation Y: Our Last Chance to Save Their Future, Artificial Maturity: Helping Kids Meet the Challenges of Becoming Authentic Adults, and the Habitudes ® series. He is Founder and President of Growing Leaders, an organization dedicated to mentoring today'syoung people to become the leaders of tomorrow.
Read more
A Moment of Pause

---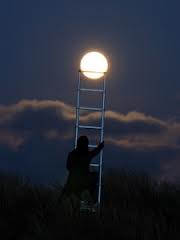 One regret, dear world,
That I am determined not to have
As I lie on my deathbed,
Is that I did not kiss you enough.
– Hafiz

---
EVENTS
Circle of the Seasons Art Workshop
Saturday, March 8 - 1:30-4:30 pm
Richards Room, EWS High School

Please join us for the third of our artistic workshops celebrating the seasons. As in the other workshops, we will engage in a variety of activities including drawing, nature observation, singing, creative writing and watercolor painting to deepen our experience of the inner and outer aspects of spring.
Pre-registration suggested as we only have room for 12 participants.
Contact Peg Carmody at
mcarmody@nc.rr.com
or 919-537-8142.
Cost is $25 plus a $5 supply fee. Workshop is sponsored by the Rudolf Steiner Branch.
The Body Fantastique:
Anatomy & Physiology from the Point of View of Soul & Spirit
with Robert Stewart
Monday, March 10, 2014 - 7:00 p.m.
Brown Wing, EWS High School


From diet to diseases, the human physical body is a huge concern for people today, almost an obsession. You can't pick up a popular magazine or newspaper without seeing pages devoted to at least its medical aspect. But the view is generally one of defective parts, or of a complicated machine that all-too-frequently tends to malfunction. Is there anything about the human physical body that justifies using the phrase in Genesis that we are "made in the image or likeness" of God? Is the seat of human conscience and destiny--- that is, the heart----really merely a mechanical pump? And how do the carrots and peas and all the food that we eat become, through the magical process of nutrition, the physical bearer of Soul and Spirit? These are only some of the questions that will be addressed in this lively and provocative presentation.
Robert Stewart had a long career as a highly respected creative homeopath in Woodstock, NY and New York City. A longtime student of Rudolf Steiner, he now teaches a variety of High School Main Lesson blocks at EWS and other Waldorf High Schools.
Presentation sponsored by the Rudolf Steiner Branch and EWS. Suggested donation at the door $10.
SERVICES
AND ITEMSBalance your Life with Ayurveda~ Health & Lifestyle Consultations and Restorative Bodywork.
The focus of this consultation gives you direction in creating optimal health by making simple alterations in daily eating and lifestyle habits which are specific to your unique constitution. Restorative Bodywork nourishes the nervous system as well as the body with Hot Stones, Warm Oil & Steam Therapy. A wonderful gift for loved ones, friends, colleagues, or yourself! Gift Certificates for special occasions or just giving thanks. Offered in my lovely home office just minutes from Emerson. For monthly specials & more details:
www.stoneandspa.com
or call Shoshanna at 919-309-9989.
Why not have an artist do your hair?
Nancy Moore has been an artist/hairdresser for over 20 years, and an EWS mom for 16. Now located at the beautiful FLOW Salon, 587 Old Farrington Road, Chapel Hill NC 27517 For appointment call or text (919)260-2495 ...or book yourself online at
www.nancyannmoore.com
. Let the good hair days begin!
With most of us on the go each morning sometimes there is no time for a sit-down breakfast
. For a fast food option that is actually healthy, try low-fat, low-glycemic Shaklee Meal Shakes - Great tasting, easy-to-mix drinks that provide 19 essential vitamins and minerals + a rich source of calcium and protein - the fundamental nutrients that growing kids and teens need to stay strong and healthy. A non-soy protein choice. Questions? Call Joanne Estes (919)929-4534 or email me at
joanneestes@nc.rr.com
French Vanilla Shake
and
Bavarian Cocoa
.
Dr. Hauschka Facials/Retailer:
CORI ROTH/Licensed, Certified, Holistic Esthetician. Revive your body, mind, and senses with a nourishing and soothing Divinerose Facial. Offered in an unhurried and retreat-like setting. 15% off first-time client. Visit
www.divinerose.com
for more info.

REALTORS/HOUSING
Relocating from New York: EWS
Eurythmy teacher and husband seeking a house to buy near Emerson Waldorf School. Rental
also
an option.
919-308-8316 - Christina Beck. Please contact with any leads. Thank you.
Waldorf families are unique and special.
You need a Realtor who is unique and special too. Lynn Hayes has been helping Waldorf families for over 25 years, offering caring and sensitive service while supporting Waldorf education in our community. For MLS searches, community information and lots more visit
www.lynnhayes.com
or call Lynn at 919-265-8600.
Buying a home? Selling a home? Investing in real estate?
HEAD, HEART and 20+ years of HANDS-ON EXPERIENCE giving caring advice and guidance to hundreds of happy home buyers and sellers – let me help you with all of your Real Estate needs! Judy Weinstock, REALTOR, EWS Alumni parent. Joyfully donating to EWS with every sale. Phone 919.951.1800.
www.seejudy.com
.

Advertising Changes for the Emersonian
We accept small classified-type advertisements. Each submission to the Classifieds should be no more than 6 lines of text, which is approximately 60 words. The costs are as follows: $5.00/week; $10.00/month or $100.00/school year (10 months). Payment for Community Bulletin Board Submissions should be made by the Friday before the publication week (we publish every Wednesday school is in session.) No charge for advertisements of free events or non-profit organizations. Submit ads to:
emersonian@emersonwaldorf.org
.

General Policy for the Bulletin
No political or religious advertisements. No competitive program advertisements. No outside fundraisers. The editors will decide the placement of advertisements. Submissions may be edited for content and length. The Emerson Waldorf School retains the right to choose not to print an advertisement.
Public announcements and services offered in the Emersonian or other circulars produced by Emerson Waldorf School are paid advertisements and do not necessarily reflect the views and opinions of Emerson Waldorf School or its employees.
---
E-Newsletter Design and Graphics

Emersonian Publishing Team:
Kelley Wiley - Content, layout, correspondence, advertising
Raelee Peirce - Header design, layout
Barbara Holloway - Photo & creative content, editing
Kathleen Jackson - Editing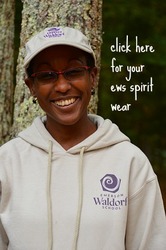 ---
Happenings

---
Wed 3/5

MS & HS
Ultimate Practice
3:15-5:00 pm


Thurs 3/6
EWS Jazz Band rehearsal 3:30 - 4:30 pm

7th Grade Parent Evening 6:45 - 8:30 pm

Fri 3/7
Final Tea With Steve
8:30 am (The Cottage)

HS Ultimate Practice
8th Graders Invited
3:15-5:00 pm


Daylight Savings Time!
Spring Forward

Mon 3/10
11th Grade Parent Evening
7-8:30 pm
---
School Staff

---
919.967.1858

Steve Bennett x11
Director of Administration

Mary Deutsch x12
Finance Director

Lynda Hollar x10
Administrative Support

Barbara Holloway
Marketing Director
919.480.1026

Ian Ostrowski x29
Facilities Manager

Raelee Peirce x14
Admissions Director

Therisa Pienaar x20
High School Coordinator

Kelley Wiley x13
Communications Director


---
School Hours

---
N/K 8:30 am - 12:30 pm
1st-5th 8:30 am - 3:15 pm
6th-8th 8:15 am - 3:15 pm
HS 8:10 am - 3:15 pm

Aftercare N/K until 3 pm
Aftercare 1st + until 6 pm

Office Hours 8 am - 4 pm


---