---
EWS Students at MLK March

---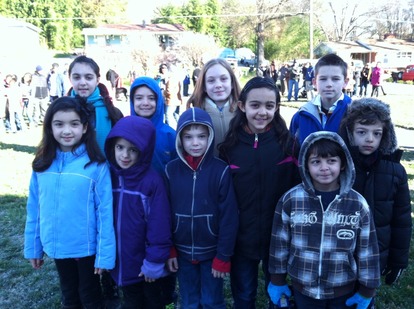 Emerson Waldorf students kindergarten to 6th grade attended the Martin Luther King, Jr. March in Hillsborough, NC on Monday, January 21, 2013. The students learned about Martin Luther King Jr. in their After-school class last Thursday and were excited to attend the march together.



---
Healing Circle: Please Come

---
Prayers, Poetry, Song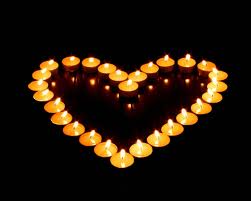 Please join us for a healing circle for Solana Smith. Solana is the middle child of Adriana and Travis Smith, parents to Isabel in 3rd Grade and Sawyer in Nursery.
Solana went into the hospital during the holiday break with the flu and remained there for 12 days and nights, her parents by her side. She was released after the holiday break with the hope that her health would improve.
Solana is due to return to the hospital for tests this week. All are invited to say prayers, recite poetry, sing, and connect with her healing in mind.
Thursday, January 24, 2013
8:20am-8:40am
Eurythmy Room
Please bring something to share or just come to participate.
---
College Acceptances

---
EWS Class of 2013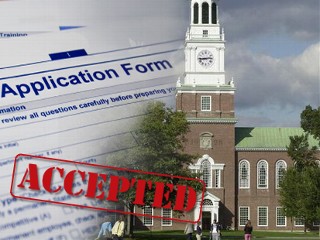 College acceptance letters are trickling in; many more should begin to arrive late in January. As of today, the following offers of admission and merit scholarships have been received by our seniors:
Allegheny College (PA) + merit scholarship
Elon University (NC) + merit scholarship
Guilford College (NC) + Presidential scholarship
Hendrix College (AR) + merit scholarship
Kalamazoo College (MI) + merit scholarship
University of North Carolina at Asheville
University of North Carolina at Greensboro
Stetson University (FL)
CONGRATULATIONS!!
---
Our Volunteers

---
Appreciating One Another

A shout out goes to Renée Schwartz, Kindergarten parent extraordinaire for her design help with Waldorf Education Day and Summer Camp collateral.

Thank you to Rebecca Moore-Bowers for her generous contribution of 3 dozen bagels and cream cheese for Waldorf Education Day!

--------------------------------------------------------------------------------------------------
Nominate EWS faculty, staff, or parents to be acknowledged for efforts toward our community and school!

Send your nominations to emersonian@emersonwaldorf.org



---

---
Events & Classes

---
HORSES, HORSES, and more HORSES. Late February afterschool horsemanship lessons and Women's Intuitive Riding groups for moms are now forming for weekdays and Saturdays. Renew your love for these "Dolphins of the Land" or begin a new relationship formed on partnership and trust. Blue Skies of Mapleview LLC is "Where horse sense is stable thinking" since 1996. Also currently accepting applications for summer 2013 Horse Camp. Please go to www.blueskiesmapleview.us or call Deborah Pearson-Moyers 919-933-1444 for more information


Drop-in Playgroup: Families who are exploring the tenets of Waldorf education and parenting are encouraged to bring their babies and toddlers any Wednesday, 9:30-11 a.m. starting January 9, 2013. Playgroup facilitator Lisa Stauffer lives in Carrboro and has over ten years of experience guiding young children through rhythm, baking, nature, and seasonal crafting. She looks forward to sharing these nurturing ways with children and their parents. $10 per family, per playgroup gathering. Refreshments served. Contact Lisa for more information and directions at lisavstauffer@aol.com or 919 929 9827.


---
Services
---
Nick's Plumbing and More: Nick Schneider continues to solve problems with plumbing, machines, water filtration, heating, general maintenance, carpentry, winterizing equipment and pools. Nick has been a Waldorf dad of two for fourteen years and a plumber for twice that. He is the favorite "go-to problem solver" for the Pearson-Moyers family. Call Nick's Plumbing and More at 336-684-7407. Reasonable rates.


SHAKLEE 180
~ Clinically tested products and a program to help you lose the weight and learn how to keep it off. Being healthy begins with a healthy weight. If you are overweight, the most critical action you can take to reduce your risk of developing future health problems is to lose weight. Start with our Shaklee 180 Weight-Loss Program ~ validated by thousands of satisfied customers. For more information click here http://www.joanneestes.myshaklee180.com or email Joanne Estes at
greencafeonline@gmail.com
Joanne is the proud grandmother of four Waldorf children and is enjoying her new turnaround with this program
.
Are you looking for a New or Slightly Used Car?
Great Deals for EWS Parents, Friends & Faculty. Call David Rabius, Proud EWS Parent at 919-408-9633 Johnson Lexus @ SouthPoint- 2013 New Lexus Line Up..Certified Pre-Owned Lexus and a wide range of slightly used cars to meet your budget.
(David Rabius)


Create a space that aligns with your dreams!
EWS First Grade teacher, Shannon Dawn O'Connor happily uses her "super-power" to organize, lazure, simplify or re-create your home or office so that your environment supports what really matters to you. Shannon received a BFA from Parsons School of Design and studied the Environment and Its Effects on Psychology through Lesley College and has been happily beautifying the world ever since. For free estimates, work samples, or references contact Shannon Dawn @ 919.259.5252 and watch your world transform as it grows brighter and clearer around you!
"She's got the midas-touch" - Tyler G.
"Everything she lays her hands on turns golden"- Charlotte S.
"Shannon purely sparkles, and your home will too" - Megan W.


DIVINEROSE FACIALS

Offering illuminating and renewing Dr. Hauschka facial treatments. Cori Roth, NC Licensed/Holistic Esthetician and Dr. Hauschka retailer. Please visit
Divinerose.com
for more info.
New Medical Practice
We are pleased to announce our practice "Integrative Medical" at Haven Medical Clinic on 121 S Estes Dr, Suite 205 D, Chapel Hill 27514. For appointments, you may contact us directly:
Rula Freiji 919-525-5626 General Pediatrics & Pediatric Infectious Disease Consults
Dani Mouawad 919-525-5625 General Pediatrics & Integrative Medicine.
– Rula and Dani Freiji-Mouawad


---
Realtors/Housing

---
Buying a home? Selling a home? Investing in real estate?
HEAD, HEART and 20+ years of HANDS-ON EXPERIENCE giving caring advice and guidance to hundreds of happy home buyers and sellers – let me help you with all of your Real Estate needs!
Judy Weinstock, REALTOR, EWS Alumni parent. Joyfully donating to EWS with every sale. Phone 919-951-1800.
www.seejudy.com
.
Waldorf families are unique and special.
You need a realtor who is unique and special too. Lynn Hayes has been helping Waldorf families for over 25 years, offering caring and sensitive service while supporting Waldorf education in our community. For MLS searches, community information and lots more visit
www.lynnhayes.com
or call Lynn at 919-968-9989.
---
Advertising Changes for the Emersonian
We accept small classified-type advertisements. Each submission to the Classifieds should be no more than 6 lines of text, which is approximately 60 words. Each submission costs $5.00. Payment for Community Bulletin Board Submissions should be made by Friday of the publication week. No charge for advertisements of free events or non-profit organizations. Submit ads to: emersonian@emersonwaldorf.org.

General Policy for the Bulletin
No political or religious advertisements. No competitive program advertisements. No fundraisers. The editors will decide the placement of advertisements. Submissions may be edited for content and length. The Emerson Waldorf School retains the right to choose not to print an advertisement.

Public announcements and services offered in the Emersonian or other circulars produced by Emerson Waldorf School are paid advertisements and do not necessarily reflect the views and opinions of Emerson Waldorf School or its employees.


---