---
High School Open House THIS THURSDAY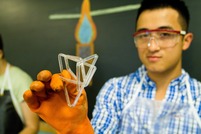 Discover the Waldorf Difference!

Prospective Parents and Students Invited to High School Reception & Open House

Thursday, January 30, 2014
(Snow Date is February 13 - Check Website)
6:45 pm Registration
7:00 pm Introduction & Overview
7:30- 9:15 pm A Day in the Life
Register: Contact admissions@emersonwaldorf.org

"By the time they reach us at the college and university level, Waldorf students are grounded broadly and deeply and have a remarkable enthusiasm for learning."
Arthur Zajonc, Ph.D.
Associate Professor of Physics
Amherst College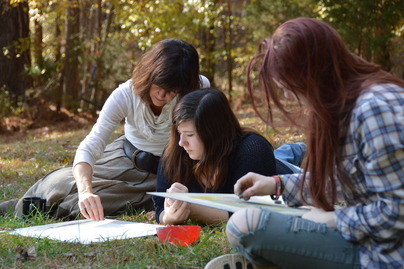 INVITE YOUR FRIENDS!

EWS Summer Camp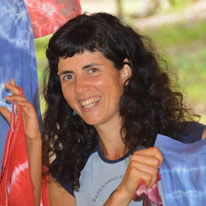 EWS Summer Camp registration is now OPEN and folks are already signing up! Please take a moment on this chilly day to visit the
EWS Website
and think about which camps your children would enjoy the most. We have a number of new offerings, as well as many well-loved programs that children count on each summer. EWS will participate in the Summer Camp Fair at University Mall on Saturday, February 8 from 10 am-2 pm. Please come out, check out the programs, and support our music groups who will be performing throughout the day.

---
Social Inclusion Parent Study Group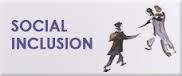 The PO and the Social Inclusion Coordinating Group (SICG) are co-sponsoring a Social Inclusion Parent Study Group. All interested parents are welcome to attend these monthly meetings. We will be meeting on the first Wednesday morning of each month in the Woodland Cottage from 8:30-9:30 am, with the first meeting being Februrary 5th. There will also be a separate evening group on the first Monday of each month starting in March. Join us in learning and discussing principles of Social Inclusion! For more information contact Lauren Nyland -
lnyland@emersonwaldorf.org
, Leigh Sparacino -
annefairleigh@gmail.com
, or Merideth Tomlinson -
MeridethT711@gmail.com
.
Twister, Monopoly, Charades, and Chess...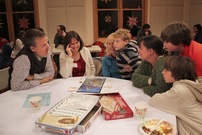 Friday, January 31st!
PO Game Night returns and will include these games and more for families. All ages and abilities welcome.
Bring a favorite game, cards, or just your enthusiasm. We'll begin to gather in the Brown Room at 5:30 pm to socialize and then share dinner at approximately 6 pm. Games will begin right after dinner.
The PO will provide a vegetarian main dish (including gluten-free options) and drinks; please bring a salad, snack food, or dessert to share. Paper dinnerware will be provided; please bring your own picnic dishes if you'd like. Contact Rhonda at
jasonrhonda@bellsouth.net
with any questions. We hope to see you there.

---
The Role of Purposeful Work in a Waldorf Kindergarten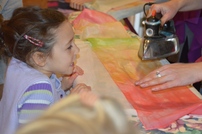 by KAREN SMITH
Karen Smith's article is available at the
Online Waldorf Library
. The OWL is a great resource for parents and teachers and has an extensive selection of articles, books, and journals about Waldorf Education.
As Waldorf early childhood educators, one of our primary goals is to teach by example. Through our work, the children learn important lessons to prepare them for the academics they will begin in Grade One. This teaching method is quite different from the trend in mainstream education today, where out-of-context abstract concepts provide the basis for all learning, and opportunities for shared work activity with adults are not available.

Read the whole article here.

---
Senior Class Fundraiser



"Love on a Horse"
Saturday, February 1, 9:30 am - 4:30 pm

Pre-book a fun one-hour riding session on a Valentine's Day decorated horse and receive hot cider and home baked goodies for only $40!
We've had three generations ride together! ALL the proceeds go to the EWS Class of 2014 for their senior trip and graduation.
Bring your family, neighbors, and friends out for a fun afternoon on the farm. Absolute beginners are our specialty!!
Blue Skies of Mapleview LLC, 3609 Pasture Road, Hillsborough, NC.
www.blueskiesmapleview.us
200 lb limit, no age limits.
Contact Deborah Pearson-Moyers 919-933-1444 with questions.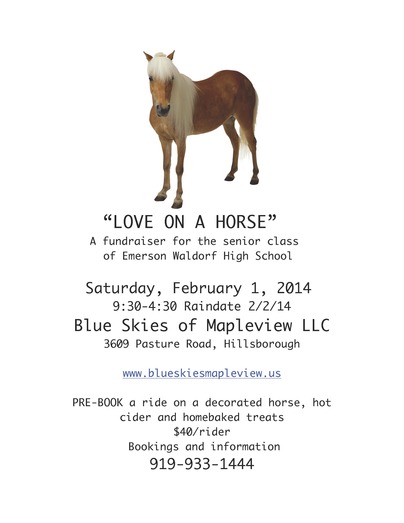 ---
Winter Ultimate Frisbee Team Flying High!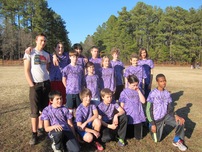 The Ultimate Gnomes emerged victorious in their hard-fought battle with the Durham Academy Greens on Monday. They now stand at #2 in the Triangle Youth Ultimate League, and are headed to the league's Championship Tournament from 9 am - 5 pm on Saturday Feb 1 at Durham Academy Upper School. Please come and cheer for our team!
A Moment of Pause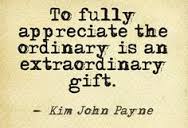 ---

---
SERVICES AND ITEMS
Balance your Life with Ayurveda~ Health & Lifestyle Consultations and Restorative Bodywork.
The focus of this consultation gives you direction in creating optimal health by making simple alterations in daily eating and lifestyle habits which are specific to your unique constitution. Restorative Bodywork nourishes the nervous system as well as the body with Hot Stones, Warm Oil & Steam Therapy. A wonderful gift for loved ones, friends, colleagues, or yourself! Gift Certificates for special occasions or just giving thanks. Offered in my lovely home office just minutes from Emerson. For monthly specials & more details:
www.stoneandspa.com
or call Shoshanna at 919-309-9989.
Why not have an artist do your hair?
Nancy Moore has been an artist/hairdresser for over 20 years, and an EWS mom for 16. Now located at the beautiful FLOW Salon, 587 Old Farrington Road, Chapel Hill NC 27517 For appointment call or text (919)260-2495 ...or book yourself online at
www.nancyannmoore.com
. Let the good hair days begin!
With most of us on the go each morning sometimes there is no time for a sit-down breakfast
. For a fast food option that is actually healthy, try low-fat, low-glycemic Shaklee Meal Shakes - Great tasting, easy-to-mix drinks that provide 19 essential vitamins and minerals + a rich source of calcium and protein - the fundamental nutrients that growing kids and teens need to stay strong and healthy. A nonsoy protein choice. Questions? Call Joanne Estes (919)929-4534 or email me at
joanneestes@nc.rr.com
French Vanilla Shake
and
Bavarian Cocoa
.
Dr. Hauschka Facials/Retailer:
CORI ROTH/Licensed, Certified, Holistic Esthetician. Revive your body, mind, and senses with a nourishing and soothing Divinerose Facial. Offered in an unhurried and retreat-like setting. 15% off first-time client. Visit
www.divinerose.com
for more info.

REALTORS/HOUSING
Waldorf families are unique and special. You need a Realtor who is unique and special too. Lynn Hayes has been helping Waldorf families for over 25 years, offering caring and sensitive service while supporting Waldorf education in our community. For MLS searches, community information and lots more visit
www.lynnhayes.com
or call Lynn at 919-265-8600.
Buying a home? Selling a home? Investing in real estate? HEAD, HEART and 20+ years of HANDS-ON EXPERIENCE giving caring advice and guidance to hundreds of happy home buyers and sellers – let me help you with all of your Real Estate needs! Judy Weinstock, REALTOR, EWS Alumni parent. Joyfully donating to EWS with every sale. Phone 919.951.1800.
www.seejudy.com
.

Advertising Changes for the Emersonian
We accept small classified-type advertisements. Each submission to the Classifieds should be no more than 6 lines of text, which is approximately 60 words. The costs are as follows: $5.00/week; $10.00/month or $100.00/school year (10 months). Payment for Community Bulletin Board Submissions should be made by the Friday before the publication week (we publish every Wednesday school is in session.) No charge for advertisements of free events or non-profit organizations. Submit ads to:
emersonian@emersonwaldorf.org
.

General Policy for the Bulletin
No political or religious advertisements. No competitive program advertisements. No outside fundraisers. The editors will decide the placement of advertisements. Submissions may be edited for content and length. The Emerson Waldorf School retains the right to choose not to print an advertisement.
Public announcements and services offered in the Emersonian or other circulars produced by Emerson Waldorf School are paid advertisements and do not necessarily reflect the views and opinions of Emerson Waldorf School or its employees.
---
E-Newsletter Design and Graphics

Emersonian Publishing Team:
Kelley Wiley - Content, layout, correspondence, advertising
Raelee Peirce - Header design, layout
Barbara Holloway - Photo & creative content, editing
Kathleen Jackson - Editing