From Administration & Faculty...

---
Administrator's Desk...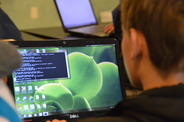 Dear Parents
Over the next 12 months we will be refining the High School IT Curriculum into a model we believe suits a Waldorf School in the 21st Century.
Our final setup will involve a range of PCs and Macs but will center on Open Source machines. The Curriculum will address modern needs and sensible applications of computers as they fit our Chapel Hill context.
We are in one respect starting at the top and working backwards. Next year, we will further develop the Video/Music Technology lessons that began this year. In this light we are looking at enhancing our existing Mac lab with machines that may be lying dormant and unloved at home. At this point most any laptop or iMac would be of use, as I am able to customize most Macs to some extent. We will enhance our PC setup at the beginning of next year, so stay tuned.
In the mean time, any support or donations would be greatly appreciated and put to good use.
See you at Tea with Steve on Friday, our final for the year, looking at 'The Teacher's Meditative Life.'
Steve Bennett
Administrator
2012-2013 EWS YEARBOOKS Arrived!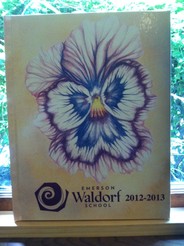 Available Friday After School!
Your copy of our 2012-2013 yearbook may be picked up between 3:00 and 3:35 on Friday, May 31st
at the lower school benches.
A parent or guardian signature is needed
in order to receive the yearbook. If a parent/guardian is not able to be at school Friday afternoon, you must provide a signed note giving your child authorization to pick up the yearbook. Yearbooks will not be released to children without parent or note.
Spend the weekend perusing this photo-rich keepsake. Your child may bring his/her yearbook to school next week if desired to obtain autographs during recesses. The yearbooks may not be brought out during class time. Teachers may have additional guidelines that must be followed. Your child is responsible for his/her yearbook and its whereabouts. Each yearbook will have a label inside with name and grade. It is advisable to write your child's name again on the inside cover.
There will be a limited supply of yearbooks available for purchase for those who were unable to pre-order or for those wanting additional copies for a cost of $50. Checks may be made out to EWS. Thank you.
Enjoy! Enjoy! Enjoy!
Holiday Faire Planning, Already?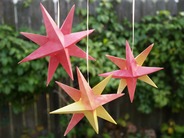 Things are moving beautifully for the 2013 Holiday Faire! We are getting a surprise jump on event planning for next school year.
Our Holiday Faire Chair
for 2013:
Janet Buehler
, mom to Jamie, Malcolm, and Aidan
Janet has many years of experience as an EWS parent, staff member, and committee member. We are so lucky and grateful that she accepted our request to oversee this beloved event.
As the Chair, Janet and her Logistics Co-Chair will consult with the coordinators (food, music, vendor, enchantment shoppe, classroom crafts, parking, activities, and ticket sales) to ensure that each has a job description, time line, and time commitment. It is our goal for this year's Faire and all consecutive years that a Holiday Faire Manual will be provided to the Chair. Janet will be compiling the manual this summer with her co-chair and coordinators.
Stay tuned for next week's Emersonian for more details of our Holiday Faire Coordinators, the date, classroom craft assignments!
EWS Summer Camps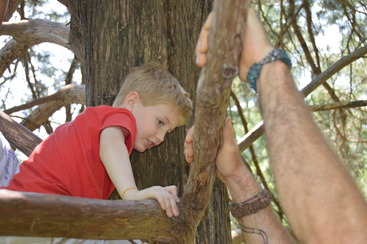 Summer Camp is right around the corner and promises to be SUPER FUN-PACKED and INSPIRING FOR ALL AGES!

All but Week 3 (July1-5) of the Childhood Magic camps are now FULL and many of the theme camps have also filled.
These great camps currently have space available:
ART EXPLORIUM Ages 9-12
THE FUNK SHOP DRUMMING CAMP Ages 8-12
MAKE IT BIG, get small Ages 7-10
VAMOS A CENTROAMÉRICA! Ages 7-9
JAZZ CAMP Ages 13-18 (Two Week Camp)
EARTH ELDERS Ages 8-12
GAMES GAMES GAMES! Ages 7-9
ANCIENT CULTURE OF INDIA Ages 7-9
NATURAL DYEING, FELTING, AND WEAVING Ages 9-12
THE BIG BEAT DRUMMING CAMP Ages 8-12
ADSHUSHEER! Ages 7-9
Time to get your registration in if you haven't already!
See the website for descriptions and to register
or contact Candor with any questions: summercamp@emersonwaldorf.org.
Happy Birthday Faculty!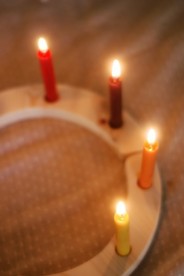 Tuesday, June 4
Shannon Wiley - 6th Grade Teacher
Peter Moyers - Practical Arts Teacher
Caring Corner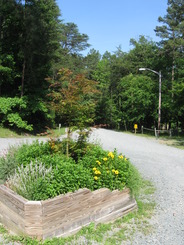 IN MEMORY OF
DON MICHAEL
Late one evening a dad and his son quietly planted a tree. They wanted to catch the many nights of rain last week to give it a good beginning in its new home. I want to thank all of the Nursery Parents who contributed this beautiful maple tree in Don Michael's memory. The last thing he did on campus was to help Ian with the "planter" that is in the EC parking lot, now the home of the tree. I appreciate your heartfelt gift and will think of him each time I come and go from school.
Thank you and much love, Kathleen Stone-Michael
Eye on Our Alumni

Kate Brady, Class of 2007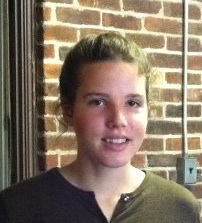 Kate Brady is a graduate of the Emerson Waldorf High School Class of 2007.
She is currently in her second year of graduate work at Vanderbilt University studying Machine Learning which is a subfield of Artificial Intelligence.
Machine learning blends methods from statistics and computer science to make computer programs that can create evidence-based models of the world.
Kate is currently working on making computers judges of creativity, which she hopes will eventually be used someday to assist designers and to prioritize grants. Kate graduated from Carnegie Mellon University in 2011 with a degree in Discrete Mathematics and a minor in Computer Science.
EWS Alumni Reunion Next Tuesday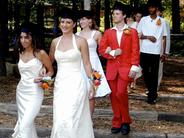 Please join us at The Depot in Hillsborough on Tuesday, June 4, 7-9 pm for infectious grooves, intoxicating guitar, and a relentless drive of EWS soul and passion. Depot Bucks Card at the door welcomes all EWS alumni, EWS HS students, and EWS faculty to choose age-appropriate beverages, wine and craft beer, and indulgent snacks. Please bring your friends, family, significant others, and instruments for the jam session that will happen after we visit together and enjoy the rhythms of our HS Rock Band and other talented members of the EWS music scene.
We're looking forward to catching up with you! Please share this invitation with all alumni you know, and make sure to like the
EWS Alumni Facebook
page!