Parent Organization Meets Tonight!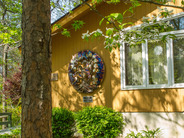 Wednesday, October 10, 2012 Eurythmy Room.
Come early for refreshments at 6:45; meeting from 7-9.
We had such a great turnout for the last meeting and hope even more of you are able to join us tonight.
-You have a choice to have a voice-

Officers
Tina Stevens, President
Merideth Tomlinson, Vice President
Ann Stephenson and Adriana Smith, Secretaries
Katja Moos, Treasurer
Committees
Heads Committee-This committee organizes campus lectures, brings outside speakers, and organizes Waldorf Education Day. Contact Jeanne Jepsen @ JeanneJepsen@mac.com for more information.
Hearts Committee - This committee is responsible for welcoming new parents to the school, thanking faculty and parents for work done, organizing teacher/staff appreciation days (fall and spring), and coordinating help for community members in times of need. Contact Glenn Peirce @ Glenn.Peirce@gmail.com for more information.
Hands Committee - This committee organizes whole-school work days and puts together plans for playground, landscaping, and carpentry projects. Contact Tina Stevens @ TinaLStevens@gmail.com for more information.
---
Whilst Shucking Corn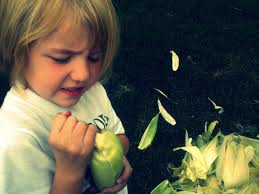 Background
Piano and a pristine, passionate teenage voice singing "Oh she used to be a pearl, oh ho ho, yeah she used to rule the world, oh ho ho... she is unstoppable..."

Mom
Daydreams about how she used to rule the world, continues to shuck corn...

Young Kid
Out of the blue, "I love my school because of you and your friends."
Mom
"Really, why's that?"

Young Kid
"Because you're making the school. You're bringing more people and making stuff happen."

Mom
"And what if I weren't involved in your school?" thinking that she might like to rule the world again...

Young Kid
"It'd probably be a plain school and not as good as this..."
Mom
"And what about your teacher?"
Young Kid
"She's awesome too!"

Recent words from a teacher:
"I am truly grateful for and value all the volunteer hours and financial contributions that so many give to our school, because what we do for our school benefits our children and, in turn, the whole of humanity. It is in freedom that we determine our own ability and level of comfort for giving. Thank you for all you do."
---
Support EWS - SCRIP Fundraising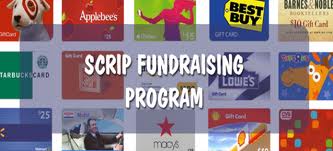 Did you know that schools all around us are earning thousands of dollars just by their parents going grocery shopping or buying online items?
There are several very easy ways to help support our school program. You Can Make the Difference!
•
Buy Whole Foods
SCRIP at the Lower Grades at pick-up on Tuesdays and Thursdays: EWS earns 5% back on every $1 spent with SCRIP prepaid gift card! Whole Foods SCRIP will also be available at Dragonfly on Wednesdays 9:00-3:00 and Fridays 11:00-2:00.
•
Weaver Street Market:
purchase a gift card and ask the cashier to assign it to EWS (#108) and repeat every time you recharge your card. EWS earns 5%, averaging $5K-$6K annually!
•
Food Lion
: link your MVP card at your local store or at
www.foodlion.com
.
•
Harris Teeter
: link your VIC card annually at your local store's checkout or at:
http://www.harristeeter.com/community/together_in_education/link_to_your_school.aspx
•
Target
: go to
www.target.com
to link your Target credit card to EWS
•
OneCause
: Just go through this site
http://www.onecause.com/schools/emerson-waldorf-school
to do your online shopping at well-known retailers like Amazon, Barnes & Noble, Gap, etc.
•
GoodSearch
: register with this Yahoo! internet search engine to earn money for EWS every time you do an online search or shop through their website:
www.GoodSearch.com

Contact Danielle Tanzer with any questions:
(919) 523-1744 or twc9195445181@earthlink.net