---
Welcome into the World

Spiral of Light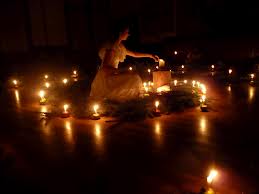 The days grow noticeably shorter, the frosty winter nights approach their longest, and we all begin to yearn for the light that so recently illuminated our lives. To symbolize this yearning, the students from Kindergarten through Grade 8 participate on Friday, December 6, in a light festival called the Spiral of Light. Grades 4 through 8 will walk the Spiral during the school hours. Kindergarten and Grades 1-3 will walk it in the evening.
In the Brown Wing a spiral path made of boughs of evergreens is laid out. Moss and crystals are placed on the greenery and stars of gold shine along the path. A single candle in the center of the spiral lights the room. One at a time, the children walk the spiral. As each child approaches the entrance of the spiral, they receive a white candle in a shiny red apple, which they carry inward along the path. They light their own candle from the center candle and then turn to walk back out. On the journey back they place their light upon a gold star. Gradually, the whole spiral becomes aglow with candlelight. Music softly continues as the children quietly leave the room followed by their parents.
Parents, please check the schedule below to know what time your child's Kindergarten or class gathers in the High School building. It is very important to arrive on time. The festival is carefully prepared and the door will not be opened once the it begins. Enter the building silently and bring your child to his/her teacher who will tell a seasonal story to the students while you are waiting quietly in the hallway. When ready, you will be led into the Brown Wing. The class teacher and students will quietly follow you and sit on benches around the spiral. After the festival is complete, gather your child's belongings and wait in front of the Brown Wing for your child's apple and candle. We ask you to hold this quiet and reverent soul mood as you make your way home and end your day. Thank you again for your support.
WISH LIST
Parents, if you or anyone you know has greens to donate from downed trees and branches, please let us know. We need a fair amount of greens to set up the Spiral of Light!
If you have decorative greens (holly or bittersweet) or large treasures from nature (crystals, large pine cones, or seashells) that you would like to donate or lend to the Spiral of Light, please label and bring them to your child's class teacher. All treasures will be treated with the greatest care; you will have the loaned objects back on Monday, December 9th.

Schedule: Gathering time (in the HS Emerson Room)
Start time
5:00 pm – Ms. Ameli 5:05 pm
5:40 pm – Ms. Robin 5:45 pm
6:10 pm – Grade One 6:25 pm
6:25 pm – Grade Two 6:50 pm
7:00 pm – Grade Three 7:15 pm
Book Fest Deadline Extended!

Dear EWS Community,
Our campus life has been busy and so have our families. We want everyone to have an opportunity to participate in our 1st Annual Book Fest! We have extended the deadline to Friday, December 6th.
Please bring your order form in with your check made out to EWS (remember no tax and no shipping charges) to the Lower School office by Friday. Please consider Wish List book titles for a class Holiday Gift.
Thank you!
Marlene Panet-Raymond & Katja Moos
Book Fest Committee
EWS Bunraiser Redux!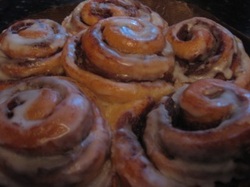 For those of you who missed out on the tasty buns in November, we are offering you the opportunity to place your orders! And this time there are two options! The regular cinnamon buns and deluxe cinnamon buns!
Tobi's Deluxe Cinnamon Buns are a dressed up version of her traditional cinnamon buns. The addition of toasted local pecans, crunchy organic poppy seeds and plump organic raisins add a nutty, crunchy, burst of flavor.
Cinnamon rolls from Tobi's Bakery will be delivered to the school on Thursday, December 19 to the families who place orders.
Order forms can be found in the Main Office, or order online
here
. Orders are due by 3:00 p.m. on Monday, December 16.
A round of 6 regular cinnamon rolls costs $12; deluxe cinnamon rolls $16, and all proceeds go to programs that directly support our incredible school and our wonderful children.
Tobi is a former parent and Board member and sells her baked goods at local Farmer's Markets. The cinnamon rounds travel and freeze well, so stock up for the upcoming holidays!
Holiday Faire Report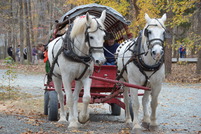 by Janet Buehler, HF Coordinator
Thanks to everyone for joining together to create such a magical event on November 23rd! The Faire is something everyone enjoys, a celebration that binds us together as a community and shows us at our best. Not only did our own families enjoy the Faire, more non-EWS families than ever before came to share the fun. We can be proud of this event, and invite our friends every year, and perhaps spark their interest in Waldorf education.
My own goals for this event included making it more organized and manageable for volunteers to serve, so they would be spared the headaches of missing supplies, unclear instructions, insufficient staffing, etc. Volunteering should be fun, not stressful! Judging from the initial results of our Faire survey, that part went quite well (84% of volunteers were satisfied or very satisfied with their experience).
If you have not already done so, please take just ONE minute to answer a few short questions about your experience. The survey is
here
. We'd like to keep improving this wonderful festival for our school. Later I will share the results of the survey in more detail.
Thanks again for being part of the best Holiday Faire ever!
Getting into the numbers
We grossed over $17,000, our highest gross yet, and expenses were lower than last year. For event specifics:
Activity Final ticket count
Enchantment Shoppe 4184
Fish Pond 897
Candle-making 964
Cake Walk 707
Jump Rope Making 580
Paper Stars 132
Wooden Candle Holders 114
Silk Dyeing 930
Archery 232
Horse-drawn Wagon Ride 900
Carnival Games 104
Puppet Show 489
Gnome Hats 357
Vendor Village 660
Raffle 184
Food
Soup and crackers 690
Pizza 474
Desserts 924
Grilled Sausages 1782
Coffee, muffins at Shell Garden 281
Coffee and tea at Harvest Café 200
Organic Juice Boxes, Izze Sodas 155
Peppy Lemons 914
Popcorn 203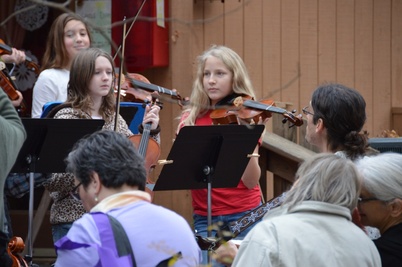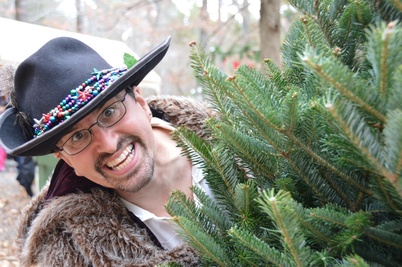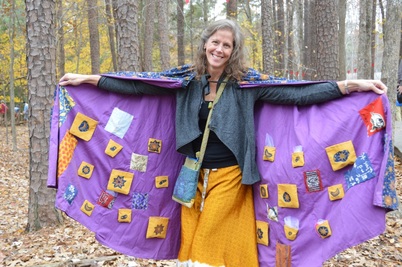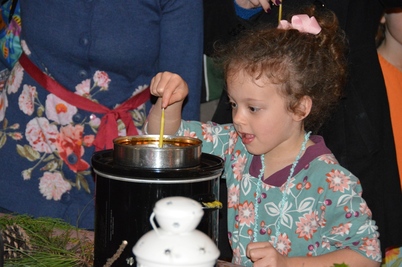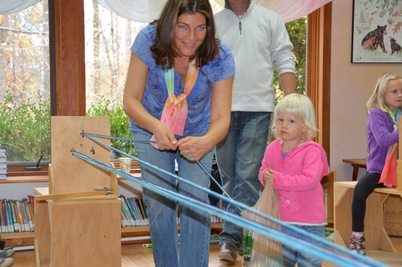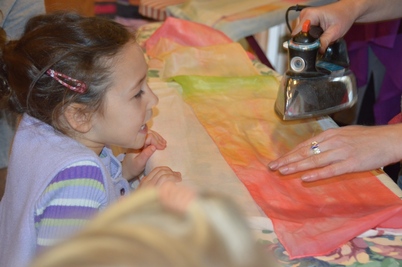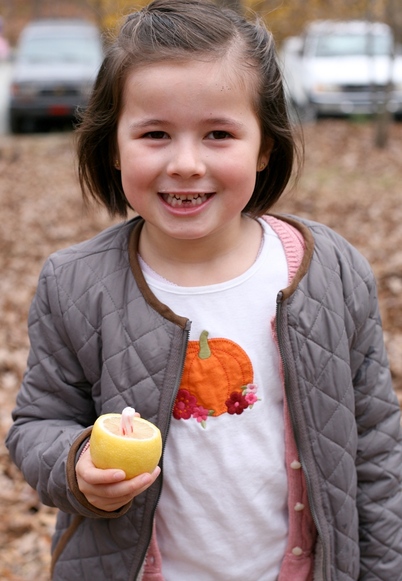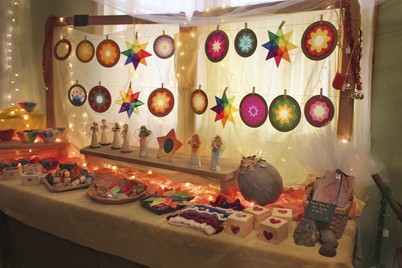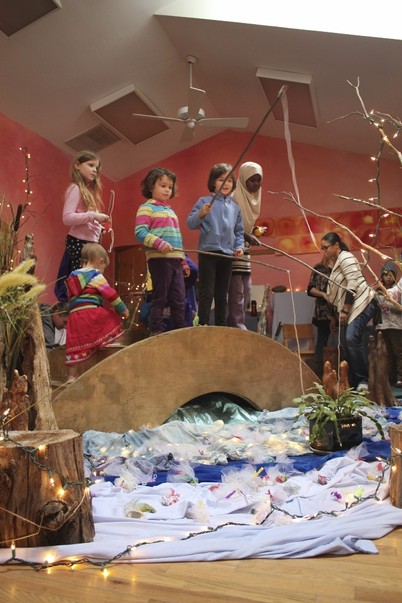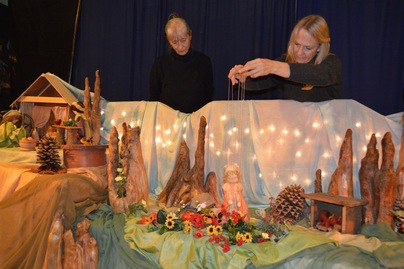 Holiday Faire Special Thanks

So many people pulled together to make this event a success! All the folks who made Enchantment Shoppe treasures, or cut paper stars, or made soup or desserts, worked a shift (or more) in their classroom … the Faire cannot run without your generous spirit. I confess I am slightly nervous to call out specific folks, for fear of missing some deserving soul. Nevertheless, here goes a shout-out to those who went above and beyond the call of duty:
Dana Nicholson- My right-hand woman, helping with all kinds of Holiday Faire business! I couldn't have done it without you.
Barbara Holloway- Thanks for providing great publicity for this event.
Class Leaders: Marcene Holdsclaw, Rebecca Moore, Paige Chandler, Ann Stephenson, Lauren Nyland, Susan Hart, Candace Berry, Jim Mueller- You all did a great job leading your class with your Holiday Faire activity.
Enchantment Shoppe Dream Team, Gnome Hat Creators, and Campus Decor: Catherine Reyes and Marta Matsumoto- You ladies have broken all records for the Enchantment Shoppe: artistic excellence, income, detailed bookkeeping, stagecraft, innovation, leadership, EVERYTHING. You embody passionate excellence and are my kind of people! Thanks for holding down one of the most challenging aspects of the Faire.
Harvest Café Leader: Alice Armstrong- You took a challenging job and ran it so well! I never worried about this part of the Faire once you took the helm.
Vendor Coordinator: Robyne Borhanian- You managed all the demands of vendors quite well, and helped make the raffle happen.
Coffee: Rebecca Moore-Thanks for using your Open Eye coffee connections to benefit EWS with the donation.
Archery: Strouse Campbell and Peter Moyers- Thanks for running such a fun event (and for loaning us the hay, Peter and Deborah).
Horse-drawn Wagon Rides: Deborah Pearson-Moyers- Having the Percheron team at the Faire makes the event extra special. Thanks for leading this event!
Puppet Show: Patricia Cornell, Kathleen Stone-Michael, Robin Olson, Ameli Fairman-Evans- Thanks for the gift of puppetry!
Bus drivers: Chris Lamb, Bonnie Cady, Emily West, Strouse Campbell, Svonko Knezevic- Thanks for working many hours on this essential aspect of the Faire.
Dessert Chief: Miriam Schuman- Thanks for stepping up when we needed a leader in the High School.
Josh and Jennifer Bedick- You wrote up a super how-to guide on jump ropes that we'll use for many years to come!
Candace Berry- For super-heroism in Square reader usage in the Enchantment Shoppe! And for setting up all day before the Faire!
Georg Buehler- Thanks to my husband for supporting me in my efforts – you are my consigliere!
Jeff Chandler- For your incredible generosity in donating food (sausages & so much more) and supplies (the cake rack, crock pots, etc.). You saved us so much money, time, and effort!
Tim Dowdall, Annie Haas, and Marta Matsumoto- For helping to photograph the Faire – we need that!
Mary Deutsch – for helping keep tidy books for the Faire, and training our ticket table volunteers in proper procedures.
Patrick Dyess- For sewing an unholy amount of gnome hats at the last minute – thanks!
Lynda Hollar- For being the Pocket Person ALL DAY! Your kindness shone through to all the children.
Jens Hoeg- For running the Christmas tree and wreath sale again!
Mark Hulbert- For manning the welcome station at the Park and Ride lot! This was so important a gesture, and a job I couldn't find anyone to do, until you stepped forward two days before the Faire. Go Mark!
Mary Kirchoff- For cleaning the buses the morning of Holiday Faire, even though you were still sick. Thanks for the walkie talkies, too!
Lee Marchman- For setting up Karen Durovich's awesome canopy (thanks Karen!) over the main ticket table in case of rain.
Anne Marie Masset- Thanks for loaning your jump rope machines yet again and for working all day!

Mary Moss and Jonathan Byrd- For the most buttoned-down job of running peppy lemons and popcorn that the world will ever see.
Peter Moyers- For so many things, including archery set-up/take-down, parking guide, cone master, sign maker, and always the well-timed cup of tea and sympathy.
Annie Oberstar-For helping make the raffle happen at the last minute, and providing lots of good advice besides.

Ian Ostrowski- Grill Master

™

and mover/coordinator of Faire things!
Raelee Peirce- For having the vision of a more organized Faire, supported by teachers. If you hadn't convinced me it could be done, I wouldn't have signed on.
Therisa Pienaar- For High School communication.
John Richardson- For navigating the legal corridors of the Town of Chapel Hill so we could get permission to use the Park and Ride Lot.
Tiffany Shubert and Brian Soher- For donating loads of peg people for the Enchantment Shoppe, designing super-cool gnome scenes for candle dipping, etc.
Claire Viadro & family- For coordinating all the live music two years in a row.
Shannon Wiley- For working all day as Town Crier, even while sick!
Kelley Wiley – for ticket table work, counting off thousands of tickets in groups of 10, and all kinds of other support!
Christine Zaccardi- For sewing a huge number of stars for campus decor, and making loads of things for the Enchantment Shoppe.


---
PO Ice Skating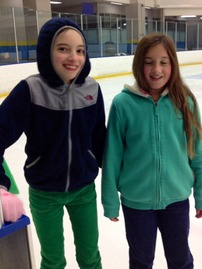 Many thanks to all who braved the weather to participate in the ice-skating fun in Hillsborough after the Thanksgiving assembly. It was fun to have the rink almost completely to ourselves, and it was a great way to pass the time, whether you were on the ice or talking to friends while sipping hot tea. The more the merrier for these events, so plan on joining next time too.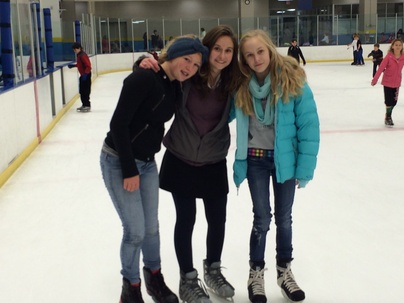 December PO Meeting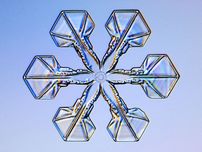 The December Parent Organization meeting is all pleasure, no business! This social meeting will be on December 11 from 7-9 pm at Miriam Schuman & Ryan McKenzie's home (4th Grade parents) at 3 Indigo Creek Trail, Durham 27122.
EWS Health and Wellness Series

Join us for our second talk of the series
Sponsored by the PO
High School Brown Wing
Saturday, December 7th, 10:30 am-12:30 pm
Childcare provided upon request. Please contact
TinalStevens@gmail.com
"Strengthen Your Immune System and Speed Healing Naturally" & "Healthy Holiday Dishes"
Presented by Leah Gibbons, M.S., CHHC


"Let food be thy medicine and medicine be thy food." This famous quote by Hippocrates, the "father of Western medicine," sums it up. Did you know that food acts inside your body more powerfully than medications and drugs? Did you know that what you eat and put in and on your body has enormous power to heal you or hurt you? Did you know that you have the power to naturally create and maintain health and wellness for yourself and your family, and it is relatively simple to do? And if you or a loved one should ever become ill, did you know that you can speed healing and ease discomfort with natural food and plant-based remedies?
Join Leah Gibbons, EWS parent of Anlon (Age 6, 1st Grade), Nylah (Age 4, Kindergarten), and Riell (Age 3), to find out how to naturally strengthen your immune system, create health and wellness, and speed healing. We will cover the best foods to eat to strengthen your immune system and ward off illnesses, as well as foods, herbs, essential oils, and homeopathic remedies to speed the healing process. As an added bonus, Leah will be sharing with you her favorite healthy versions of traditional holiday dishes so you can maintain your health during this festive, but often unhealthy, time of year.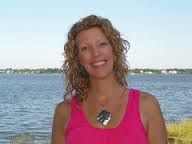 Leah Gibbons, M.S., CHHC, is the founder and director of Full Potential Health and Wellness (
www.FullPotentialhw.com
) and a Certified Holistic Health Coach. Leah has a B.S. in Biology and Anthropology from Vanderbilt University, where she was also Pre-med, and a M.S. in Ecology and Evolutionary Biology from the University of Tennessee. Leah has been health coaching since 2004 and studied at the Institute for Integrative Nutrition to receive her certification. She was mentored by a naturopath, medical doctor, and psychiatrist for years. Leah's diverse education and experience enable her to see a unique, broader, more complete picture of health and wellness and effectively support others in achieving their goals.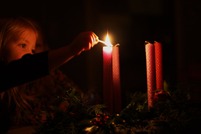 Advent, Advent the candle burns,
Advent, Advent the candle burns,
First one then two then three then four,
Then stands the Christ child at the door.

---
High School Sustainability Lecturer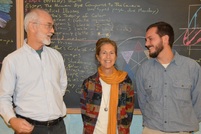 by Sierra Bradshaw-Kriemer
Anne Tazewell recently visited and spoke with the High School Sustainability class. As an
environmental activist with a focus on transportation, she had a lot to say about how we all get from point A to point B, and also about the process of becoming an activist. She talked about biodiesel, public transportation, U.S. oil production, and the vertical structure of the oil industry. She told us about her transition from a rebellious teenager who was certain she didn't fit into "the system," to an activist working wholly through the system toward the goal of a cleaner world. In this respect she was very different from Gary Phillips and other visitors to the Sustainability class, who tend to bypass governmental and systematic action in favor of outside-the-box workings. It was interesting to see a glimpse of yet another path toward a sound environment and sustainable living.

Check Out Our Excellent Start In Basketball!

Both Middle School basketball teams are off to a great start this season! A young Girls' team, composed of just 6th and 7th Graders, played very well in the Gorman basketball tournament in early November, and the Boys' team won the tournament! This is the first time in at least four years that the Boys' team has won this tournament, and it was truly a team effort. Their next game is against Carolina Friends School, this Wednesday, Dec. 4, at Central Rec in Hillsborough, at 3:45 pm for the girls and 4:45 pm for the boys.
Both of the High School teams have shown great potential early in the season. The Girls' team defeated Pace Academy a couple of weeks ago. The Boys' team played well against Pace and then stepped it up a notch in the next game against Camelot Academy, defeating them soundly. Both teams were nervous heading out to play the consistently strong St. Thomas More squads. Although the scoreboard showed St. Thomas More ahead in the end, there were many small victories for both teams. We play St. Thomas More on our home court Dec. 11 starting at 3:45 pm with the girls, and the boys following. Hopefully with more confidence and practice time, and some support in the way of fans coming to cheer the teams on, the scoreboard will be in our favor that day. The Boys' next home game is this Friday against Pace at 4:00 pm.

Why the Brain Prefers Paper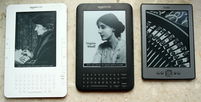 By FERRIS JABR
"Kids remembered more details from stories they read on paper than ones they read in e-books enhanced with interactive animations, videos, and games. These bells and whistles deflected attention away from the narrative toward the device itself. In a follow-up survey of 1,226 parents, the majority reported that they and their children prefer print books over e-books when reading together."
Click here to read the full article.
A Moment of Pause

---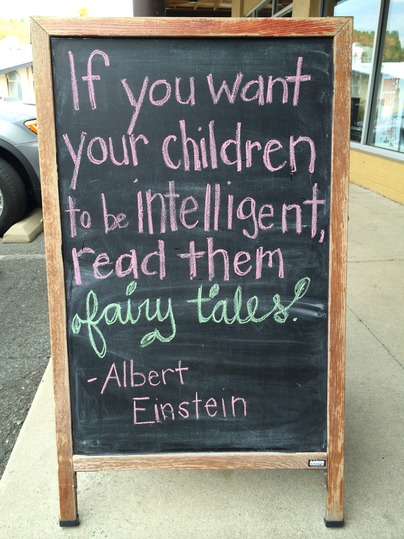 ---
EVENTS AND CLASSES
Cosmic Dance Classes
: The third Sunday of the month (Oct. 20, Nov. 17, and Dec 15) 1-3 pm in the Eurythmy Room. This movement path is one of self-healing through Re-union. We utilize the Eurythmy gestures and forms given by Rudolf Steiner as a way of manifesting both the strength and beauty of the Divine Feminine. All are welcome! Donations please : )
Kelly Calegar, The Sophia School of Movement
www.SophiaSchoolOfMovement.Org
SERVICES
For Sale - New, Never Used Black Electric Range - AMANA
- 4.8 CU. FT. WITH VERSATILE COOKTOP ELEMENTS, dimension 30"/20"/20" with matching FREE new black Range Hood. Call: 215-350-1394
Dragonfly Natural Toy and Craft Store
will be open in the cottage @ EWS from 12:00-4:00, both Friday December 6th and December 13th. This Friday, the 6th from 2:00-4:00, don't miss getting your sparkly holiday Fairy Hair from our favorite fairy, Leslie Stern. Thank you for all your support and we look forward to seeing you! - Charlotte and Danielle
Miou Kids' Clothing Boutique
offers European-inspired designer kids' clothes and baby clothes for families who want their children to look and feel their best. Their luxurious knitwear for kids is made with the softest baby alpaca wool so their clothes are as comfortable as they are stylish and durable. Designed by Christine Dubin, Miou knitwear for kids is fair trade and environmentally friendly and all their designer knitwear for girls and boys is handmade by artisans in rural Peru.
They are offering a 10% discount online with this code: emerson2013
Also, they will be giving EWS 10% of the total purchased back to EWS!

Visit
www.mioukids.com
to view the collection. Call 001 778 462 3444 for more information.
Balance your Life with Ayurveda~ Health & Lifestyle Consultations and Restorative Bodywork.
The focus of this consultation gives you direction in creating optimal health by making simple alterations in daily eating & lifestyle habits which are specific to your unique constitution. Restorative Bodywork nourishes the nervous system as well as the body with Hot Stones, Warm Oil & Steam Therapy. A wonderful gift for loved ones, friends, colleagues, or yourself! Gift Certificates for special occasions or just giving thanks. Offered in my lovely home office just minutes from Emerson. For monthly specials & more details:
www.stoneandspa.com
or call Shoshanna at 919-309-9989.
Why not have an artist do your hair?
Nancy Moore has been an artist/hairdresser for over 20 years, and an EWS mom for 16. Now located at the beautiful FLOW Salon, 587 Old Farrington Road, Chapel Hill NC 27517 For appointment call or text (919)260-2495 ...or book yourself online at
www.nancyannmoore.com
. Let the good hair days begin!

Get a head start on a healthier you in January 2014!
Consider trying the Shaklee 180 Program (customizable two-meal kit delivers a complete program of smoothees, snacks, energizing tea and metabolic boost - along with access to exclusive tools and rewards) for 3 months and receive $100 back in Shaklee products. (I have been able to go from a size 14 to a size 10 with this program). Go to this
website
to learn more and call me (919-929-4534) or email me at
greencafeonline@gmail.com
for more information about this great incentive which ends 1/31/14. Want a sample? Drop by the Coffee Table on Tuesday mornings before 8:30 am ~ I have some available for you to try :) Joanne Estes
Dr. Hauschka Facials/Retailer:
CORI ROTH/Licensed, Certified, Holistic Esthetician. Revive your body, mind, and senses with a nourishing and soothing Divinerose Facial. Offered in an unhurried and retreat-like setting. 15% off first-time client. Visit
www.divinerose.com
for more info.

KatieBeth's Learning Garden!
We are a retail store and community class space located at 400 S. Elliott Road in the Galleria Shopping Center. Here, you can find the supplies you need for a Waldorf-friendly home, including imaginative natural toys from Camden Rose, Ralph Evans, and Sarah's Silk, fiber arts kits and supplies from Harrisville, beeswax candles, stones, and supplies from Mercurius. We sell new and consigned educational materials and games for your whole family.
www.katiebethsgarden.com

REALTORS/HOUSING
Buying a home? Selling a home? Investing in real estate? HEAD, HEART and 20+ years of HANDS-ON EXPERIENCE giving caring advice and guidance to hundreds of happy home buyers and sellers – let me help you with all of your Real Estate needs! Judy Weinstock, REALTOR, EWS Alumni parent. Joyfully donating to EWS with every sale. Phone 919.951.1800.
www.seejudy.com
.

Advertising Changes for the Emersonian
We accept small classified-type advertisements. Each submission to the Classifieds should be no more than 6 lines of text, which is approximately 60 words. The costs are as follows: $5.00/week; $10.00/month or $100.00/school year (10 months). Payment for Community Bulletin Board Submissions should be made by the Friday before the publication week (we publish every Wednesday school is in session.) No charge for advertisements of free events or non-profit organizations. Submit ads to:
emersonian@emersonwaldorf.org
.

General Policy for the Bulletin
No political or religious advertisements. No competitive program advertisements. No outside fundraisers. The editors will decide the placement of advertisements. Submissions may be edited for content and length. The Emerson Waldorf School retains the right to choose not to print an advertisement.
Public announcements and services offered in the Emersonian or other circulars produced by Emerson Waldorf School are paid advertisements and do not necessarily reflect the views and opinions of Emerson Waldorf School or its employees.
---
E-Newsletter Design and Graphics

Emersonian Publishing Team:
Kelley Wiley - Content, layout, correspondence, advertising
Raelee Peirce - Header design, layout
Barbara Holloway - Photo & creative content, editing
Kathleen Jackson - Editing