---
Early Childhood Potluck - Thursday 6/6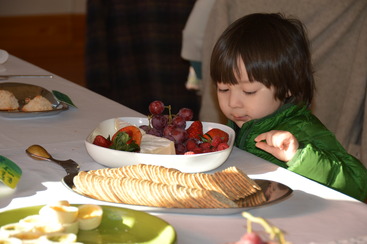 The year ends for the Early Childhood children and families with a Potluck on June 6th.
Nursery classes will gather from 10:00 to 11:00 am. Please drop off your child at 8:30 and they will have play time before the food arrives. All the food is brought to the kitchen around 9:45. Each class will gather inside for a sharing of either a circle or a story. If the weather is nice we will eat outside in the play yard, otherwise we will set up inside to have our Potluck. Dismissal is at 12:30 but you are free to leave at anytime after the gathering.
The Kindergarten gathering is from 11:00 am - 12:30 pm. Each class will gather in their room for one last story and gifts and will then share a potluck lunch. If the weather is beautiful, we will be outside to watch the rising First Graders go under the arch. Otherwise, we will enjoy the meal in the classrooms.
Please remember to say goodbye to your teacher when you are leaving. The summer is long and we want one last hug!
Also REMEMBER that there is no Aftercare on this day. This a wonderful way to begin the summer!
– Early Childhood Teachers

---
Field Day 2013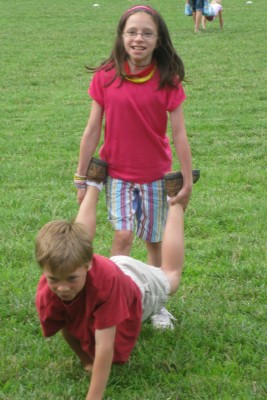 Field Day 2013 will be another fun-filled day for the Grades students. From 8:30 am-12:40 pm the students will be with their color teams as assigned earlier. There will be a watermelon break at 10 am. Please make sure your child brings a full water bottle that day. The students will have lunch and their regular schedule of classes for the rest of the day.



Grade 8 Ceremony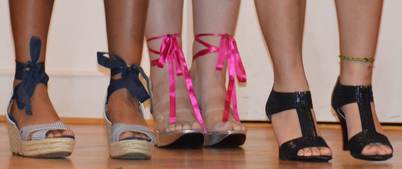 The Eighth Grade cordially invites you to attend their Commencement Ceremony on Friday, June 7 at 7 pm at the Community Church of Chapel Hill (106 Purefoy Rd). Student addresses will be given by Soren Emerson and Dorian Alexis, following a Picture of the Class address by Benjamin Trueblood. Reception immediately following.

1st Grade Play - A Triumph!

How would the gnomes rescue the kidnapped princess?
Would the villagers find the courage they needed to fight the dragon?
Why are the birds the most trusted of creatures?
The First Graders beautifully answered these and other dramatic questions in their performance of "Michael's Victory," a song, dance, play, poem, and rhythmic tour de force to the power of joy, friendship, and feasting in overcoming the world's darkest forces!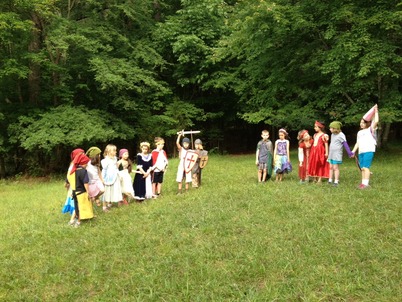 4th Grade Curriculum Trip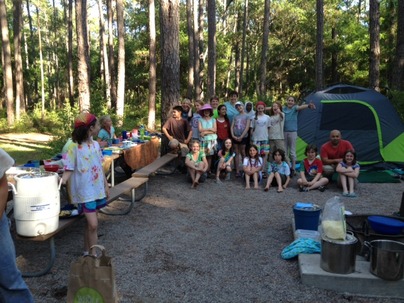 The Coastal Trip was a remarkable experience for all of us in so many ways! Our four days together provided the students with meaningful learning and hands-on experiences that helped them overcome small fears and uncertainties and discover new gifts and strengths hidden in their emerging beings.

Every student met something new in him/her and found ample opportunity to rejoice and revel in these gifts as a class family. They deepened and renewed connections, strengthened their communication, and affirmed new bonds.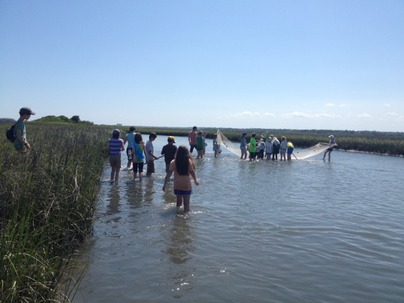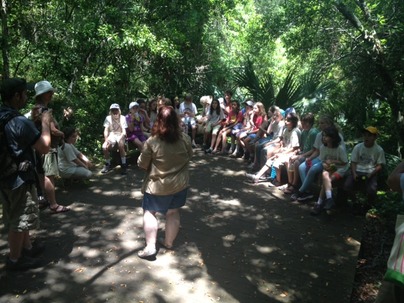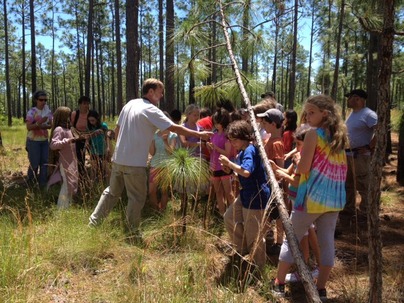 ---
12th Grade Graduation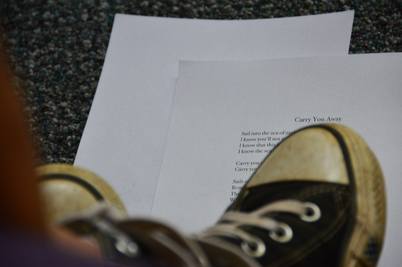 Please join us on Saturday, June 8 at 4 pm at the Community Church of Chapel Hill (106 Purefoy Rd) as we honor the Emerson Waldorf School Class of 2013. Seniors Kate Rich, Shay Stifelman, Brendan Sanders, and Forrest Jackson will each speak and will be followed by keynote speaker Peter Moyers. Reception immediately follows the ceremony. Congratulations Class of 2013 – Menolly Bentley-Dyess, David D'Angelo, Jonah Davidson, Jonathan Deutsch, Forrest Jackson, Cerri O'Connor, Kate Rich, Brendan Sanders, and Shay Stifelman. We release you in freedom!

Stellar Senior Play!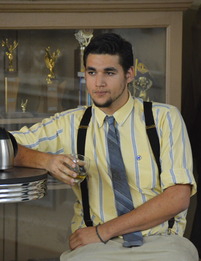 The EWS Senior Class truly outdid themselves in their performance of
Clever Dick
by Charles Marowitz. This racy, theatrical work was the perfect vehicle for showing off the talents of the class. Students were perfectly cast by Jesse Rabius and worked seamlessly together to take an already outrageous set of characters and catapult them to brilliant absurdity. From Forrest Jackson's impeccable portrayal of Inspector Farcus of The Yard to Jonah Davidson's hilarious cross dressing, this bawdy British production had us all in stitches. Well done, Senior Class! Check out more pictures on
EWS Facebook
.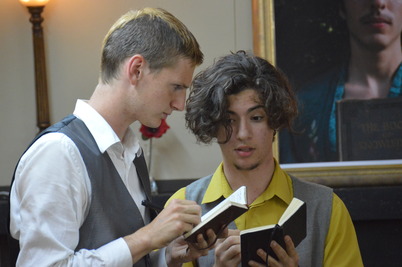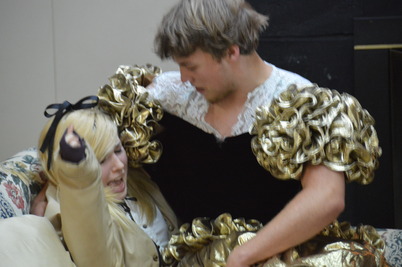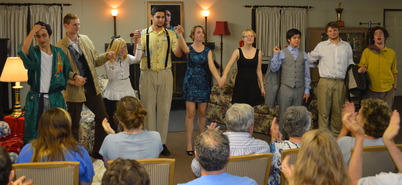 ---
Summer Gardening Opportunities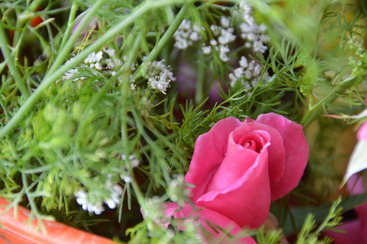 If you like to garden but don't have a good space of your own or would like to garden in the company of others, there are two options at Emerson Farm this year. As always, you can help out with the school garden plots and harvest any produce you would like on any day that you help out. We always appreciate a helping hand!
Another option for those who lack good gardening space at home is to lease a plot. If you are willing to break new ground to a get a plot started, we will lease you one or more 4'X4' plots at $1 to $25/year each (honor system sliding scale, based on your personal assessment of what you can afford).
The lease would include keeping paths between the beds mowed, use of school hand tools, biodynamic compost, mulch, and water/hoses. No chemicals of any type would be allowed for any reason. Instead, biodynamic preps will be sprayed over the entire garden area as needed, including any leased beds. The preps are all herbal or compost in nature and will contribute to the overall health of everything in the garden. The money that you pay for your lease of a bed will be used to purchase and maintain hand tools used at the garden.
If you are interested in either one of these two options, please contact:
Mary Beth Mueller
mmueller@emersonwaldorf.org
919-929-9791 (h)
919-224-9697 (c)

---
MS Ultimate Team Defeats Parent/Faculty!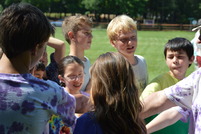 The Middle School Ultimate Frisbee Team defeated the Parent/Faculty team by one point last Wednesday. Fun was had by all as the game was close all the way until the end.
The Middle School Team ended up having a record of 2 and 2 for the season with every game close to the very end. Thirty Middle School students participated, playing Duke School and also teaming up to challenge each other during practice sessions each week to improve their skills and enjoyment of the game.
Thanks to Tim Dowdall and Paul Reily for their dedication, time, patience, and coaching. It is not an easy job to organize and teach the kids after a day of school, but they were able to do this in a loving and inspiring way.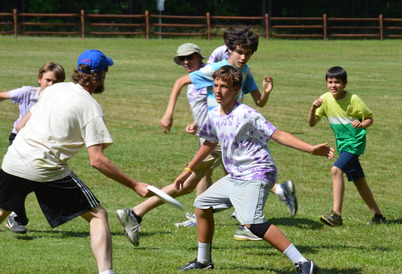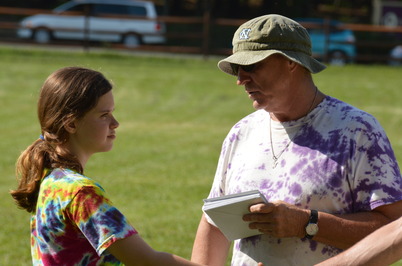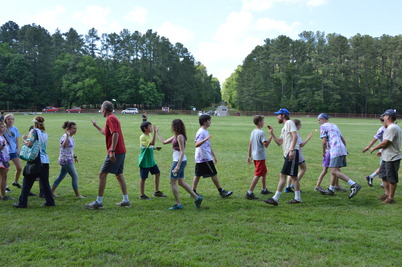 ---
Summer office Hours

Beginning June 17th, the Main Office will be open
Monday - Friday from 9:00 am - 3:00 pm
Regular office hours will resume on August 12th.



Holiday Faire 2013 Summer Planning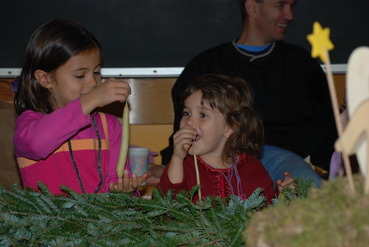 Date of Holiday Faire 2013:
Saturday, November 23, 2013

Faire Chairs, Coordinators & Openings:Faire Chair:
Janet Buehler
Faire Co-Chair:
Jamie Lamkin
Classroom Crafting Coordinator:
Dana Nicholson
Waldorf Craft & Consignment Market Coordinator:
Robyne Borhanian
Music Coordinator:
Claire Viadro
Enchantment Shoppe Coordinator:
TBA
Ticket Boxes, Ticket Sales, Ticket Table:
Board Members
Activities Coordinator:
Open
Horse & Carriage - Deborah Pearson-Moyers
Archery - TBA
Food Coordinator:
Open
Lunch "Vendors" - Grill Master Ian; Anne-Marie Massett
Peppy Lemon "Vendor" - Open
Coffee "Vendor" - HS Faculty/Students
Baked Goods "Vendor" - HS Parents
Parking Coordinator:
Open
Campus Decoration Coordinator:
Open
If you would like to be involved in the early planning of our Holiday Faire 2013 over the summer, please contact HF Chair, Janet Buehler at janetsbuehler@gmail.com
Volunteer Opportunities 2013-2014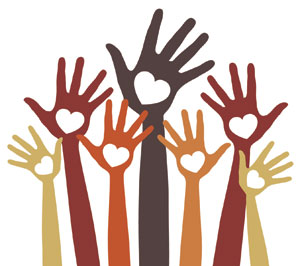 Let us know in the Main Office before the fall if you would like to serve on these up-coming volunteer committees...
The Heads Committee
organizes groups and events to support parent education about our school, Waldorf education, and our community.

The Hearts Committee
nourishes the community with food, socials, and support while nurturing a culture of mindfulness in which all feel welcomed and appreciated. These are folks who love to take care of others and have plenty of TLC to share.

The Hands Committee
contributes direct physical outreach to our school, organizing work days, from labor and handwork to gardening and site beautification. Imagine gardening together with friends to live music while children play on our beautiful campus!
The Diversity Committee
supports teachers in facilitating a multicultural curriculum and enhancing the diversity in their classrooms. The mandate for this group is to organize the 1st Annual MLK in-school service day for 2014 in collaboration with the College of Teachers.
Events Committee
members assist with the organization, set-up, and clean-up of our admissions events for new families: Early Childhood Open Houses, the High School Open House, and the Evening Samplers. Many of these events occur in the Fall. Events Committee members work with Admissions Director Raelee Peirce. Time commitment: Approximately 5/hours per month September, October, and November; Saturday mornings (at least 1 per month) and a few evenings during the week. Volunteer for one event or more.
Public Relations Committee
members promote awareness and goodwill between EWS and the greater community. Publicize special events, sporting events, and other unique activities at EWS with the public through media campaigns and social media. Work directly with Marketing Director, Barbara Holloway.
Think about volunteering directly with your class teacher in one of the following areas
: Class Photographer, Event Liaison (get your class to participate in the variety of events at the school), Field Trip Coordinator, Class Parent, Holiday Faire Class Contact, Annual Gala Class Contact.
Upcoming Lyre Choir Performance - 40 Lyres!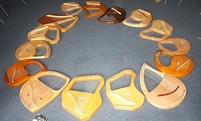 The Lyre Association of North America would like to welcome the school community to two concerts during its 30th Anniversary Lyre Conference, to be held at the Emerson Waldorf School.
The concerts are on Saturday, July 20th at 7:30 pm and on Tuesday, July 23rd at 7:15 pm. Both events will be held in the Brown Wing. A full program of music is planned for both evenings. The concerts are free and open to the public. This is an opportunity to see and hear a large lyre choir of 40 or more lyre players – the first event of its kind in North Carolina. This is an opportunity not to be missed!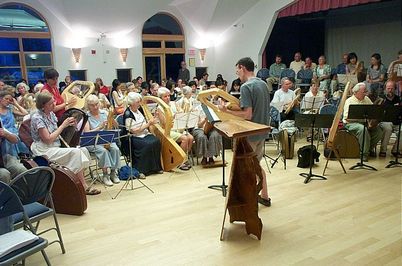 Moment of Pause...

---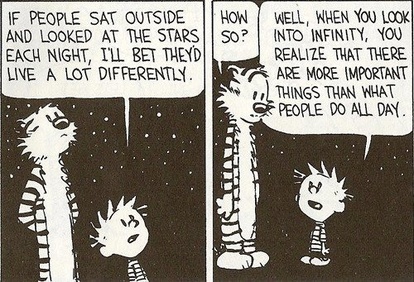 ---
Events
We are so excited to announce our Youth Empowerment Summer Camp in Boone.
This beautiful pristine center in the Blue Ridge mountains is an incredible facility and a true haven. Accommodations are top notch. The teachers are dedicated to the empowerment of youth and volunteer their time to the International Association of Human Rights. This foundation works for youth and women as well as for relief efforts around the world. The international Center of Meditation and Well-Being will welcome the children in a week full of learning and fun. Leadership development, teamwork and joy of helping others are some of the themes covered in the camp.
http://www.youthempowermentseminar.org/
Services
Need a Summer Nanny or Childcare? Elon University student living in Carrboro is interested in work as a full or part-time nanny or babysitter this summer! Friendly, responsible, outgoing and great communicator with 4 years experience as a dance teacher and babysitter as well as former Carrboro -Chapel Hill camp counselor. Non-smoker; reliable transportation and impeccable driving record. Trilingual (English, French, Spanish) and skilled in the art of monster defense systems at bedtime!
Ashley M.(858) 335-5161 ameerbergen@elon.edu


Going out of town this summer and looking for someone to take care of your pets and home? Look no further than graduating senior Forrest Jackson. I have been pet and house-sitting for 7 years, and have taken care of more than 30 animals - from dogs and cats to chickens and parrots. I'd love to meet yours! Contact me at frreso@gmail.com, or (919)-614-1653


Fun! That's what summer is for. Explore! The wonders of the horse world. Learn! New skills of Horsemanship
. Children are naturals when it comes to horses. We nurture that natural ability at our camp with great experiences for them to remember the rest of their lives. Registration is still being accepted for Natural Horsemanship Camp at Oak Leaf Farm.
www.oakleaffarm.com
Three weeks of summer horse camp at Blue Skies of Mapleview now FULL.
Only weeks 4 (July 8-12) and 5 (July 15-19) have a few openings left.
I hope to fill the spots with Waldorf students (my favorites after being a Waldorf mom for 26 years). This holistic horse camp runs from 8:30-3:00 Mon-Friday and involves all aspects of horsemanship and riding every day including mounted games, bareback riding and trail ride. Beautiful art projects, horsey games and a dip in the pool round out the day. For boys and girls 7-17 years of age.
www.blueskiesmapleview.us
or call 919-933-1444 for a brochure from Deborah Pearson-Moyers.... or run up and ask the woodworking teacher, Mr. Moyers for a reference!
No More Toxic Cleaning in Your Waldorf Home! The Shaklee Get Clean Mini Kit
includes everything you need for a non-toxic, clean home or your child's classroom! With its incredible powerful formula, Basic H2 dominates grease, grime, and dirt 1,000 different ways. Super concentrated, it can be used indoors or out on any washable surface. Just two ounces of Basic H2 provides the same cleaning power of 728 bottles of the 26 ounce size of Windex original formula. No wonder you can save so much money by using Basic H2. Call or email EWS Grandma,
Joanne Estes, your Shaklee Consultant
for your non-toxic home consultation or host a Get Clean home party; greencafeonline@gmail.com or 919.929.4534.
EWS's resident artist/ hairdresser Nancy Ann Moore,
has moved her business to Flow, 587 Old Farrington Road Chapel Hill NC 27517
http://mapq.st/10Lx6m3
Book your own appointment on line at
www.vagaro.com/nancyannmoore
or call the salon at (919)918-7776 or Nancy's private cell (919)260-2495 Go with the Flow and support Nancy and let the good hair days begin!
FREE TO GOOD HOME
One pudgy, terribly cute, very energetic guinea pig. Included with "Nimble" are his cage and his playpen and plenty of food and bedding. If anyone would like to adopt him, it would be great, as we are whittling down our menagerie before our move to Atlanta. Please call 919-537-2071 or email Trisha Abbott at bodywork1@me.com.

Are you looking for a New or Slightly Used Car?
Great Deals for EWS Parents, Friends & Faculty. Call David Rabius, Proud EWS Parent at 919-408-9633 Johnson Lexus @ SouthPoint- 2013 New Lexus Line Up..Certified Pre-Owned Lexus and a wide range of slightly used cars to meet your budget.
(David Rabius)


DIVINEROSE FACIALS
Offering illuminating and renewing Dr. Hauschka facial treatments. Cori Roth, NC Licensed/Holistic Esthetician and Dr. Hauschka retailer. Please visit
Divinerose.com
for more info.
New Medical Practice
We are pleased to announce our practice "Integrative Medical" (
www.imevpc.com
) at Haven Medical Clinic on 121 S Estes Dr, Suite 205 D, Chapel Hill 27514. For appointments, you may contact us directly:
Rula Freiji 919-525-5626 General Pediatrics & Pediatric Infectious Disease Consults
Dani Mouawad 919-525-5625 General Pediatrics & Integrative Medicine.
– Rula and Dani Freiji-Mouawad
Realtors/Housing

Let The Home Team help you "Find Home"
Now conveniently located in Timberlyne Shopping Center, our locally-owned real estate company has been helping clients, including several EWS families, "find home" since 1990. For more information or to speak to one of our experienced agents call 919.967.6363 or visit
www.Home-Team.com
. Also, please stop by to check out our exclusive, interactive window display!

Buying a home? Selling a home? Investing in real estate?
HEAD, HEART and 20+ years of HANDS-ON EXPERIENCE giving caring advice and guidance to hundreds of happy home buyers and sellers – let me help you with all of your Real Estate needs!
Judy Weinstock, REALTOR, EWS Alumni parent. Joyfully donating to EWS with every sale. Phone 919.951.1800.
www.seejudy.com
.

Waldorf families are unique and special.
You need a realtor who is unique and special too. Lynn Hayes has been helping Waldorf families for over 25 years, offering caring and sensitive service while supporting Waldorf education in our community. For MLS searches, community information and lots more visit
www.lynnhayes.com
or call Lynn at 919.968.9989.
---
Advertising in the Emersonian

We accept small classified-type advertisements. Each submission to the Classifieds should be no more than 6 lines of text, which is approximately 60 words. Each submission costs $5.00. Payment for Community Bulletin Board Submissions should be made by Friday of the publication week. No charge for advertisements of free events or non-profit organizations. Submit ads to: emersonian@emersonwaldorf.org.

General Policy for the Bulletin
No political or religious advertisements. No competitive program advertisements. No outside fundraisers. The editors will decide the placement of advertisements. Submissions may be edited for content and length. The Emerson Waldorf School retains the right to choose not to print an advertisement.

Public announcements and services offered in the Emersonian or other circulars produced by Emerson Waldorf School are paid advertisements and do not necessarily reflect the views and opinions of Emerson Waldorf School or its employees.


---
E-Newsletter Design and Graphics

Emersonian Publishing Team:
Jamie Lamkin - Design and Layout
Raelee Peirce - Coordinator
Claire Viadro - Creative Content
Forrest Jackson, Kathleen Jackson, and Barbara Holloway - Editing
Kelley Wiley - Correspondence and Advertising