---
EWS Summer Camp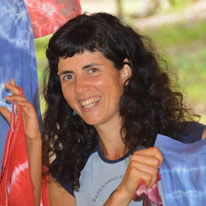 EWS Summer Camp registration is now OPEN and folks are already signing up! Please take a moment on this chilly day to visit the
EWS Website
and think about which camps your children would enjoy the most. We have a number of new offerings, as well as many well-loved programs that children count on each summer. EWS will participate in the Summer Camp Fair at University Mall on Saturday, February 8 from 10 am-2 pm. Please come out, check out the programs, and support our music groups who will be performing throughout the day.
"Together in Education" Program at Harris Teeter

For those of you who shop at Harris Teeter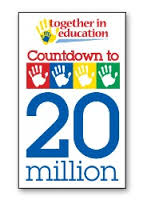 and have a VIC card please take a few minutes to
link up your VIC card
to Emerson Waldorf School so EWS can benefit from your shopping.
Right now Harris Teeter is having a $100,000 giveaway when you shop between January 22 and April 1. Read more about that
here
.

---
PO Health & Wellness Series This Saturday 10:30 am in the Brown Wing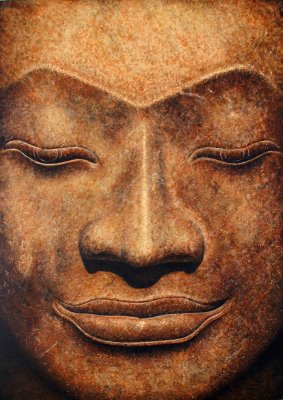 Six Healing Sounds:
Restful Sleep and Transmuting Emotions and Emotional Residues
After last month's sharing of the Inner Smile practice many of the participants expressed interest in learning the Six Healing Sounds. In this presentation, participants will experience the Six Healing Sounds practice.
The Six Healing Sounds is a simple and profound practice. Using six simple sounds and simple movements to accompany the sounds, the practice allows for the elimination of the somatic/cellular stresses accumulating as a result of our busy daily schedules and our frequently challenging daily interactions. The practice is designed to be done prior to retiring for the night. By eliminating dense and emotional residues, our journey to the realms of sleep occurs more quickly, our sleep becomes more deep and restful, and our dreams become more clear and illuminating.
I will also share how to use the sounds during the daytime to nip strong emotional reactions in the bud; to release strong emotional states that arise too quickly to be nipped in the bud; to settle anxiety; and to assist with digestion of (our often hurried) meals.
For those who attended the Inner Smile, I need to let you know there will be no fruit buffet during the Six Healing Sounds sharing. Being a practice designed for pre-slumber there is a caution on doing the practice with a busy digestive tract (and I'll explain during the sharing why this is so). We'll begin with the one sound that can be done post-meals. We'll then switch to a sharing of some of the unique Chinese Classical understandings as they relate to Medicine and Life. After breakfasts have settled, the other five sounds will be presented.
If you have a question or query you would like to see addressed during the presentation portion of the sharing, please e-mail or call me in advance (e-mail and phone appear at the end of this preview, and I am in the EWS Directory). I look forward to sharing this practice with you and thank you for your interest and participation.
For forty-plus years I have been constantly engaged in apprenticing, studying, practicing, and teaching Classical Chinese Medicine and Tao Self-Cultivations. I am degreed, Licensed, and National Board Certified in Acupuncture and practice near Hillsborough. I look forward to being of service to you, the EWS community, and the greater community.
Dennis DeJianne,
dennis@alumni.duke.edu
919-724-2922
PO Valentine Surprise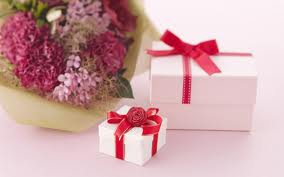 SHHH! The PO Hearts committee has a sweet Valentine surprise in store for the staff and faculty at EWS. We invite you and your children to create an expression of love (perhaps a simple valentine or a treat) to share with the grown-ups that take loving care of our children at school. Your creation will be shared among all the grown-ups and not for a specific teacher or staff member. Please bring all Valentine offerings in by pick up time on Thursday, February 13th. They can be quietly dropped off at the Lower School office. Questions? email Rhonda at
jasonrhonda@bellsouth.net
. Thank you!

---
College Acceptances - EWS Class of 2014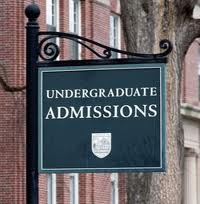 As of 1/31/2014
Brevard College (NC) + merit scholarships
Berry College (GA) + merit scholarship
Clark University (MA) + merit scholarship
Columbia College Chicago (IL)
Earlham College (IN) + merit scholarships
Eckerd College (FL)
Guilford College (NC) + merit scholarship (3 students)
Lynchburg College (VA)
Niagara University (NY) + merit scholarship
University of North Carolina at Asheville
Ursinus College (PA) + merit scholarship
University of Vermont + merit scholarship
Western Carolina University (NC) + Honors College + merit scholarship
CONGRATULATIONS to these seniors. Stay tuned for more acceptances, which will continue rolling in over the next few weeks.

---
Ultimate Gnomes Win Trophy!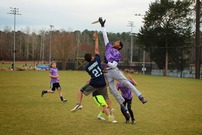 EWS Ultimate Gnomes faced nine teams on Saturday at the Triangle Youth Ultimate League Championship Tournament, and walked away with the 2nd place trophy, topped only by the Durham Academy White team. It was an exhilarating day, with back-to-back games against the toughest middle school teams in this area. Our small school managed to beat such big schools as Culbreth, Githens, and Phillips Middle Schools, thanks to the skills and teamwork of our players and our extraordinary coach, Alan Best. Please stop by the Lower School office to view the trophy! Our team: Daniel Berenfield, Leland Child-Lanning, Denis Armstrong-Carter, Carter Dinyari, Natty Graber, Sam Marchman, Logan Valleroy, Luci Martinez, Aiden O'Connell, Matthew O'Connell, Michael Saleeby, Chris Cole, Leif Rassmussen, and Kenny Mizobuchi. Go Gnomes!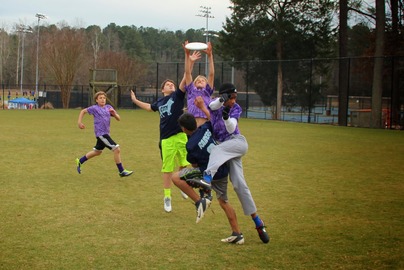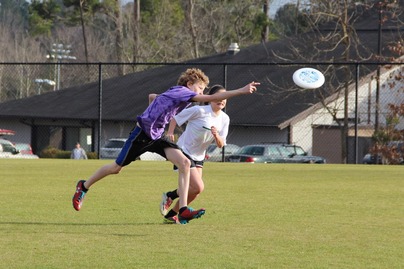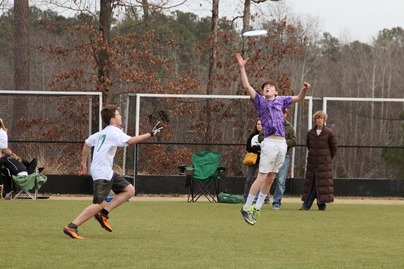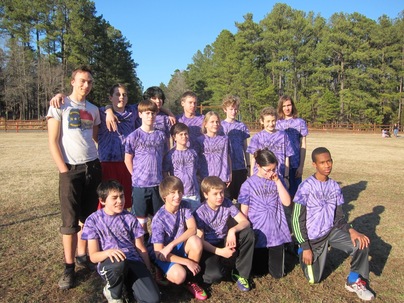 ---
The New Yorker "A Waldorf School in China"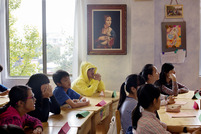 In this week's issue of the magazine, Ian Johnson writes about the spread of Waldorf education in China. He spent time with Harry Huang and his wife, Zhang Li, who started the Chengdu Waldorf School after becoming frustrated with the rigidity of the Chinese educational system. The school, which opened in southwestern China in the fall of 2004, now has more than three hundred students and a five-year waiting list; thanks in large part to Huang and Li, the Waldorf model is "quickly becoming one of the most influential countercultures" in China.
Read the full article here!
Be sure to click through the 13 pictures in Photo Gallery!
A Moment of Pause

Quote by Jeannie Fulbright

---

---
SERVICES AND ITEMS
Balance your Life with Ayurveda~ Health & Lifestyle Consultations and Restorative Bodywork.
The focus of this consultation gives you direction in creating optimal health by making simple alterations in daily eating and lifestyle habits which are specific to your unique constitution. Restorative Bodywork nourishes the nervous system as well as the body with Hot Stones, Warm Oil & Steam Therapy. A wonderful gift for loved ones, friends, colleagues, or yourself! Gift Certificates for special occasions or just giving thanks. Offered in my lovely home office just minutes from Emerson. For monthly specials & more details:
www.stoneandspa.com
or call Shoshanna at 919-309-9989.
Why not have an artist do your hair?
Nancy Moore has been an artist/hairdresser for over 20 years, and an EWS mom for 16. Now located at the beautiful FLOW Salon, 587 Old Farrington Road, Chapel Hill NC 27517 For appointment call or text (919)260-2495 ...or book yourself online at
www.nancyannmoore.com
. Let the good hair days begin!
With most of us on the go each morning sometimes there is no time for a sit-down breakfast
. For a fast food option that is actually healthy, try low-fat, low-glycemic Shaklee Meal Shakes - Great tasting, easy-to-mix drinks that provide 19 essential vitamins and minerals + a rich source of calcium and protein - the fundamental nutrients that growing kids and teens need to stay strong and healthy. A nonsoy protein choice. Questions? Call Joanne Estes (919)929-4534 or email me at
joanneestes@nc.rr.com
French Vanilla Shake
and
Bavarian Cocoa
.
Dr. Hauschka Facials/Retailer:
CORI ROTH/Licensed, Certified, Holistic Esthetician. Revive your body, mind, and senses with a nourishing and soothing Divinerose Facial. Offered in an unhurried and retreat-like setting. 15% off first-time client. Visit
www.divinerose.com
for more info.

REALTORS/HOUSING
Waldorf families are unique and special. You need a Realtor who is unique and special too. Lynn Hayes has been helping Waldorf families for over 25 years, offering caring and sensitive service while supporting Waldorf education in our community. For MLS searches, community information and lots more visit
www.lynnhayes.com
or call Lynn at 919-265-8600.
Buying a home? Selling a home? Investing in real estate? HEAD, HEART and 20+ years of HANDS-ON EXPERIENCE giving caring advice and guidance to hundreds of happy home buyers and sellers – let me help you with all of your Real Estate needs! Judy Weinstock, REALTOR, EWS Alumni parent. Joyfully donating to EWS with every sale. Phone 919.951.1800.
www.seejudy.com
.

Advertising Changes for the Emersonian
We accept small classified-type advertisements. Each submission to the Classifieds should be no more than 6 lines of text, which is approximately 60 words. The costs are as follows: $5.00/week; $10.00/month or $100.00/school year (10 months). Payment for Community Bulletin Board Submissions should be made by the Friday before the publication week (we publish every Wednesday school is in session.) No charge for advertisements of free events or non-profit organizations. Submit ads to:
emersonian@emersonwaldorf.org
.

General Policy for the Bulletin
No political or religious advertisements. No competitive program advertisements. No outside fundraisers. The editors will decide the placement of advertisements. Submissions may be edited for content and length. The Emerson Waldorf School retains the right to choose not to print an advertisement.
Public announcements and services offered in the Emersonian or other circulars produced by Emerson Waldorf School are paid advertisements and do not necessarily reflect the views and opinions of Emerson Waldorf School or its employees.
---
E-Newsletter Design and Graphics

Emersonian Publishing Team:
Kelley Wiley - Content, layout, correspondence, advertising
Raelee Peirce - Header design, layout
Barbara Holloway - Photo & creative content, editing
Kathleen Jackson - Editing