The Emersonian is a weekly e-Newsletter sent to the
Emerson Waldorf School community every Wednesday during the school year.
919.967.1858 | emersonwaldorf.org


---
8th Grade Projects Dazzle

---
Congratulations to our current 8th grade students. Your presentations and demonstrations were outstanding. The standing-room-only crowd was delighted. We will certainly need a bigger performance space next year!

Thank you to all who attended!


---
Re-Enrollment & New Applications Due Friday

---
Friday, February 8, 2013 Deadline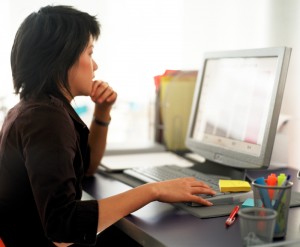 Please be sure to re-enroll your child and complete your Financial Aid application for your current student(s) & complete applications for new students by Friday, February 8, 2013.
Please note that your current class spot is reserved by your re-enrollment. We begin processing new applications this month, using re-enrollment numbers to determine how many spaces are open in each class.
---
February Birthdays

---
Happy Birthday Staff & Faculty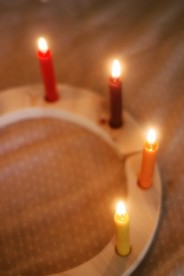 FEBRUARY
1st Therisa Pienaar
2nd Malina Stoychev
6th Ian Ostrowski
7th Priya Gopal
24th Kathleen Stone-Michael
---
Looking for a Good Book?

---
The On-Line Waldorf Library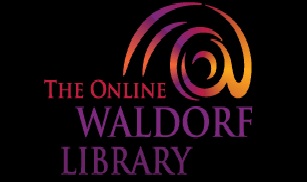 The site has been created to provide useful information for Waldorf teachers, parents, home schoolers, and anyone interested in Waldorf education. Their aim is to make visible all the available book resources on Waldorf education that are currently in print and where to purchase these. Also included are an ever increasing number of eBooks in pdf format that can be downloaded to your PC or electronic reading devices.
Articles from back issues of North American and International Waldorf educational journals are all available in pdf format and can also be downloaded to your PC or electronic reading devices.
Click Here for the Library Website
EWS has a parent library as well! View our selection in the Main Office and
search for books at our website here
.
---
Parenting Workshop

---
Substance Use: What to Know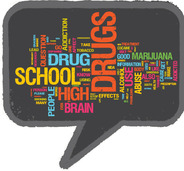 Information, warning signs, and tools to support effective parenting around this issue.
Linda Hammock, a Licensed Professional Counselor and Clinical Addictions Specialist, has worked with this topic for 25 years and is now in private practice locally with HRC Behavioral Health and Psychiatry, PA. She has particular expertise in supporting adolescents and their parents.
Date: February 27 from 7-8:30pm in the Brown Wing
While this topic may be most applicable to parents of teens and pre-teens, all school families are welcome to attend.
This talk is sponsored by the PO.
Contact Lauren Nyland at lnyland@emersonwaldorf.org for more information.
---
WANTED: Emersonian Volunteer

---
Interested in volunteering for EWS? We are currently seeking a volunteer who would be willing and able to put submitted content into the newsletter template for the weekly online Emersonian. Training provided. Computer experience necessary. Weekly commitment between Thursday-Tuesday, between 2-5 hours per week. Work in the office or from home.

Contact admissions@emersonwaldorf.org for more information.


---
Love: Discipline's Other Name

---
EWS & Triangle Home Nurseries Present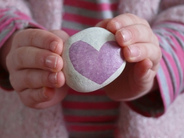 Love: Discipline's Other Name
, an Early Childhood Conference with keynote speaker Sharifa Oppenheimer.
You won't want to miss this dynamic conference for parents and educators scheduled for Friday, March 1 and Saturday, March 2, 2013 with Waldorf-trained teacher Sharifa Oppenheimer, author of
Heaven on Earth
.
Although our culture and the nature of the family may be changing, the atmosphere in the home continues to create the foundation of a child's life. In Heaven on Earth, parent and educator Sharifa Oppenheimer reveals how to make the home environment warm, lively, loving, and consistent with your highest ideals.
At the March conference, learn more about Oppenheimer's theoretical understanding of child development, along with practical ideas, resources, and tips that can transform family life. Participants will learn how to establish the life rhythms that lay the foundation for all learning. Discover how art, storytelling, and the festival celebrations assist you in creating a "family culture" based on the guiding principle of love. Such a culture supports children and allows the free development of each unique soul.
Registration is now open and there are only 100 seats! This will be an inspiring weekend for all who attend.
Register and Learn More
---
EWS Hosts AWSNA Conference

---
Explore the Essential Skills that Will Help Children Meet Tomorrow's World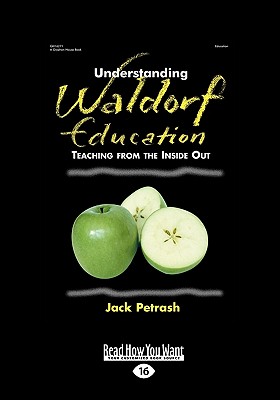 Emerson Waldorf will host this year's Southeast AWSNA conference, March 8-9, 2013.
Teachers will leave the conference with new ideas and inspirations, parents will gain a deeper understanding of what happens in Waldorf schools and why, and administrative staff will have the chance to see a broader context for Waldorf education and to connect with other professionals in the field of Waldorf administration.
Keynote speaker Jack Petrash is a class teacher at the Washington Waldorf School with over thirty years of experience in the classroom. He is the founder and director of the Nova Institute, an organization that helps promote Waldorf education to the wider world. He is also the award-winning author of books on parenting and Waldorf education.
---
Camp Fair Performances

---
Three EWS music ensembles will perform at University Mall this Saturday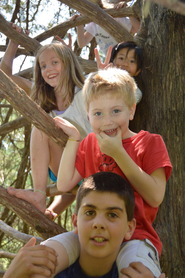 ...and EWS Summer Camps will be featured at the 20th Annual Day Camp Fair, Saturday, February 9th at University Mall, 201 S. Estes Drive, Chapel Hill. The Fair, which is free and open to the public, runs from 10 am – 2 pm.
Our student musicians will perform during the Fair at the following times:
10:00AM Bucket Brothers
10:30AM EWS Jazz Band
12:00PM EWS Rock Band
Click Here for registration and details about EWS Childhood Magic Camp for 4-6 year-olds and theme camps for 6-12 year-olds offered at EWS this year. Campers 13 and older are eligible for our Counselor-in-Training program.


---
Welcome New Families!

---
Please help our new families feel at home! Help integrate new students into the fabric of your class culture by including them in play dates, birthday parties, and class gatherings. The following students arrived at EWS between November 2012 and February 2013.

Nursery
Sawyer Smith
Parents are Adriana & Trevor Smith
919-241-4458
paleot@gmail.com

Lily Trueblood
Parents are Stephanie & Benjamin Trueblood
919-619-5189
benjamintrueblood@gmail.com

Kindergarten
Aidan Foxworth
Parents are Heart & Jason Foxworth
910-264-3940
hfoxworth80@aol.com

1st Grade
Tea Bowers
Parents are Cheri & Robert Bowers
919-732-5132
whittedbowersfarm@mac.com

Ella Craddock
Parent is Rebecca Rogers
919-451-6861
rebeccaincarrboro@gmail.com

2nd Grade
Josiah Moore
Parent is Teala Spitzbarth
919-619-2132
tspitzbarth@yahoo.com

7th Grade
Daniela Merckel
Parents are Thomas Hillers & Susanne Blaesi
919-791-7242
t.hillers@gmx.de

8th Grade
Alex Merckel
Parents are Thomas Hillers & Susanne Blaesi
919-791-7242
t.hillers@gmx.de

9th Grade
Cody Loomis
Parents are Mary & Marty Raynor
919-208-8113
mary.raynor@duke.edu



---
Gluten-Free, Dairy-Free, or Wheat-Free Burritos Now Available!

---
More Burrito Options on Mondays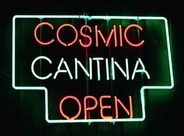 Gluten-free and dairy-free burritos may now be ordered. Corn tortillas are available as an alternative to wheat. Orders can be prorated.
Please contact Rhonda Lanning at jasonrhonda@bellsouth.net for more information or to place an order. The class of 2014 appreciates your support!
---
High School Trip

---
Playmakers: A Raisin in the Sun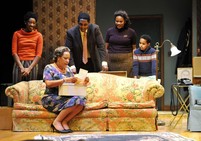 The whole High School, as well as Grade 8, will have a field trip on Thursday, February 7 to see the Playmakers production of Lorraine Hansberry's "A Raisin in the Sun." Students and teachers will leave EWS at 9:30am and will return to school in time for the last class period of the day.
About "A Raisin in the Sun," from Playmakers:
This play wrestles with the difficult subjects of race and racism through the experiences of an African American family, the Youngers, in 1959 Chicago. Debuting in 1959, it was the first play written by a black woman to be produced on Broadway. The New York Times proclaimed that it "changed American theater forever."
Students should bring a snack and a bag lunch.
Field trip forms have been sent home and must be completed, signed, and returned by Thursday morning. We will be transporting students with a combination of buses and teacher vehicles.
Please contact the High School if you have any questions about this field trip.
Thanks,
Jessie Rabius


---
Events & Classes

---
Practical tips for real communication with your teen
Please join our monthly meeting on Monday, February 11 to discuss, learn, and practice clear, kind, and effective communication with your adolescent child.

Our parent learning and discussion group meets on the second Monday of every month in the Woodland Cottage at 7 pm. Please join us as we learn from one another, review current literature, and keep our sense of humor intact during these times of growth and change for our children and ourselves. For more information, please contact Lauren Nyland at lnyland@emersonwaldorf.org, or Leigh Sparacino at annefairleigh@gmail.com. We hope to see you there!


HORSES, HORSES, and more HORSES. Late February afterschool horsemanship lessons and Women's Intuitive Riding groups for moms are now forming for daytimes and Saturdays. Renew your love for these "Dolphins of the Land" or begin a new relationship formed on partnership and trust. Blue Skies of Mapleview LLC is "Where horse sense is stable thinking" since 1996. Also currently accepting applications for summer 2013 Horse Camp. Please go to www.blueskiesmapleview.us or call Deborah Pearson-Moyers 919-933-1444 for more information


---
Services
---
Maple Spring Gardens is accepting CSA registrations
for our 2013 season. Members will receive weekly boxes of fresh produce delivered to convenient locations in Durham, Hillsborough, Chapel Hill and Carrboro. Boxes contain a wide variety of seasonal fruits and vegetables ranging from Arugula to Zucchini, with strawberries, blueberries and lots of tomatoes. We have been providing fresh produce to the local community for over 30 years. As EWS grandparents, we are committed to growing food that is delicious, nutritious and safe for kids. Info at www.maplespringgardens.com On Facebook at http://www.facebook.com/pages/Maple-Spring-Gardens-LLC/512258068819416
Nick's Plumbing and More:
Nick Schneider continues to solve problems with plumbing, water filtration, heating, general maintenance, carpentry, winterizing equipment, pools, and general mechanical issues. Nick has been a Waldorf dad of two for 14 years and a plumber for twice that. He is the favorite "go-to problem solver" for the Pearson-Moyers family. Call Nick's Plumbing and More at 336-684-7407. Reasonable rates.

Looking for a new or used Waldorf related item
... toy, musical instrument, book? Visit The Waldorf Exchange at www.thewaldorfexchange.com.
Are you living with questions about your life, your relationships, your parenting, your future?
Lynn Jericho offers compassionate listening and creative guidance – Waldorf wisdom for adult needs and challenges. Call Lynn (919-240-4094) or learn more www.imagineself.com/about-Lynn/
Weight-Loss Turnaround Party
Whether you are looking to lose 5# or 50, having buddies on your weight-loss journey keeps you motivated to succeed. Consider the Shaklee 180 community your personal cheerleaders and your fast track to wellness. The first step? Attend a Turnaround Party Thursday evenings 7:30 to 8:30 pm. It's not just a social event, it's an invitation to change your life for the better. Go to
http://www.joanneestes.myshaklee180.com
for RSVP and location. Joanne Estes is on her own Turnaround and is the proud grandmother of 4 EWS students.
Are you looking for a New or Slightly Used Car?
Great Deals for EWS Parents, Friends & Faculty. Call David Rabius, Proud EWS Parent at 919-408-9633 Johnson Lexus @ SouthPoint- 2013 New Lexus Line Up..Certified Pre-Owned Lexus and a wide range of slightly used cars to meet your budget.
(David Rabius)

Create a space that aligns with your dreams!
EWS First Grade teacher, Shannon Dawn O'Connor happily uses her "super-power" to organize, lazure, simplify or re-create your home or office so that your environment supports what really matters to you. Shannon received a BFA from Parsons School of Design and studied the Environment and Its Effects on Psychology through Lesley College and has been happily beautifying the world ever since. For free estimates, work samples, or references contact Shannon Dawn @ 919.259.5252 and watch your world transform as it grows brighter and clearer around you!
"She's got the midas-touch" - Tyler G.
"Everything she lays her hands on turns golden"- Charlotte S.
"Shannon purely sparkles, and your home will too" - Megan W.

DIVINEROSE FACIALS
Offering illuminating and renewing Dr. Hauschka facial treatments. Cori Roth, NC Licensed/Holistic Esthetician and Dr. Hauschka retailer. Please visit Divinerose.com for more info.

New Medical Practice
We are pleased to announce our practice "Integrative Medical" at Haven Medical Clinic on 121 S Estes Dr, Suite 205 D, Chapel Hill 27514. For appointments, you may contact us directly:
Rula Freiji 919-525-5626 General Pediatrics & Pediatric Infectious Disease Consults
Dani Mouawad 919-525-5625 General Pediatrics & Integrative Medicine.
– Rula and Dani Freiji-Mouawad
---
Realtors/Housing

---
House Available.
You might pass it every day on your way to EWS on Merrittmill Road. The owners are selling and/or renting. Ever dream of being less than a minute from EWS? Now is your opportunity!
Click Here to Learn More
Let The Home Team help you "Find Home" Now conveniently located in Timberlyne Shopping Center, our locally-owned real estate company has been helping clients, including several EWS families, "find home" since 1990. For more information or to speak to one of our experienced agents call 919.967.6363 or visit www.Home-Team.com. Also, please stop by to check out our exclusive, interactive window display!

Buying a home? Selling a home? Investing in real estate?
HEAD, HEART and 20+ years of HANDS-ON EXPERIENCE giving caring advice and guidance to hundreds of happy home buyers and sellers – let me help you with all of your Real Estate needs!
Judy Weinstock, REALTOR, EWS Alumni parent. Joyfully donating to EWS with every sale. Phone 919-951-1800. www.seejudy.com.

Waldorf families are unique and special.
You need a realtor who is unique and special too. Lynn Hayes has been helping Waldorf families for over 25 years, offering caring and sensitive service while supporting Waldorf education in our community. For MLS searches, community information and lots more visit www.lynnhayes.com or call Lynn at 919-968-9989.


---
This Week

---
Wednesday, 2/6

Eurythmy for Parents and Friends 8:30 - 10:00am

MS Basketball BOYS vs Hopewell Academy at Bond Park 4:00pm

Ultimate Frisbee vs Durham School of the Arts at HOME 4:30pm


HS Basketball at Woods Girls 6:00pm Boys 7:30pm


Thursday, 2/7

4th Grade Class Play 2pm

8th Grade Field Trip to Playmakers 9:30am-2:00pm

6th Grade Parent Evening 6:00pm - 8:30pm
Friday, 2/8
4th Grade Class Play 2pm

Re-Enrollment and Application Deadline for 2013-2014

First Round CCAL HS BBALL Tournament: time, opponent, and venue TBD

MS Basketball @ Durham Academy - Girls 4:00pm Boys 5:15pm

Tea With Steve 8:30-9:30am


Monday, 2/11

MS Basketball @ Gorman for annual tournament - Girls 4:00pm Boys 5:00pm

10th Grade Parent Evening 7:00-8:30pm

12th Grade Parent Evening 7:00-8:30 pm

Teen Discussion Group in the Woodland Cottage 7:00-8:30 pm

Tuesday, 2/12

MS Basketball @ Gorman for annual tournament - Girls 4:00pm Boys 5:00pm

Quarter Finals of CCAL HS BBALL Tournament at Woods Charter Time TBD

Walk Through the Grades Campus Tour 8:30-10:30am

2nd Grade Parent Evening 7:00-8:30pm

---
School Staff

---
919.967.1858

Steve Bennett x 11
Director of Administration

Mary Deutsch x 12
Finance Director

Barbara Holloway
Marketing Director

Ian Ostrowski x29
Facilities Manager

Raelee Peirce x14
Admissions Director

Therisa Pienaar x20
High School Coordinator

Kelley Wiley x13
Communications Director


---
School Hours

---
N/K 8:30am-12:30pm
1st-5th 8:30am-3:15pm
6th-8th 8:15am-3:15pm
HS 8:10am-3:15pm

Aftercare N/K until 3pm
Aftercare 1st + until 6pm

Office Hours 8am-4pm


---