---


SAVE THE DATE!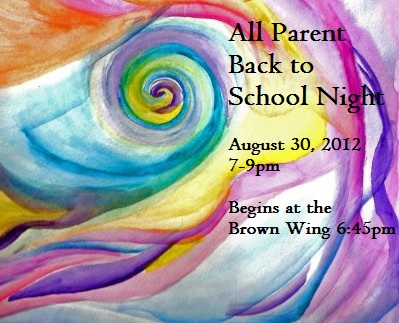 Parents, be sure to mark your calendars for our
1st Annual Back-to-School Night
scheduled for August 30, 2012 from 7-9pm beginning at the High School courtyard. This is a very special evening for all of our parents from Nursery to High School and we expect that each family will be represented.

Evening Highlights...
6:45-7:00 Lemonade Social in the HS courtyard
(schmooze with staff, faculty, and parents)
7:00-7:45 Staff and Faculty Welcome Program
(from the Brown Wing steps)
7:45-8:10 Refreshments and Interest Tables in the Brown Wing
8:10-9:00 Classroom Open House
( Visit all of your children's classrooms and don't forget to pick up your free gift bag in your youngest child's classroom -you won't want to miss this!!)
Parking Suggestion:
It might be easiest to park in the parking lot closest to your youngest child's parking lot and visit that classroom last.
---
Waldorf Schools Win Green Planet Award!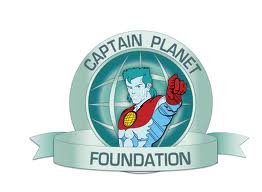 Waldorf educators know…
by cultivating a personal relationship with the Earth and her resources,
young people can develop a genuine ecological consciousness.
Each year, The Captain Planet Foundation selects and honors several outstanding, real live environmental super heroes.
This year Captain Planet's Board of Directors chose to present four awards,
honoring those who have demonstrated extraordinary environmental stewardship, helping to protect and preserve the natural balance and beauty of our land and actively put forth a significant effort in making the world a better place.
In addition to honoring Jimmy Carter, Sir Richard Branson, and the EPA,
Captain Planet has chosen Waldorf Schools throughout North America!
Visit the Article
---
Eurythmy for Parents and Friends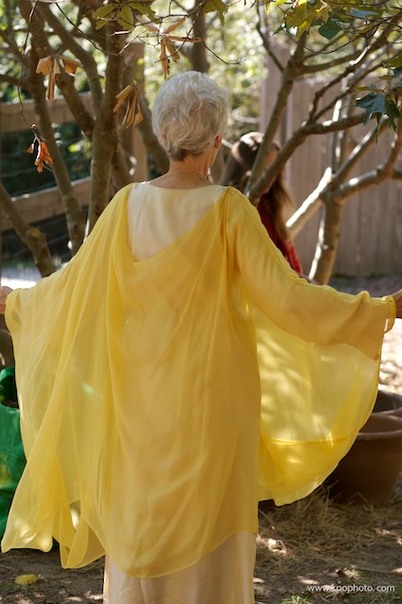 Eurythmy classes will start up again Wednesday, September 12.
We hope we will be joined by many new parents. No prior experience is necessary.
Classes are from 8:30 am - 10:00 am Wednesdays. Come and enjoy!
"Movement in Tune with the
Rhythms of Life"
Dates:
Sept. 12, 19, 26,
Oct. 10, 24, 31,
Nov. 7, 14, 28,
Dec. 5, 12.
Cost: $110 (can be paid in installments and benefits the Eurythmy program for Students at EWS).
For more information call Eve Olive at 919-489-2564.
---
The Poets Among Us...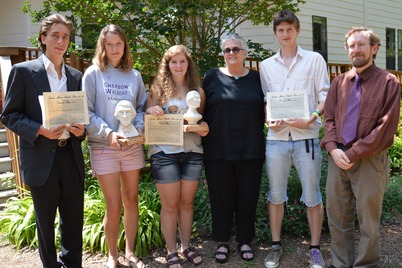 This article by Angelo Sphere will appear in the
News & Observer
at the end of this month!
(Chapel Hill, NC)– Emerson Waldorf School (EWS) announced that two
students, Emily Jolly and Eva Lie-Nielsen, were named as first place winners in Emerson Waldorf School's prizes for excellence in prose and poetry. The contests were judged by local authors Michael Chitwood, Anna Jean Mayhew, and Lynn York.
10th grader Jolly
was the winner of the Lydia Maria Child Short Story Prize with her entry "The Witches of Endon", a story set in 17th century New England, which York called "an excellent start for a young adult novel." Jolly was inspired to use this setting after watching a production of Arthur Miller's "The Crucible". This marked the first time Jolly had entered her work in a literary contest.
9th grader Lie-Nielsen
won the Emerson Poetry Prize with her entry, "To Fall In Love", which Chitwood praised for its fresh imagery. Lie-Nielsen, who was introduced to poetry by hearing Wordsworth's "Daffodils", has written poetry since 2nd grade and won third place in last year's poetry contest.
The Emerson Poetry Prize is named for Ralph Waldo Emerson, the 19th century American poet and founder of transcendentalist philosophy. Lydia Maria Child was a contemporary and friend of Emerson who helped shape the American short story and was an early abolitionist. Her best remembered work of fiction is the novella Philothea.
Contest organizers are looking to partner with other Triangle independent schools to enlarge participation in the contests. Both contests were open to 6th through 12th grade students. Finalists in the contests were Mariah Dahill-Moore, Emma Hulbert, Forrest Jackson, and Aaron Lindeke-Myers.
---
Jazz Band Practice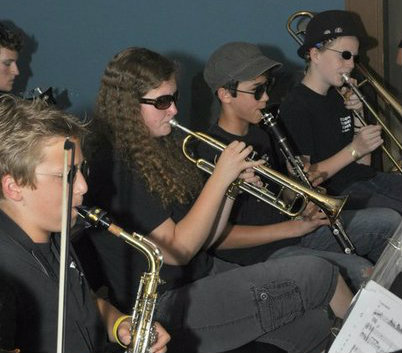 The jazz bands will again meet on Thursday afternoons this year starting September 6th.
The middle school band (grades 6-8) will rehearse at 3:30 and the high school band (grades 9-12) at 4:30. Both bands will perform for a number of events throughout the year, beginning with the Carrboro Music Festival on September 30. Rehearsals begin September 6th.
Meet the director, Dr. Erich Leith, at Parent Night on Aug 30. The band is open to a variety of instruments.
---
Whole Lotta Marketing Going On!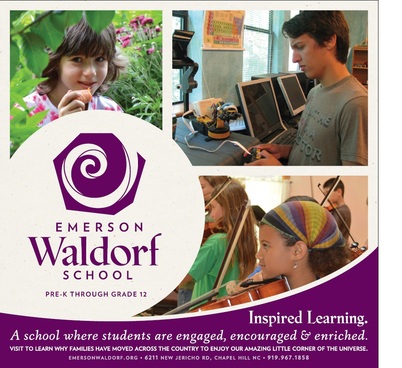 The Marketing team is thrilled to announce that we've got a new logo, a new front sign, website comps, which we'll unveil at Parent Night on Aug 30, new school t-shirts for every student, articles that are cued up for publishing in local papers, and a new core ad that will make its debut in the Independent's
Annual Manual
!
Website
We expect our new website to launch in October. The Splinter Group is currently busy building out the site, which we'll fill with new content as soon we possibly can.
Articles This Month
News & Observer
featuring Angelo Sphere's article on Poetry Awards soon.
Chapel Hill Herald
considering Kaylen Alexis' article on Guatemala Project for publication.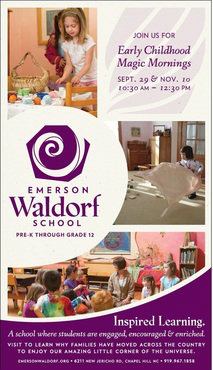 Ads This Month
Independent's

Annual Manual
Carolina Parent's

Back-to-School Issue



Carolina Parent's

September Issue
We're on a roll, y'all! Look out!
PS Do you like marketing and outreach? We would love to find some enthusiastic visionaries who can assist with outreach efforts. To be added to a volunteer list, email bholloway@emersonwaldorf.org

Barbara HollowayMarketing Director
---

An Experience In Guatemala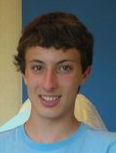 It started as a seed. An unlikely, improbable idea. A little recipe cooked up by our Spanish teacher, laced with hope, sprinkled with wonder but garnished with doubt. It instigated the same reaction one might have when informed that "the tiny seed in the palm of your hand will be a tree as tall as you in a few years".
"Really?" you might say in a manner that can only be described as dubious. "That seems…unlikely."
It's amazing what can happen in a few months.
Hi, my name is Kaylen Alexis and I am a rising 10th grader at the Emerson Waldorf School (EWS) in Chapel Hill. EWS is the only school I've ever attended. I have never wanted to leave my school for I have thrived on its unique education, small classroom environment and the tight community for which Waldorf schools are famous. After 12 years at EWS, I have a lot of reasons to thank the school.
Now I have another.
This summer, eight EWS students (me included) and two EWS teachers (acting as chaperones) went to Guatemala for 11 fun, exotic, and memorable days. This was not a school-sponsored trip. Each student who went had to raise money to go towards a $500 donation that was required by the program with which we were working. This program, called
Houses to Homes
, was the principal reason we went to Guatemala in the first place. It was founded by a man named Joe Collins, a New Jersey native whom we actually met in Guatemala. The program works to construct small houses in impoverished Guatemalan villages outside of Antigua. "Gringos", as we Americans and Canadians are affectionately called, team up with Guatemalan workers to build the houses. The 10 of us split into two groups of five and worked together with a few experienced Guatemalan workers to do our part.
Our goals were:
1) To build a house.
2) In five days.
That's right, from Monday to Friday, 8:30 am to 4:00 pm, we formed two teams and worked side by side in a poor Guatemalan village to build one room houses for two native families. Of course, a very small percentage (about 0%) of our group knew how to build a house. That's why we had the two Guatemalan workers leading the construction process. These guys were the essence of endurance. They were small and at first glance didn't appear quite strong, but boy were our first glances misleading. The workers could pull, push, lift and carry heavier stuff than two of us "Gringos" combined. Without them…well, let's just be glad we had them.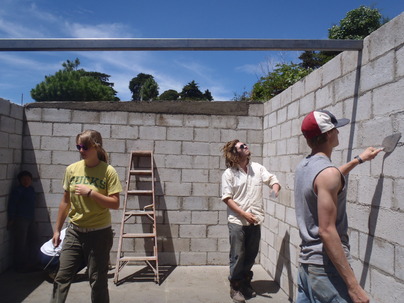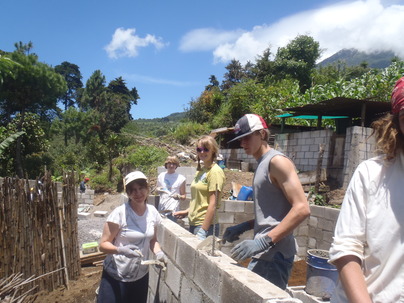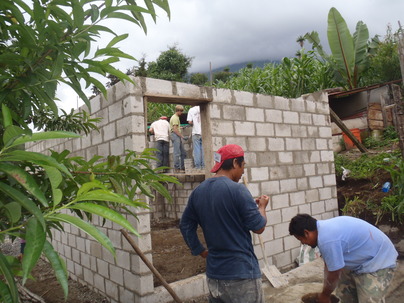 As I stated earlier, we built the houses from Monday to Friday. However, we arrived the Friday before we started working and left 11 days later. Our construction week was sandwiched by two weekends. The first weekend acted as an orientation – we walked around Antigua, got comfortable in our hotel, ate local food (in fact, the first thing we did after we arrived at our hotel was eat), and enjoyed the weather and picturesque landscape. Antigua is surrounded by soaring mountains, which makes for stunning scenery and a great postcard industry! We climbed a volcano a few days after we arrived and roasted marshmallows in the steam emitting from the mountain.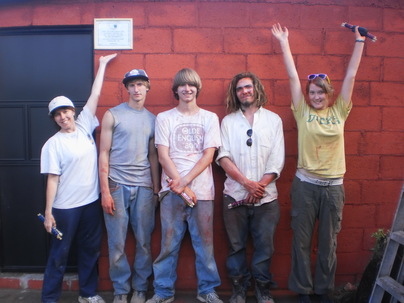 During our construction week, we stayed with host families – an interesting experience seeing that we couldn't speak English with them. It was an excellent time for us to practicamos Español, which made for some fun and embarrassing moments that I won't detail here. Staying with the families proved to be one of my highlights – I really enjoyed the food they cooked (another one of my highlights), as well as communicating in a language other than English. Now that was something I didn't expect to like.
The day after we finished building the houses, we left Antigua and our host families for Lago Atitlan, a vast, gorgeous lake nestled between blue and green mountains. We stayed in a lakeside resort that many of us described as Paradise as we approached it for the first time. Our time by the lake was a good way to bring the trip to a close. It was the most relaxing part of our vacation – most of our time was spent engaging in various acts of lounging, because most of us were tired and worn out from our travel and hard work. Some of us needed time to recover from various discomforts which were usually concentrated around the bowels. We had been warned by websites, guidebooks and friends that the food and water in Guatemala contained bugs that would not agree with our "Gringo" stomachs.
Well, we proved them right.
But apart from the sickness, our trip ran smoothly and according to plan, something that should never be taken for granted. The trip was totally worth it, and I would encourage others to consider a vacation to Antigua, Guatemala, especially one involving
Houses to Homes
. It's not something you want to miss.
---

Welcome Back to Fall Farming!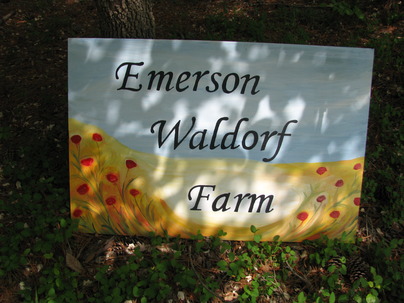 There will be a regular volunteer day at the Farm every Tuesday from 8:30 to 10:30. Come help with the weeding and take home some veggies and flowers.
The fall Farmer's Market will be opening on Tuesday, September 11 at drop-off and pick-up by the Lower School parking lot. Come support our Farm program and get healthy fresh veggies and flowers at the same time!
Interested in seeing pictures and regular news about what's up at the Farm? Check out
emersonfarm.blogspot.com
. You can even sign up for weekly email updates so you don't have to remember to check every week.
See you in the garden!
Mary Beth Mueller
Farm Coordinator
---

New High School Faculty
We are pleased to announce several new hires in our High School. While Strouse Campbell has been with us for the past couple of years teaching Block classes, we welcome him as full-fledged faculty. Strouse will be teaching Earth & Life Sciences, as well as Math. We also welcome Maria Jose Fitzgerald, who will teach High School Spanish, as well as Middle School Math. Maria was with us a couple of years ago – we are so happy to have her back! And Terry Griffin is joining our community for the first time. Make sure to extend a warm welcome to these amazing folks!

Strouse Campbell: Earth & Life Sciences and Math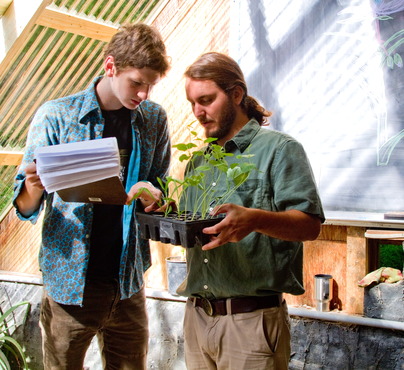 Strouse Campbell teaches Earth & Llife sciences, subjects that have captivated his interest since his youth in the bayous of Gulf Breeze, FL. After completing the International Baccalaureate high school program, he received his B.S. in the Environmental Sciences and a Certificate in Documentary Studies from Duke University in 2007. Since then, he has worked with many students of all ages in various areas of academic inquiry. He resides in Durham along the Eno River, tending to his flock and forest.
This year, he will teach Zoology, Botany, Climatology, Dynamic Earth, and Calculus in the High School.
---
Maria Fitzgerald: Spanish & 6-8th Gr Math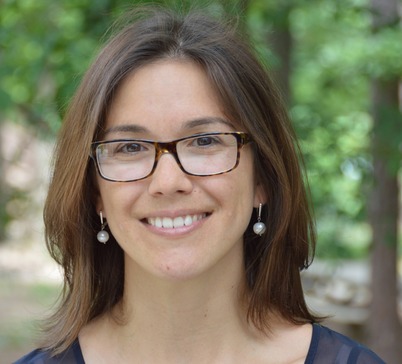 Maria was born and raised in Tegucigalpa, Honduras. The oldest of six, she was the first to move to the United States in 1997 to attend the University of Georgia in Athens, where she studied Ecology. She quickly realized her passion was teaching and pursued further studies in education at Duke University, where she earned her Master's degree. Since studying at UGA and Duke, Maria has taught and tutored Middle School Mathematics and Science in both a public and private school setting for seven years. Before moving to North Carolina in 2009, Maria taught in New York City and Miami, Florida. In search of a slower pace of life (and more space!), Maria and her husband left the big city and moved to the Triangle. Before joining the Emerson Waldorf School, Maria worked on several national education research projects at a small research firm in Chapel Hill, and she began her Waldorf foundation studies. She is thrilled to be back in the classroom and looks forward to continuing her studies in Waldorf Education. Maria's eldest daughter will also be starting her journey at EWS this fall! Maria lives in Durham with her husband, two beautiful daughters, and two amazing dogs.
---
Terry Griffin: US History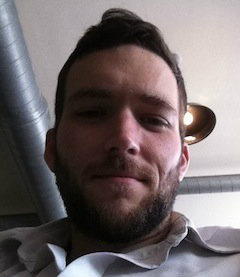 Terry Griffin teaches U.S. History to all the grades at Emerson Waldorf High School. His interest – really, his responsibility – in understanding the foundations of U.S. society grew throughout his childhood and adolescence. After leaving his hometown of Pensacola, Florida, during a crucial coming-of-age during the early years of the Iraq War, Terry graduated with high honors in studies in political theory, philosophy, sociology, pre-law, and history from the University of Florida. His studies have channeled his experiences, since then, as a get-out-the-vote and environmental clean-up organizer, volunteer civil rights paralegal, work-place philosopher, and daily-life wonderer. He lives near downtown Durham, plucks old-time guitar with fiddlers and banjoists, and enjoys carpentry, car mechanics, cooking, and gardening.
---

Middle School Clothing Swap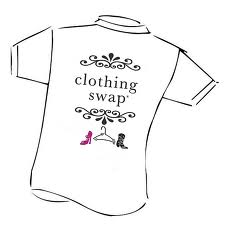 Who need's Plato's Closet, Forever 21, Urban, American Eagle, Abercrombie? Rather than spending hours and dollars at Southpoint, how 'bout you dive into those overfilled drawers and closets, throw everything you no longer need into a big bag, and join the free-for-all in the Eurythmy Room on Tuesday, August 28, 3:15-3:45?
High Schoolers are welcome to crash the party – just make sure you bring your hand-me-downs!
---

Early Childhood Program Provides Solid Educational Foundation for the Grades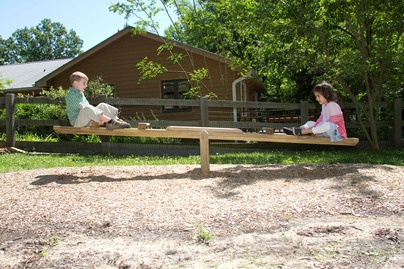 The following three statements can sum up the Waldorf approach to early childhood education:
1. Adult Activities
Imitation of adult role models, who are engaged in wholesome activities and work, develops gross and fine motor skills and provides a sound basis for confidence in self and trust in the world.
2. Activities in Nature
A sense of wonder is cultivated through activities in nature. Celebration of seasonal festivals fosters enthusiasm for learning and life-long moral strength.
3. Imagination and Drama
Imagination in play, dramatization, and artistic work provide the first step of a cognitive process that is furthered through the academic work of the Elementary School. Much genius originally springs from the fantasy and imagination of individuals, whose creative thinking enables them to visualize how things are as well as how they might be.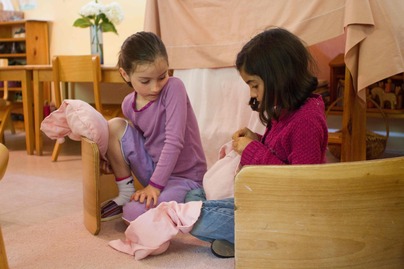 While the Waldorf Nursery-Kindergarten curriculum does not emphasize cognitive learning, it does prepare children for Elementary School in many important ways:
Foundation for Language Arts
Broad fundamental work in listening and speaking skills, including singing, proper pronunciation, rhymes that form the later basis of word families, poems, listening to and comprehending stories, which also provide vocabulary enrichment.
Foundation for Mathematics
Broad work in developing gross motor skills, graceful movement, balance, coordination, and dexterity in fingers and limbs; Imaginative play with simple objects provides the basis for abstract manipulation of symbols in school.
Artistic Training
Beeswax modeling, watercolor painting, music, singing, Eurythmy, and simple dramatizations.
Social Skills
Learning to live, work, and play in a group, sharing and taking turns, and practicing common courtesy and politeness.
Work Habits
Learning to complete tasks, helping to clean up after themselves, and working within the gentle structure provided by the daily rhythms of similar activities.
---

2012 High School Co-ed Soccer Schedule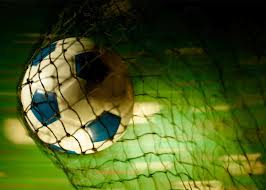 Wednesday, Sept 5, Triangle Collaborative, Scrimmage, Home 4:00

Wednesday, Sept. 12, Southern Wake*, Home 4:00
Friday, Sept. 14, Hopewell Academy, Home 4:00
Wednesday Sept. 19, Woods Charter, Home 4:00
Friday, Sept. 21, Clover Garden*, Away 4:00
Monday, Sept 24, Hopewell Academy*, Home 4:00
Wednesday, Sept.26, Camelot Academy*, Away 4:00
Friday, Oct. 5, Kestrel Heights*, Away 4:00
Monday, Oct. 8, Fletcher Academy*, Home 4:00
CCAL Tournament
Thursday, Friday, and Saturday Oct 25.26.27. HOME
*game counts towards league standings
---
New Coach for Cross Country!

I am pleased to announce Paul Riley will be our new Cross Country coach! He was a graduate of our first EWS High School graduating class of 2006. He ran cross country all through Middle School and High School. He is currently running a 6 minute mile, but his goal is to get down to the 5:25 mile he was able to run in High School. He coached our EWS High School boys basketball team in 2007-2008. He is a college graduate of Appalachian State University. Please welcome him.
Practices for Middle School will run from 3:15-5:00 Mon. Wed. and Fri. Practices for High School Cross Country will run from 3:15-5:00 Mon. Tues. Wed. and Fri.
Today, Aug 22, will be the first practice for Middle School, and next Monday will be the first practice for High School.
Please pick up your student by 5:00. If they have not left by 5:05 we will place them in aftercare. If by 5:15 you have not picked up your student in aftercare, they will be charged the aftercare fee.
Mary KirchoffEmerson Waldorf School Movement Education Teacher
Athletic Director Middle School and High School
---

Painting Exhibition!
Tessa Guze, who attended EWS grades K through 5th, has a show, Beginner's Mind: Painting with an Open Heart, on display at the Durham Arts Council through September 7th, Tessa is currently in South Korea teaching English. Her parents. Jon and Karen, mounted the show for her. http://www.durhamarts.org/ Hope you can join me in celebrating her success! (Joanne Dahill)


Composted Cow Manure For Sale
4 Cuyds, $125, delivery beyond 10 miles of Calvander extra. 968-1123
Afterschool Horsebackriding Lessons
Blue Skies of Mapleview LLC
is offering lessons beginning in September. Deborah Pearson-Moyers, (Mr. Moyers' wife) has offered lessons to beginning and intermediate riders since 1996. Sweet horses, gentle approach, beautiful setting. Now assisted by Sonja Pearson-Moyers, former EWS student. Our ten-week fall semester has openings on Tuesday, Wednesday, or Thursday afternoons.
www.blueskiesmapleview.us
or Deborah 919-933-1444
(Deborah Pearson-Moyers)
DIVINEROSE FACIALS

Offering illuminating and renewing Dr. Hauschka facial treatments. Cori Roth, NC Licensed/Holistic Esthetician and Dr. Hauschka retailer. Please visit
Divinerose.com
for more info.
Buying a home? Selling a home? Investing in real estate?
HEAD, HEART and 20+ years of HANDS-ON EXPERIENCE giving caring advice and guidance to hundreds of happy home buyers and sellers – let me help you with all of your Real Estate needs!
Judy Weinstock, REALTOR, EWS Alumni parent. Joyfully donating to EWS with every sale. Phone 919-951-1800.
www.seejudy.com
.
Are you deficient in Vitamin D?
"Vitamin D Is possibly the most important thing you can do to improve your health and save yourself from many chronic diseases" -
David Servan-Schreiber, M.D.,Ph.D
Take the Vitamin D Quiz at
www.joestes.com
(Joanne Estes, a grandmother of 4 EWS students and at 69 she is living healthy, strong and prescription-free).
NICK'S PLUMBING AND MORE
offers residential plumbing, electrical, carpentry, and welding solutions for those jobs you can't do. Large and small jobs accepted. Nick has been an EWS parent for 12 years and a skilled handyman since 1980. Free estimates and fair fees. Call Nick at 336-684-7407. (Nick Schneider)
PIANO LESSONS
EWS choral/eurythmy accompanist and former EWS parent, Beth Shirey, has openings in her piano studio. Children, teens and adults are all welcome. Please call 919-969-9545 or email beth.shirey@yahoo.com for more information.
New Medical Practice.
We are pleased to announce our practice "Integrative Medical" at Haven Medical Clinic on 121 S Estes Dr, Suite 205 D, Chapel Hill 27514. For appointments you may contact us directly: Rula Freiji (337)230-6100 General pediatrics & pediatric infectious disease consults Dani Mouawad (337)230-5100 General pediatrics & Integrative Medicine. (Rula and Dani Freiji-Mouawad)
Are you looking for a New or Slightly Used Car?
Great Deals for EWS Parents, Friends & Faculty. Call David Rabius-Proud EWS Parent at 919-408-9633 Johnson Lexus @ SouthPoint- 2013 New Lexus Line Up..Certified Pre-Owned Lexus' and a wide range of slightly used cars to meet your budget. (David Rabius)
Dragonfly Natural Toy and Craft Store
We carry toys and crafts inspired by the Waldorf Curriculum and we're just mintues away from the EWS campus. We offer Handwork Wednesdays and workshops. Like us on
Facebook
or
visit our website
for more information. Call Charlotte or Danielle with questions at 919.265.9734. (EWS parents Charlotte Schnetler and Danielle Tanzer).
---
Advertising Changes for the Emersonian
We accept small classified-type advertisements. Each submission to the Classifieds should be no more than 6 lines of text, which is approximately 60 words. Each submission costs $5.00. Payment for Community Bulletin Board Submissions should be made by Friday of the publication week. No charge for advertisements for free events or nonprofit organizations. Submit ads to: emersonian@emersonwaldorf.org.

General Policy for the Bulletin
No political or religious advertisements. No competitive program advertisements. No fundraisers. The editors will decide the placement of advertisements. Submissions may be edited for content and length. The Emerson Waldorf School retains the right to choose not to print any advertisement.

---