Administrator's Corner

Dear Parents,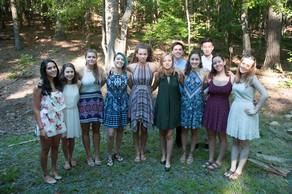 It has been a wonderful start to the 2016 - 2017 school year! We are enjoying having all of the students from Nursery through High School back on campus.
The picture to the right is our Senior Class attending the 1st Grade Rose Ceremony last week.
Thank you to everyone who joined us at the Back-to-School potluck on Saturday. The rain stopped just in time and a great time was had by all. A special thanks to AnneMarie LaLumia, Rebecca Foster, our Heart's Committee Co-Chairs, and everyone in the P.O. (Parent Organization) who helped organize the event.
Our campus construction projects are moving along very quickly and we will be inviting the community to celebrate their completion soon. The transformations have been amazing and will serve our students well.
Don't miss the upcoming Volunteer & Activities Fair on September 7th, 2:45pm-4pm and the P.O. sponsored talk by Karen Rivers –
"Wings and Roots: Allowing Children to Soar within the Framework of Global Values" – on September 10th at 7pm in the Brown Wing. Karen has crafted this talk specifically for our Emerson parent community and it is relevant for ALL parents from birth through High School. Please join us for this important topic.
Thank you for all that you do in support of our school,
Christina Wise
Director of Administration



---
Rose Ceremony 2016 – Welcome First Graders!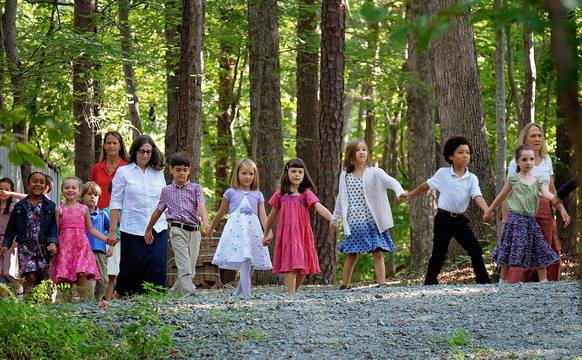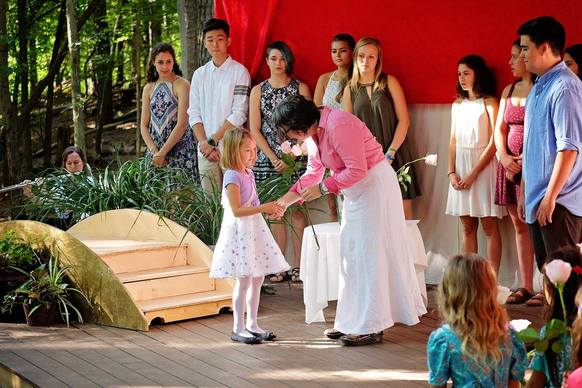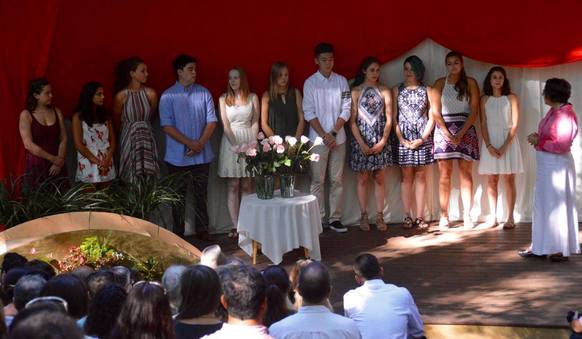 The EWS Annual Rose Ceremony welcomes 1st graders, as the EWS Kindergarten teachers lead them to cross the Golden Bridge to greet their new, 1st Grade teacher who welcomes them with a handshake and a celebratory Grade 1 rose. They are then led to their seats by an EWS 12th grader, where they hear their first Grade 1 story. Thus begins the Grades journey. Congratulations First Graders!

CLICK HERE FOR MORE PHOTOS
---
EWS Development – Securing our Financial Future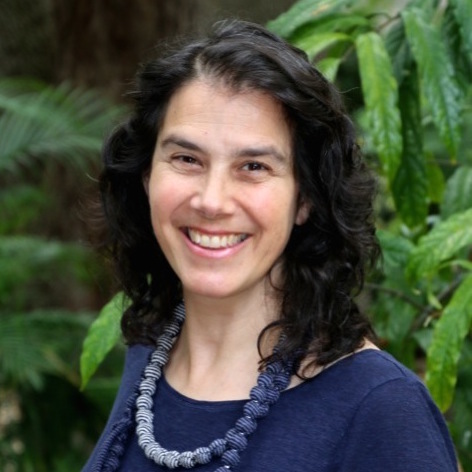 We are fortunate to have many new faces around campus this year. One face that everyone will get to know is Deb Feinberg. Deb has joined Emerson as Director of Development to engage in fundraising and donor relations. Deb will play an integral role in advancing the mission of Emerson Waldorf School by developing donor strategies, connecting with alumni, and increasing fundraising opportunities.
Prior to joining Emerson Waldorf School, Deb was Admissions Director at Suncoast Waldorf School in the Tampa Bay, Florida area. She also consulted for Potomac Crescent Waldorf School in Alexandria, VA and Sanderling Waldorf School in Northern Coastal San Diego, CA to grow enrollment. Deb is a Waldorf parent and served on the Board at Acorn Hill, a Waldorf Kindergarten and Nursery outside of Washington, DC.
Deb's resume includes 20 years in television and management in North America and overseas in Asia, Europe, and Australia. She has worked with companies such as the Discovery Channel and the BBC. As an alumna of the Center for Creative Leadership in Greensboro, NC, Deb is excited to to return to North Carolina to work with issues that have a direct impact on the next generation of leaders.
Deb's role at Emerson will focus on:
Raising more revenue through the Annual Giving campaign.
Connecting with Alumni, Grandparents, and "Special Friends" to engage them as donors and volunteers.
Developing new, sustainable revenue opportunities.
She is also happy to give strategic consultation to the Parent Organizers of the Holiday Fair and Gala.
Please join me in welcoming Deb, her husband Al, their children Bayla (5th) and Mollie (2nd), and Deb's mom Leslie to the Emerson community!
Deb can be reached at
dfeinberg@emersonwaldorf.org
and by phone on 919-967-1858 x117.
---
New Parent Morning Tea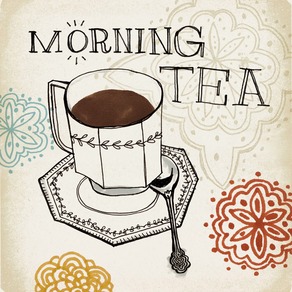 If you are new to the Emerson Waldorf School last year or this fall, we invite you to join us for tea and support in The Cottage.
Friday, September 9 8:30-9:30am
Friday, October 14 8:30-9:30am
Friday, November 4 8:30-9:30am
This is a great way to check in with other new parents, ambassador parents, subject teachers, and administrative staff!
---
NEW EWS Parent/Infant Class Beginning Sept 12!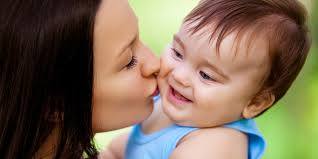 Morning Glory Mondays 11:30am-1pm
For newborns to 15 months by September 1, 2016
This 90-minute class for a parent with their baby meets weekly for 12-24 weeks and explores various themes related to the growth, development, and parenting of the very young child. Caregivers pay special attention to a child's interests, movement abilities, social interactions, and problem-solving skills while learning songs, lullabies, and games to play with their babies.
CLICK HERE FOR MORE INFORMATION
---
Volunteer & Activities Fair Next Wednesday!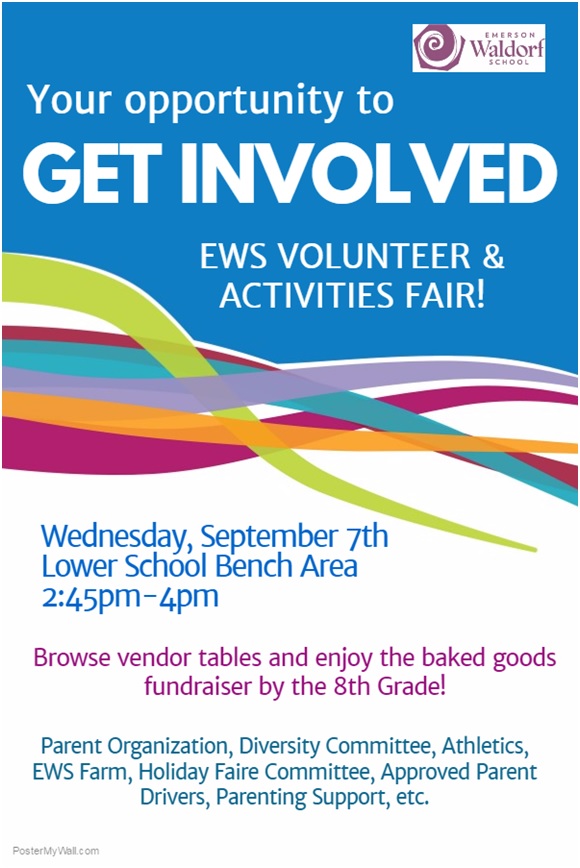 ---
EWS Math and Science Exhibit at Weaver Street Market


Such an incredible EWS High School
Science
&
Math
display! Head over to Weaver Street Market Carrboro to check out the rich work that our EWS students are creating.
Special thanks to Hudson Schertz, Batian Pienaar, and Lizzie Holloway for sharing their work.
---
EWS Best in the Triangle!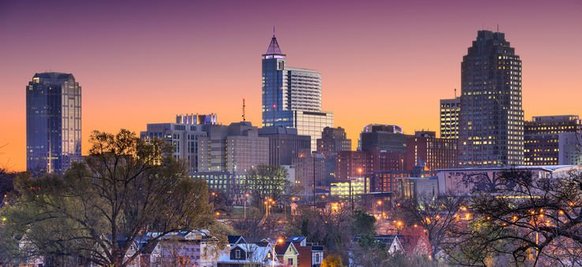 CLICK HERE NOW
and before Sept 15 to vote for Emerson Waldorf School in Carolina Parent's Best Of listing. We've already won the Indie Best Of, let's go for both!
---
Volunteer Opportunities at EWS Farm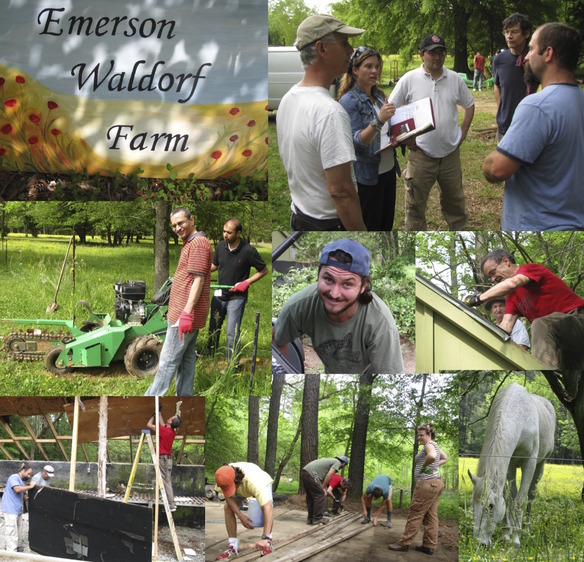 Many hands make light work and there is plenty to do at the farm. Check out these volunteer opportunities and see if one is right for you!
1) Biodynamic prep stir and spray: I am looking for 1-2 people who would take on the stirring and/or spraying of our biodynamic preparations. I will provide everything and teach you what you need to know. Time: 1-1.5 hrs/wk (flexible, until winter)
2) Market volunteers: I am looking for 2-3 people interested in harvesting and/or selling farm produce for our market stand. Harvest would start in about a month and continue until the weather gets too cold. Harvesting is fun to do with a friend. Time: Harvest 2-3 hrs/biweekly; Market 1hr/biweekly.
3) Weekend and holiday break animal care: Our goats, chickens, and rabbit need love on the weekends and breaks too! Sign up to take care of them for a couple times during the school year. Time: 0.5 hr
4) Perennial bed volunteer: If you love perennials and native plants, this one's for you. I have a couple large beds in the garden that need attention. Time: flexible.
5) Drop in Wednesdays and Fridays: I am at the farm all day Wednesday and Friday and can always use extra hands. If those days don't work, there is a chalkboard in the big shed with work that needs to be done. Time: flexible.
Please e-mail Kristin McGee if you are interested and/or visit the EWS Farm Vendor Table at the Fair next Wednesday:
kmcgee@emersonwaldorf.org
---
P.O. Events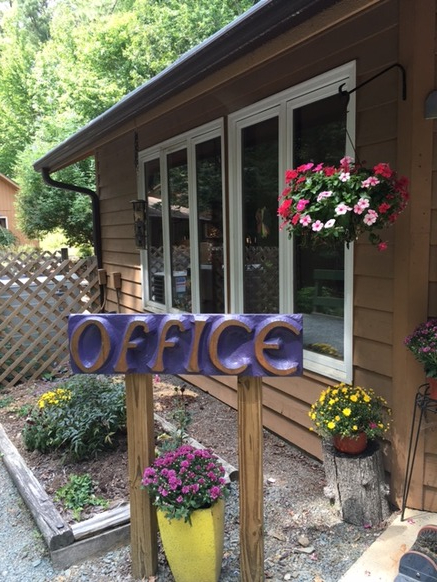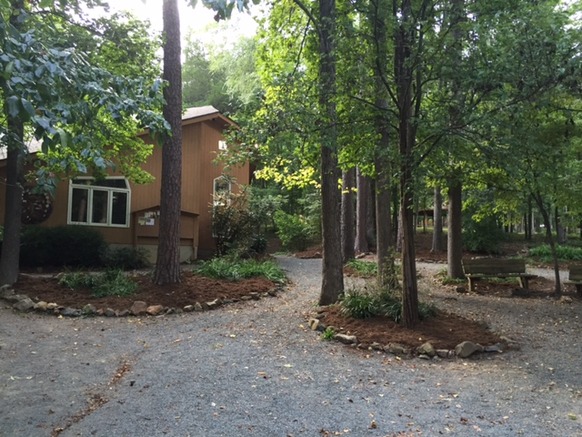 THANK YOU!
Huge
thank you
to parent Marcos Prietto for taking charge and organizing a really productive and beautifying Workday. And to all of the parents and children who showed up ready to work in the heat!
Thank you to parents Anne Marie LaLumia and Rebecca Foster for organizing the Back-to-School Picnic. A good time was had by all and everyone seemed to enjoy the surprise visit from the Ben & Jerry's truck!
UP & COMING
All-school P.O. Meeting - Wednesday, September 7th, 8:30am in the gazebo
Deb Feinberg, our new Development Director, will join us and share her vision of financial sustainability for our school! We will also introduce leaders of our three subcommittees, share some fun ideas for the year and have time to socialize.
Karen Rivers, PhD, Lecture - Saturday, September 10th, 7pm in the Brown Wing
Karen's topic will be Raising Children to meet the Future with Courage, Wisdom, and Steadfastness and is for Parents of Children of all ages!
SAVE THE DATE
Back by popular demand... MNO and DNO! More details to follow but in the meantime mark your calendars to hang out with some familiar faces you will see in a new light!
• Mom's Night Out Bonfire - Saturday, October 1st, 6pm
• Dad's Night Out Bonfire - Saturday, November 5th, 6pm
Jason McDonald & Metta Prietto
Parent Organization Co-Chairs
---
12th Grade Yard Sale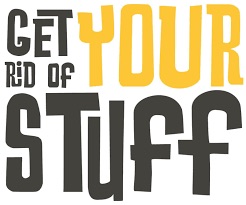 Saturday, September 24th
We are accepting gently used household and interesting items. Bring to the Woodshop any time.
Fundraising for the senior trip!
Any questions, please contact Peter Moyers.
Thank you from the class of 2017!

---
Adult Blacksmithing Classes – Register Today!

---
Quote for the Week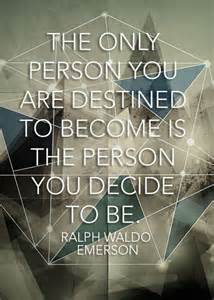 ---
Upcoming Events
9/1 4th Grade Parent Evening 7pm
9/3 2nd Grade Parent Morning 9am
9/5 NO SCHOOL - LABOR DAY
9/7 All-School P.O. Meeting in the Gazebo 8:30am
9/7 Volunteer & Activities Fair - Lower School Bench Area 2:45pm
9/8 7th Grade Parent Evening 7pm
9/9 New Parent Tea in the Cottage 8:30am-9:30am
9/10 P.O. Fall Lecture with Karen Rivers in Brown Wing 7pm
9/11-17 Seniors on Field Trip to Hermit Island
9/12 12th Grade Parent Evening 7pm
9/13 8th Grade Parent Evening 7pm

---