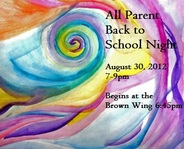 Thank you to the 44 parents, faculty, and staff who responded to our Feedback Survey regarding our 1st Annual Back to School Night!
We had a great turnout for our 1st all-school, parent-only event. Just FYI: This event did not replace a Back-to-School Picnic. The picnic is sponsored by the PO and you can see more about that in the next text box below.
It was wonderful to hear that the majority of those who attended thoroughly enjoyed the evening. We received some fantastic ideas to make next year's event even better. Here are a few of the suggestions...
Change to a Friday night or Saturday afternoon
Provide childcare
Make sure sound system is loud enough
Provide lighting if event is held in the evening
Give new parents a 30-minute orientation prior to the event and provide them with color-coded name tags so everyone knows who is new, so that they can be warmly welcomed
Introduce all of the faculty and staff
Provide handouts about Resource Fair and Curriculum Overview before program

Want to read more about the suggestions and kudos? Check out the
Feedback Summary
.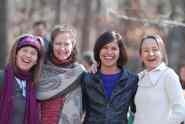 Meeting:
Wednesday,
September 12, 2012
at 7pm in the Eurythmy RoomBe the Change You Want to See at EWS...
The Parent Organization is an important part of a healthy,
inclusive, and vital school and provides a forum for parent ideas, concerns, and participation. The EWS PO gives parents a chance to support the school and is the bedrock of a vibrant community.
This first meeting's purpose will be to establish the PO's mission and to begin the development of community goals and committees.
Is your class represented? Ask the parents of your class if 1-2 parents are willing to attend to report back to your class. All parents are encouraged to attend, but the goal is to ensure every class is represented.
The 2012-2013 Parent Organization is seeking coordinators and volunteers for the following committees...
Heads:
The Heads Committee serves in the leadership role of the Parent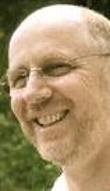 Organization (PO), acting as a resource and as a conduit for information to and from the school leadership to the parent body as a whole. This branch also organizes groups and events to support parent education about our school, Waldorf education, and our community. In the past, this group has sponsored author, Kim John Payne, Waldorf 101, a Nutrition Series, and, back in the day, they had an outstanding workshop calendar for the greater community -
check this out
!
Hearts:
The Hearts Committee works to nourish and bring families together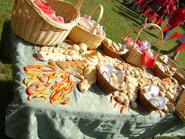 with food, socials, and support – helping to nurture a culture of mindfulness in which all feel welcomed and appreciated. These efforts are realized through activities such as family game nights, the back-to-school picnic, meals for community members in need during an illness, death, or birth, new parent events like open houses, the coffee table baked goods... These are folks who love to take care of others and have plenty of TLC to share.
Hands:
The Hands Committee contributes direct physical outreach to our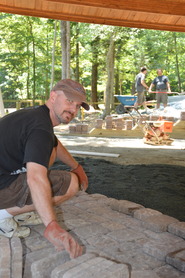 school, from labor and handwork to gardening, and site beautification. This active group supports the healthy functioning of our vibrant community. Out of this group, the Annual Winter Faire and the Annual Gala are born! These are events our community loves. With more volunteers, they become events that are do-able, fun, and more amazing year after year.
Expectations:
Members choose their niche – choose one activity, event, or project to put your heart and soul into this year. Any amount of time is appreciated!

Membership and Leadership:
Coordinator Term – One year (May through May). Since last year's hiccup in the PO structure, we have been striving to get our parents back to creating the beautiful traditions we all so dearly love. Currently, there are only a handful of active members despite every parent being a member of the PO. It is our goal to have at least 1-2 class representatives attending PO meetings and helping to recruit volunteers for different endeavors. Let's make 2012-2013 an amazing year for our community! Doing what WE want the way WE want to do it...please join us next Wednesday.