---
We Love Our Volunteers

---
Appreciating Each Other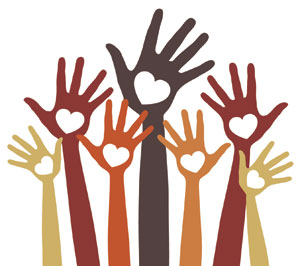 Thank you Rob Schertz, Charlie Viles, Bonnie Cady, and Laurie Carson for your contributions to the morning coffee table!
We also want to honor Sergio Escobar for his incredible IT services for the school. We greatly appreciate your expertise!
--------------------------------------
Nominate a faculty, staff, or parent at EWS to be acknowledged for efforts toward our community and school!
Send your nominations to emersonian@emersonwaldorf.org
---
Burrito Orders Due Friday!

---
Please be sure to have your burrito order forms submitted to the Main Office or High School Office by Friday, December 21, 2012!


---
EWS Gnomes Basketball!
---
And They're Off!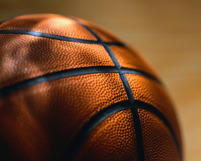 The basketball season is in full swing! The Middle School teams played their first games Monday, Nov. 26 against Trinity School. The girls' team started off the afternoon by demonstrating excellent passing into the key to Clare West, who put the first three baskets on the board. The girls played excellent defense and had a number of steals with Cate Matthews leading in that department. In the end EWS was the better team, winning in points as well. Fully half of the boys' MS team is sixth graders. This young team is exciting to watch! In their opening game, they were fast and energetic and never gave up. The Trinity boys' team was stronger and taller, but they did not intimidate our team. The EWS boys just kept pressing their defense and improving their offense. EWS outscored Trinity near the end of the game, but Trinity won the game. Our last MS game before break is against Triangle Day. The girls are playing at Triangle Day on Tuesday, Dec. 18 at 4:00. 7th and 8th grade boys play at 5:00 at Triangle Day, and 6th grade boys play at home at 4:00 vs. Triangle Day.
The boys' High School team defeated Camelot on Wednesday, Nov. 28 by a large margin. It was their first game of the season, so it was their first opportunity to test their skills. Coach Dowdall was excited after the game, because he could feel the team's "magic" begin to come back. The game gave the new players and the seasoned players a chance to come together as a team prior to playing their first official league game on Friday, Nov. 30 against Woods Charter. EWS defeated Woods Charter and went on to win against Clover Garden on Dec 3 and Pace Academy on Dec 7.
The girls' High School team has played three games and has improved with each game. They lost to Woods Charter and Clover Garden but defeated Pace Academy. Their next game is Wednesday, Dec. 19 vs. Carolina Friends School at 4:00 p.m. at Central Rec. in Hillsborough.
---
College Acceptances

---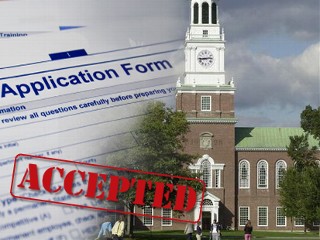 EWS CLASS OF 2013
As of 12/18/2012

Elon University (NC) + merit scholarship
Hendrix College (AR) + merit scholarship
University of North Carolina at Asheville
University of North Carolina at Greensboro
Stetson University (FL)
---
Collect Your Buns!
---
Thursday, December 20 Pick-Up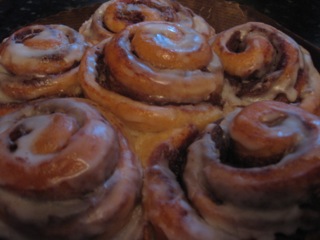 Please pick up your bun orders near the coffee table this Thursday, December 20th at either 8:15-8:40 AM (bring along your free coffee card!) or 3:00-3:25 PM.
---
Hyland's Cold'n Cough Samples
---
Free 4 oz Bottle in the Main Office!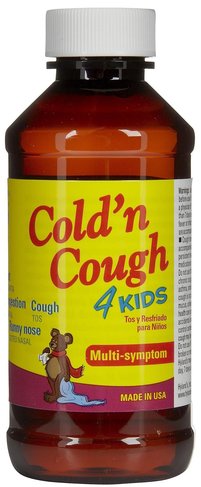 This product meets criteria for natural because it is made primarily of natural ingredients with minimal processing. Natural ingredients are extracted directly from plants or animals as opposed to being made synthetically.
Temporarily relieve the symptoms of the common cold including nasal congestion, cough, sore throat, runny nose and sneezing.
Click Here for the Website
---
Need More Simplicity?

---
Reflect, Learn, and Practice Simplicity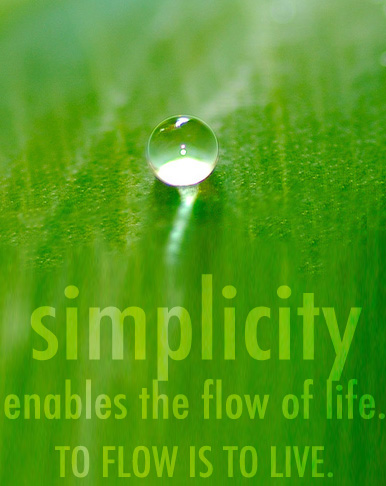 Even small changes you bring into your home can have lasting effects for your children and for you.
In a webinar series like this you can slow down and gently go deeper into finding sensible and do-able ways to bring greater connection, balance, and a feeling of inner spaciousness to your parenting.
You will be joining with thousands of other parents around the world who have found the practice of Simplicity Parenting has been the answer to that uneasy feeling that "something is not right."
This is a personal, step-by-step approach to implementing the ideas in the book,
Simplicity Parenting
by Kim John Payne, into your own family life.
What will be explored....

Gift-Quirk-Disorder Spectrum
How to move your child's quirks towards their gifts and away from potential behavioral and discipline problems.
Soul Fever
How to cool the "soul fever" many children and families experience.
Decluttering the Environment
Gain support to simplify books, clothes, toys, lighting, noise etc.
Strengthen Rhythm & Predictability
Experience the powerful and soothing effects on the whole family when daily safety valves of rhythm are strengthened and made more predictable.
Prioritizing Schedules
Receive support to dial back busyness and over-scheduling. Rediscover the gift of boredom and the gift of anticipation.
Screens...Filtering Out the Adult World
Taking a sensible and objective look at the effects of screen media and designing your own plan around what you feel is healthy.
Adult Conversation...Filtering out the Adult World
Becoming increasingly aware of how to filter out the amount of adult conversation your child hears..
Plus a bonus session....
How to Deal with Defiance and Intervene in Sibling Put-Downs
Each session will feature Kim John Payne on screen leading participants through a series of beautiful slides that lay out and clarify the content. You will be able to print out the slides to form a Simplicity Parenting Home Guide.
Learn more about the course...
---

---
---
Events or Classes

---
Drop-in Playgroup Families who are exploring the tenets of Waldorf education and parenting are encouraged to bring their babies and toddlers any Wednesday, 9:30am-11am starting January 9, 2013. Playgroup facilitator, Lisa Stauffer lives in Carrboro and has over 10 years of experience guiding young children through rhythm, baking, nature, and seasonal crafting. She looks forward to sharing these nurturing ways with children and their parents. $10 per family, per playgroup gathering. Refreshments served. Contact Lisa for more information and directions at lisavstauffer@aol.com or 919 929 9827.


Infinity Farm's Tenth year to Carol to the Cows:
Join our farm community as we express gratitude for our four legged friends. Sing and sip Cider. Warm by the fires with homemade soup and bread. Live Nativity with extra children's angel and shepherd clothes.
Mon. Dec. 24th, 2012 4:30 to 8:30
1600 McDade Store Rd., Cedar Grove, NC 27231, 919-619-3440


The Carrboro Recreation and Parks Department publishes a program guide and information three times per year (September, December, April). These guides have all the programs and activities that the Town of Carrboro offers for kids, families, and seniors. View the information on-line here: http://www.carrbororec.org/gpcfySummer12.htm#5


---
Childcare Needed
---
In search of a gentle & loving part-time nanny for infant son. Caregiver position to begin in January 2013. Please contact Jewell Whitmer: jewell225@yahoo.com or (919) 672.8519.


---
Services
---
Looking for a new or used Waldorf related item... toy, musical instrument, book? Visit The Waldorf Exchange at
www.thewaldorfexchange.com
.
Are you living with questions about your life, your relationships, your parenting, your future?
Lynn Jericho offers compassionate listening and creative guidance - a Waldorf wisdom for adult needs and challenges. Call Lynn (919-240-4094) or learn more
www.imagineself.com/about-Lynn/
If only our organic whole foods provided all of the daily nutrients we need.
90% of Americans are lacking nutrients in their diets. Now, moms can meet their bone and breast health needs and boost immune support and energy for the price of a daily latte. Shaklee's Vitalizer will establish your optimal nutritional foundation. You know that not all vitamins are created equal -
Click Here
to learn about the Shaklee Difference. (Joanne Estes is a grandmother of 4 EWS children, living prescription-free at almost age 70 and feeling great).
Are you looking for a New or Slightly Used Car?
Great Deals for EWS Parents, Friends & Faculty. Call David Rabius, Proud EWS Parent at 919-408-9633 Johnson Lexus @ SouthPoint- 2013 New Lexus Line Up..Certified Pre-Owned Lexus and a wide range of slightly used cars to meet your budget.
(David Rabius)


Create a space that aligns with your dreams!
EWS First Grade teacher, Shannon Dawn O'Connor happily uses her "super-power" to organize, lazure, simplify or re-create your home or office so that your environment supports what really matters to you. Shannon received a BFA from Parsons School of Design and studied the Environment and Its Effects on Psychology through Lesley College and has been happily beautifying the world ever since. For free estimates, work samples, or references contact Shannon Dawn @ 919.259.5252 and watch your world transform as it grows brighter and clearer around you!
"She's got the midas-touch" - Tyler G.
"Everything she lays her hands on turns golden"- Charlotte S.
"Shannon purely sparkles, and your home will too" - Megan W.


DIVINEROSE FACIALS

Offering illuminating and renewing Dr. Hauschka facial treatments. Cori Roth, NC Licensed/Holistic Esthetician and Dr. Hauschka retailer. Please visit
Divinerose.com
for more info.
New Medical Practice
We are pleased to announce our practice "Integrative Medical" at Haven Medical Clinic on 121 S Estes Dr, Suite 205 D, Chapel Hill 27514. For appointments, you may contact us directly:
Rula Freiji 919-525-5626 General Pediatrics & Pediatric Infectious Disease Consults
Dani Mouawad 919-525-5625 General Pediatrics & Integrative Medicine.
– Rula and Dani Freiji-Mouawad


---
Realtors/Housing

---
Our house is for sale and we want to spread the word around as much as possible so that people will come take a look.
We live in an older established neighborhood (started in the 70s) just minutes from three of the Eno River parks and just over the line from Orange County. It has a great fenced back yard and over 13 different kinds of hardwood trees It sits on a corner lot, and best of all has not only a double garage that connects to the house but also a finished wired separate garage that is great for storage, a workshop and other wonderful possibilities.
Click Here for the Link
Buying a home? Selling a home? Investing in real estate?
HEAD, HEART and 20+ years of HANDS-ON EXPERIENCE giving caring advice and guidance to hundreds of happy home buyers and sellers – let me help you with all of your Real Estate needs!
Judy Weinstock, REALTOR, EWS Alumni parent. Joyfully donating to EWS with every sale. Phone 919-951-1800.
www.seejudy.com
.
Waldorf families are unique and special.
You need a realtor who is unique and special too. Lynn Hayes has been helping Waldorf families for over 25 years, offering caring and sensitive service while supporting Waldorf education in our community. For MLS searches, community information and lots more visit
www.lynnhayes.com
or call Lynn at 919-968-9989.
---
Advertising Changes for the Emersonian
We accept small classified-type advertisements. Each submission to the Classifieds should be no more than 6 lines of text, which is approximately 60 words. Each submission costs $5.00. Payment for Community Bulletin Board Submissions should be made by Friday of the publication week. No charge for advertisements of free events or non-profit organizations. Submit ads to: emersonian@emersonwaldorf.org.

General Policy for the Bulletin
No political or religious advertisements. No competitive program advertisements. No fundraisers. The editors will decide the placement of advertisements. Submissions may be edited for content and length. The Emerson Waldorf School retains the right to choose not to print an advertisement.

Public announcements and services offered in the Emersonian or other circulars produced by Emerson Waldorf School are paid advertisements and do not necessarily reflect the views and opinions of Emerson Waldorf School or its employees.


---