---
Goodbye and Thank You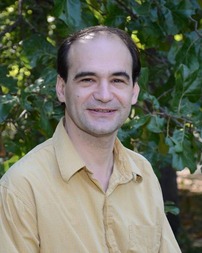 During our lives we have all come to times when we felt that it is time to move on, time to expand our horizons and see what else life has to offer. Dan Moise has decided that he has come to that place and that he will be moving on at the end of this school year.
Even though we will still have him around for a few months and will have enough time to say our farewells, I would like to take the time now to thank him for the five years that he gave to our High School. His enthusiasm was instrumental in getting both our coppersmithing and blacksmithing programs started and keeping them running. Mr. Moise is always willing to go the extra mile, helping out wherever he is needed, in any capacity. The students appreciate him for his warmth and humor and know that they can rely on his support and gentle guidance whenever they approach him.
We will all miss him when he is gone, and we wish Mr Moise the best in whatever he chooses to do next.
EWS Winter Choral Concert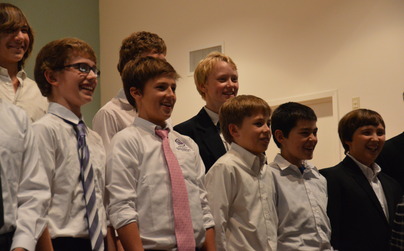 EWS Winter Choral Concert
Friday, December 13, 6:30 pm
Eno River Unitarian Universalist Fellowship
4907 Garrett Rd., Durham
Featuring choruses made up of 5th - 8th Grades and the Upper School Chamber Choir.
Please join us for this family-friendly program. All ages are welcome!
The first notes will sound at 6:30 pm, so please have students at the church by 6:20 pm in formal attire – dark bottoms and light tops, preferably black and white. Please don't forget dress shoes!
The choruses will all sit together to make transitions between the three groups easier, so please look for the benches reserved for chorus members and send your child(ren) to those as soon as you arrive.
Shepherds' Play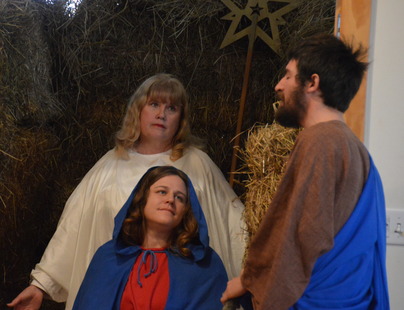 One Performance:
Friday, December 20th, 11:00 am
Eno River Unitarian Universalist Fellowship
4907 Garrett Rd, Durham
Just as the peasant farmers did in the 1600's in Oberufer, the teachers have been meeting in private to practice the Shepherds' Play. We are preparing it as a gift to the families of EWS for the holidays. This year we will have one performance on Friday, December 20, at 11:00 am at ERUUF.
Students need to be picked up from school by 10:10 am and delivered to ERUUF by 10:50 am for the play. After the play, which will end around noon, your students will go home with you. Please let your class teacher know if you do not have a ride for your child to or from ERUUF. Also please let other parents know if you will have an extra seat in your car and can give someone a lift.
Please plan to come and see the play. It is a wonderful way to set the mood for the holiday season.
The story of Christ's birth is depicted, so if you have a child in the grade school and would prefer that they not see the play, please plan to pick them up early that day.
About the Shepherds' Play
In the 16th or early 17th century, a group of German people from an area around Lake Constance migrated to the little island of Oberufer on the Danube, near Pressburg, close to the frontier of Austria and Hungary. They took with them a cycle of religious plays, which were handed down by oral tradition through the generations. For centuries, peasants preserved these plays – both the text itself and the tradition of acting – in their unaltered and original form. It was Karl Julius Schroer, a professor who studied German folklore of the region, who discovered these plays in Oberufer. Dr. Schroer was a colleague of Rudolf Steiner, the founder of Waldorf education.
During the 1850s and 1860s Schroer lived in Pressburg and learned that these plays were performed by the "Haid Bauern" who had immigrated to Oberufer centuries before. He saw the plays several times and was very enthusiastic about them, transcribing the dialogue from the farmers who were the performers. It was Schroer's intention to preserve this spiritual inheritance from ancient times. The Oberufer plays are now performed each year in many languages in Waldorf schools all over the world.
EWS Bunraiser Redux!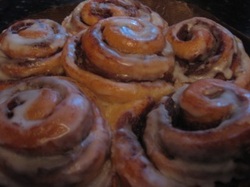 For those of you who missed out on the tasty buns in November, we are offering you the opportunity to place your orders. And this time there are two options – the regular cinnamon buns and the deluxe cinnamon buns!
Tobi's deluxe cinnamon buns are a dressed-up version of her traditional cinnamon buns. The addition of toasted local pecans, crunchy organic poppy seeds, and plump organic raisins adds a nutty, crunchy, burst of flavor.
Cinnamon rolls from Tobi's Bakery will be delivered to the school on Thursday, December 19 to the families who place orders.
Order forms can be found in the Main Office, or order online
here
. Orders are due by 3:00 pm on Monday, December 16.
A round of 6 regular cinnamon rolls costs $12, deluxe cinnamon rolls $16, and all proceeds go to programs that directly support our incredible school and our wonderful children.
Tobi is a former parent and Board member and sells her baked goods at local Farmer's Markets. The cinnamon rounds travel and freeze well, so stock up for the upcoming holidays!
Looking for Friendship at EWS?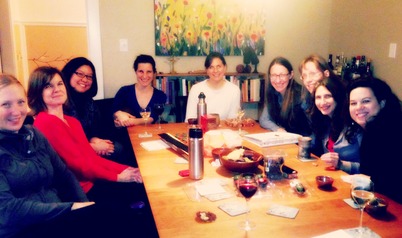 Last night a band of about 10 out of the 20 current parents who were actively involved in the planning and execution of the 2013 Holiday Faire met at a lovely EWS home in Carrboro.
Parents from Nursery to 7th grade were present, some meeting for the first time. It was a blast!
It was the Holiday Faire Wrap-Up Chat and plans are already in the works for next year's event. Lots of exciting ideas and tweaks to make next year's Faire even more amazing. Want to be part of the planning? Do you have great ideas? Looking to meet new people and have the opportunity to form strong friendships? This is your group!
With wine, chocolate, and lots of laughter, we bonded over the work we contributed. We would love to include others into the band of camaraderie!
Planning for the 2014 Faire will begin this February. Stay tuned for more information in future Emersonians!

---
PO Social - Tonight!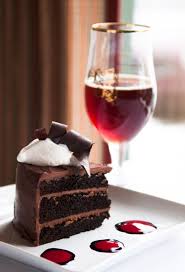 This week's PO meeting, Wednesday night at 7:00 pm, will be a Holiday Social, held in the Community House of the neighborhood of EWS parent, Miriam Schuman. Take a short break from the hustle and bustle of the season to see old friends and make new ones. Bring a dessert or drink to share and join us at:
Eno Commons
1 Indigo Creek Trail
Durham, NC
Park either near or behind the Commons House, OR out front at the entry to the community, and walk on the Pedway to the middle of the community to the Commons House. We will have all the lights on and a fire in the fireplace to greet you!
We look forward to seeing you there.

---
The Parenting Magic Word

Madga Gerber extolled the power of a single word that is fundamental to her child care philosophy. This word reflects a core belief in a baby's natural abilities, respects his unique developmental timetable, fulfills his need to experience mastery, be a creative problem solver and to express feelings (even those that are hard for us to witness). The word is a simple, practical tool for understanding babies, providing love, attention, and trust for humans of all ages.
(Read the full article here.)

---
Ultimate Gnomes Off to a Good Start!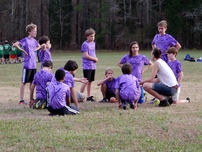 The Middle School Ultimate Frisbee season started last week with two hard-fought games: on Tuesday, the Gnomes beat Githens 14-3 and on Friday they lost against Durham Academy 6-16. Both games were played with great energy, enthusiasm, skill, and sportsmanship by each team, and great fun was had by all. This year, Emerson has joined the Triangle Youth Ultimate League, so in addition to our 8 scheduled games, we will be playing in the League Tournament on Feb. 1. Spectators are always welcome – please come and cheer for us!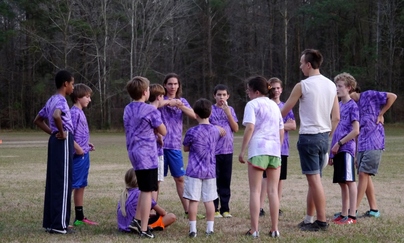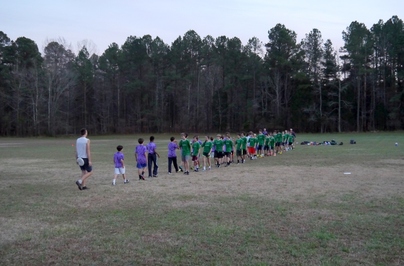 A Moment of Pause

---
St. Lucia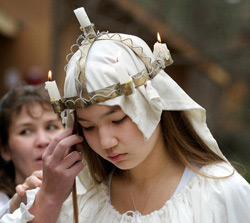 St Lucia day is based on a story from Sweden in which a girl with a pure heart spreads a message of good hope to suffering people during a particularly harsh winter. At EWS, the oldest 10th Grade girl dresses in white and visits each classroom as the 2nd Graders sing. They deliver warm saffron buns to all the students to symbolize light in this cold, dark season.
Natten går tunga fjät
(Swedish)
Natten går tunga fjät
rund gård och stuva;
kring jord, som sol förlät,
skuggorna ruva.
Då i vårt mörka hus,
stiger med tända ljus,
Sankta Lucia, Sankta Lucia.
Natten går stor och stum
nu hörs dess vingar
i alla tysta rum
sus som av vingar.
Se, på vår tröskel står
vitklädd med ljus i hår
Sankta Lucia, Sankta Lucia.
Mörkret ska flykta snart
ur jordens dalar
så hon ett underbart
ord till oss talar.
Dagen ska åter ny
stiga ur rosig sky
Sankta Lucia, Sankta Lucia.
Night Walks with a Heavy Step
(English)
Night walks with a heavy step
Round yard and hearth,
As the sun departs from earth,
Shadows are brooding.
There in our dark house,
Walking with lit candles,
Santa Lucia, Santa Lucia!
Night walks grand, yet silent,
Now hear its gentle wings,
In every room so hushed,
Whispering like wings.
Look, at our threshold stands,
White-clad with light in her hair,
Santa Lucia, Santa Lucia!
Darkness shall take flight soon,
From earth's valleys.
So she speaks a
Wonderful Word to us:
A new day will rise again
From the rosy sky…
Santa Lucia, Santa Lucia!
Listen to this Swedish Santa Lucia Celebration!

---
EVENTS AND CLASSES
Cosmic Dance Classes
: The third Sunday of the month (Oct. 20, Nov. 17, and Dec 15) 1-3 pm in the Eurythmy Room. This movement path is one of self-healing through Re-union. We utilize the Eurythmy gestures and forms given by Rudolf Steiner as a way of manifesting both the strength and beauty of the Divine Feminine. All are welcome! Donations please : )
Kelly Calegar, The Sophia School of Movement
www.SophiaSchoolOfMovement.Org
SERVICES
For Sale - New, Never Used Black Electric Range - AMANA
- 4.8 CU. FT. WITH VERSATILE COOKTOP ELEMENTS, dimension 30"/20"/20" with matching FREE new black Range Hood. Call: 215-350-1394
Dragonfly Natural Toy and Craft Store
will be open in the cottage @ EWS from 12:00-4:00, both Friday December 6th and December 13th. This Friday, the 6th from 2:00-4:00, don't miss getting your sparkly holiday Fairy Hair from our favorite fairy, Leslie Stern. Thank you for all your support and we look forward to seeing you! - Charlotte and Danielle
Miou Kids' Clothing Boutique
offers European-inspired designer kids' clothes and baby clothes for families who want their children to look and feel their best. Their luxurious knitwear for kids is made with the softest baby alpaca wool so their clothes are as comfortable as they are stylish and durable. Designed by Christine Dubin, Miou knitwear for kids is fair trade and environmentally friendly and all their designer knitwear for girls and boys is handmade by artisans in rural Peru.
They are offering a 10% discount online with this code: emerson2013
Also, they will be giving EWS 10% of the total purchased back to EWS!

Visit
www.mioukids.com
to view the collection. Call 001 778 462 3444 for more information.
Balance your Life with Ayurveda~ Health & Lifestyle Consultations and Restorative Bodywork.
The focus of this consultation gives you direction in creating optimal health by making simple alterations in daily eating & lifestyle habits which are specific to your unique constitution. Restorative Bodywork nourishes the nervous system as well as the body with Hot Stones, Warm Oil & Steam Therapy. A wonderful gift for loved ones, friends, colleagues, or yourself! Gift Certificates for special occasions or just giving thanks. Offered in my lovely home office just minutes from Emerson. For monthly specials & more details:
www.stoneandspa.com
or call Shoshanna at 919-309-9989.
Why not have an artist do your hair?
Nancy Moore has been an artist/hairdresser for over 20 years, and an EWS mom for 16. Now located at the beautiful FLOW Salon, 587 Old Farrington Road, Chapel Hill NC 27517 For appointment call or text (919)260-2495 ...or book yourself online at
www.nancyannmoore.com
. Let the good hair days begin!

Get a head start on a healthier you in January 2014!
Consider trying the Shaklee 180 Program (customizable two-meal kit delivers a complete program of smoothees, snacks, energizing tea and metabolic boost - along with access to exclusive tools and rewards) for 3 months and receive $100 back in Shaklee products. (I have been able to go from a size 14 to a size 10 with this program). Go to this
website
to learn more and call me (919-929-4534) or email me at
greencafeonline@gmail.com
for more information about this great incentive which ends 1/31/14. Want a sample? Drop by the Coffee Table on Tuesday mornings before 8:30 am ~ I have some available for you to try :) Joanne Estes
Dr. Hauschka Facials/Retailer:
CORI ROTH/Licensed, Certified, Holistic Esthetician. Revive your body, mind, and senses with a nourishing and soothing Divinerose Facial. Offered in an unhurried and retreat-like setting. 15% off first-time client. Visit
www.divinerose.com
for more info.

KatieBeth's Learning Garden!
We are a retail store and community class space located at 400 S. Elliott Road in the Galleria Shopping Center. Here, you can find the supplies you need for a Waldorf-friendly home, including imaginative natural toys from Camden Rose, Ralph Evans, and Sarah's Silk, fiber arts kits and supplies from Harrisville, beeswax candles, stones, and supplies from Mercurius. We sell new and consigned educational materials and games for your whole family.
www.katiebethsgarden.com

REALTORS/HOUSING
Buying a home? Selling a home? Investing in real estate? HEAD, HEART and 20+ years of HANDS-ON EXPERIENCE giving caring advice and guidance to hundreds of happy home buyers and sellers – let me help you with all of your Real Estate needs! Judy Weinstock, REALTOR, EWS Alumni parent. Joyfully donating to EWS with every sale. Phone 919.951.1800.
www.seejudy.com
.

Advertising Changes for the Emersonian
We accept small classified-type advertisements. Each submission to the Classifieds should be no more than 6 lines of text, which is approximately 60 words. The costs are as follows: $5.00/week; $10.00/month or $100.00/school year (10 months). Payment for Community Bulletin Board Submissions should be made by the Friday before the publication week (we publish every Wednesday school is in session.) No charge for advertisements of free events or non-profit organizations. Submit ads to:
emersonian@emersonwaldorf.org
.

General Policy for the Bulletin
No political or religious advertisements. No competitive program advertisements. No outside fundraisers. The editors will decide the placement of advertisements. Submissions may be edited for content and length. The Emerson Waldorf School retains the right to choose not to print an advertisement.
Public announcements and services offered in the Emersonian or other circulars produced by Emerson Waldorf School are paid advertisements and do not necessarily reflect the views and opinions of Emerson Waldorf School or its employees.
---
E-Newsletter Design and Graphics

Emersonian Publishing Team:
Kelley Wiley - Content, layout, correspondence, advertising
Raelee Peirce - Header design, layout
Barbara Holloway - Photo & creative content, editing
Kathleen Jackson - Editing