---
High School Open House THURSDAY 1/30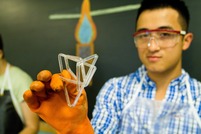 Discover the Waldorf Difference!

Prospective Parents and Students Invited to High School Reception & Open House
Thursday, January 30, 2014
6:45 pm Registration
7:00 pm Introduction & Overview
7:30 - 9:15 pm A Day in the Life
Register: Contact admissions@emersonwaldorf.org

"By the time they reach us at the college and university level, Waldorf students are grounded broadly and deeply and have a remarkable enthusiasm for learning."
Arthur Zajonc, Ph.D.
Associate Professor of Physics
Amherst College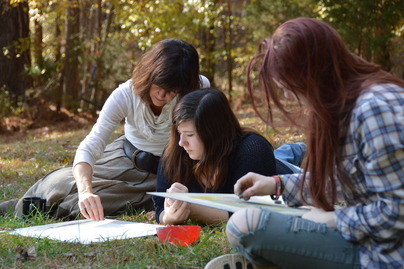 INVITE YOUR FRIENDS!

Martin Luther King March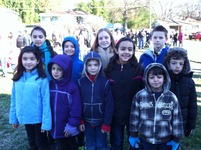 School will be closed on Monday, January 20, in honor of Dr. Martin Luther King, Jr.
The city of Hillsborough will host multiple events that are open to the public.
Emerson Waldorf students attended last year and the plan is to go again! Join us for this wonderful experience. We march and sang and linked arms and then gathered at Weaver Street for treats afterward. We did not participate in the event that followed last year.
The Martin Luther King Commemorative March will begin at the Courthouse at 9:00 am. Community members will march down Churton Street to Mt. Bright Baptist Church at 211 W. Union St, Hillsborough.
2014 Martin Luther King Celebration Events
Commemorative March
Old Courthouse to Mt. Bright Baptist Church
January 20, at 9:00 am
Student Oratorical Contest
Commemorative Celebration
Mt. Bright Baptist Church
January 20, at 10:00 am
Flow Forms for Sale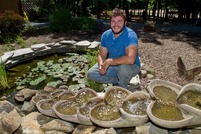 There are currently 3 sets of flow forms for sale at Emerson Farm. The forms were made by adult volunteers and some of the EWS children during Jennifer Greene's visit several years ago. If you know of anyone who might be interested in purchasing them, please share this information with them. Funds will go to Wrightwood Press.
They cost $2000 per set, not including transportation and installation. They are similar to the
Malmo Flow Form
(click on the link to see example) except that the entry form at the top is larger and more rounded. The entry flow form that we have is called the Boulder and is an original design by Jennifer Greene.
Wrightwood is willing to take payment in installations if that helps! Please contact Maurice York at
maurice.york@gmail.com
or 919-768-3532 if you are interested in purchasing a set.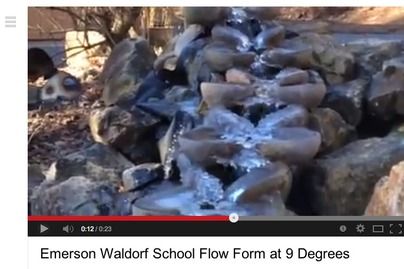 ---
Twister, Monopoly, Charades, Chess...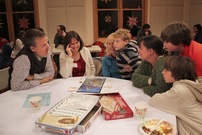 Friday, January 31st!
PO Game Night returns and will include these games and more for families. All ages and abilities welcome.
Bring a favorite game, cards, or just your enthusiasm. We'll begin to gather in the Brown Room at 5:30 pm to socialize and then share dinner at approximately 6 pm. Games will begin right after dinner.
The PO will provide a vegetarian main dish (including gluten-free options) and drinks; please bring a salad, snack food, or dessert to share. Paper dinnerware will be provided; please bring your own picnic dishes if you'd like. Contact Rhonda at
jasonrhonda@bellsouth.net
with any questions. We hope to see you there.

---
Seventh Grade Math

The 7th Grade math students spent the last week before break playing the math games they created. They had a blast!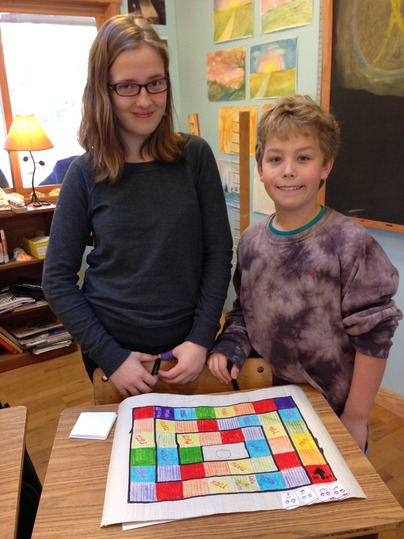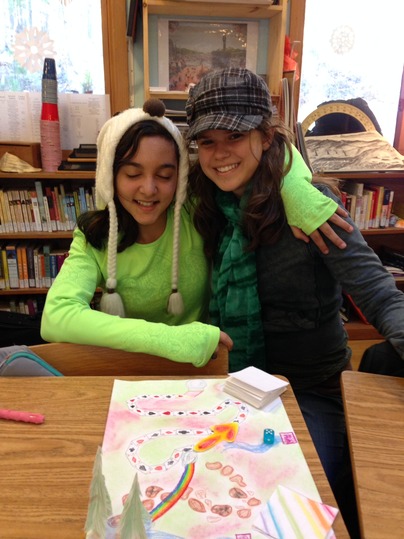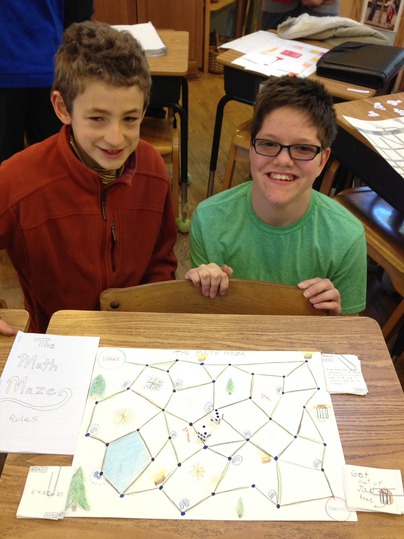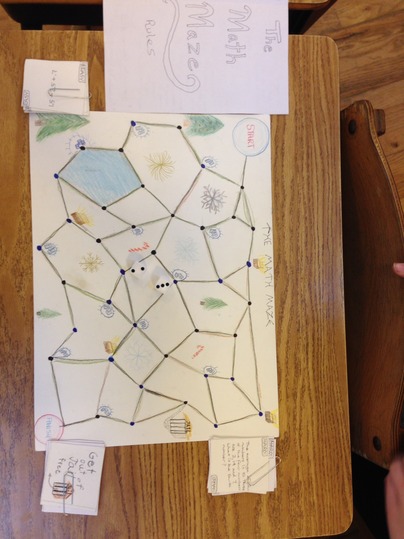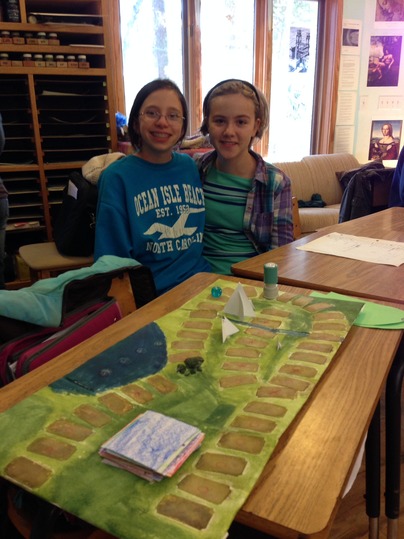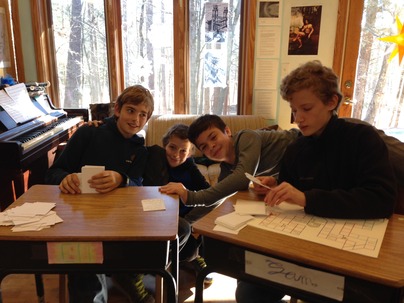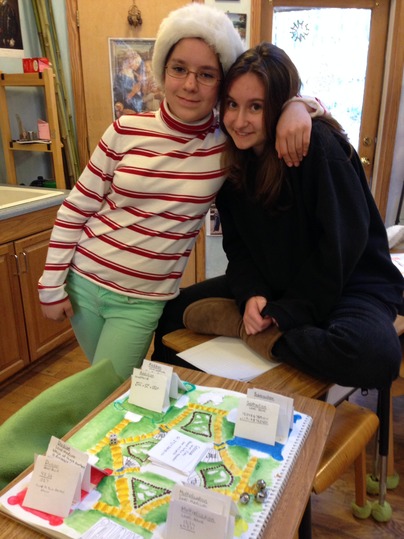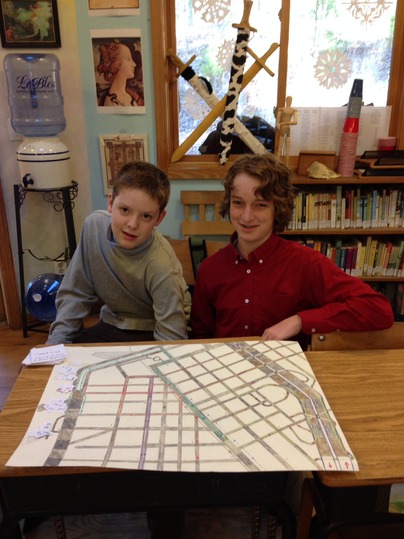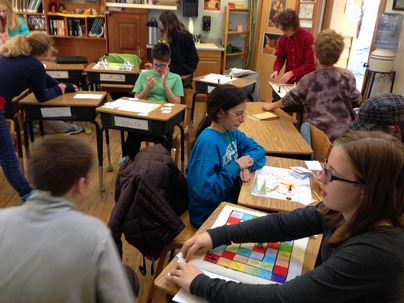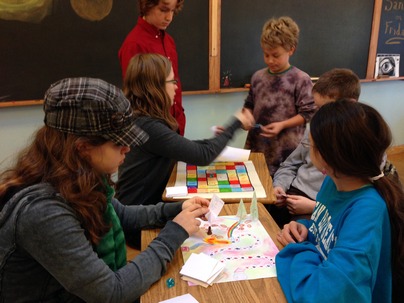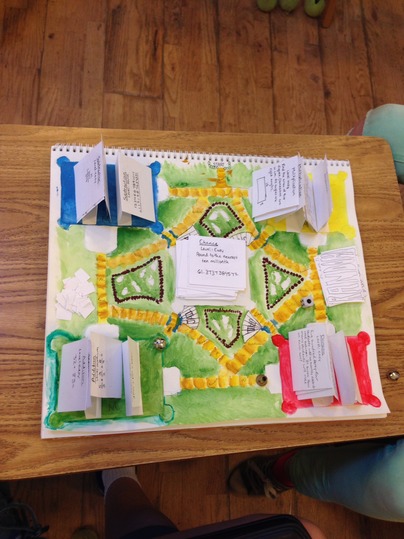 ---
Senior Class Fundraiser

"Love on a Horse"
Saturday, February 1, 9:30 am - 4:30 pm

Pre-book a fun one-hour riding session on a Valentine's Day decorated horse and receive hot cider and home baked goodies for only $40!
We've had three generations ride together! ALL the proceeds go to the EWS Class of 2014 for their senior trip and graduation.
Bring your family, neighbors, and friends out for a fun afternoon on the farm. Absolute beginners are our specialty!!
Blue Skies of Mapleview LLC, 3609 Pasture Road, Hillsborough, NC.
www.blueskiesmapleview.us
200 lb limit, no age limits.
Contact Deborah Pearson-Moyers 919-933-1444 with questions.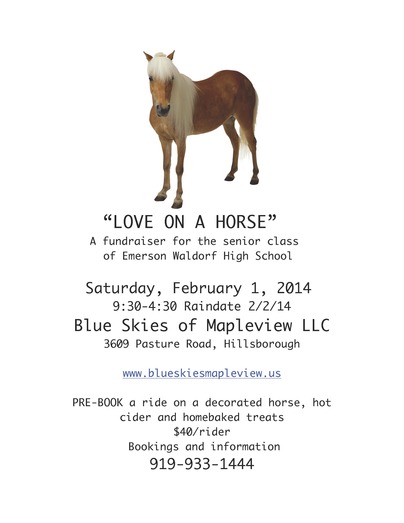 College Acceptances - EWS Class of 2014

As of 1/14/2014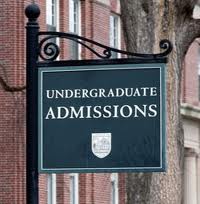 Brevard College (NC) + merit scholarships
Berry College (GA) + merit scholarship
Clark University (MA) + merit scholarship
Eckerd College (FL)
Guilford College (NC) + merit scholarship (3 students)
Lynchburg College (VA)
Niagara University (NY) + merit scholarship
University of North Carolina at Asheville (2 students)
Ursinus College (PA) + merit scholarship
University of Vermont + merit scholarship
Western Carolina University (NC) + Honors College + merit scholarship

CONGRATULATIONS!!
Ninth Grade Spanish Children's Books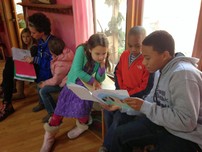 The 9th Grade finished their Spanish children's books, which will be donated to the same school as last year, in Honduras. They have read their stories to the 1st Grade and will be sharing them with 3rd Grade as well.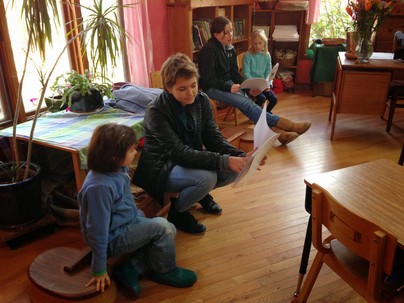 Lyle Estill Inspires EWS High School Students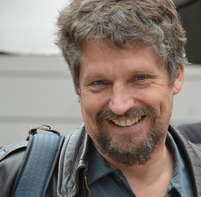 by Sierra Bradshaw-Kreimer
Grade 11
Before holiday break, Lyle Estill visited and spoke with the High School Sustainability class. He is the editor of
Small Stories, Big Changes: Agents of Change on the Frontlines of Sustainability
, as well as the author of various other sustainability-oriented books, and the founder of Piedmont Biofuels. He had a casual, impressive presence. His thoughts on sustainability were impactful, and he synthesized great amounts of information and ideas extremely well. For example, when asked what he considered sustainability to be, he replied that it is "putting as much into the pot as you take out of the pot. Otherwise, the pot runs empty." He emphasized that sustainability is something that can be incorporated into any aspect of any person's life. Whatever is significant to you, it can be sustainable-ized. Also, the frankness with which he spoke of the problems and obstacles facing Piedmont Biofuels and sustainability at large was welcome. He spoke on sustainability with an expertise that comes from an immersion in the subject, and was almost intimidatingly intelligent. After hearing him speak, sustainability seems both more complex and vast, and more workable in everyday life.
Lyle Estill and other leaders in sustainability will be speaking at Fearrington on February 6, 7-9 pm.
Click here
for details on Amuse Bouche from Pickard's Mountain Eco-Institute.

---
Basketball Update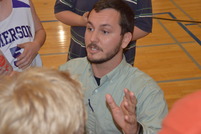 The Boys' and Girls' Middle School teams started 2014 with great games against Carolina Friends school on Friday, 1/10. The girls showed a new "trap" defense that was very effective, causing many turnovers by CFS. Although the girls lost a close one, they played with great determination and improved skills.
The Boys' team practiced extra hard before this game, since they knew they were going to be about 3 players short. They came out with a fierce resolve to keep their winning streak intact and they succeeded. They beat CFS not only in scoring, but also in getting loose balls and rebounds.
Both Middle School teams play this Tuesday at Durham Academy and next Tuesday at home against Trinity.
Mary Kirchoff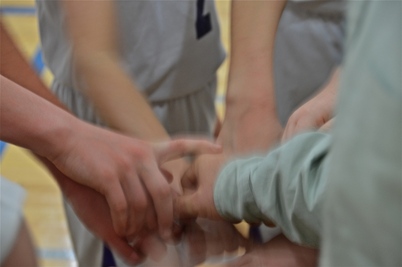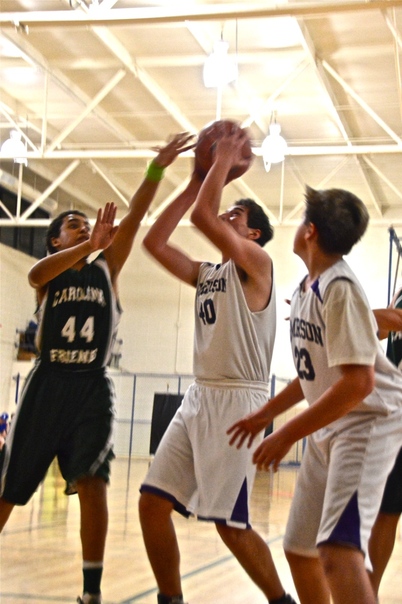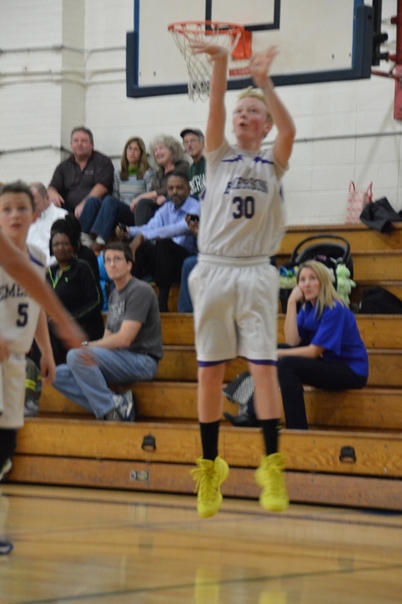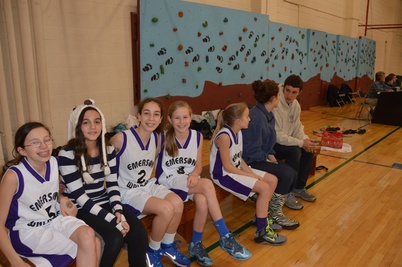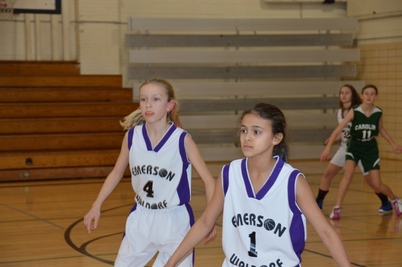 Winter Ultimate Team Victorious!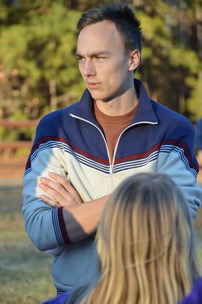 The week before Christmas was an exciting week for our Winter Ultimate team. On Dec 15, we faced our longtime rival, Carolina Friends School, and the pressure was on. We started strong in a hard-fought and exciting match and came out victorious, 8-6!
Then on Tuesday the 16th, we met Triangle Day at their field. Never trailing in the game, and with great teamwork and a strong offense, the Gnomes won 15-7.
We have lots more games coming up in January – check out the
online athletic calendar
and come along and cheer us on!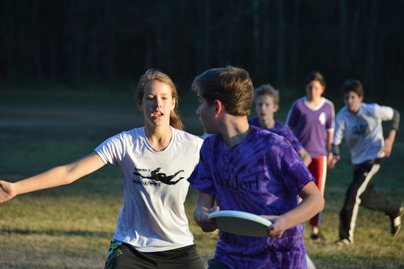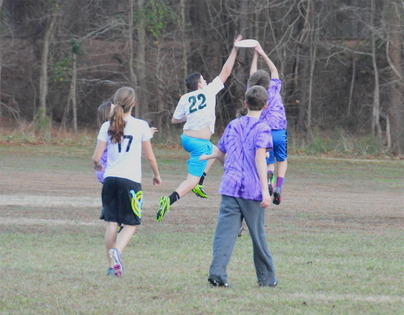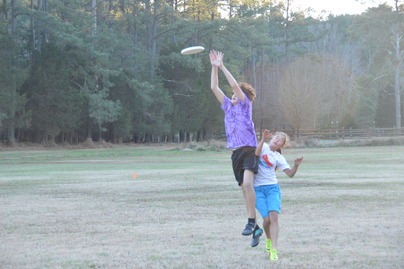 A Moment of Pause

---
"Live in the sunshine, swim the sea, drink the wild air" – Ralph Waldo Emerson

---
EVENTS

Please join us to explore the secrets of
Winter through Art
on Saturday, 1/25 from 1:30-4:30 pm in the Richards Room in the High School. Martha Kelder will lead us in a variety of artistic experiences, including watercolor painting. The cost is $25 plus a $5 supply fee.
Space is limited to 12; please pre-register by emailing Peg Carmody at
mcarmody@nc.rr.com
or call her at 919-537-8142.


SERVICES AND ITEMS
New iPhone 5 for sale
– call Eve Olive at 919-489-2564 if interested.
Balance your Life with Ayurveda~ Health & Lifestyle Consultations and Restorative Bodywork.
The focus of this consultation gives you direction in creating optimal health by making simple alterations in daily eating and lifestyle habits which are specific to your unique constitution. Restorative Bodywork nourishes the nervous system as well as the body with Hot Stones, Warm Oil & Steam Therapy. A wonderful gift for loved ones, friends, colleagues, or yourself! Gift Certificates for special occasions or just giving thanks. Offered in my lovely home office just minutes from Emerson. For monthly specials & more details:
www.stoneandspa.com
or call Shoshanna at 919-309-9989.
Why not have an artist do your hair?
Nancy Moore has been an artist/hairdresser for over 20 years, and an EWS mom for 16. Now located at the beautiful FLOW Salon, 587 Old Farrington Road, Chapel Hill NC 27517 For appointment call or text (919)260-2495 ...or book yourself online at
www.nancyannmoore.com
. Let the good hair days begin!
Finally, a way to stop aging at the cellular level
~ we all know that aging starts with our cells ~ stress, poor diet, and environmental toxins can wreak havoc on our cells every day. The more they're bombarded, the more vulnerable they become to conditions that trigger aging. Studies show that resveratrol, the compound that gives red wine its health benefits, helps to cut down on the degenerative diseases of aging. Shaklee offers Vivix, the only product on the market that includes both resveratrol and a proprietary phytonutrient blend, making it 10X more powerful than resveratrol alone. Go
here
for more information or contact Joanne Estes, Waldorf grandmother, at
greencafeonline@gmail.com
Dr. Hauschka Facials/Retailer:
CORI ROTH/Licensed, Certified, Holistic Esthetician. Revive your body, mind, and senses with a nourishing and soothing Divinerose Facial. Offered in an unhurried and retreat-like setting. 15% off first-time client. Visit
www.divinerose.com
for more info.

KatieBeth's Learning Garden!
We are a retail store and community class space located at 400 S. Elliott Road in the Galleria Shopping Center. Here, you can find the supplies you need for a Waldorf-friendly home, including imaginative natural toys from Camden Rose, Ralph Evans, and Sarah's Silk, fiber arts kits and supplies from Harrisville, beeswax candles, stones, and supplies from Mercurius. We sell new and consigned educational materials and games for your whole family.
www.katiebethsgarden.com

REALTORS/HOUSING
Buying a home? Selling a home? Investing in real estate? HEAD, HEART and 20+ years of HANDS-ON EXPERIENCE giving caring advice and guidance to hundreds of happy home buyers and sellers – let me help you with all of your Real Estate needs! Judy Weinstock, REALTOR, EWS Alumni parent. Joyfully donating to EWS with every sale. Phone 919.951.1800.
www.seejudy.com
.

Advertising Changes for the Emersonian
We accept small classified-type advertisements. Each submission to the Classifieds should be no more than 6 lines of text, which is approximately 60 words. The costs are as follows: $5.00/week; $10.00/month or $100.00/school year (10 months). Payment for Community Bulletin Board Submissions should be made by the Friday before the publication week (we publish every Wednesday school is in session.) No charge for advertisements of free events or non-profit organizations. Submit ads to:
emersonian@emersonwaldorf.org
.

General Policy for the Bulletin
No political or religious advertisements. No competitive program advertisements. No outside fundraisers. The editors will decide the placement of advertisements. Submissions may be edited for content and length. The Emerson Waldorf School retains the right to choose not to print an advertisement.
Public announcements and services offered in the Emersonian or other circulars produced by Emerson Waldorf School are paid advertisements and do not necessarily reflect the views and opinions of Emerson Waldorf School or its employees.
---
E-Newsletter Design and Graphics

Emersonian Publishing Team:
Kelley Wiley - Content, layout, correspondence, advertising
Raelee Peirce - Header design, layout
Barbara Holloway - Photo & creative content, editing
Kathleen Jackson - Editing