2014 Cultural Focus: India and its people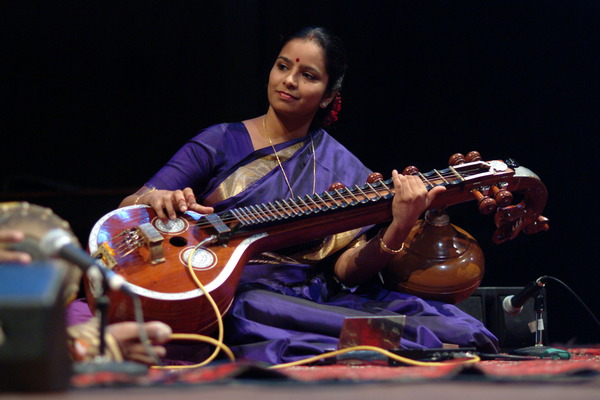 Photo by gary samson
We're thrilled to officially present our 2014 Cultural Focus, "India and its People." Folklife works with hundreds of communities each Festival, and our Cultural Focus allows us to further engage with a new community each year.

This year's Cultural Focus showcases an incredible array of Indian traditions including Bollywood Dance performance as well as lessons, Indian cinema in partnership with SIFF Film Center, music performances, a catwalk-style fashion show, an epic operatic dance ballet and more. Read on!
---
NEW! Visual Arts and PaperStock


Poster art by Mike klay
Launching at the 2014 Northwest Folklife Festival, the first annual PaperStock poster show will be a curated exhibition of some of the Pacific Northwest's best poster artists. Presented 11:00 am – 7:00 pm Saturday through Monday, May 24-26 at the Fountain Pavilion, the show features the images of many current, popular concert poster artists and silkscreen print artists.

The exhibition promises to be edgy, colorful, and impressive. Check out our blog for our exciting line-up of featured artists! Read more here.
---
volunteers make it happen!!
Did you know that every year nearly 800 volunteers staff our entrances, information booths, registration and more to make sure we have the most welcoming community arts festival in the city? They do, and we'd love to have you – fill out a Volunteer Application today!

How would you describe the Festival to someone who has never been?
"You can come and overserve, participate, learn a new dance, learn to play instruments, make new friends. Go and discover for yourself, walk around, and peek in rooms, watch dancers and musicians enjoy street dancers and eat, eat, eat. Allow yourself to be amazed and delighted." -M.L.Lykes, volunteering since 1988
---
A Message from our Sponsor: Mother Jones


Mother Jones magazine is excited to partner with Northwest Folklife to offer you a special discounted subscription.
We're an award-winning magazine of sharp reporting and smart analysis. We keep corporations accountable, hold politicians' feet to the fire, and bring you news you won't get anywhere else. Take advantage of our special offer. Subscribe now and get a full year of Mother Jones for just $9.95. That's 72 percent off the newsstand price.
You risk nothing: If at any time you choose to cancel, we guarantee that we'll give you a 100 percent refund of your subscription price. Act now. Join our community of smart, informed readers. Subscribe today!
Follow us:
---

You power Folklife! Folklife remains free thanks to your donations. Any amount matters! Please show your support — donate today.



---

Did you first attend the Northwest Folklife Festival in utero or as a babe in arms? We're collecting stories from those who have been connected to Folklife their whole lives. Send us a note at raffi.folklife@gmail.com with your memories and let us know what Folklife means to you!

---
Thank you!!
To the Contra Dance and Northwest Folk Dancer communities both of which held recent events to benefit Northwest Folklife. It is extraordinary to have such financial support from those with whom we work, and we offer our gratitude to the leaders, organizers and participants of those communities which together raised more than $4,000 to support our organization and our upcoming Festival.



---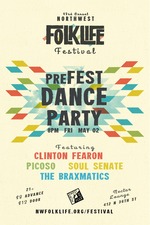 Join Folklife for our PreFest
Dance Party!
Friday, May 2nd, atthe Nectar Lounge





Fundraiser for Dunava:
a Seattle-based women's vocal ensemble specializing in the a cappella folk music of the Balkans. Join them for a fundraiseron April 12.




Earth Day 2014: The Tradition Continues

Join the Duwamish from 2-4pm on Sunday, April 13th at the Duwamish Longhouse and Cultural Center for an afternoon of stories as native and non–native tellers share stories about the earth and our relationship to it.