Let the Second Cultural Crossroads Dance Series Begin!
Join us for African Rhythm and Dance on Saturday, February 15th, 2014, 6:30PM - 8:30PM.

Northwest Folklife presents Manimou Camara and Tribe-Olution February 15th at Bellevue Crossroads. Manimou Camara is a master drummer and dancer from Guinea, West Africa. He is the founder of Dounia Djembe, a Seattle based percussion and dance company, and a member of TRIBE-olution which is a collaboration of world champion break dancers Massive Monkees & Extraordinary Futures with hip hop soul band Global Heat, African dancers, and Brazilian Capoeira masters.
As part of the 2014 Cultural Focus, join Folklife in rolling up your sleeves and learning how to cook Indian food!
Tips and short cuts for Indian cooking - Healthy Vegetarian
With Archana Verma
February 15th, 2014 at PCC Natural Markets
11435 Avondale Rd NE, Redmond, WA 98052
(425) 285-1400; 9:00AM - Noon
Pre-register by emailing programming@nwfolklife.org with your name and contact information.

*** SAVE THE DATE! ***
Do you like to dance? Get ready for the Pre-Festival Dance Party on Friday, May 2nd at the Nectar Lounge in Fremont. We guarantee you'll be need to boogie with a line-up that includes Clinton Fearon, Picoso, Soul Senate, and The Braxmatics!

---
Community Events
FIUTS CulturalFest at the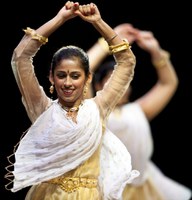 Univeristy of Washington


Friday, February 7th at 11:00 AM
and
Saturday, February 8th at 5:00 PM



Come join our friends at FIUTS (The Foundation for International Understanding Through Students) this weekend for their annual CulturalFest on the UW Campus. Friday will feature the International Expo featuring activities, arts and crafts, games, and learning opportunities for the whole family. Saturday starts with a silent auction and reception to support FIUTS cultural and educational programs that will be followed by a performance showcase featuring performance art from around the world! Visit http://www.fiuts.org/events/culturalfest for information.
Northwest Puppet Center presents
Seattle's 2nd Crankie Festival!
Friday, Feb. 21st, 8:00 PM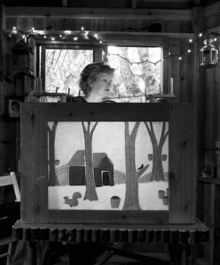 Northwest Puppet Center, 9123 15th Ave. NE, Seattle, WA 98115, $15
http://crankiefest.brownpapertickets.com

An evening dedicated to this unique folk art which combines live music with storytelling and shadow puppetry. These hand-crafted scrolls are mounted in boxes and stories unroll as it cranks along.

Seattle's 2nd Crankie Fest features Gaelic, French-Canadian and American crankies along with a special presentation on 19th century moving panoramas!

One night only featuring the talents of: Rich Hill, Dejah Leger, Louis Leger
Skye Richendrfer, Sue Truman, and special guest Erkki Huhtamo, Media Archaeologist at UCLA.

Pop Music Industry Conference
Saturday, February 22nd, 10:00am, $16/$20 Non-Student


Viking Union MPR, Western Washington University
516 High Street Bellingham, Washington, 98225
http://golkac.wix.com/aspopmic2014
We're thrilled to have our Programs Manager, Kelli Faryar, represent Northwest Folklife at the 2014 Music Industry Conference. Presented by Associated Students Pop Music at WWU, Pop Music Industry Conference serves as a place for individuals involved in the music industry across all levels of experience to gain useful knowledge, insights, and connections. Through the various segments of the conference, attendees are able to discover the ins and outs of getting into, and succeeding in the music industry. The Music Industry Conference is an opportunity for anyone with a passion for music to come together and discuss relevant topics and explore new ideas.