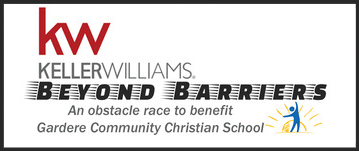 On Thursday, May 11th, GCCS teamed up with Keller Williams to help our students overcome obstacles in all areas of life. Representatives from sponsoring companies joined our own GCCS students to climb, jump, throw and splash their way to our biggest spring fundraiser to date. It was a full day of fun and newfound friendships that left the participants wanting more.
Congratulations to our winners!
1st Place – Performance Contractors
2nd Place – Level Homes
3rd Place – Keller Williams
Thank you to our amazing students who represented GCCS beautifully. We were told over and over again how encouraging and kind the students were. Also, thank you to all of our sponsoring teams for believing in our students and in God's vision for our school. The funds from this event will empower students with a quality education and a strong spiritual foundation.
Platinum Sponsors
Keller Williams Realty
Cajun Constructors
Silver Sponsors
United Rentals
All Star Automotive
Performance Contractors
Team Sponsors
ISC Constructors
Crawford Construction
Level Homes
Baton Rouge Title
Obstacle Sponsors
Simmons Railroad Group
Eustis Mortgage
Assurance Financial
Cobia Group
Premier South
Commerce Title
GMFS Covington
In Kind Donations
Three-Sixty-Eight
Xotic Pawn Shop
First Presbyterian Church
First Presbyterian Youth Group
GMFS Covington
Key Finders
City Tires
HDMK Construction
Albertsons Grocery – Perkins Road
Special Visitor
Casie Faul – Mrs. Louisiana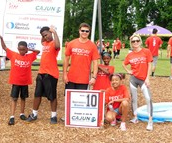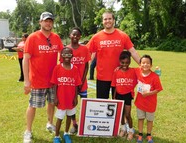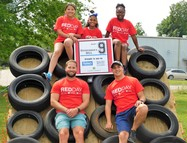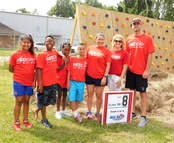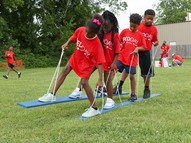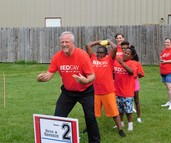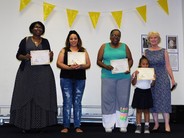 We love our parent (and grandparent) volunteers. These parents did more than double the required volunteer hours. They are our most faithful partners! Pictured: Carla Moye, Kendra Williams, Wanda Arnaud, and Haley Acevedo standing in for her mother Gabriella Hernendez who couldn't leave work for the event.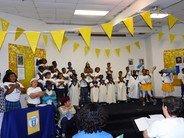 Our students sang and acted their way through the "Precious Promises to Famous Followers of the past 2000 years" including God's promises to Paul, Martin Luther, John and Charles Wesley, Pocahontas, Harriet Tubman, Gladys Aylward and Dr. Billy Graham.