---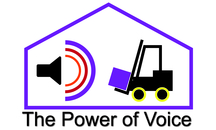 The value proposition of voice-directed warehousing hits two primary objectives of the supply chain leader: cost and improved quality in picking, which improves customer service.
The consumer electronics industry has outperformed most other industries in regards to supply chain excellence and maturity over the past decade. However, past success does not equal future success and companies should now reassess and realign to improve processes and technology for the future.
---
Surveys Turn Into Actionable Reports
Take Our Latest Surveys Now:
How can we drive value into supply chain process and reduce overall costs for healthcare?
For those in the healthcare supply chain
How do companies align functions (sales, marketing, finance, IT, source, make and deliver) to realize their supply chain strategy?
For manufacturers only.
How does Sales and Operations Planning drive agility in organizations?
For manufacturers, retailers, wholesalers/distributors/co-operatives.

---

April 11, 1PM ET
Growth is stalled, pressure is on operating margins, business complexity is increasing, and supply chain cycles need to change. The question for supply chain leaders is how do technologies, processes and organizations need change? Join us for this webinar as two supply chain leaders, Fran O'Sullivan, General Manager, Integrated Supply Chain at IBM and Michael Corbo, Vice President of Global Supply Chain of Colgate-Palmolive, present their vision for Supply Chain 2020 and participate in a facilitated Q&A with the Founder of Supply Chain Insights, Lora Cecere.
April 25, 1PM ET
Join us in this webinar for our launch of the Supply Chain Index. This is a new ranking system and benchmarking tool for companies to use to evaluate supply chain excellence. To build the index, we have taken the long view. The Index is based upon financial performance of companies from 2006 forward. Building a great supply chain is not something that can be done with a short-term project approach and excellence comes in small steps over a sustained long-term period.
The Supply Chain Index allows companies to better understand the relationship between supply chain ratios and financial (market capitalization) performance. In the webinar, companies will be able to understand which metrics correlate strongly with market capitalization growth. Come listen to this webinar to understand who has done it best and lessons learned.

---
---
Get facilitated hands-on training based on the book
Bricks Matter
, which has garnered multiple five-star reviews, and can be ordered at
Amazon.com
.
Registration Now Open:
Key Takeaways
:
Build an outside-in value network strategy and a three-year road map that you can implement back in the office.
Benchmark against industry peers.
Get a better understanding of the evolution of supply chain practices and the future of advanced analytics. Map the impacts and opportunities of unstructured text and the internet of things on your supply chain.
Gain insights on the evolution of market-driven practices, and the impact on the maturity models to drive improvement in supply chain by improving horizontal processes.
Develop an understanding of the future of technology, and the road for Supply Chain 2020.

---
Supply Chain Insights Global Summit
The Phoenician
Scottsdale, AZ U.S.A.
---
---
Get the Newsletter
To ensure you do not miss out on our monthly newsletter with our latest research reports and happenings, subscribe here:

If you already receive this newsletter, please feel free to share it with others:
To ensure you get future emails from us, please add either this email''s From Address or the domain @mail.vresp.com to your Address Book.
---
Lora Cecere founded
Supply Chain Insights
in February 2012. A company dedicated to research, turn to us when you want the latest insights on supply chain trends, technologies to know and metrics that matter.