---
Research Reports
Check out our
recent reports
based on our independent research and

analysis:
1. Building Market-driven Value Networks: Driving Differentiation in Supply Chain Processes Market-to-Market
2. Market-driven S&OP: A Guidebook on How to Build a Market-driven S&OP Process
3. Big Data: Go Big or Go Home

4. Retail Mobility: Is Mobile the New Answer to Propel Growth?
5. Sales & Operations Planning Improves Supply Chain Agility: Over 90% of Companies Believe that S&OP Improves Supply Chain Agility
6. Voice of the Supply Chain: Quantitative Survey of 61 Supply Chain Leaders from 40 Companies

---
Take a Survey


You are invited to take our current online survey today. Your participation is most appreciated and we'll always share the results with you!
Packaging Design & Development Survey:
T
he complexity and role of technology in packaging design and development. For those in Packaging Design and Development in the Consumer Packaged Goods, Food & Beverage and Over-the-Counter Drug industries.

C
lick
here
to take this survey
.
---
Analysis & Opinion
Check out our blogs and Wiki of supply chain terminology: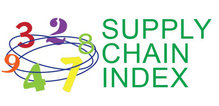 Supply Chain Shaman Blog
Supply Chain Index Blog
Supply Chain Insights Wiki
And don't forget to follow us on Twitter:
@
lcecere
@SCInsightsLLC
@indexgirl
@
constancek
---
What's Next?
The Supply Chain Insights Community is Coming Soon!
In September 2012, Supply Chain Insights is launching a Supply Chain Community on the Jive platform. The goal is for it to be the go-to location for software and technology ratings and reviews, benchmark data, relevant research, job postings and more. We are cooking up something special for you and your teams. It will be a global, virtual environment for all supply chain professionals to learn and grow.
Sign up today and we'll notify you when it launches:

---