---
Check out our most
recent reports
based on our independent research and

analysis:
1. Putting Together the Pieces: A Guide to S&OP Technology Selection to Build a Market-driven Value Network
2. Supply Chain Metrics That Matter: Focus on Retail: Using Corporate Annual Reports' Financial Data to Better Understand the Retail Supply Chain
3. Consultants' Voice: Views from Consulting Companies on Supply Chain Excellence

---
Take a Survey


You are invited to take one of our current online surveys today. Your participation is most appreciated and we'll always share the results with you!
Downstream Data:
How downstream data is being used and how it's shaping supply chain outcomes
. For Manufacturers and Retailers only who are using/sharing or planning to use/share downstream data.
C
lick
here
to take this survey
.
Transportation Management:
How business complexity and supply chain maturity affect the deployment of supply chain technologies to improve transportation management
. For Manufacturers, Retailers, Distributors, as well as Transportation Providers, Consultants and Software Providers. Must be familiar with Transportation Management.
C
lick
here
to take this survey
.
---
The Supply Chain Index, 25 Years in the Making

What can we learn about supply chain excellence from examining 25 years of financial data? Find out on
September 24 at 1pm EST
during a webinar presentation with co-presenters Abby Mayer, Research Associate at Supply Chain Insights and Lora Cecere, Founder of Supply Chain Insights. Learn more about our Supply Chain Index an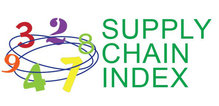 d how it is helping companies evolve their supply chain practices. For more information and to register for the webinar, click the button below.

---
Supply Chain Insights Community Offer
Our Community is almost here and we have a special offer for your company! Supply Chain Insights will award a complim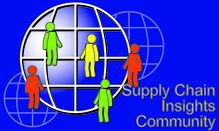 entary training session to the company with the most employees registered for the Community by
September 30
. This newly designed training comes with experiential exercises, team-building activities, and insights on supply chain excellence, along with signed copies of the upcoming book,
Bricks Matter
(due in December 2012). Sign up today (and spread the word to your co-workers)!

---