---
2013 Best Report #1: Big Data Handbook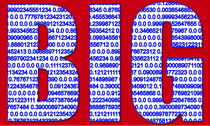 Big data is more of an opportunity than a problem: 76% consider it an opportunity, 28% already have a big data initiative in place and another 37% plan to. The possibilities of big data are endless. It starts with thinking about how to use different data in a differentiated way. In this archived report, learn how supply chain leaders are building capabilities to harness big data.
---
2013 Best Report #2: Putting Together the Pieces - The 2013 Guide to S&OP Technology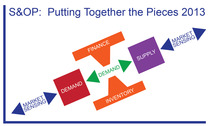 Over 80% of companies have an S&OP process. They are at varying levels of maturity. As companies evolve their processes, they need help sorting through the myriad of technology options in the market. This archived report outlines the maturity model and then shares insights on strengths and considerations of 32 vendor solutions.
---
2013 Best Report #3: Sales and Operations Planning - State of the Union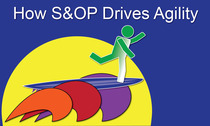 In this archived report, we show that companies with a mature goal in S&OP have better agility and cross functional alignment than those lacking maturity in their goals. Get a better understanding of the role of sales and operations planning (S&OP) plays in driving agility in organizations.
---
2013 Best Report #4: The Art of the Possible - Actionable Analytics for Value Networks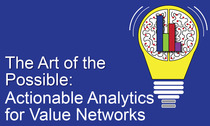 Analytics are a key component in order for companies to move upwards from the current supply chain plateau. In this archived report, learn how new analytics provide the potential to enable companies to redesign the supply chain with a horizontal orientation outside-in.
---
Supply Chain Leaders Give Their New Year's Resolutions

It is a new year. Celebrate. Take some time to reflect. What did you learn in 2013? What is in store for 2014? To jump start your thinking, we interviewed nine supply chain leaders. Listen to their answers to these questions in our New Year's Resolution podcast mini series.
Link to the podcast series
---
2014 Open Surveys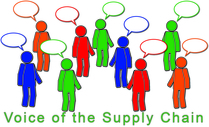 We rely on you and your insights to produce research reports that in turn help leaders in their work path. Take a moment to share your expertise on these open surveys:
Voice of the Supply Chain
---
Global Summit Videos

Check out presentations from our 2013 Global Summit here. Get a glimpse of the topics we cover, and the caliber of speakers we recruit for the agenda. Then sign up for our 2014 Imagine Summit in Scottsdale, AZ USA on September 10th & 11th.
Link to the 2013 Global Summit Videos
Link to the 2014 Global Summit
---
It's Our Birthday... Contest!

We want to hear from you. Tell us how you have used our content, and we will make it worth your while. It is a contest. The winners will get a complimentary registration for our annual Global Summit to be held in Scottsdale, AZ at The Phoenician on September 10th and 11th. We are giving away four tickets. Learn more here on our website:
Link to birthday contest
---
Talent Trap - Lora's Latest Blog Post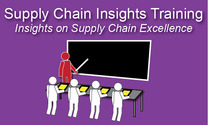 A great question was raised last week at the Supply Chain Insights Training in Atlanta. "Lora, I get it. I need to build talent. I cannot wait. But, help me, what are the talent traps to avoid?" Read Lora's latest blog post to find out what she finds to be the talent traps in building a supply chain team.
Link to the blog post
---
About Supply Chain Insights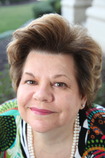 Founded by Lora Cecere in February 2012, Supply Chain Insights is focused on delivering
independent
,
actionable
and
objective
advice for supply chain leaders. If you need to know which practices and technologies make the biggest difference to corporate performance, turn to us. We are a company dedicated to this research. We help you understand supply chain trends, evolving technologies and which metrics matter.
Link to the Supply Chain Insights website
---
"Supply Chain Insights, Supply Chain Insights Index, Supply Chain Index, Supply Chain Shaman, Supply Chain Shaman's Circle, Supply Chain Insights Community, Supply Chain Insights Global Summit, Supply Chain Metrics That Matter, and all associated logos and designs are Trademarks of Supply Chain Insights, LLC."