---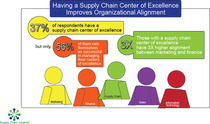 The Supply Chain Insights website is a research bank for you to read, learn and share. Here are our latest works to help you understand the current state of supply chain in infographic format. Please utilize these slides in your presentations and share with your network. Our works are meant to help the supply chain leader and the community grow and prosper. Enjoy!
Link to the Infographic Portfolio
---
Introducing The Supply Chain Shaman's Journal, a collection of Lora Cecere's blog posts from the website www.supplychainshaman.com. In this latest issue we have compiled posts from inception on Leadership.
---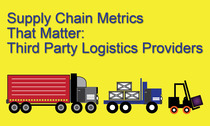 The third party logistics industry is less than 50 years old and the business model is still evolving. Companies are struggling with financial performance and no one has successfully differentiated their services to establish strong brand loyalty. Hear what 3PLs need to do to create a more resilient business model.
---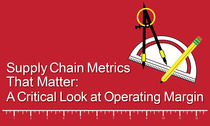 One of the most challenging and important intersections to manage is that of inventory turns and operating margin. In our report we find that consistent year-over-year progress is rare across all industries. Learn more about the impact of this poor progress and what companies are showing better results.
---
About Supply Chain Insights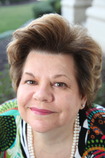 Founded by Lora Cecere in February 2012, Supply Chain Insights is focused on delivering
independent
,
actionable
and
objective
advice for supply chain leaders. If you need to know which practices and technologies make the biggest difference to corporate performance, turn to us. We are a company dedicated to this research. We help you understand supply chain trends, evolving technologies and which metrics matter.
Link to the Supply Chain Insights website
---
"Supply Chain Insights, Supply Chain Insights Index, Supply Chain Index, Supply Chain Shaman, Supply Chain Shaman's Circle, Supply Chain Insights Community, Supply Chain Insights Global Summit, Supply Chain Metrics That Matter, and all associated logos and designs are Trademarks of Supply Chain Insights, LLC."
Supply Chain Insights
Global Summit
Sept. 10-11, 2014
The Phoenician
Scottsdale, AZ U.S.A.
---
Supply Chain Insights Training

Atlanta, GA USA
Jan 16-17, 2014
and
San Diego, CA USA
Mar 25-26, 2014
---
Supply Chain Insights is Social
Connect with us in our community, view our latest blog posts and hear interviews on our YouTube channel and podcast show plus more.
---
Get the Newsletter
Make sure you are on our list to receive monthly updates of our research, supply chain knowledge, interviews with top supply chain leaders and more.

If you already receive this newsletter, please feel free to share it with others:
To ensure you get future emails from us, please add either this email's From Address or the domain @mail.vresp.com to your Address Book.
---