---
Since the launch of Supply Chain Insights, we have completed 35 reports, fielded 15 research studies, produced 13 webinars and delivered 30 podcasts. We think that this month's reports are among some of our best. We hope that you hope so too! We welcome your feedback.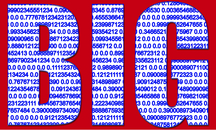 Data is growing in volume, variety and velocity. Most companies do not know what to do with the data they have today, much less the new forms of data. However, 76% of companies surveyed see it as a Big Data Opportunity not a Big Data Problem. Read this report to see how companies are mobilizing to drive new business models and take advantage of new forms of analytics.
Don't miss our live
Big Data Webinar
this
Thursday July 11th. This webinar will cover the results of the survey and we will also hear from a panel of experts as they share their insights.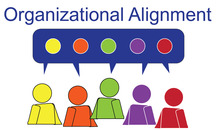 Alignment helps companies to achieve better results faster. Based on research of over 200 respondents, we see that a focus on three techniques helps to accelerate organizational alignment. Read this report to understand how a focus on supply chain strategy, Sales and Operations Planning (S&OP), and Supply Chain Centers of Excellence drives success. Find out more about this
report here
.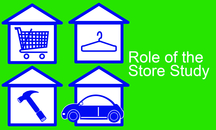 Retailers are in a vice. Productivity is stalled, and new business models abound. As companies struggle with channel convergence, the question is what is the right role for the store? Read this report to gain insights from over 100 retailers.
---
Open Surveys
Your Participation Helps Us Provide Results
Our latest survey is designed to find out more about the talent gap in supply chain. For Manufacturers, Retailers, Distributors & Consultants in supply chain management.
Help us understand:
What is the current state of supply chain talent issues today?
What are the top issues surrounding recruiting, hiring and training talent?
What are today's top strategies to address these issues and how are they working?
Help us define how companies are using B2B solutions such as EDI and XML to improve their supply chain performance. For Manufacturers, Retailers, Distributors & Co-operatives and 3PL providers.

---
Supply Chain Insights Global Summit
™
Sept. 11-12, 2013
The Phoenician
Scottsdale, AZ U.S.A.
The time is close. We believe that supply chain saves the world. It is our goal to help supply chain leaders deliver on improving corporate performance. We want to give everyone the advantage that comes through supply chain mastery and thought-leading research.
---
Upcoming Webinars

July 11th at 1pm ET is our latest webinar, Big Data.
Join us as Lora Cecere leads a
panel discussion that covers the latest research report on this hot topic.
---
Supply Chain Insights is Social
Connect with us in our community, view our latest blog posts and hear interviews on our YouTube channel and podcast show plus more.
---
Get the Newsletter
Make sure you are on our list to receive monthly updates of our research, supply chain knowledge, interviews with top supply chain leaders and more.

If you already receive this newsletter, please feel free to share it with others:
To ensure you get future emails from us, please add either this email's From Address or the domain @mail.vresp.com to your Address Book.
---
Supply Chain Insights
is focused on delivering independent, actionable and objective advice for supply chain leaders. A company dedicated to research, turn to us when you want the latest insights on supply chain trends, technologies to know and metrics that matter.
"Supply Chain Insights, Supply Chain Insights Index, Supply Chain Index, Supply Chain Shaman, Supply Chain Shaman's Circle, Supply Chain Insights Community, Supply Chain Insights Global Summit, Supply Chain Metrics That Matter, and all associated logos and designs are Trademarks of Supply Chain Insights, LLC."