Spring is here. Everywhere we look, the world is waking up to put new vigor into their supply chain. In this newsletter, we share the latest research that we feel will help you do just that. As always, if you have any questions let us know. We're here to help!
Best,
Lora
---
Two New Reports Have Published!
Inventory Optimization in a Market-Driven World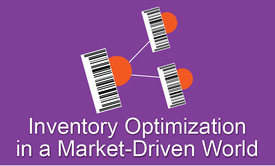 The rate of change in the last decade in supply chain management practices is

driving the need for

deeper

and more

sophisticate

d inv

entory ma

nagement strategies. In this report we tell you what role inventory plays in a market-driven value network, the factors that increase inve

ntory, an overview of inventory technologies, a

nd misconceptions to tackle to improve your performance. Read the full report here.
Supply Chain Metrics That Matter: A Focus on Pharmaceutical Companies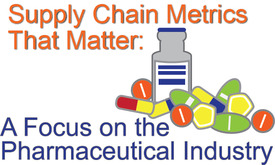 Back in 2012, the pharmaceutical industry was in decline and consolidation had altered the competitive landscape. Pharmaceutical supply chain processes were outdated, companies were relying on substantial financial resources to stockpile inventory, allowing customer service, inventory and costs to become wildly out of sync. Three years later, and under the lens of linked metrics to improve supply chain, we revisit this research to update how the business model has evolved, what pharma companies have done to improve their business processes, and analyze how successful they have been in making the pivot. Read the full report here.
---
Imagine Summit Agenda Will Accelerate Your Supply Chain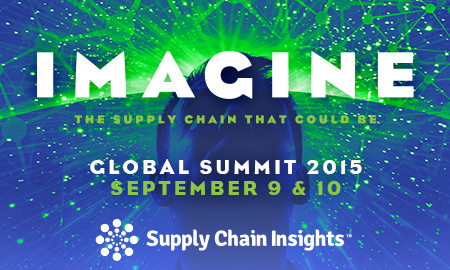 Imagine the supply chain of the future. Join supply chain leaders to re-write supply chain history. We have designed an agenda to challenge you and to drive new thinking. Join us as we unveil the work on the Supply Chains to Admire, and then focus on the evolution of digital supply chain concepts. We are preparing you to run the race for Supply Chain 2020 through the debut of our new simulation game - Impact! - on the power of outside-in processes.
To prepare for the future, we need to know where the world is going. We are joined by two preeminent keynotes on the global economy. Dr. Pankaj Ghemawat will share insights on the rise of global multinational and the future of trade and Dr. Richard Florida focuses on the rise of Megacities. The agenda also includes case studies and insights from General Mills, Green Eileen, Gigwalk, Intel, Jabil, Lenovo, Sidecar, Seagate and Wright Medical.
Networking with peers in the digital showcase will provide you with contacts you will leverage for help and advice for the rest of your professional life.
This Supply Chain Insights Global Summit is a conference designed to give leaders insight, advisory, networking and hands on access to empower them to change their businesses. This not-to-be-missed event will change how you look at supply chain as a resource.
---
Ready to Take Your Career from Good to Great?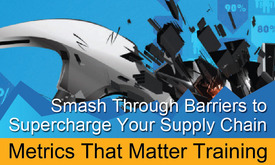 Join us June 11th and 12th in Philadelphia for a two-day training session designed for the mid-level supply chain leader. In the first day, you will gain insights on the translation of supply chain excellence to business performance, insights on the Supply Chains to Admire, and how to drive business alignment to accelerate goals. In the second day, participants will imagine the supply chain of the future and create a vision for Supply Chain 2020 through a facilitated experiential team learning activity. In this game environment, named IMPACT!, participants will cement their definitions on the importance of outside-in processes and the digital supply chain.
Register for our June 11th and 12th training to expand your career potential
---
Supply Chain Leaders Speak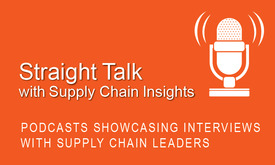 In our podcast series Straight Talk with Supply Chain Insights we interview some of the most innovative supply chain business leaders around. Listen to our latest podcasts to hear about emerging trends, current best practices, impending challenges and success stories. In just a few minutes you'll learn how to take theory and implement it into effective practice.
---
New Infographics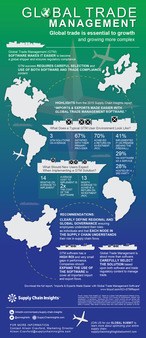 Global trade is essential to growth, and it is growing more complex. Global Trade Management (GTM) software makes it easier to become a global shipper and ensures regulatory compliance. Success with GTM requires the careful selection and use of both the software and trade compliance content.
We have a new infographic on Global Trade Management showing you what a typical GTM business environment looks like, what you should expect from a solution and recommendations on implementing the software.
Check out the infographic
here and if you have questions let us know.
---
Take a Survey
Give us your opinion, get an invite. We've got several open surveys and we'd like to hear your opinion. As a thank you, you will receive an invitation to a private round table with your peers to discuss the findings and understand how to apply the results to your improve your supply chain.
---
Upcoming Webinars
Join us for any or all of these upcoming webinars. Here's a list of webinars where we're either hosting or participating/ Register now!
Supply Chain Insights Hosted Webinars
Supply Chain Insights Participant Webinars