The speed of business continues to accelerate, and companies must evolve their processes to stay competitive. We're sharing content to enable your decision making and improve your performance. As always, if you have any questions let us know. We're here to help!
Best,
Lora
---
Two New Reports!
Driving Supply Chain Excellence: Insights On The Use Of A Supply Chain Center Of Excellence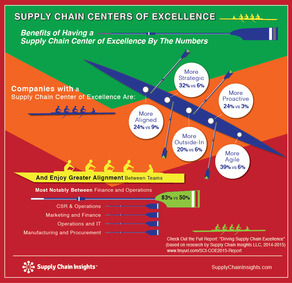 Supply Chain Centers of Excellence improve the performance of an organization, but only when they are executed well. We've found that one out of two companies have them, but only 50% of the ones that exist are successful. However, when designed and implemented properly, the results are remarkable.
---
Supply Chain Metrics That Matter: A Focus on Food and Beverage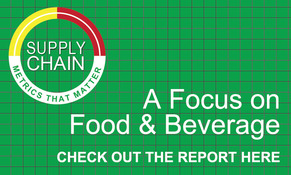 Over the last decade, consumer confidence in the food and beverage industry supply chains has waned. Shopper distrust is high; and as a result, growth declined. Only General Mills was able to drive improvements in inventory turns and operating margin.
---
Are You Ready For The 2015 Supply Chains to Admire?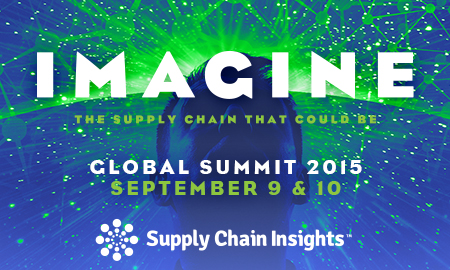 In our 2014 Supply Chains To Admire research we identified the companies that excelled against their peer group and the metrics to substantiate it. In 2015 we'll tell you not only who outperformed their peer group, but the drivers behind those improvements which you can emulate. Join us at The Phoenician in Scottsdale, AZ to hear first-hand how leaders of the best performing supply chains in the industry are improving.
---
What's the Big Deal About Big Data?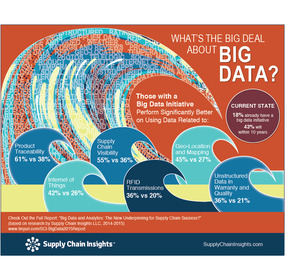 Data, data everywhere and no insights to be found. That's a common enterprise problem. With tsunami's of information coming into an organization, how do you pull out information to help improve your process?
---
Ready to Take Your Career from Good to Great?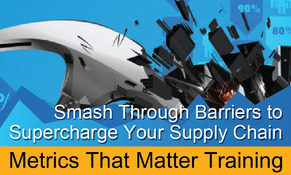 Join us August 13th and 14th in Philadelphia for a
two-day training session
designed for the mid-level supply chain leader. In the first day, you will gain insights on the translation of supply chain excellence to business performance, insights on the Supply Chains to Admire, and how to drive business alignment to accelerate goals. In the second day, you will imagine the supply chain of the future and create a vision for Supply Chain 2020 through a facilitated experiential team learning activity. In this game environment, named SCI IMPACT!, participants will cement their definitions on the importance of outside-in processes and the digital supply chain.
---
Supply Chain Leaders Speak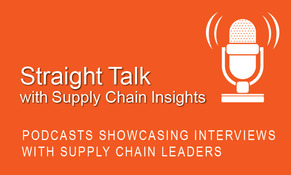 Listen to our latest podcasts to hear about emerging trends, current best practices, impending challenges and success stories.
---
Listen to Our Webinar "Taking Charge of Your Career"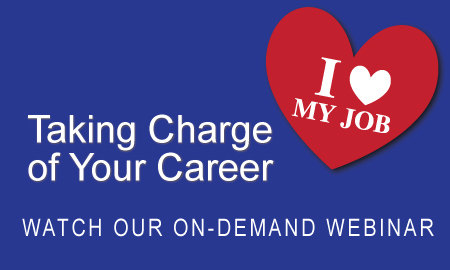 Listen to industry leaders Andrew Byer of Procter & Gamble and Fran O'Sullivan of IBM share their thoughts and tips on how supply chain professionals can achieve success by thinking globally, stepping outside your comfort zone, and creating a strong network.
The webinar will deliver actionable advice on how to accelerate your career.
---
Stay Current
We're prolific writers at Supply Chain Insights. You can read one of our latest blog posts here. If you have comments or questions let us know. We love hearing from you.
Supply Chain Shaman Blog
Lora's LinkedIn Influencer Posts
Global Summit Blog
---
Take a Survey
You give to us, we give to you! That's our motto. We are firm believers in the open content research model, which means we take what you give us, apply detailed algorithms and write research to provide you with unique insights. Even better, when you contribute to our research you get an invite to a private roundtable to discuss results. Take a survey and be part of something transformational.
---
Upcoming Webinars
Here's a list of our webinars. Register now!
Supply Chain Insights Hosted Webinars
Listen To Our On-Demand Webinars