---
The Supply Chain Insights team is proud to release two research reports this month.

The healthcare industry is being turned on it's head. It is stuck and with new regulation and taxation restrictions, a redesign is critical. Improvement is possible if h
ealthcare providers and their suppliers
work together and understand the basics of supply chain management. Read the results of our latest study in this research report.

The automotive industry has seen significant growth since the Great Recession. To avoid history repeating itself, the manufacturers should redesign their supply chain outside-in and with a focus on resiliency and agility. Learn more in this latest research report.
---
NEW: The Supply Chain Shaman's Journal: S&OP

Introducing The Shaman's Journal, a collection of Lora Cecere's blog posts from the website www.supplychainshaman.com. In the upcoming debut issue, we have compiled posts from inception on Sales and Operations Planning/ S&OP. Subscribe here to ensure delivery of the first issue:
---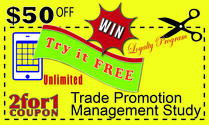 How are trade promotions planned, budgeted and measured?
What are the top barriers to excellence in trade promotion management? Do companies have Digital Path to Purchase initiatives?
Help us with your knowledge and expertise to close out this survey and get the research report always with no login required and no cost to you.
For Manufacturers, Retailers and Consultants with trade promotion experience.
---

Our 2013 Global Summit taught us to think differently and imagine the possibilities. We are happy to announce that registration is now open for our 2014 event. To get an idea of what is in store and my recap on our last event, read my latest blog post:
Visit the Supply Chain Insights Global Summit website here
---
Supply Chain Insights
Global Summit
Sept. 10-11, 2014
The Phoenician
Scottsdale, AZ U.S.A.
---
Supply Chain Insights Training

Designed for Supply Chain Directors and Managers, this Supply Chain Insights Training is designed to make you and your teams think differently to capture new opportunities and mitigate supply chain risk.
---
Supply Chain Insights is Social
Connect with us in our community, view our latest blog posts and hear interviews on our YouTube channel and podcast show plus more.
---
Get the Newsletter
Make sure you are on our list to receive monthly updates of our research, supply chain knowledge, interviews with top supply chain leaders and more.

If you already receive this newsletter, please feel free to share it with others:
To ensure you get future emails from us, please add either this email's From Address or the domain @mail.vresp.com to your Address Book.
---
Supply Chain Insights is focused on delivering independent, actionable and objective advice for supply chain leaders. A company dedicated to research, turn to us when you want the latest insights on supply chain trends, technologies to know and metrics that matter.
"Supply Chain Insights, Supply Chain Insights Index, Supply Chain Index, Supply Chain Shaman, Supply Chain Shaman's Circle, Supply Chain Insights Community, Supply Chain Insights Global Summit, Supply Chain Metrics That Matter, and all associated logos and designs are Trademarks of Supply Chain Insights, LLC."