---
Supply Chain Insights Research Reports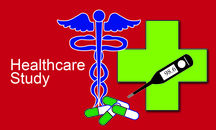 The hospital organization is drowning in data. They are trying to drive insights from data. While the mission is clearer on what defines supply chain excellence than for other industries, getting, using and maintaining data is an obstacle for the hospital to drive more value in the healthcare value chain. This report will summarize the findings of our latest survey in the field and will suggest next steps for improvement.
Don't miss our live
Healthcare Value Chain webinar
Friday May 17th. This webinar will cover the results of the survey and we will also hear from a panel of experts on their insights of how to heal the system.
The apparel industry has, on the whole, performed poorly over the past decade and struggled to improve performance on a variety of supply chain financial metrics. The rise of outsourced manufacturing, commodity price fluctuations, fast-fashion and the growth of corporate social responsibility have proved challenging for the industry, but we remain optimistic about the ability of supply chain to help right the ship. As part of the continuous Metrics that Matter series, this report will share insights on the current state of apparel supply chains.
---
From Lora Cecere's latest
blog post "Taking The Hill"
, this graphic shows how most industries are stuck on a plateau. Read how Lora describes the current state of supply chain and what it takes to climb up the supply chain summit
here
.
---
Open Surveys
Your Participation Helps Us Provide Results
How can Big Data drive supply chain excellence?
For manufacturers, retailers, wholesalers/distributors/co-operatives and 3PLs.
How do companies align functions (sales, marketing, finance, IT, source, make and deliver) to realize their supply chain strategy?
For manufacturers only.
How does Sales and Operations Planning drive agility in organizations?
For manufacturers, retailers, wholesalers/distributors/co-operatives.

---

Our Latest Podcast
Shellie Molina, Vice President of Global Supply Chain for First Solar is the very special guest on this week's Straight Talk with Supply Chain Insights. This in-depth look at her leadership and supply chain strategy at the three billion dollar company is insightful and inspirational.
Download and listen to this and all of our 17 podcast recordings here
.
---
Supply Chain Insights Global Summit
™
The Phoenician
Scottsdale, AZ U.S.A.
---
Upcoming Webinars

Our latest
---
Supply Chain Insights is Social
Connect with us in our community, view our latest blog posts and hear interviews on our YouTube channel and podcast show plus more.
---
Get the Newsletter
Make sure you are on our list to receive monthly updates of our research, supply chain knowledge, interviews with top supply chain leaders and more.

If you already receive this newsletter, please feel free to share it with others:
To ensure you get future emails from us, please add either this email''s From Address or the domain @mail.vresp.com to your Address Book.
---
Supply Chain Insights
is focused on delivering independent, actionable and objective advice for supply chain leaders. A company dedicated to research, turn to us when you want the latest insights on supply chain trends, technologies to know and metrics that matter.
"Supply Chain Insights, Supply Chain Insights Index, Supply Chain Index, Supply Chain Shaman, Supply Chain Shaman's Circle, Supply Chain Insights Community, Supply Chain Insights Global Summit, Supply Chain Metrics That Matter, and all associated logos and designs are Trademarks of Supply Chain Insights, LLC."