---
Welcome to 2016! This year we renew our commitment to improving your supply chain operations by delivering insights and content you can apply to your business. During the year, we'll continue to share new reports with you through our Open Content Research model, as well as discussions in webinars and podcasts, and opinions through blogs. In this newsletter you'll find new content to jump start your year.
Let us know what you think. We welcome your feedback and hope to see you in the Beet Fusion Community.

Lora Cecere
Founder, Supply Chain Insights
---
New Reports
Deep research studies. Open Content research. We write research to help supply chain leaders understand complex issues on their journey towards supply chain excellence. This month we are sharing three new reports: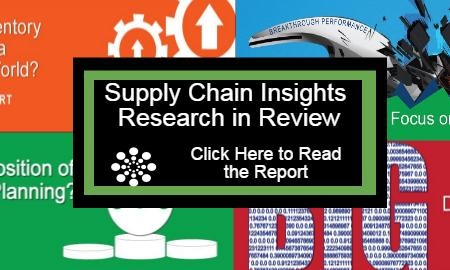 Research in Review - Insights from 2015 Studies
During 2015 we wrote many reports on topics that impact your supply chain performance. In this report we recap and synthesize the key take-aways for you to jump start operations in 2016. We'll cover themes such as:
Supply Chain Metrics That Matter: What Is Possible?

Investment in Technology: Current Focus

Building the Supply Chain Center of Excellence

Evolution of Supply Chain Design

Big Data and Emerging Analytics

Value of Advanced Inventory Optimization

Value of Sales and Operations Planning

Risk Management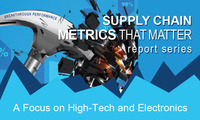 Supply Chain Metrics That Matter: A Focus on the High-Tech Industry
The Supply Chain Metrics That Matter report series is an analysis of supply chain excellence for a specific industry. The goal is to help supply chain leaders understand what is possible in driving supply chain excellence programs. In this report we take a closer look at, and share insights on, the High-Tech industry. The analysis focuses on three sectors: consumer electronics, B2B high-tech, and semiconductor companies.
this report we also identify the companies that are outperforming their peers are are supply chains to admire. Supply Chain Insights would like to congratulate Lexmark in consumer electronics, Cisco Systems, EMC, Qualcomm and Western Digital in B2B Electronics, and Intel and Qualcomm in semiconductor.
---
2016 New Year's Resolutions Podcast Series

In this podcast series we speak with leaders about steps you can take to make your supply chain run better, be more profitable, effective and optimized. Listen in to leaders like Terri Pitcher of Berry Plastics, Joe Krkoska, Mady Bricco and Amy Hartzell of Dow Chemical, Tony Verbeck of Johnson & Johnson and Marty Kisliuk of FMC as they discuss the future of supply chain, and share insights learned during their careers with leading global manufacturers.
---
Network of Networks Spark Discussion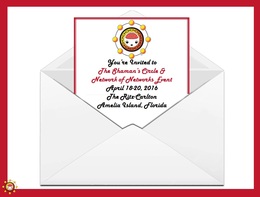 At the end of the Shaman's Circle session we will facilitate a joint session between business leaders and technology providers on the evolution of a "Network of Networks." What is a network of networks? Today it is a vision. The dream is to have interoperability between networks. Why is it needed? Business leaders now manage a value chain, not a simple supply chain within their four walls. They need interoperability between networks and technology applications. They know that a traditional focus on standards and integration does not work, so the group will attempt to understand how new technologies can drive new levels of interoperability. This session is by invitation only and is estimated to be 50% technology providers and 50% business users.