---
Voice of the Supply Chain 2014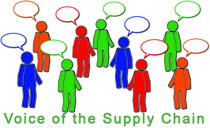 Get an understanding of the current state of supply chain with its pain points, goals and issues facing today's supply chain leaders. We will also show the current state of satisfaction with supply chain software from worldwide leaders.
---
EDI: Workhorse of the Value Chain, A B2B Study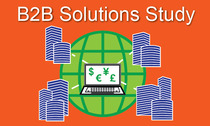 Our latest survey based research examines the use, cost, trends and performance of B2B solutions in order-to-cash and procure-to-pay cycles. Hear how despite the slow progression of adoption, there are significant benefits. EDI is therefore the workhorse of the value chain.
---
From the Supply Chain Metrics that Matter Series: Semiconductors and Hard Disk Drives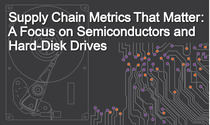 How are semiconductor and hard disk drive manufacturers faring after the recession? Find out in this report based on analysis of financial balance sheet and income statement data for the period of 2000-2012 and interactions with clients in the semiconductor and hard disk drive industries in supply chain strategy engagements.
---
2014 Open Surveys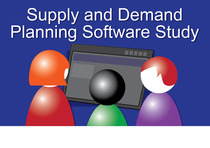 We rely on you and your insights to produce research reports that in turn help leaders in their work path. Take a moment to share your expertise on these open surveys:
---
Global Summit Agenda

This year's theme is Imagine. Imagine The Supply Chain of the Future. Sessions that will make you think differently such as Trends In Automation: The Future of Robotic Supply Chains and Imagine a Supply Chain That Can Maximize Profitability. Learn more about our agenda and register today for our 2014 Imagine Summit in Scottsdale, AZ USA on September 10th & 11th.
Link to the 2014 Global Summit
---
The Research Difference
Ever wonder why we provide complimentary research reports when other do not? Get the full explanation here in Lora Cecere's latest blog post: Supply Chain Insights, The Research Difference.
Link to Lora's Blog Post
---
About Supply Chain Insights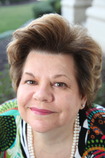 Founded by Lora Cecere in February 2012, Supply Chain Insights is focused on
delivering independent, actionable and objective advice for supply chain leaders.
If you need to know which practices and technologies make the biggest difference to corporate performance, turn to us. We are a company dedicated to this research. We help you understand supply chain trends, evolving technologies and which metrics matter.
Link to the Supply Chain Insights website
---
"Supply Chain Insights, Supply Chain Insights Index, Supply Chain Index, Supply Chain Shaman, Supply Chain Shaman's Circle, Supply Chain Insights Community, Supply Chain Insights Global Summit, Supply Chain Metrics That Matter, and all associated logos and designs are Trademarks of Supply Chain Insights, LLC."