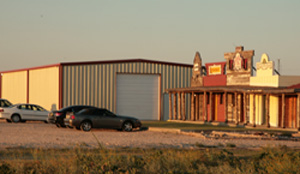 Cowboy Junction Church
started in 1996 as a place where people would come to know Jesus in a comfortable, western atmosphere. At the beginning they met on Monday nights at Lovington Auction Barn because Sunday morning was another workday for ranchers and the rodeo cowboys were also traveling on weekends. They even built a special old west town for
Junction City Kids' Church.
This unique church,
http://www.cowboyjunctionchurch.com/
, is in Hobbs, New Mexico, a town of about 30,000 people near the Texas border. Four years ago, they started
Junction Christian Academy
with 10 kindergartners and today they have 70 students from kindergarten through 5th grade.
This spring, students from Junction Christian Academy raised $1,423.20 for Dresses for Orphans! Here''s their story:
Ms. Paula, the school librarian called just to tell us how they had used the Love Bank Missions Program with their students. (Who takes time out of one's busy schedule just to call for that purpose? She did!!)
At the beginning of this emphasis, two cans were placed in each classroom for the kids to fill. Well, fill them they did - over and over and over again! Some classrooms even had glass jars full of coins sitting next to the Love Bank cans. Except for six $1.00 bills, the full amount was raised in coins the kids collected.
The sample outfits were displayed in the library so the kids could see exactly what they were raising money for. Children were encouraged to ask for extra chores to earn money. One classroom challenged another one to a contest with the winner receiving a pizza party.
Kaylee, a fifth grade girl, came to school one day with zip lock bags of change. Excitedly she announced, "Ms. Paula, I emptied my piggy bank!" Rylee, a second grader, had a birthday party during this missions emphasis. She asked her guests to bring a roll of quarters to the party instead of a gift. The next day she brought over $160 to school!
Children would ask their teachers how many outfits were going to be made from the money they had collected and teachers used those questions to help the kids sharpen their math skills. Teachers also used the country and orphanage information included in their packets to talk about other parts of the world.
At an average cost of $3.75 per outfit,
these children made it possible for
379 orphaned kids to have a new dress or shirt.
The incredible success of this small school renewed our conviction that kids (and adults) will respond to needs of other children when they are presented. When we first started the Love Bank Missions Program, our goal was two-pronged. Obviously, we wanted to raise funds for the ministry of Dresses for Orphans. However, we also wanted to provide a tool for churches, Christian schools and other ministry partners to instill in children a heart for missions. It is obvious that Crill Pearson, the director of Junction Christian Academy, along with her faculty and staff, caught the vision of our goal. The kids caught their enthusiasm for the project and the result was a wonderful experience for everyone. They are already planning to have a 'repeat performance' for their mission project in the spring of 2014!
If you'd like to know how your church, Christian school or other group could participate in the
love Bank Missions Program,
click on the
Love Bank
tab on the top middle of the page at on the website,
http://www.dressesfororphans.org
. You'll see more information there or you can contact us at
darlene@dressesfororphans.org
for details or to answer your questions.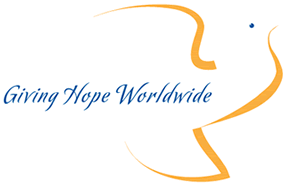 Giving Hope Worldwide
is a private entity that has partnered with
Dresses for Orphans
since 2010. It was founded by Kelly and Michelle Park following a trip around the world visiting many countries that were in crises. Once they had experienced the drastic conditions that existed throughout the world, they knew they were called to serve others by providing hope and assistance to those in need. They do this very effectively by partnering with ministries that fit within their mission statement of helping children and families that are affected by illness, aids, poverty, abuse and abandonment issues.
Dresses for Orphans
is honored to be featured by
Giving Hope World
as a viable ministry that is helping children who have been orphaned by showing Jesus' love through a new dress or shirt. You will see us, along with other ministries, in the second row of pictures on their home page -
http://www.givinghopeworldwide.com/
.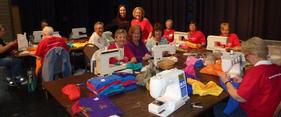 Over the past few months, more women have joined us at our regular Wednesday morning sewing group here in Mesa, Arizona. There are now 45 volunteers who are active in helping make the dresses and shirts. This number does not include those who are involved in the other three sewing groups - in Greenville, Ohio and Pasco and Spokane, Washington - who are responsible for 350 dresses already this year. If you live in any of these areas and would like to check us out, we're always looking for more women who want to make a difference in the lives of kids by making them a new outfit. Contact Darlene at
darlene@dressesfororphans.org
for details. We would love to meet you and have you join us!
Thanks so much to all of you who faithfully support this ministry to vulnerable children. Your gifts are what make this ministry possible!
Dresses for Orphans is a nonprofit ministry so all gifts are tax deductible and tax deductible receipts are sent for every contribution. You can become a Financial Partner in two ways:
1. If you would like to give using PayPal, please go to the website -
http://www.dressesfororphans.org
- and click on the 'donations' button on the top of the home page. This will direct you to the right place to make a PayPal donation.
2. Simply make out a check to Dresses for Orphans and send it to:
Dresses for Orphans
3055 N Red Mountain, #133
Mesa, AZ 85207
Thanks again for sharing with us in this ministry.
Darlene Carpenter