July 25th found eight of us heading to Lima, Peru on a week long mission trip. We visited
The Oasis
, a non-residential children's program which ministers to 120 kids and
Juniper Tree Children's Home
which is home to 23 children. Both are ministries of
Kid's Alive International
, based in Indiana.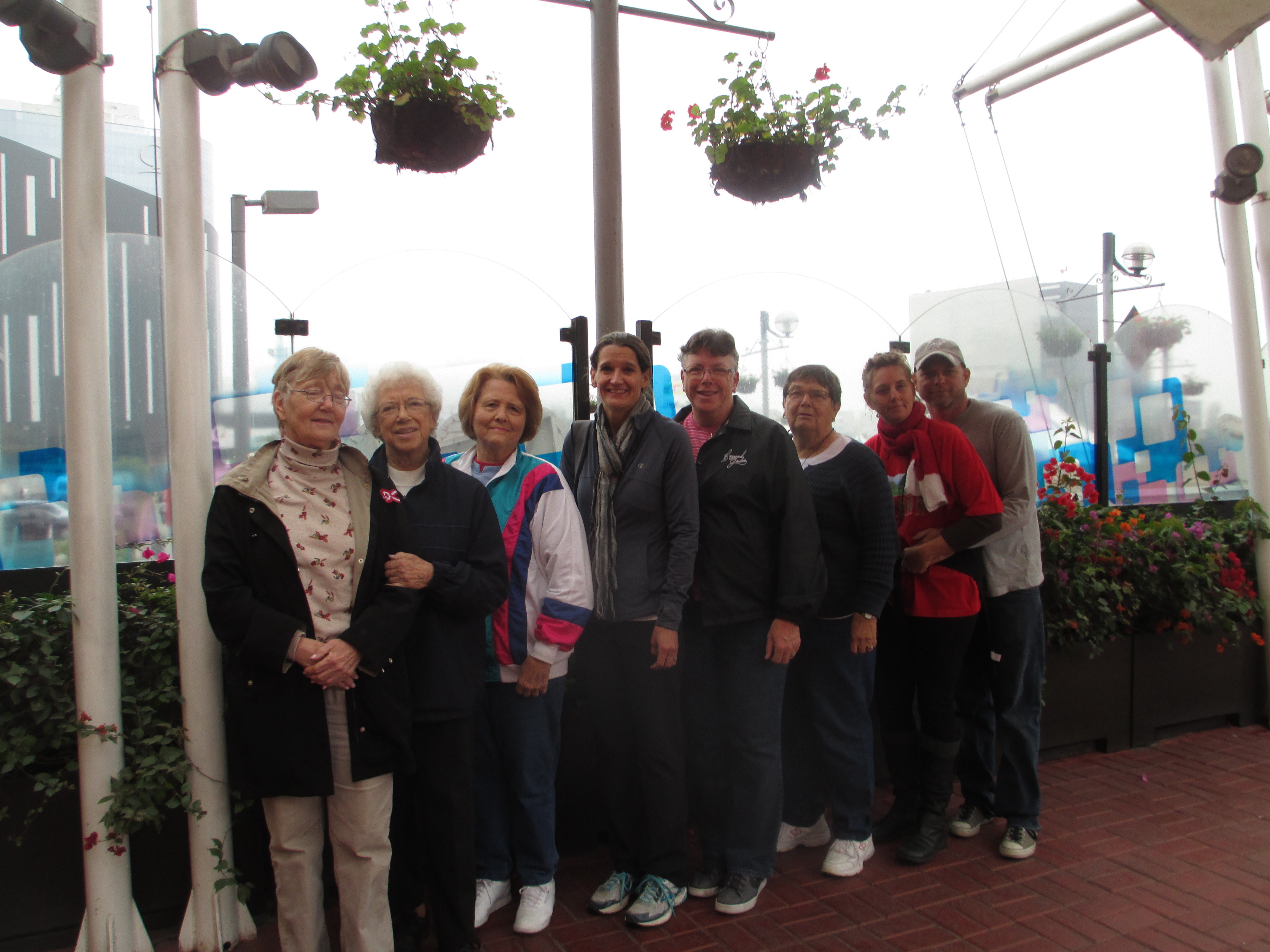 We were quite a sight when we got off the plane - and this is just the 'stuff' that five of us brought!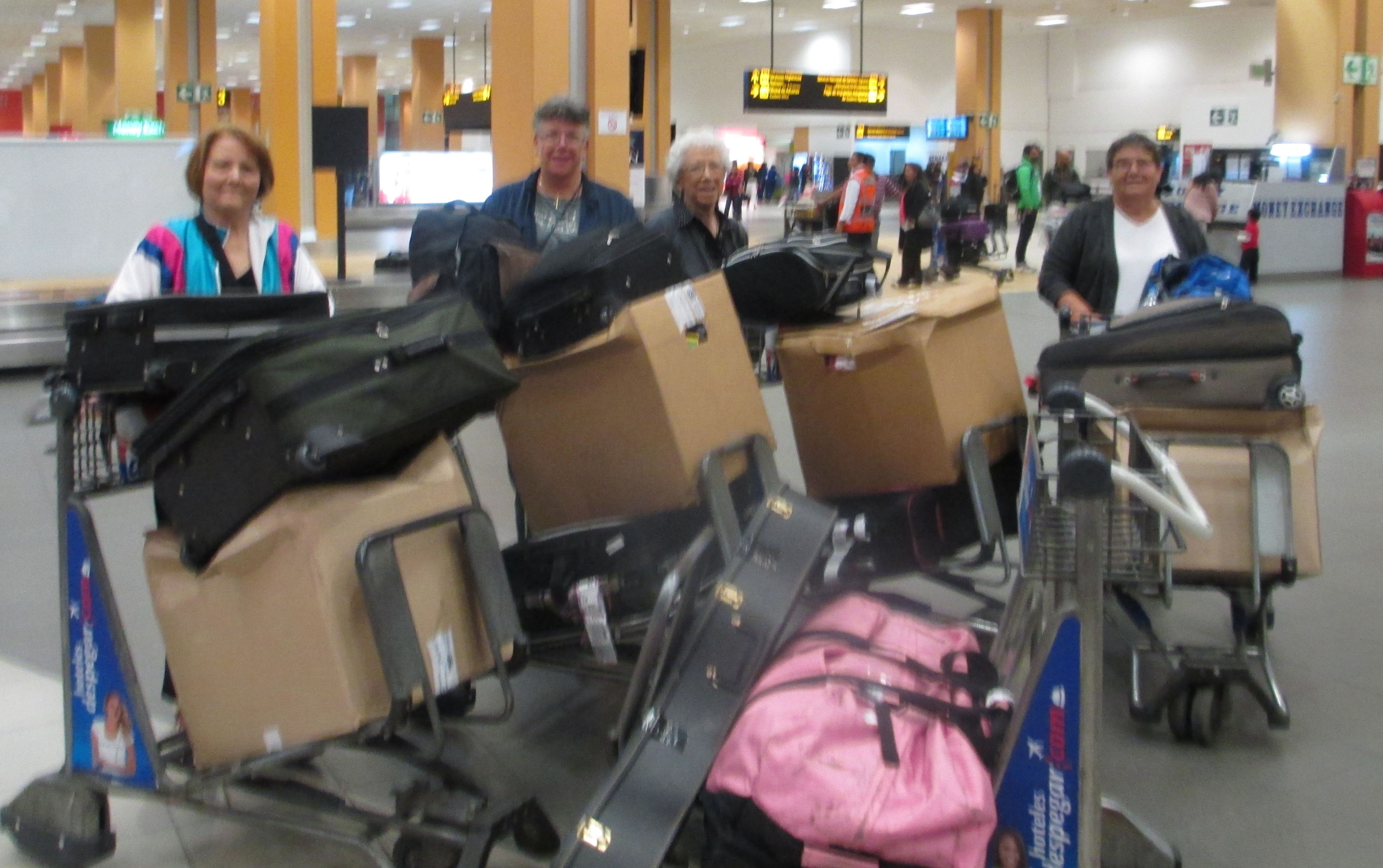 Lima is a city of 9,000,000 people and about a 50% unemployment rate! Like all cities, there were very beautiful areas. Unfortunately, there is also incredible poverty and we saw lots of that as well. One of the huge bright spots was the
Oasis Child Care Center
. This is a non-residential program where children live with their families but spend the day under the loving care and teaching of their Peruvian leaders. This huge painting which takes up a big wall, greets these children when they enter the gate to the left and are welcomed by their caretakers/teachers.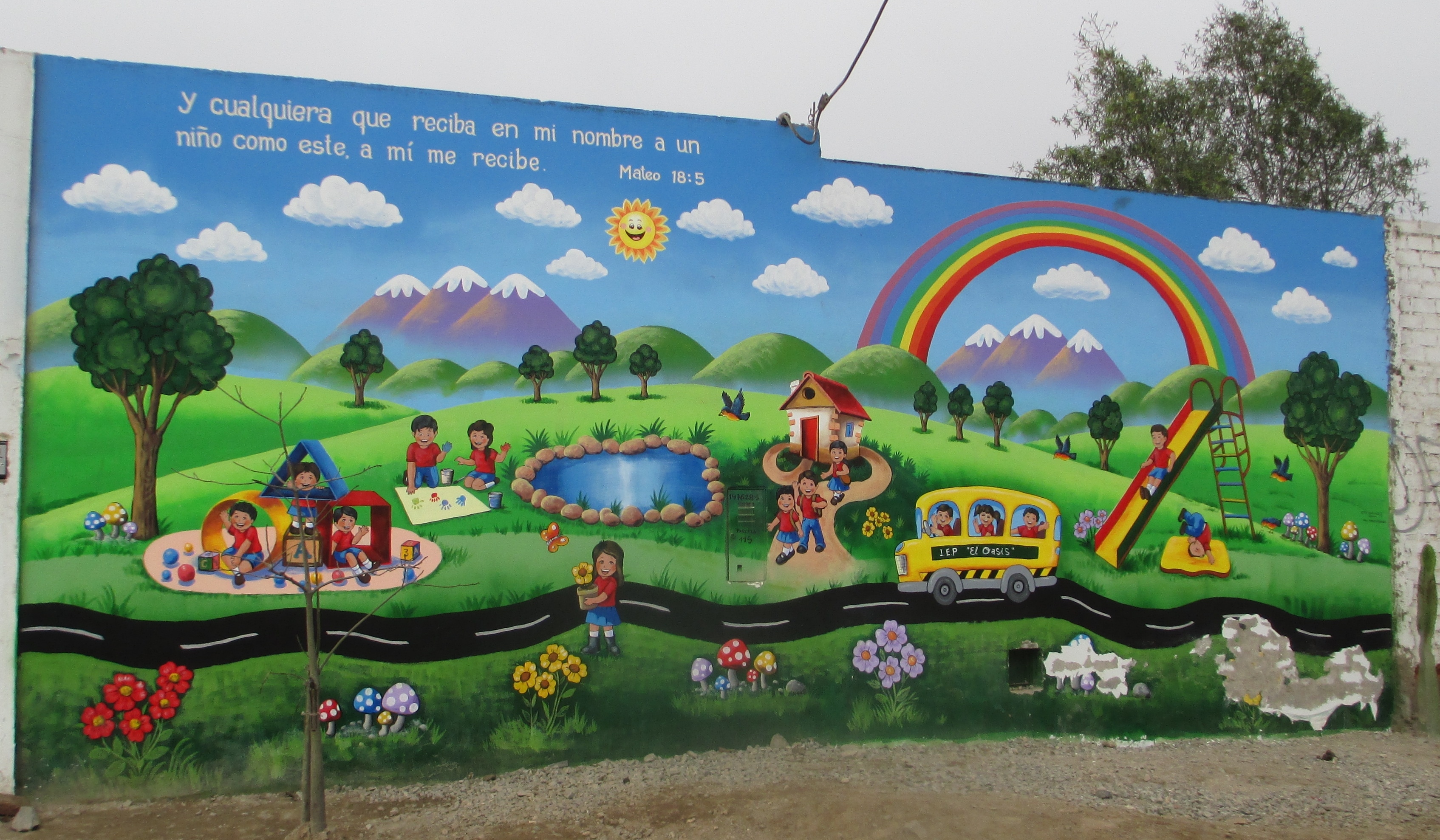 While it's winter in Peru now and the kids are normally in school, the week we were there was a vacation week for them. We first met the kids from
Juniper Tree
at a park where they were brought for a fun day of play. We had face painting sticks along and that was a real hit - until the kids decided they should 'decorate' our faces! This gives a whole new meaning to the word 'disaster'!!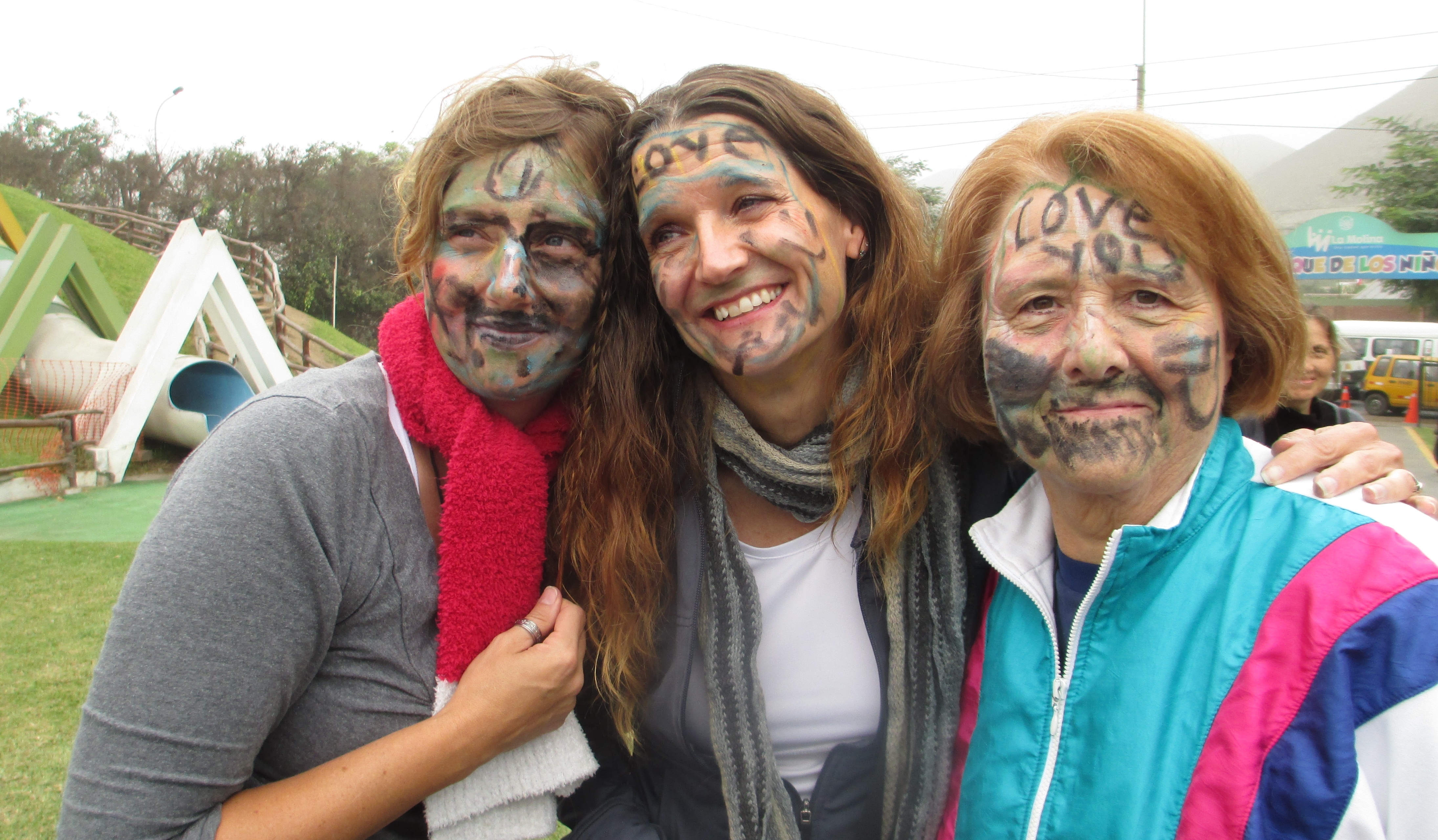 After all the fun at the park, we got to take the kids to McDonald's for lunch. This was really special to them as most of them had never been there before - and had no idea what a Happy Meal was!
The kids at
Juniper Tree Children's Home
live in four different houses. This is the blue house where the older boys live. As you'll see, they've built not only for the present, but for the future as well. Each house already has the rebar sticking up and has been built so they can easily build another story, or house, on top of it.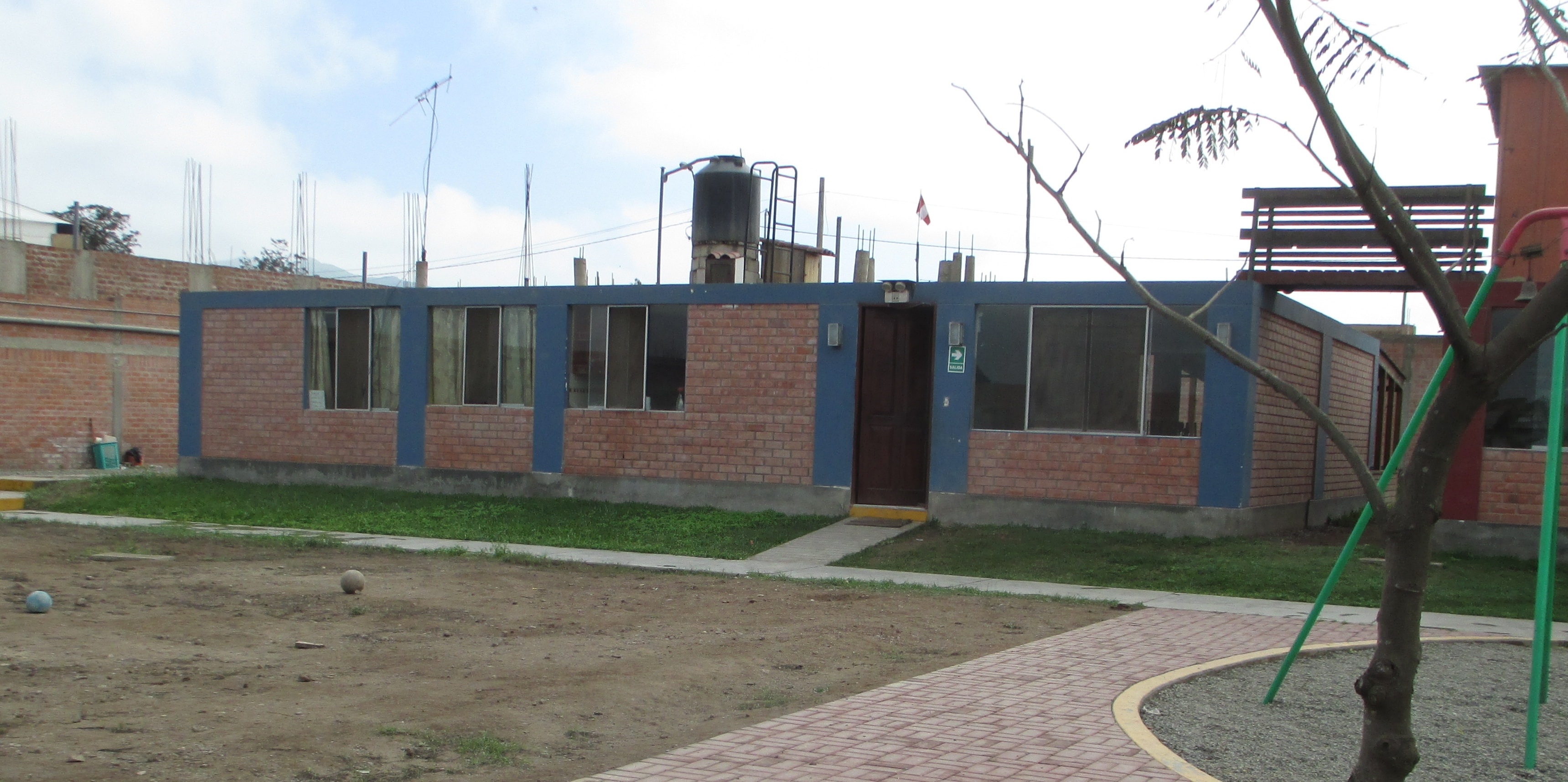 This is home sweet home for these boys.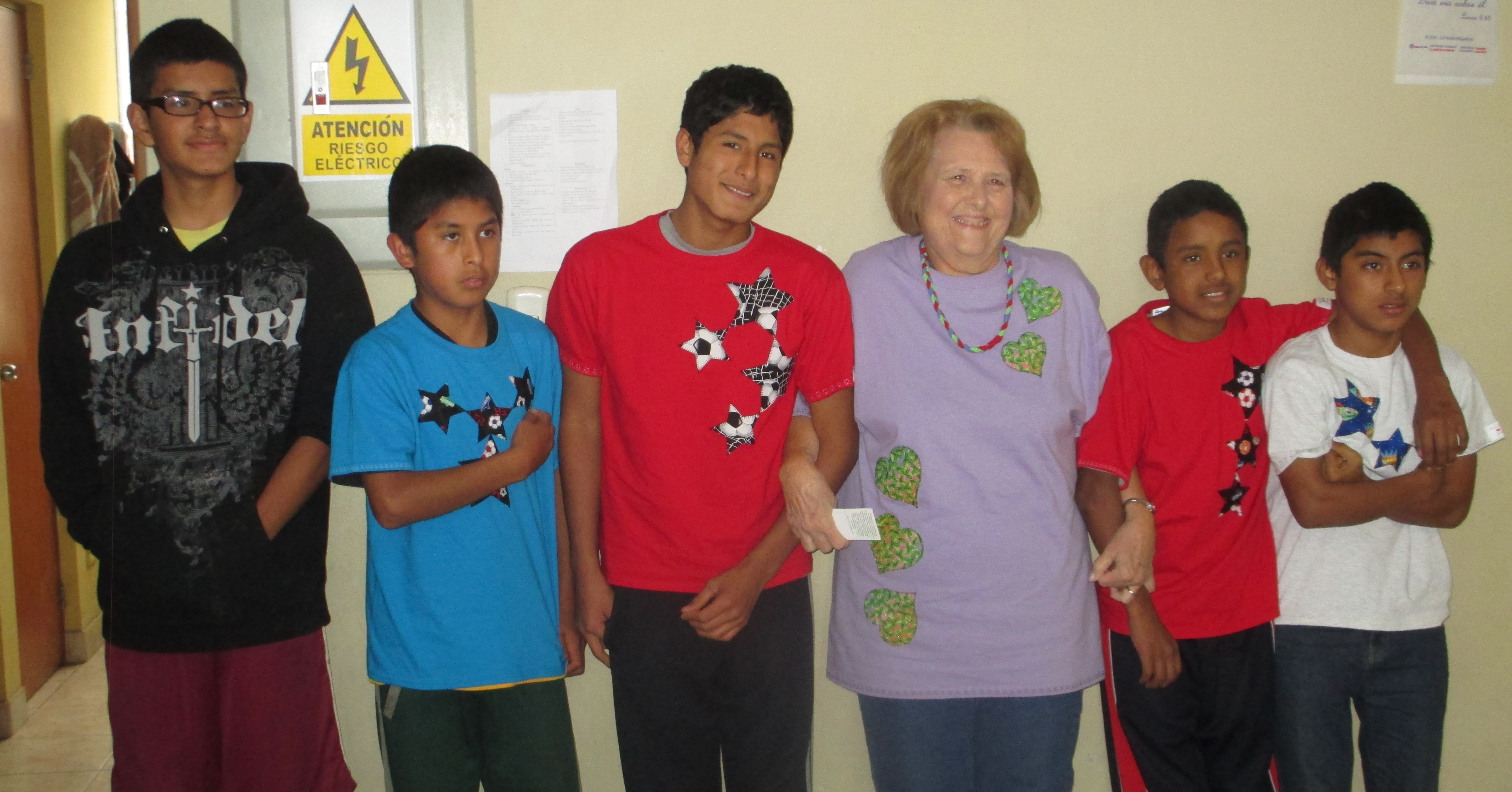 One of the things we did with the kids was a scrapbooking project. The on-site leadership provided the pictures and we brought the scrapping supplies. It was a bit of a surprise to us, but these boys loved the project! This is the page one of them made - their 'family' truly includes all the boys in their house and their loving house parents!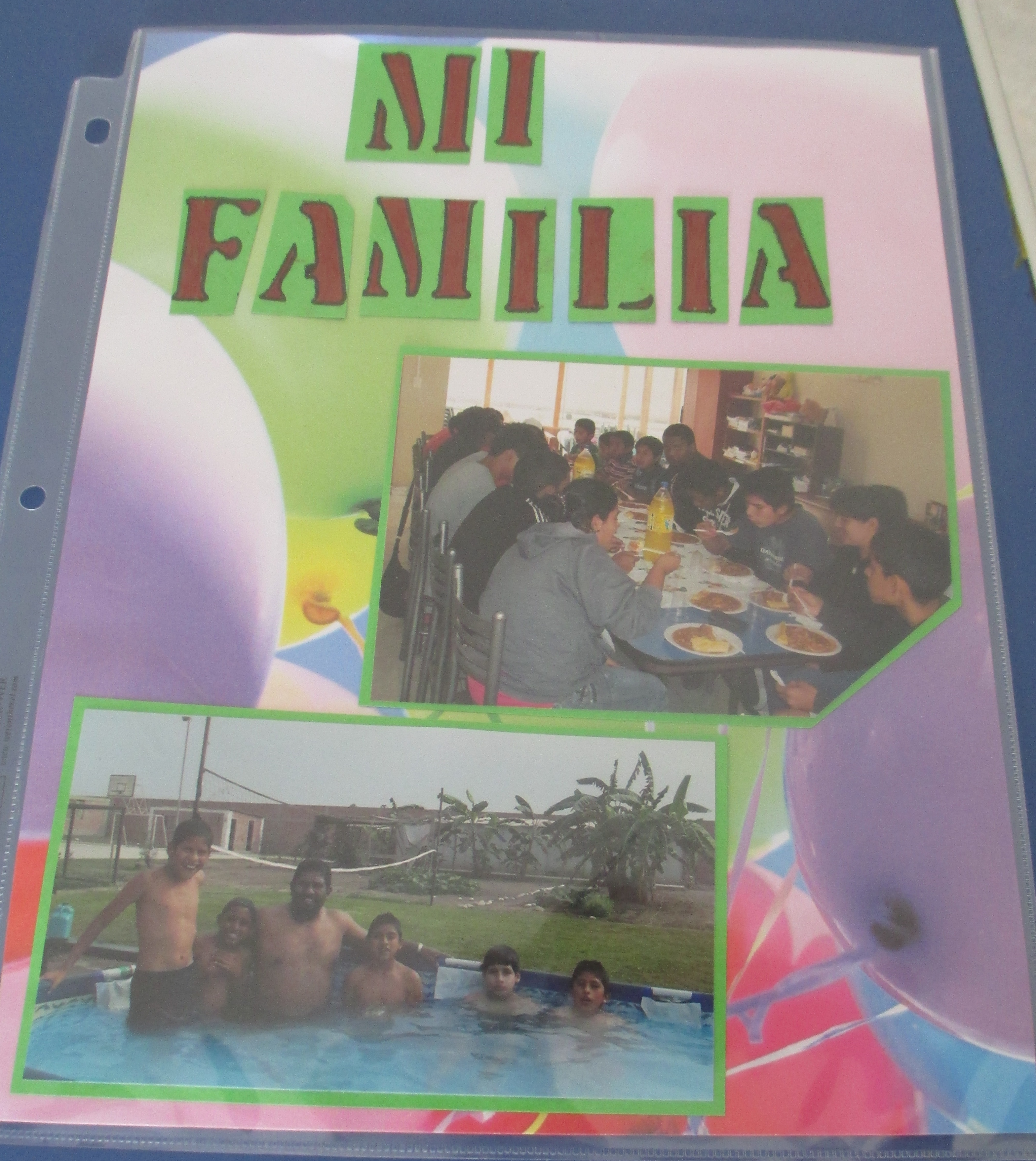 One day we visited with the women who are a part of Moms Helping Moms, the third ministry of Kid's Alive in Lima. This is a group of no more than 10 women who commit to a mentoring program for one year. They're introduced to Jesus, taught in their faith through a Bible study that takes them through the entire Bible, and taught other life skills. Through Lisa, our interpreter, we were able to share our lives with one other. We also taught these women how to make 'jewelry' from T-shirt scraps.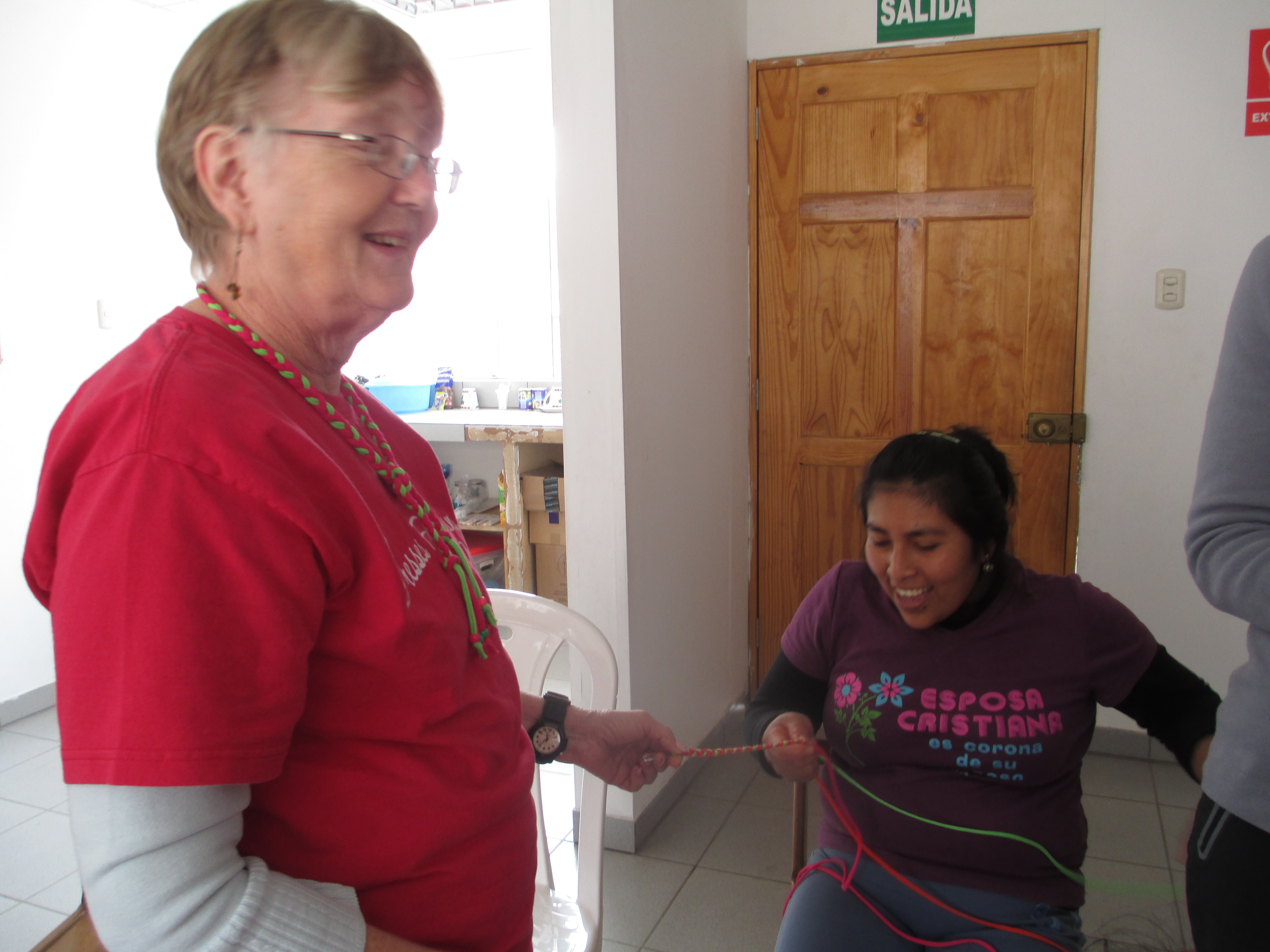 One of the activities the on-site leadership requested from us is that we might be able to teach some of the girls to sew. They had two sewing machines, so of course, we said we'd be happy to do so. One problem - the sewing machines were very old and it took a lot of time to even figure out how to thread them. Then while trying to sew, the thread kept breaking!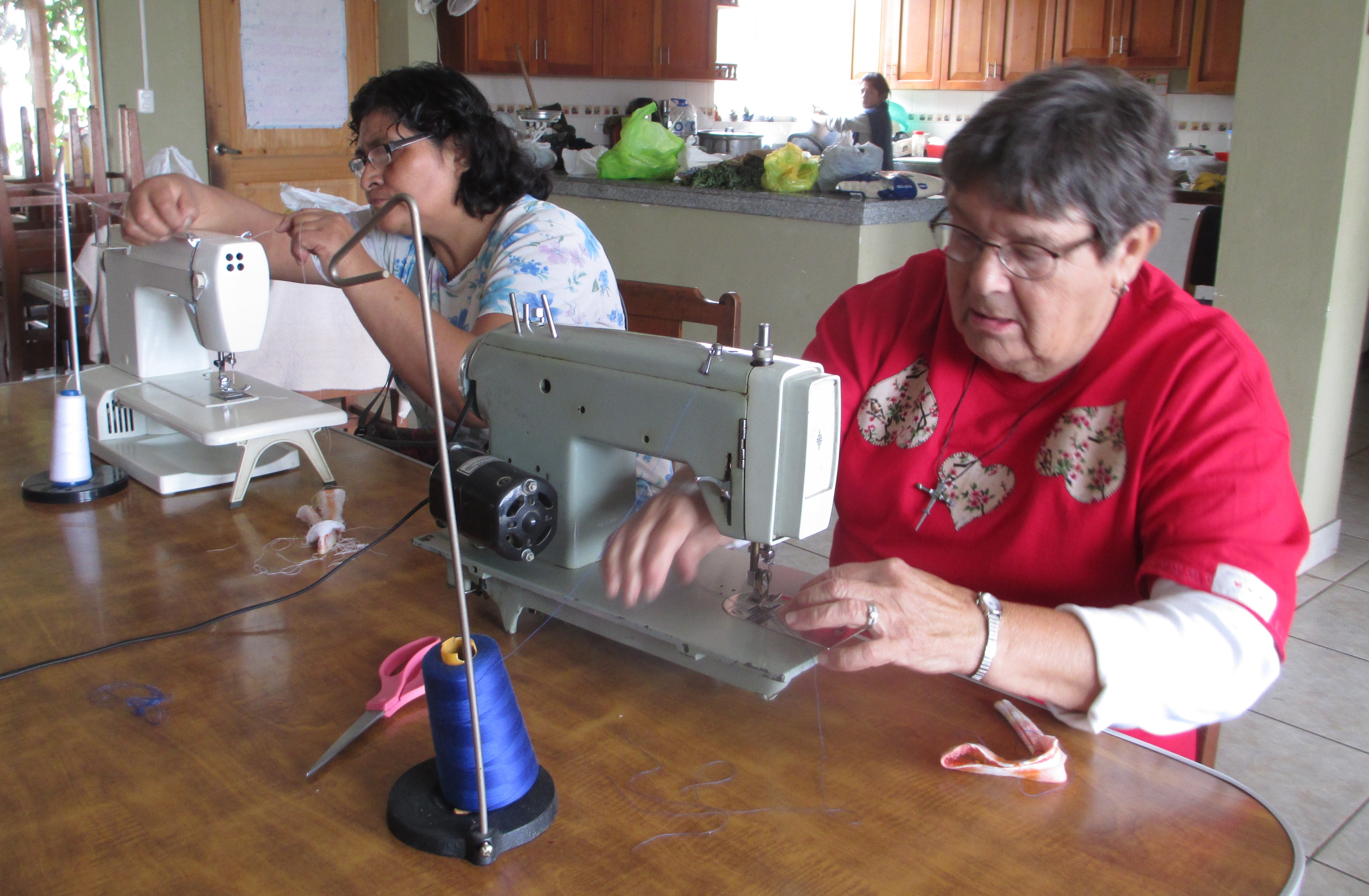 A couple days later we had a wonderful surprise! When we paid to go on this mission trip, part of the money was simply designated 'ministry expense'. That is money that would be used to make our stay more effective. For instance, if we had been a work/building crew, some of that would have been expense for whatever we were doing. In our instance, it was determined that since there was money in that fund, they wanted to buy a brand NEW sewing machine! We were honored to help pick out an appropriate machine which is now kind of the legacy of
Dresses for Orphans
in Peru! This is a life skill that many of the girls will be learning! I was able to successfully teach 14-year-old Vanessa how to make an A-line skirt, starting by making her own pattern!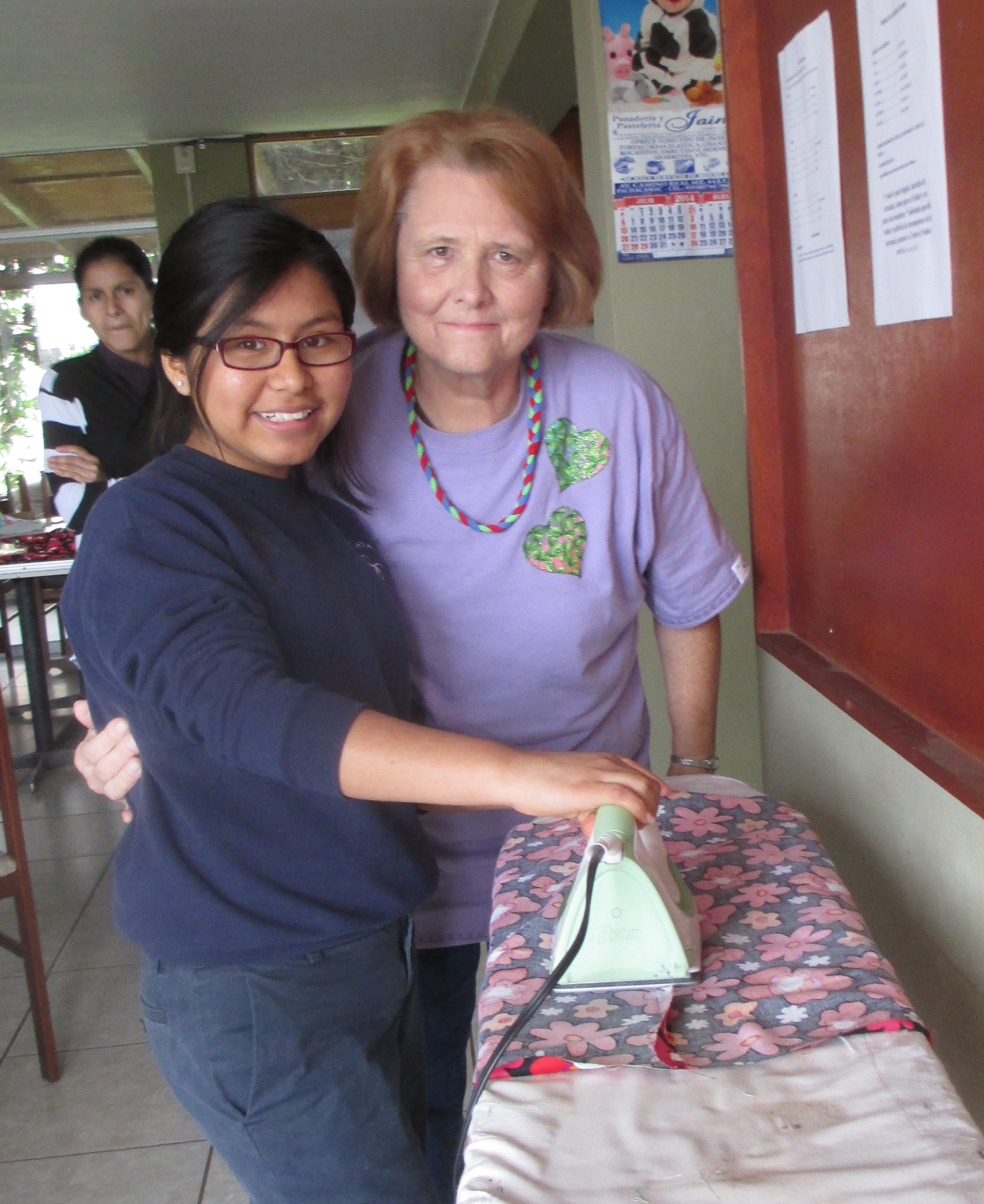 The kids loved to take pictures and would try to 'snitch' our cameras and declare themselves to be the official photographer. You might notice that the camera is still attached to the lanyard on Sally's neck!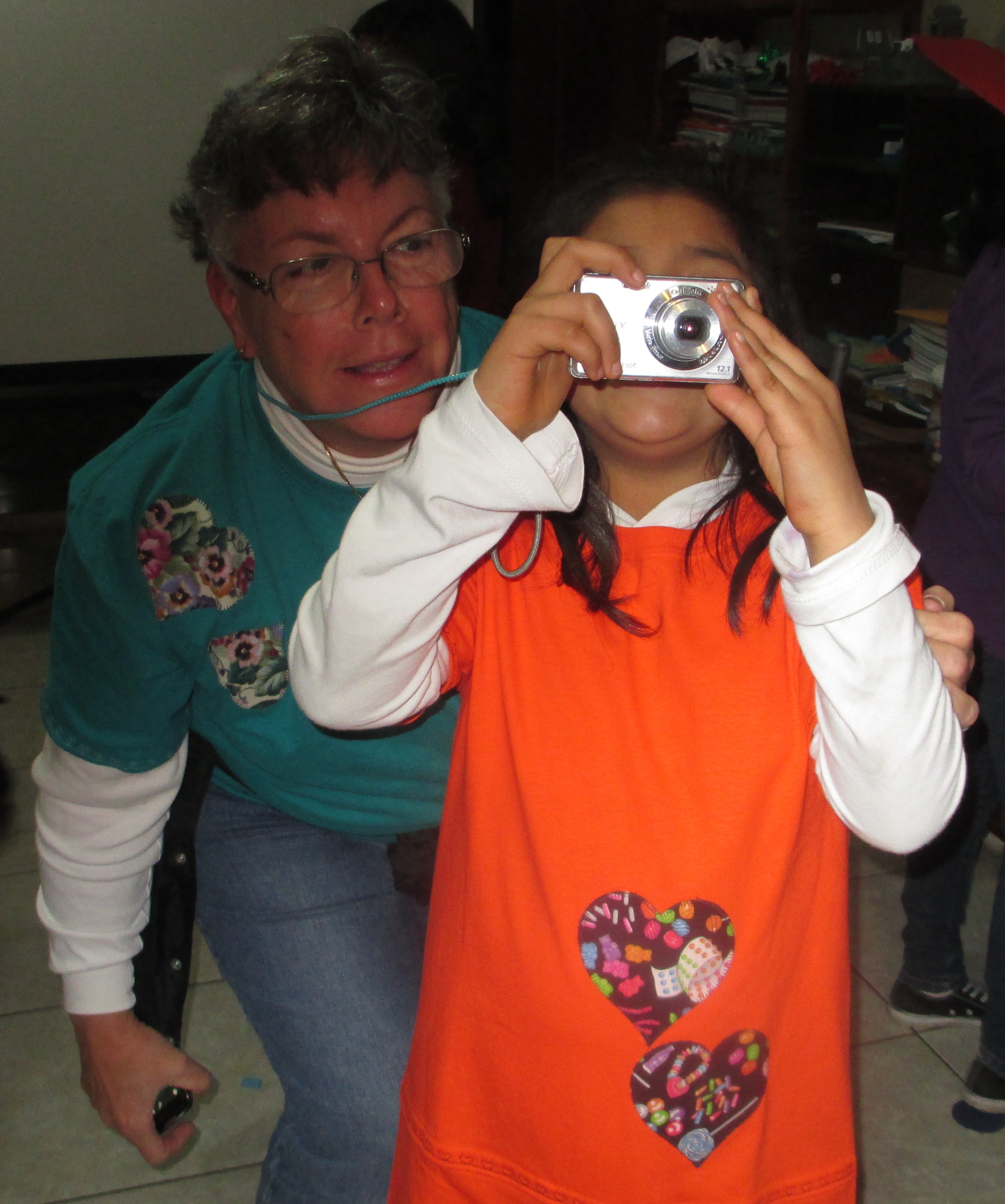 On the outside, these are beautiful children who look like any happy kids anywhere worldwide. But many of them have suffered things that no adult should have to endure, much less children - neglect, abandonment, abuse and perhaps the pain of having an alcoholic parent.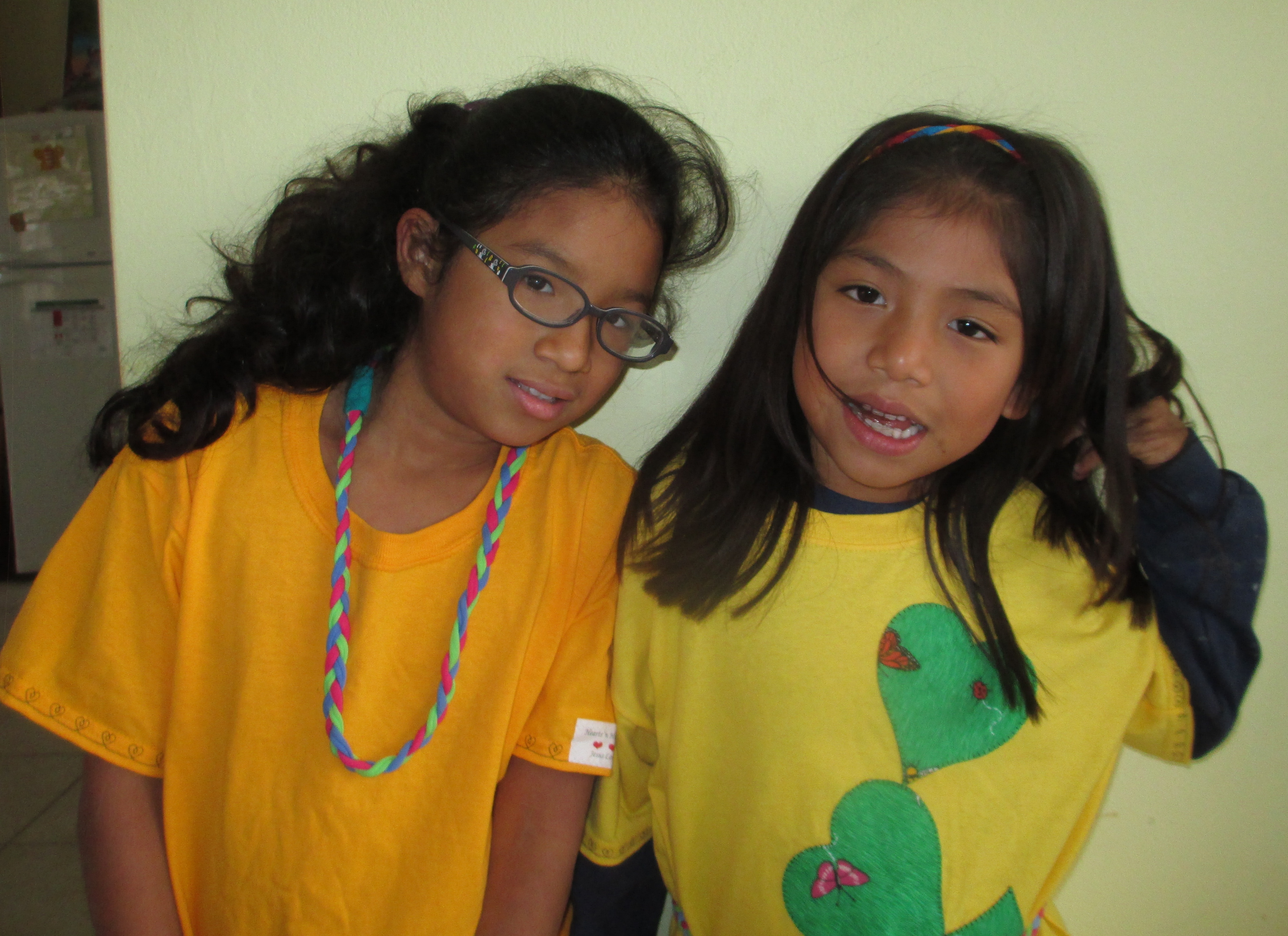 Today they're being nurtured in a very patient and loving home environment. Each of the four homes will house eight kids along with their 'mama' - and oh my, how they love their mamas!!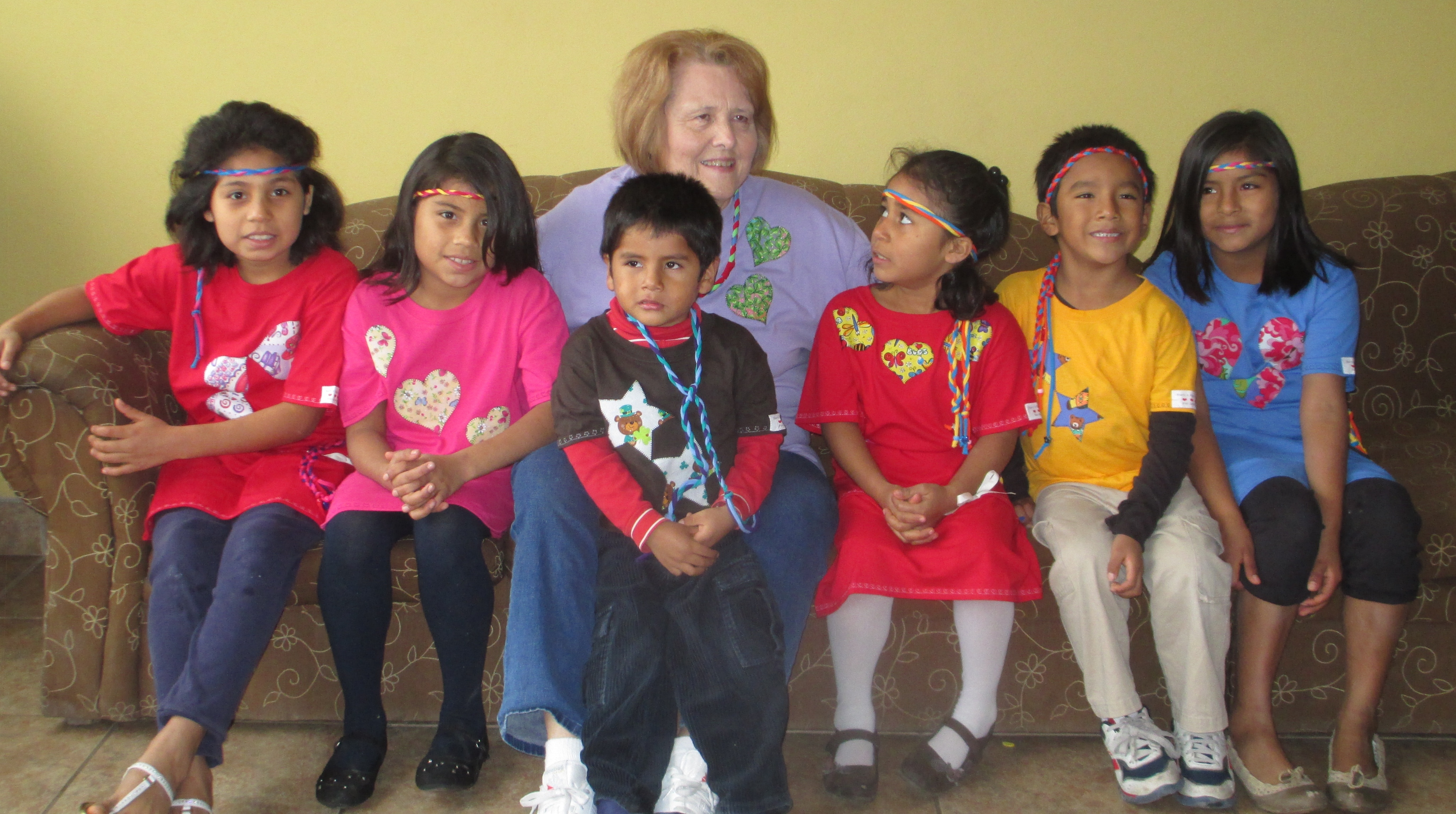 Kid's Alive International
http://www.kidsalive.org/
is built on a model that will sustain the ministry well into the future. Each part of the ministry is well thought out. All of the ministries in Peru, including those in the mountains and the jungle, are under the direction of Mike Fietje who is from Canada. Other than his position and a couple others, Peruvian people make up the day-to-day staff of all the ministries.
If you've been thinking about sponsoring a needy child somewhere in the world but just haven't known where to start, let me highly recommend Kid's Alive. They are a well established ministry of high integrity. You can go to their website and learn all about them.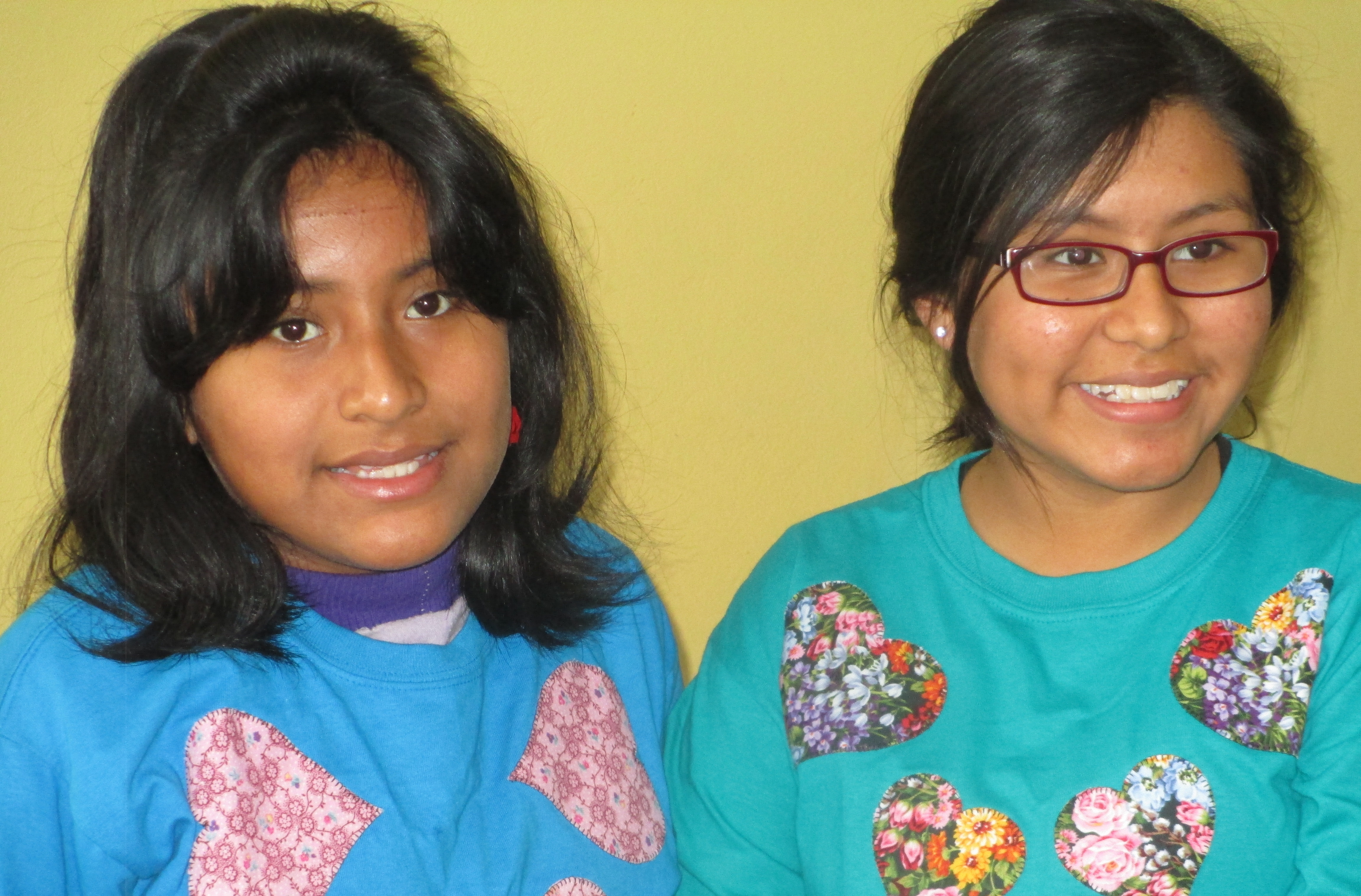 Dresses for Orphans
3055 N Red Mountain, #133
darlene@dressesfororphans.org