FUNDRAISING GARAGE SALE A HUGE SUCCESS!!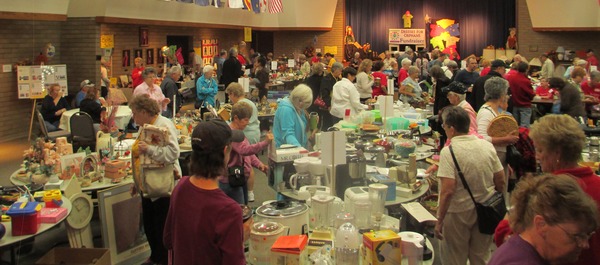 This Gigantic Garage Sale was billed as '
If you miss this one, you will have missed the BIG ONE!'
and the BIG ONE is truly what it became. Donations started to pour in several weeks before the date of the sale and we spent two and a half days just setting up all the items we had received. In addition to the more than 30 tables filled with special items, the larger items like furniture were lined up outside. By the end of the day of the sale, approximately 2,000 people had come to search for treasures and bargains and over $8,500 had been raised for
Dresses for Orphans.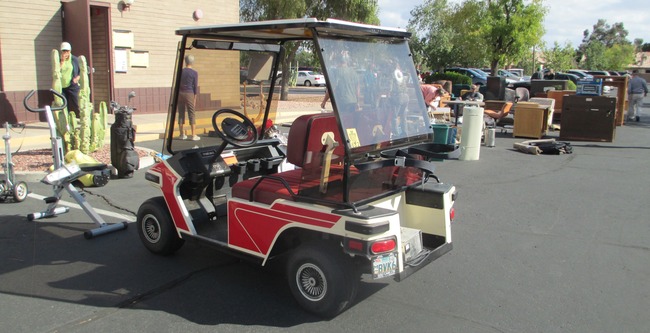 Donations ranged from a small bag of buttons to a golf cart and everything in between.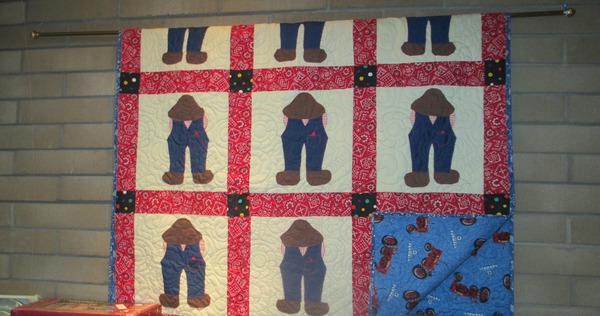 A beautiful twin size farmer boy quilt was one of the many new items that was donated.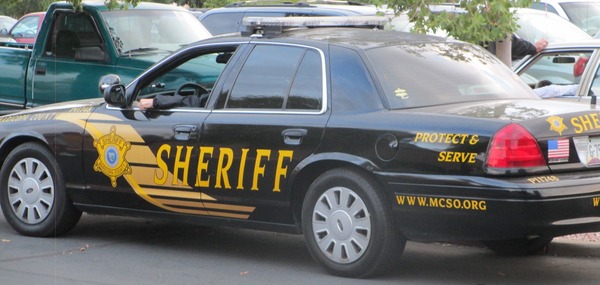 Someone from the Maricopa County Sheriff's Office even came to see that everything was going well.
Many, many thanks to all the people who helped make this fundraiser a success. Some donated their goods, some helped in the set-up and day of the sale and some bought treasures and bargains. It was definitely the coordinated efforts of many people who made this happen and there will be kids all over the world who will benefit by receiving a new dress or shirt.
---
GRETA HOME AND ACADEMY - HAITI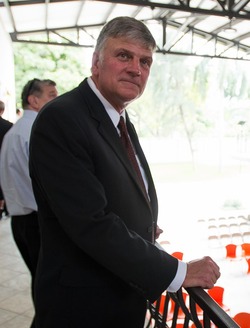 The
Greta Home and Academy
in the Leogane community in Haiti was named in honor of Greta Van Susteren, host of the 'On the Record" on the Fox News channel. Her advocacy for the people of Haiti helped save thousands of lives.
It was built out of the ruins of another orphanage that was destroyed in the January 2010 earthquake. After the earthquake, Samaritan's Purse, under the leadership of President, Franklin Graham (son of Evangelist Billy Graham) gave aid to the Haitian people in a variety of ways. One of those was was in the building of this wonderful orphanage.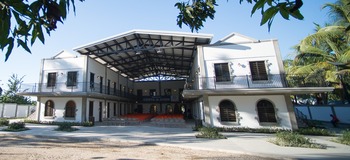 The new orphanage was built in a U shape and features six dormitory-style rooms for the children, a seven-room school, a library and media center, offices, a nurse's station and a cafeteria.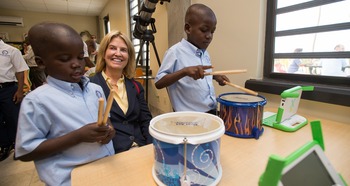 These kids are definitely loving the instruments in the new media center while Greta seems to be enjoying it just as much!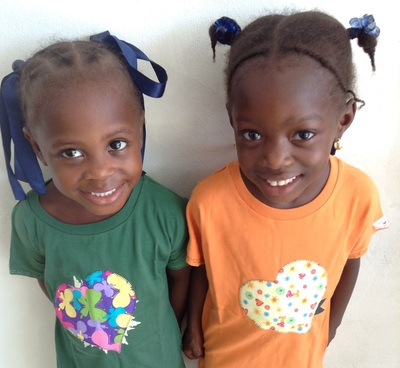 These two little cuties from the Greta Home and Academy are showing off their new dresses from
Dresses for Orphans.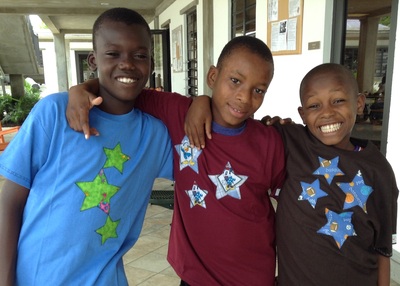 And these three boys seem mighty happy with their new shirts as well!
---
END OF YEAR GIVING OPPORTUNITY
Many people plan their giving to various ministries to include an end-of-year gift. If you're thinking of where you might give the end of this year, please consider
Dresses for Orphans
.
Since we started just five years ago, we've made over 13,600 outfits that have gone to 93 different orphanages in 29 countries.
Many thanks to you who have faithfully supported this ministry in the past. It is because of your continual giving that we've been able to bless this many boys and girls around the world.
Darlene Carpenter
Dresses for Orphans
3055 N Red Mountain, #133
Mesa, AZ 85207
darlene@dressesfororphans.org