Click to view this email in a browser
| | |
| --- | --- |
| | FREE Gift of Salvation in Uganda |
Every time dresses and shirts are taken overseas, the on-site director or the short-term missions team is encouraged to compare these FREE outfits to the FREE gift of salvation when they are given to the kids. Our desire is to make this event more than just getting something new to wear, but to also make it an opportunity for evangelism and teaching.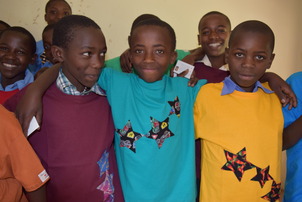 These are some of the kids that Kate D. and her team visited in Uganda at Juna Amagara Ministries. Quoting from the report on their trip given to their church in Illinois: "Kate made contact with a ministry called "Dresses for Orphans" that donated several hundred dresses and shirts for the children. We wanted ALL of the children to know that they are special and loved by God. Kate was able to make an analogy of the free gifts we were distributing to the free gift of salvation God gave every one of us in Jesus Christ." Obviously, this mission team took the opportunity to make the correlation of our gifts clear to the kids. One never knows what will stick in the head and heart of a child and ultimately may bring them to a personal relationship with Christ!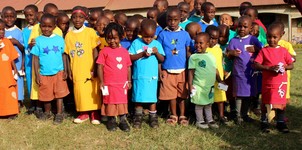 Couldn't you just hug some of these cuties - what a blessing to see all their smiles!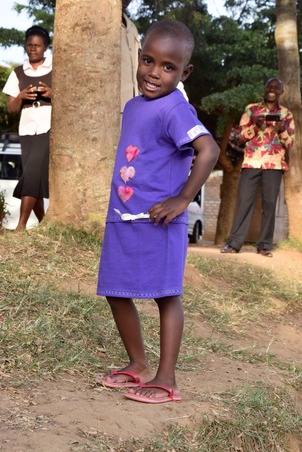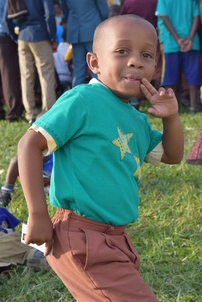 These Ugandan kids seem to think they're 'models in the making'!!
FREE Gift of Salvation in Ethiopia Also
When Wendi of xHope Ministries took dresses and shirts to Ethiopia, the suggestion was again made to make the analogy between the FREE gift of these outfits and the FREE gift of salvation!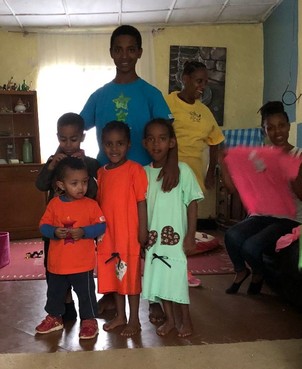 Wendi said, "We had a blast playing games and sharing the love of Jesus with the kids in the orphanage in Ethiopia. Thank you for equipping us once again. We love you and appreciate your heart to serve and send."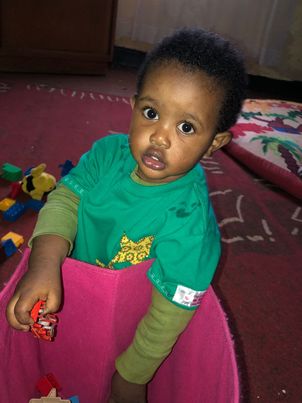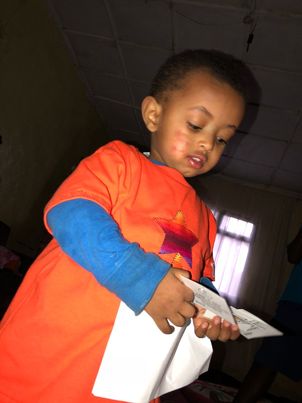 Watch for the October Issue of This Newsletter!!
Included in the next e-newsletter from Dresses for Orphans will be a wonderful opportunity for you to partner with us in blessing the lives of orphans around the world from your desk, recliner or armchair! It will cost you nothing but a little time but has the potential to make a huge difference in the lives of many vulnerable kids. We are very excited about this opportunity and want to include you in what God is going to do through it!
Darlene Carpenter
Dresses for Orphans
3055 N Red Mountain, #133
Mesa, AZ 85207
480-807-2672
darlene@dressesfororphans.org
Dresses for Orphans is a nonprofit, 501(c)(3) ministry. All gifts are tax deductible and go directly to buy the supplies to make the dresses and shirts. It is an all-volunteer ministry!

---
If you no longer wish to receive these emails, please reply to this message with "Unsubscribe" in the subject line or simply click on the following link: Unsubscribe
---
Dresses for Orphans
3055 N Red Mountain, Unit 133
dandarl@cox.net
Mesa, AZ 85207
US


Read the VerticalResponse marketing policy.