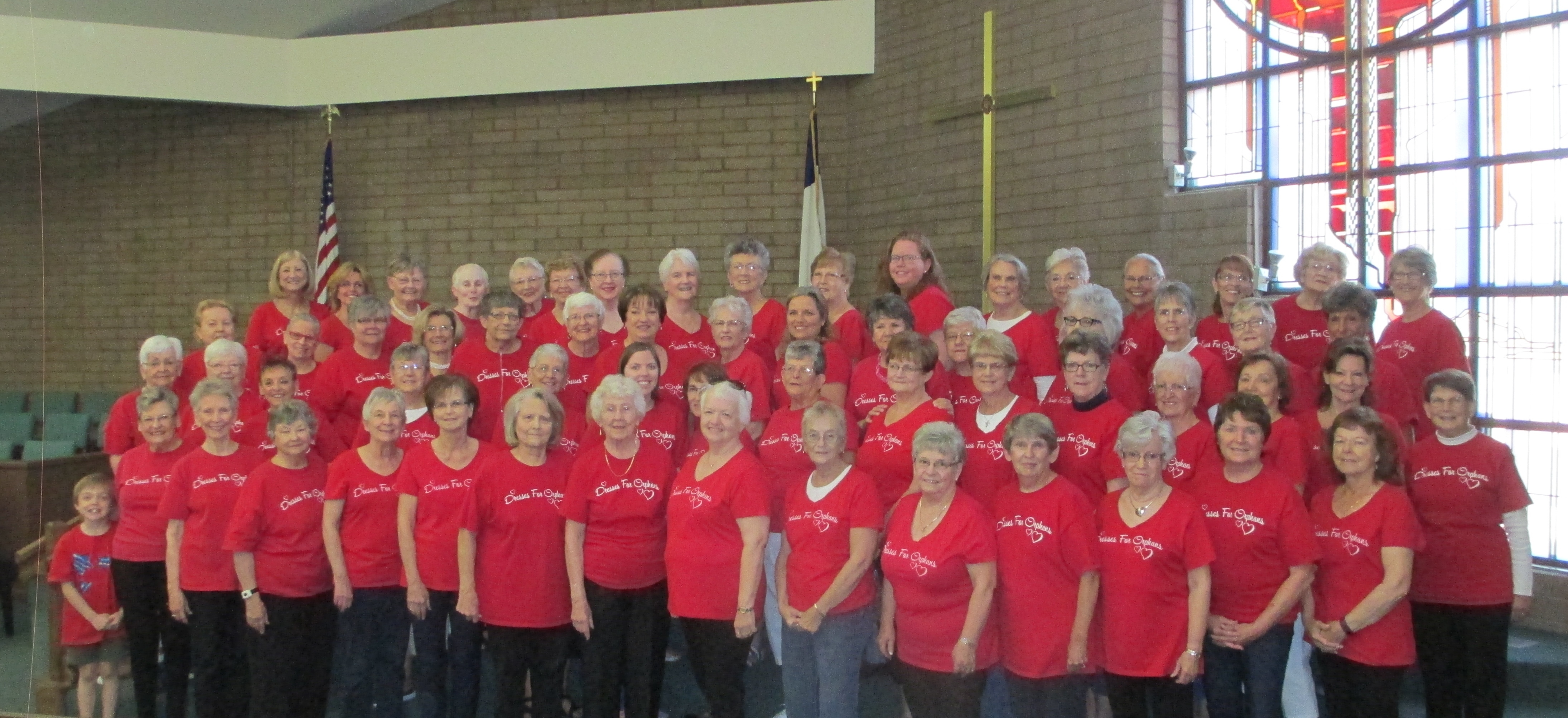 This 'sea of red' is made up of the wonderful volunteers of
Dresses for Orphans
! These are the women (along with some others and our group in Ohio) who work tirelessly to make the outfits to bless vulnerable kids all over the world! Most of these lovely ladies are retired and many are widows. They come from a wide variety of backgrounds and experience such as teachers, FBI agent, pilot, librarian, secretaries, sales women, and of course, homemakers and mothers.
By working together to bless others, they have found a special bond, friendship and fellowship.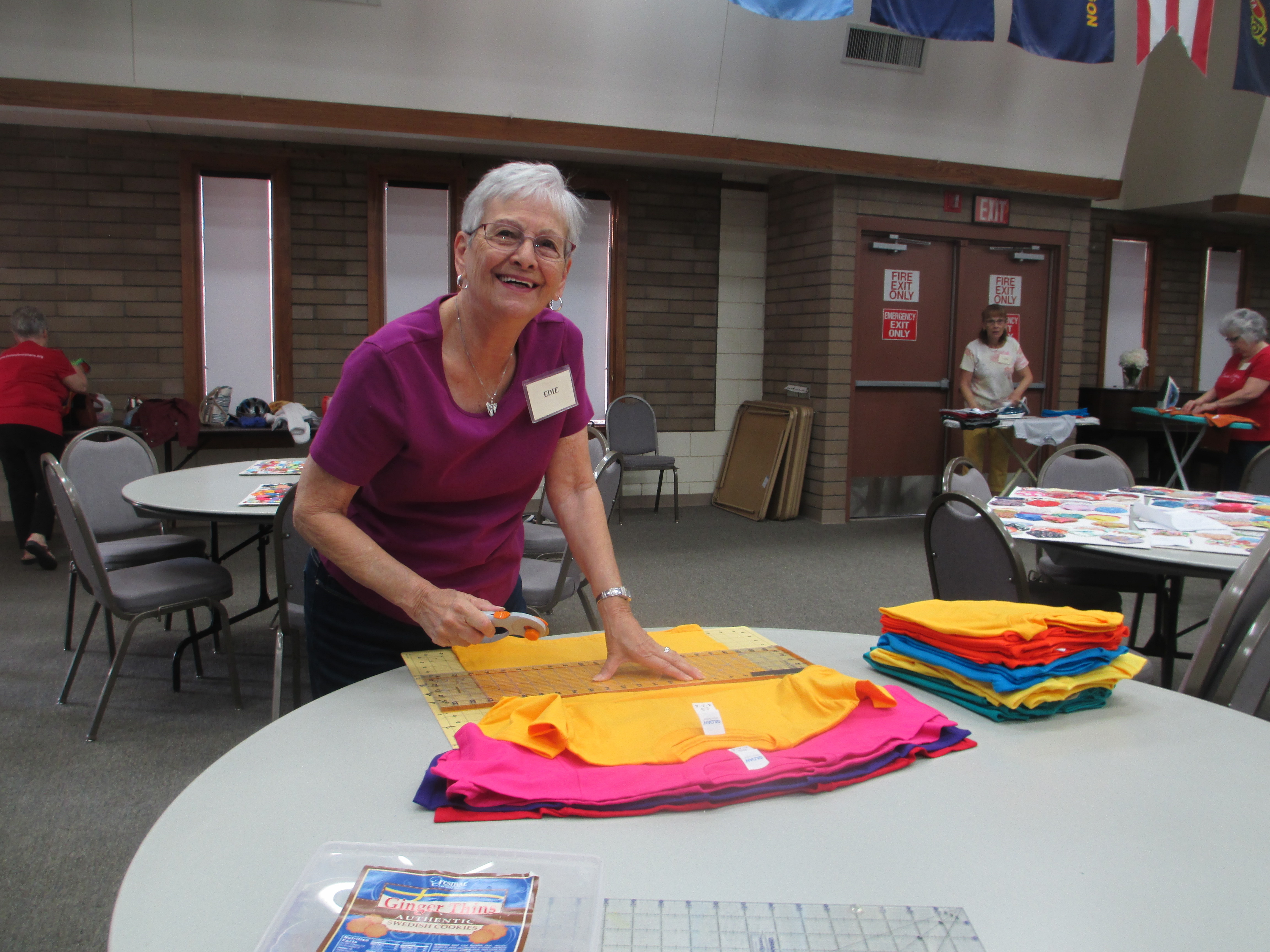 Some cut and design . . . . .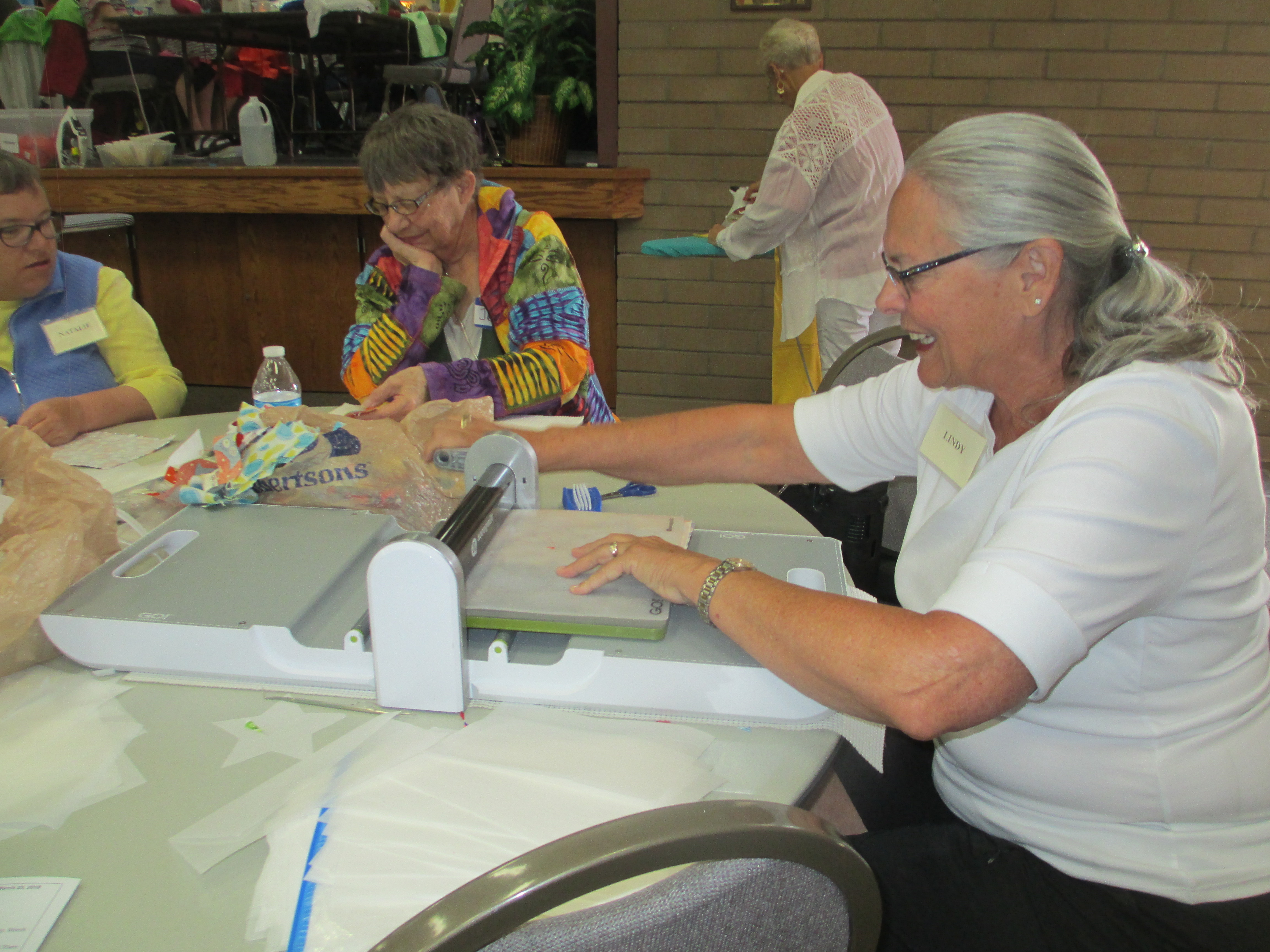 Some make the heart and star appliques . . . . .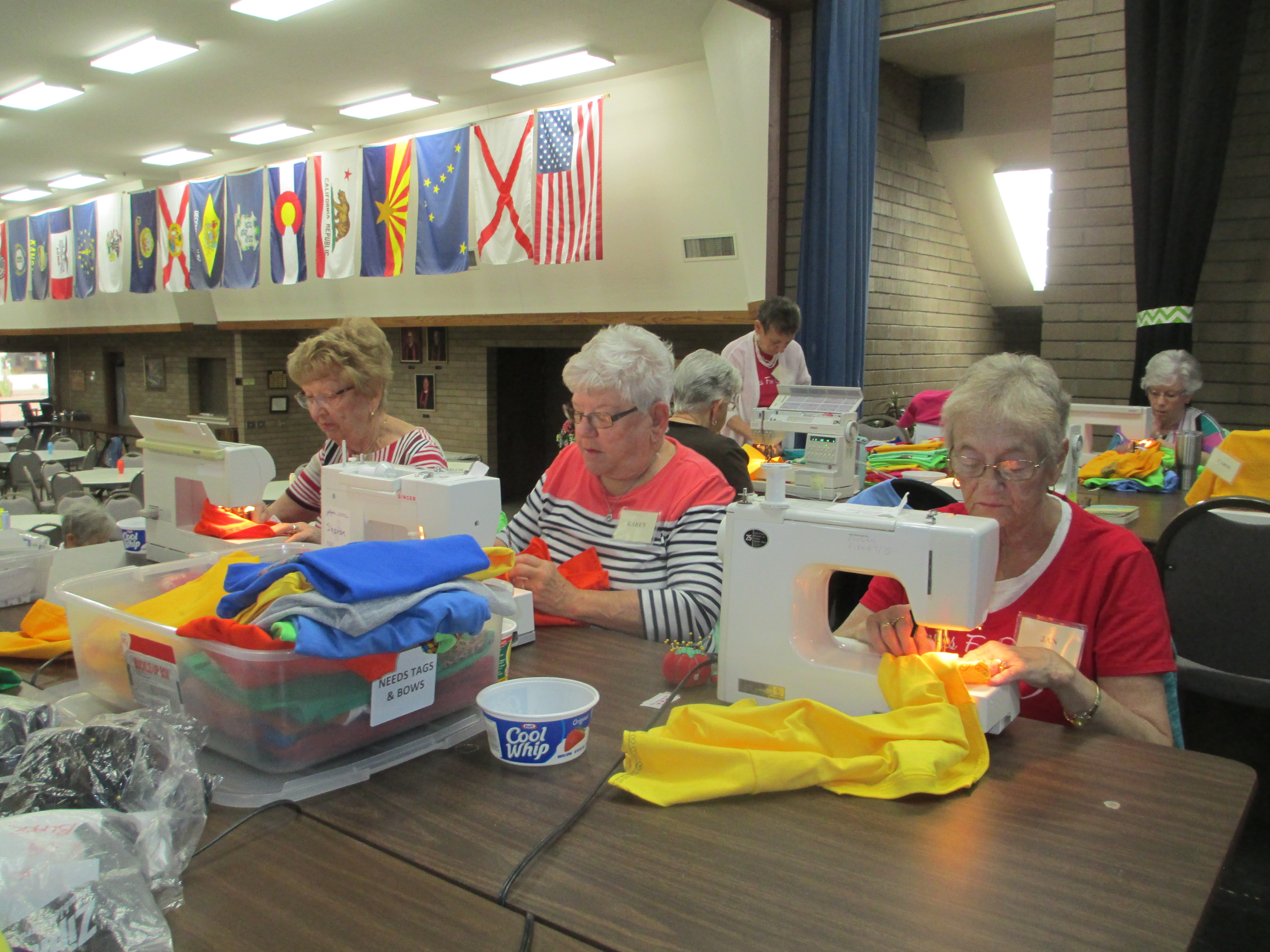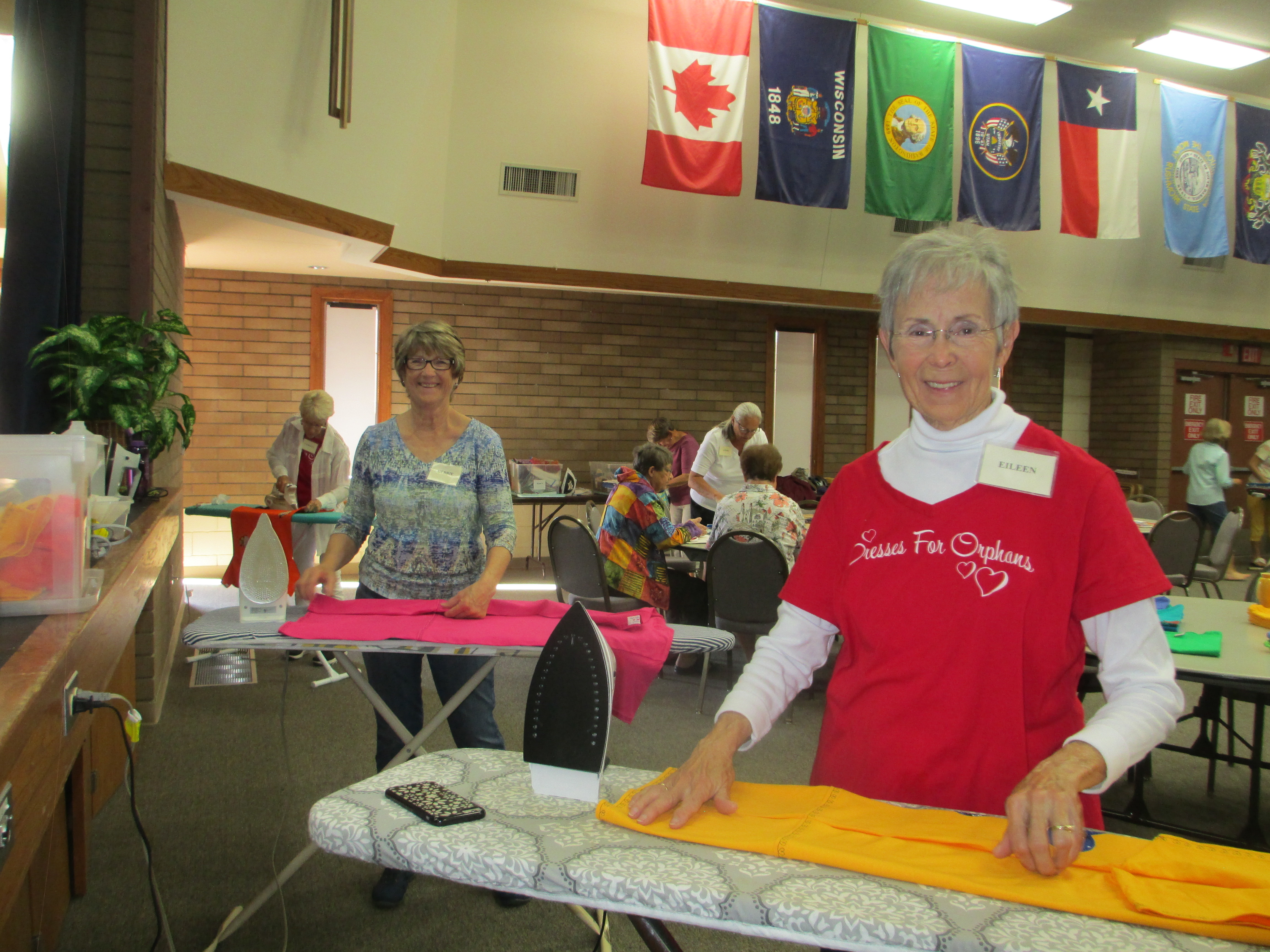 Some do the final pressing . . .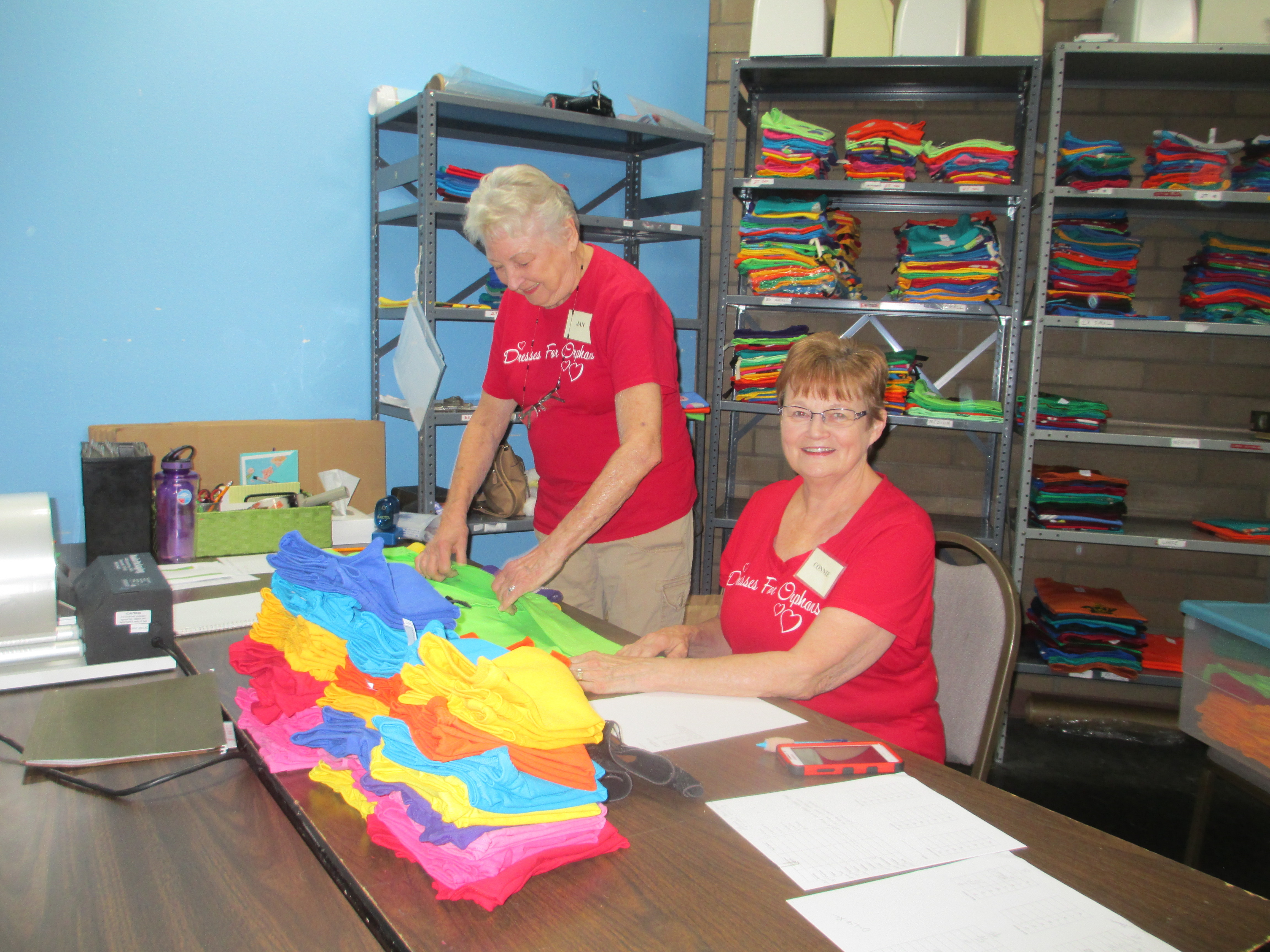 And some keep track of our inventory.
Many, many thanks to all of the volunteers and supporters of Dresses for Orphans who contributed to our Nickel Mania fundraiser in honor of the 40,000 kids around the world who are wearing the outfits we've made. Not only did we reach our goal, but we far surpassed it!! There was a total of 45,308 nickels which translates to $2,265.40 which means 605 more kids will have a new dress or shirt!!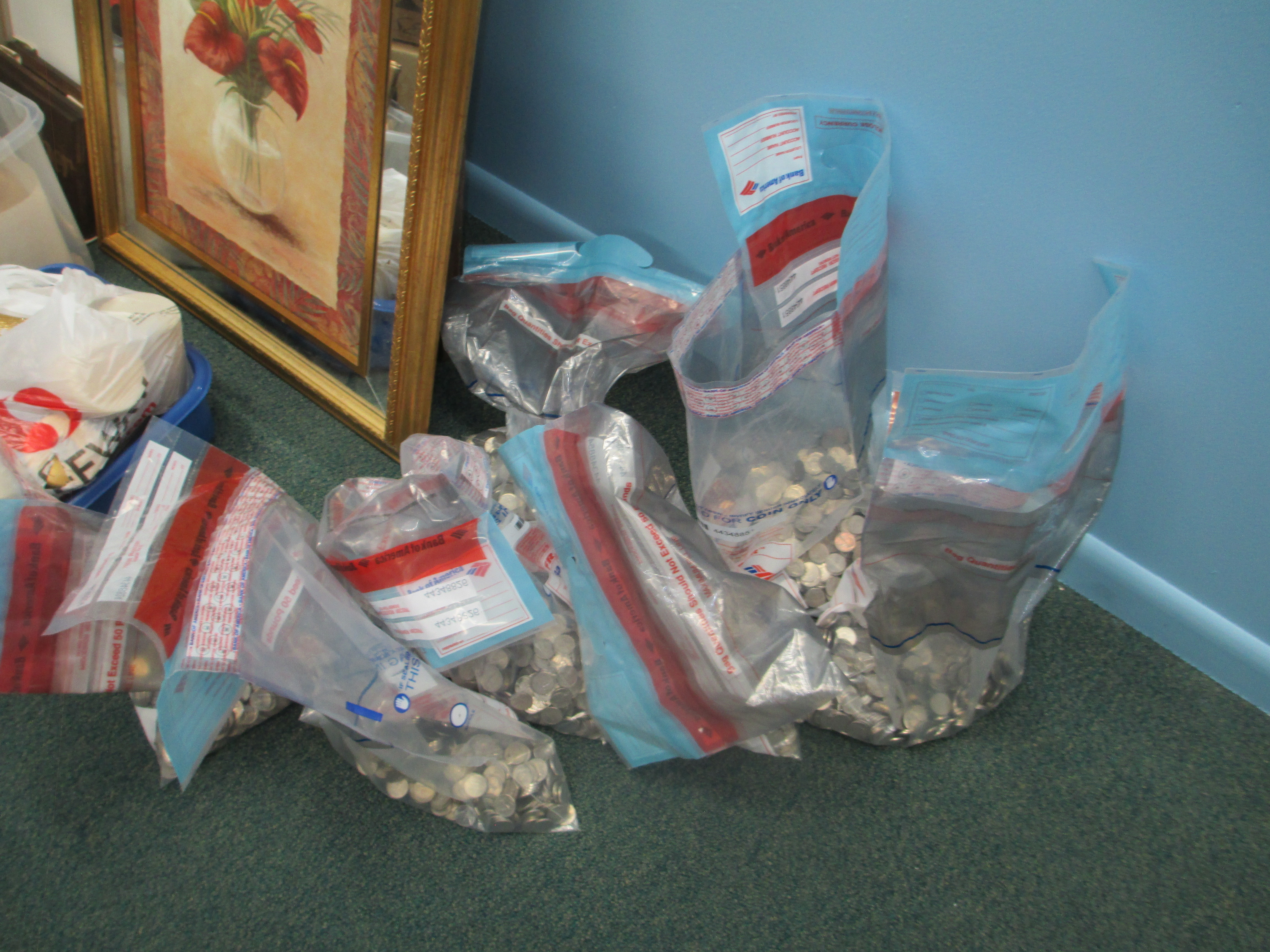 Even though we had collected the nickels in rolls (most were from a bank!), our bank said the coins had to be individual to make the deposit. So, we 'drafted' four of our husbands to help with the task of opening each roll and putting the nickels in the bank bags.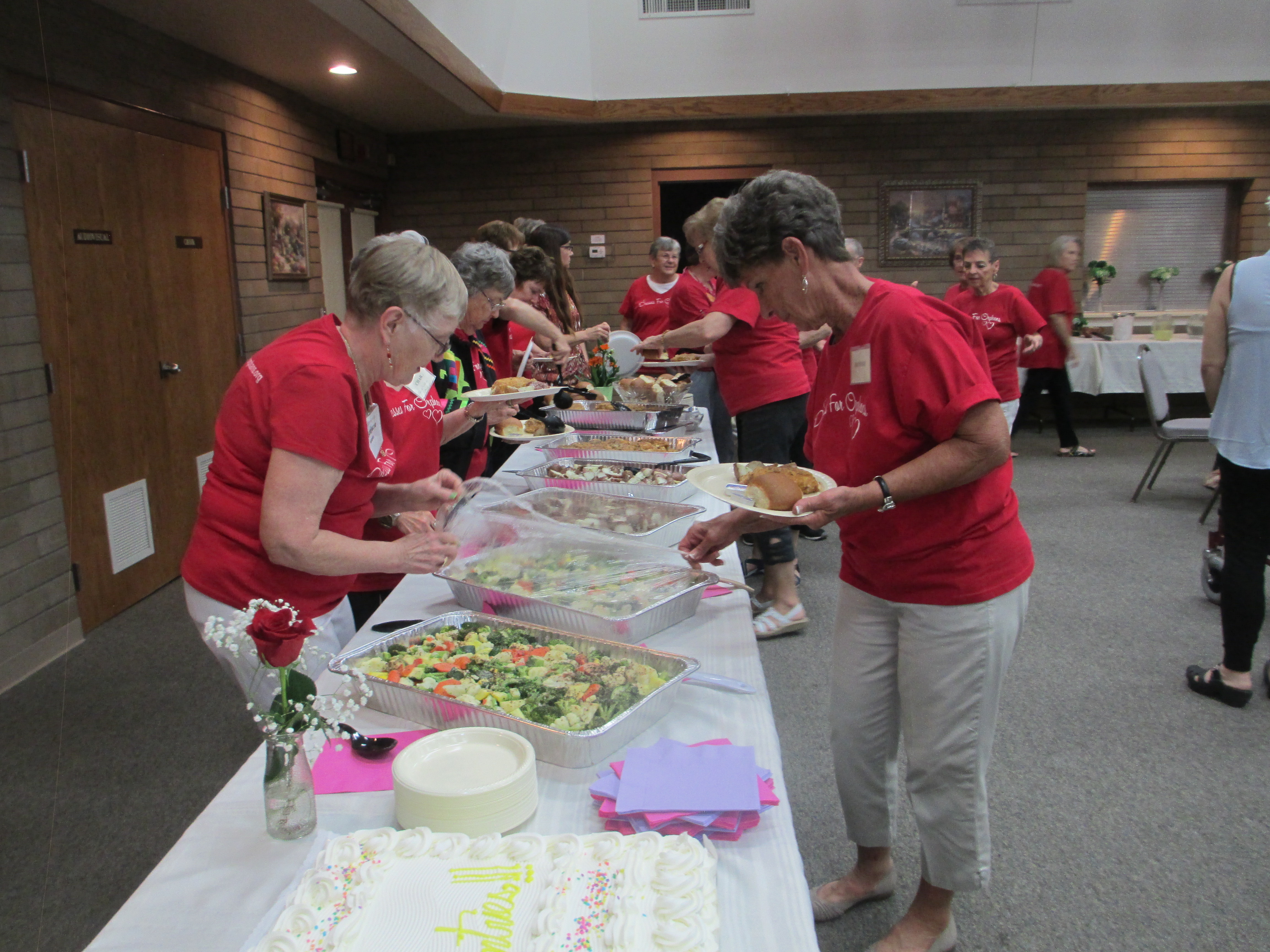 We celebrated with a wonderful lunch and now we're ready to reach toward the goal of 50,000 outfits as we continue to work together to make that happen!
We recently learned of a ministry that is based right here in Phoenix called Good News India. Dr. Faiz Rahman and his local and international staff care for over 3,000 kids in 31 'Dream Centers' (his word for orphanages). He makes several trips overseas each year and we gave him 300 outfits for his current trip. This is the email we received from him:
"Wow . . . those outfits are not just beautiful . . . they are charming, colorful, well stitched and dazzling . . . our kids are going to fight over them!! Thank you . . . how I wish I could take all of them with me . . . but alas . . . I am taking as many as I can . . . but in the next couple of months, I shall get the rest over there . . . it will be a real test to decide WHO gets these first!! I so appreciate you."
Darlene Carpenter
Dresses for Orphans
3055 N Red Mountain, #133
Mesa, AZ 85207
480-807-2672
darlene@dressesfororphans.org
Dresses for Orphans is a nonprofit, 501(c)(3) ministry. All gifts are tax deductible and go directly to buy the supplies to make the dresses and shirts. It is an all-volunteer ministry!