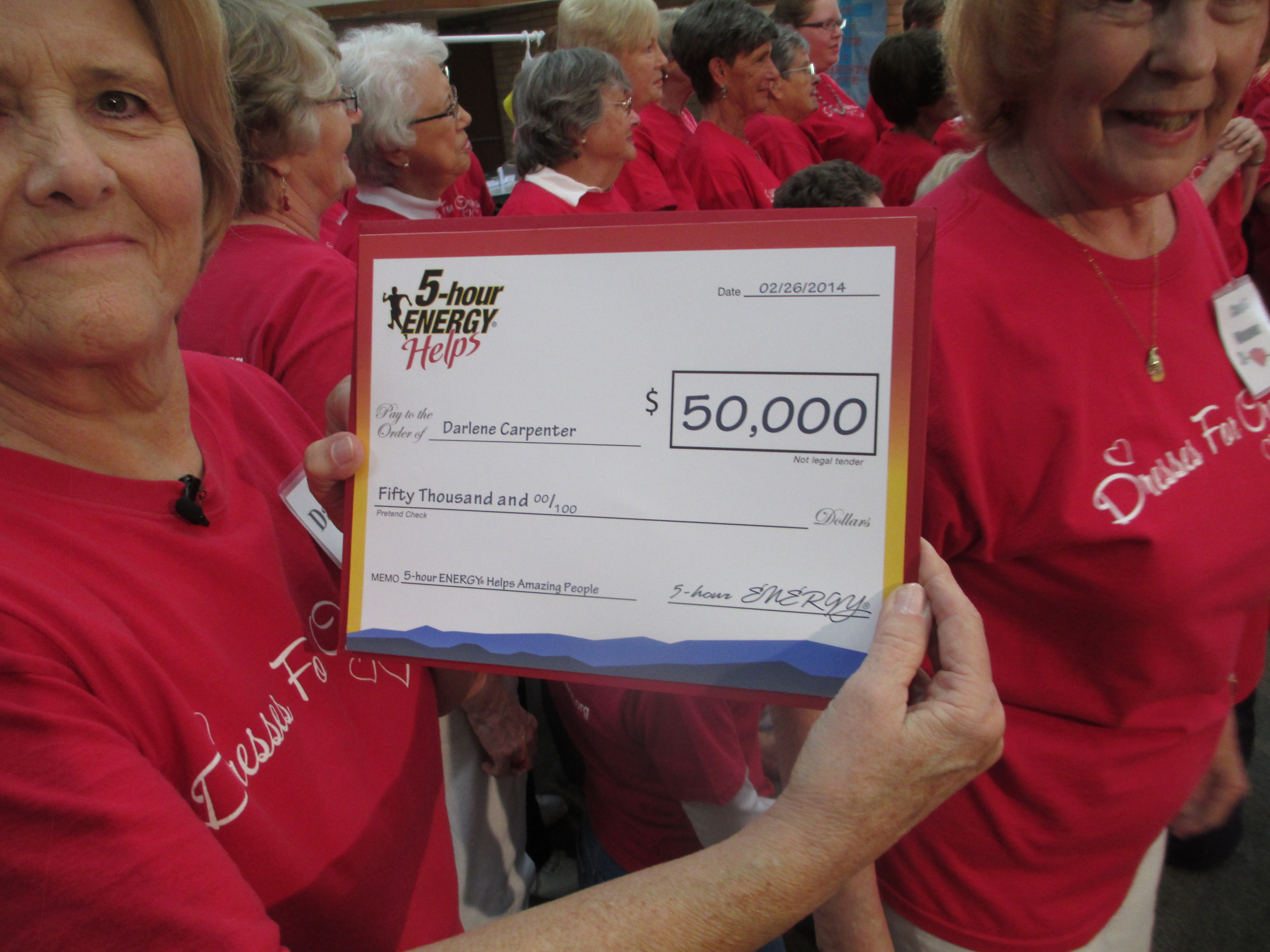 Yesterday, during our regular day to make dresses and shirts,
Dresses for Orphans
received a check for $50,000 - and yes, that's a 5 with 4 zeros!! 5-hour ENERGY (
http://5hourenergy.com/helps-amazing-people/
) is a corporation out of Michigan with over a billion dollars a year in sales both here in the U.S. and internationally. They have a program called
5-hour ENERGY Helps Amazing People
where they say, "
Why only pay celebrities or athletes? Why not give to the real heroes?" Dresses for Orphans
became one of those real heroes yesterday.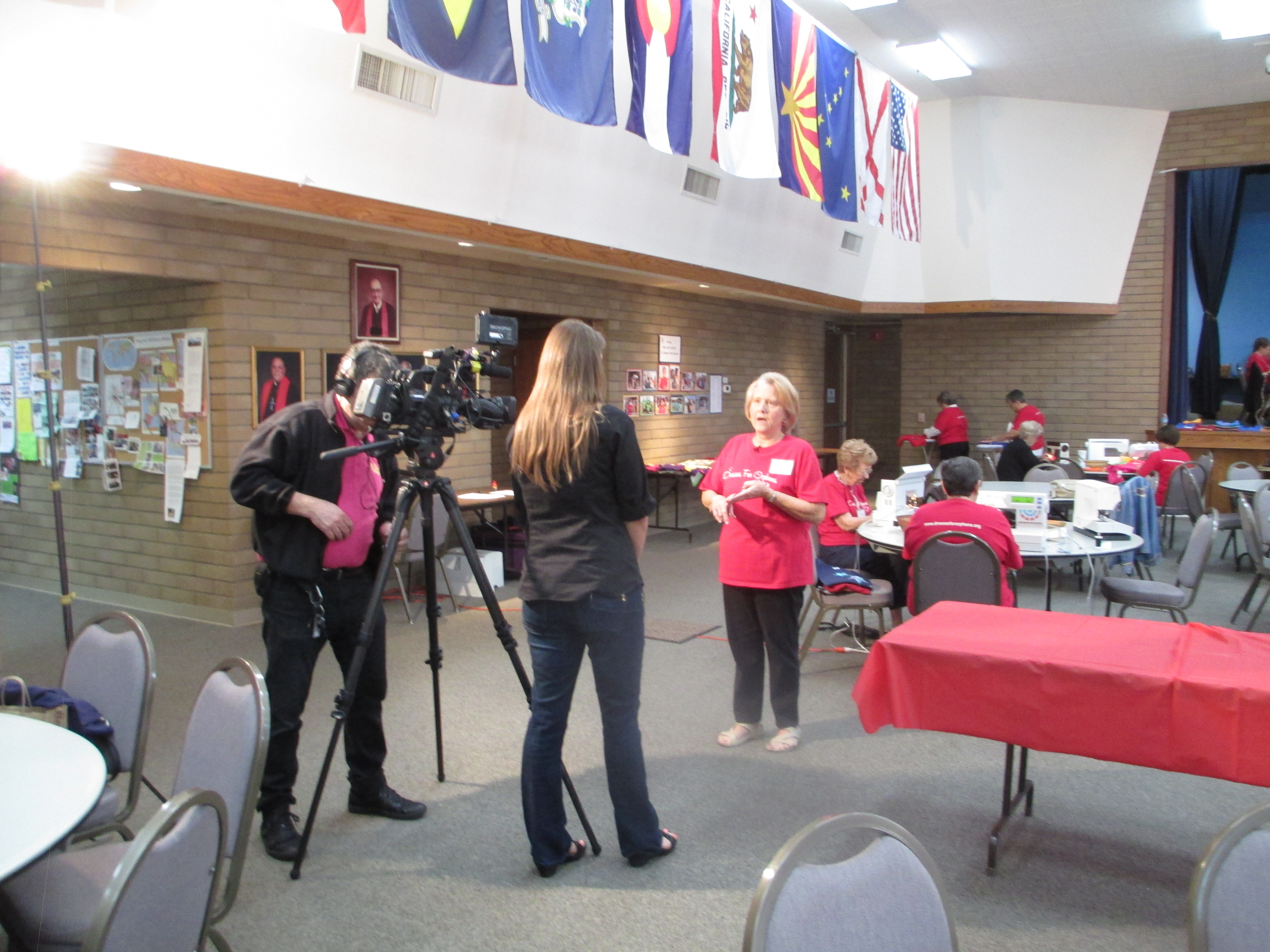 We were nominated for this honor by a friend who has an organization to help children with cancer. Over the past several weeks, I have been working with Deanne (the tall woman with the beautiful long hair in the picture) to answer all their questions about our ministry. Everything went before a committee who makes the gifting decisions.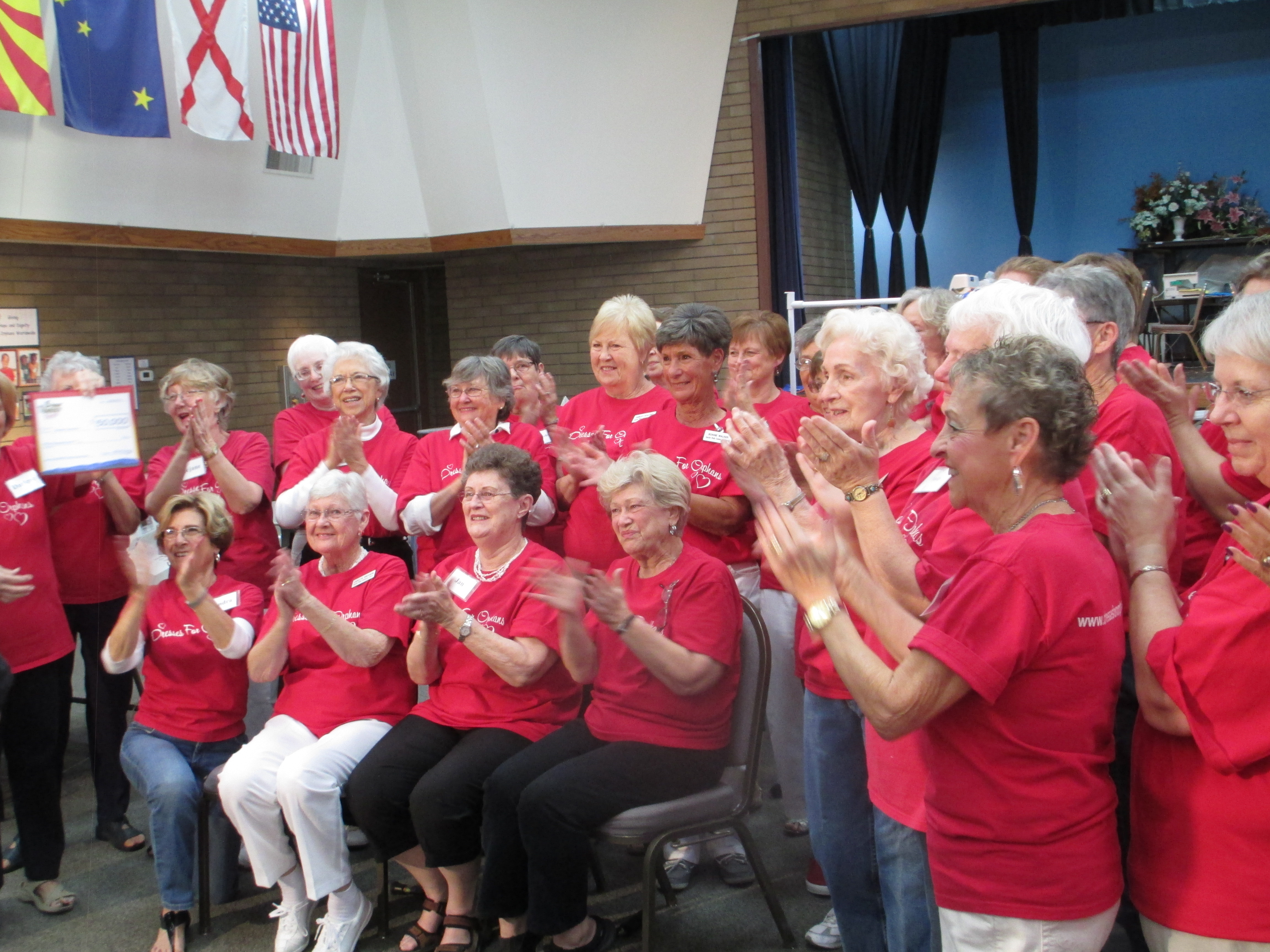 Yesterday was our big day! A videographer came with Deanne and the two of them interviewed us and took over an hour of video about our ministry. This material will be edited down to about four minutes and will appear on their website in four to eight weeks. We'll let you know as soon as it's posted so you can share in our excitement!
This is a substantial amount of money for this ministry. Of course, we'll be using it to continue doing what we do - buying all the supplies to make the dresses and shirts to bless kids around the world. But beyond that, our goal is also to leverage some of these funds to build a broader base of contributors into the future. We're committed to this for the long haul and trust that this generous gift will be the catalyst for future growth.
Winter visitors - yes, I know that's the politically correct term! But I have several family and friends who spend the winter months here in sunny Arizona and I affectionately call them snowbirds. Watch next month for the stories of these amazing women!

Donna from Canada


Doreen from Arizona year-round
Dresses for Orphans
3055 N Red Mountain, #133
darlene@dressesfororphans.org