PILLOWCASES, PILLOWCAS

ES

AND MORE PILLOWCASES
A few months ago, God dumped a new local ministry into our laps! We were donated a large amount of fabric with many pieces of several yards. It was a lot more than we could ever use for the hearts and stars that we make to applique on the dresses and shirts. So, God planted in our minds the possibility of making pillowcases - I call them 'funky pillowcases' because they're definitely not the embroidered ones your Grandma made!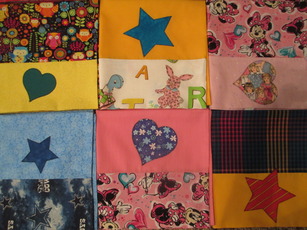 Several women make these pillowcases at home during the week and they are donated to organizations that work with the homeless in the Mesa area - Save the Family, A New Leaf, Family Promise and House of Refuge and also Child Crisis Center. We've already given away 350 pillowcases this year! We are definitely going to 'keep the main thing the main thing' which is making dresses and shirts for orphaned and vulnerable kids. However, we'll also continue to make the pillowcases as we receive more fabric donations. If you, or someone you know, needs to clean out their fabric stash, we'll make good use of all donations!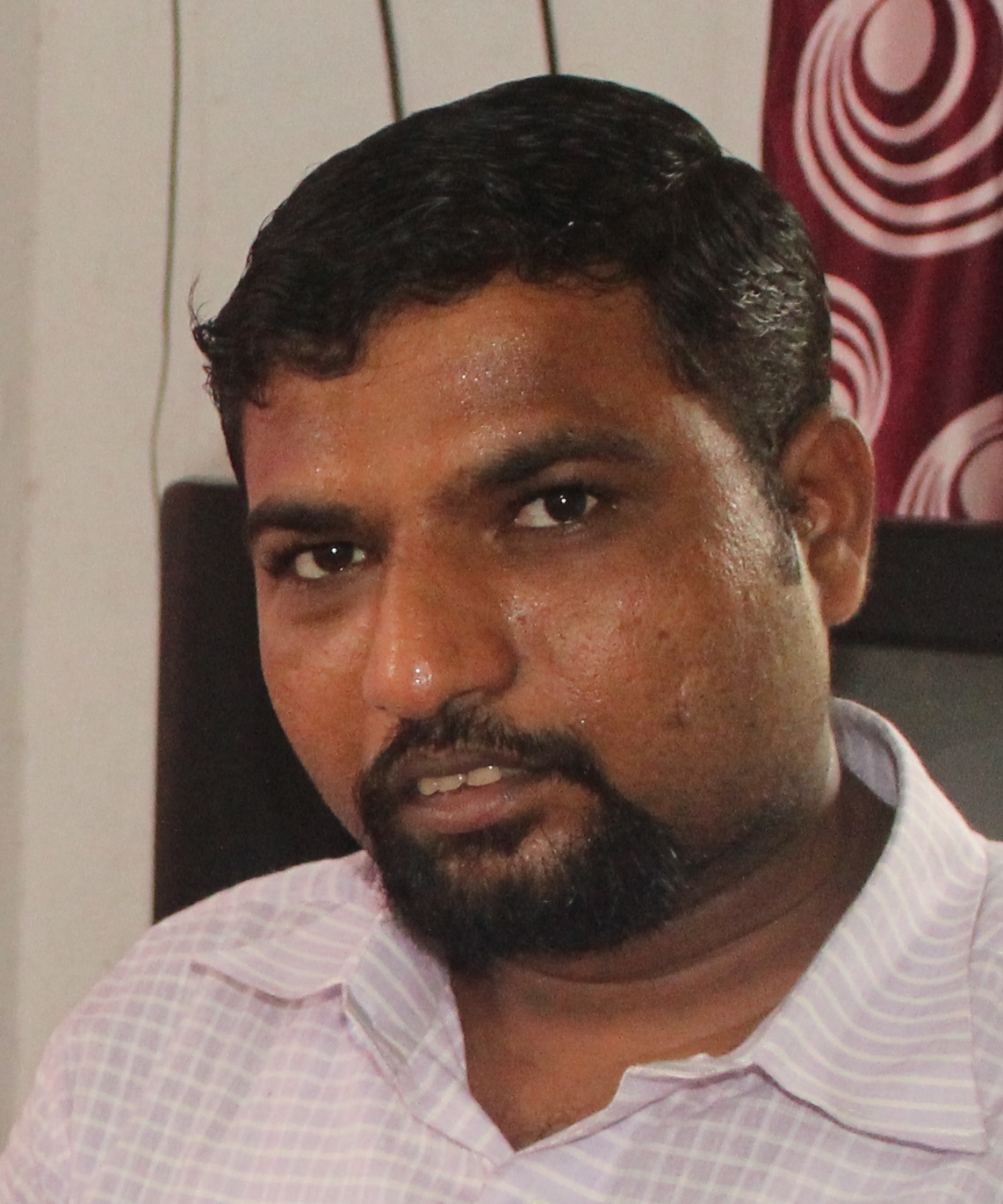 Mr. Enthusiasm is a title that would aptly describe Alex Sam from India. I first met Alex at the Summit(sponsored by the Christian Alliance for Orphans) three years ago. He told me about his ministry and we made dresses and shirts for the kids under his care. The next year he came bounding behind the table at our booth and gave me a big hug! The fact that his ministry is in a country that is primarily Hindu does not dampen his enthusiasm! Not only does he have an orphanage but he also works with mission schools, youth camps, medical camps, and community development.
These are the kids in his orphanage where he and his wife care for them. When he came to the Summit the second time, he brought along this thank you card from his kids!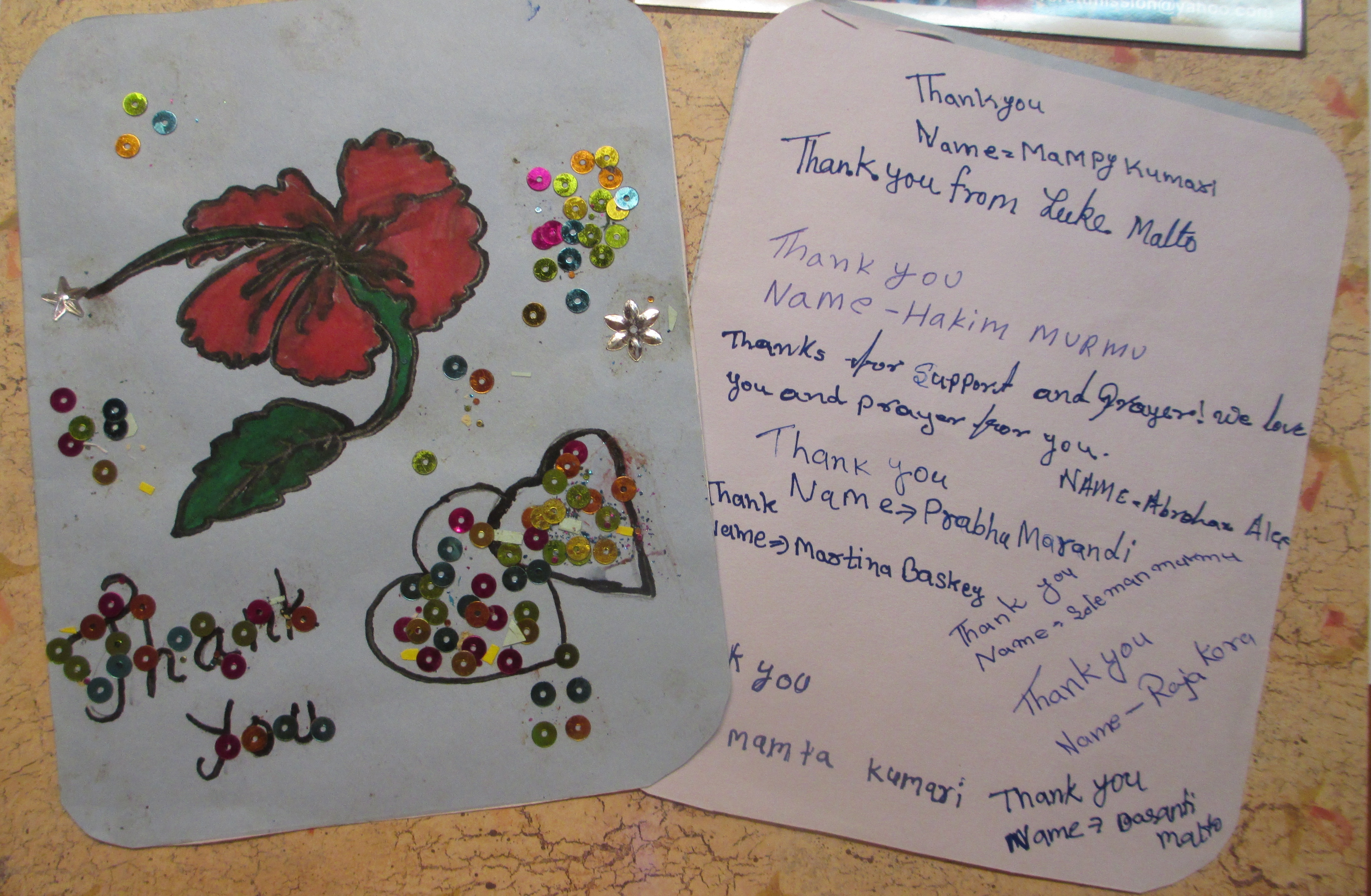 I received an email from Alex a few days ago and this is part of what he said:
"Maya (name changed) is only 14 years old, an orphan girl growing up with her uncle's family. While the uncle's children were enjoying education and other facilities, she grew up as a child laborer in the same family. At an age of going to school and playing, she was given into child marriage by her uncle's family. After one month of abuse by her husband and their family, she escaped and ran away and was found crying on the streets. We were notified and rescued her and restored her to her aunt's home in Nagaland with the help of A Family for Every Orphan. Her aunt is a believer and is attending a Baptist Church."
We definitely will continue to work with ministries such as this that are making such a huge impact in their respective countries!
WORLD'S BEST VOLUNTEERS!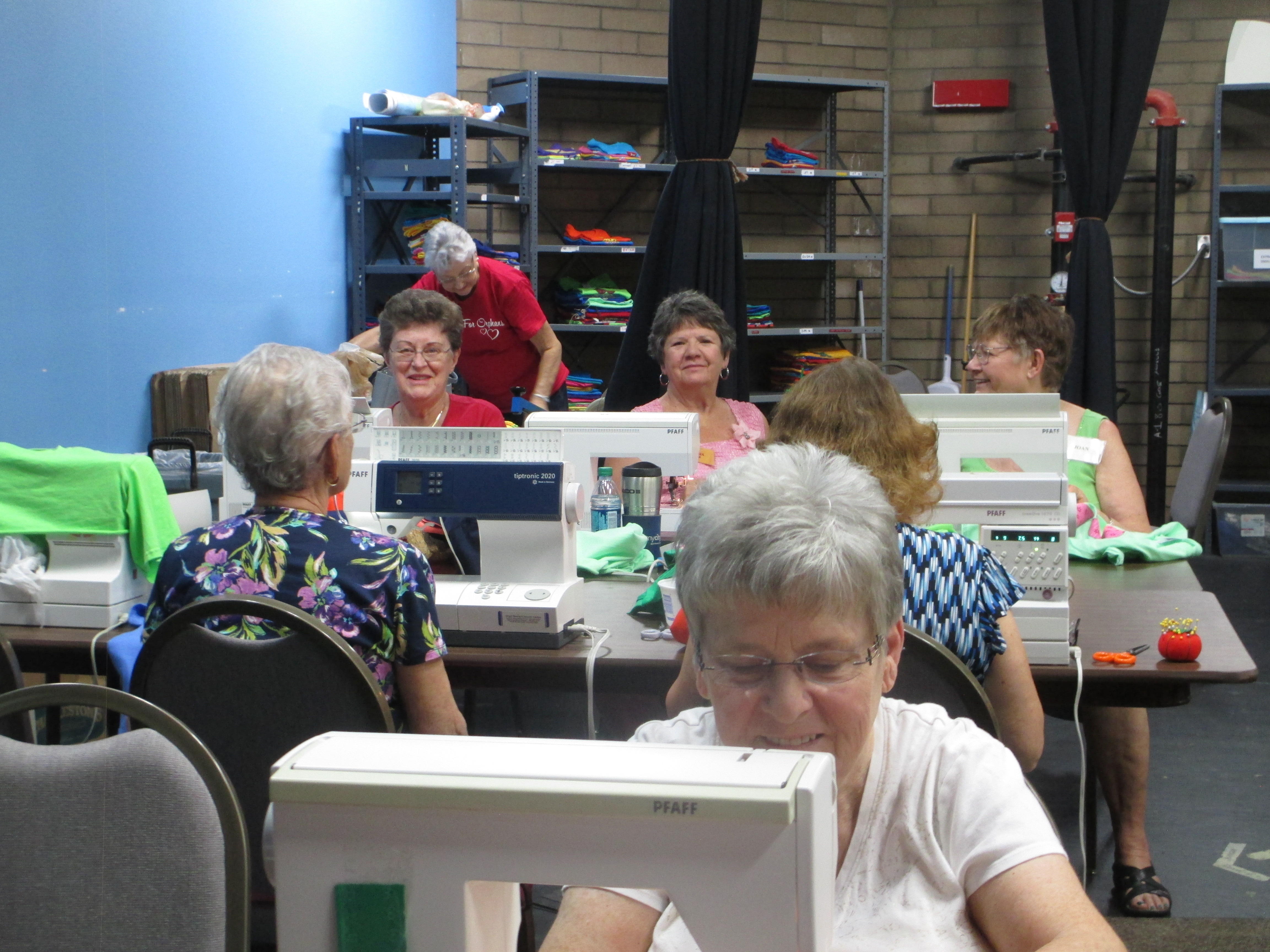 Our dedicated volunteers continue to be the heart and soul of this ministry. Even in our Arizona heat, almost 30 of our ladies have been coming to our sewing session every Wednesday morning - while our snowbird members are enjoying cool weather but missing out on all the fun. The sewing machines hum and the chatter and friendships hum just as loudly!
Darlene Carpenter
Dresses for Orphans
3055 N Red Mountain, #133
Mesa, AZ 85207
480-807-2672
darlene@dressesfororphans.org
Dresses for Orphans is a nonprofit, 501(c)(3) ministry. All gifts are tax deductible and go directly to buy the supplies to make the dresses and shirts. It is an all-volunteer ministry!