Ladder Ministries Uganda
works with orphaned children in a variety of circumstances. After they gave the new outfits to some of the children in their care, they sent these before and after pictures. I think they tell their own story!
The director of the ministry sent a detailed report of their ministry and the distribution of the outfits. Here's part of what he said: "The children we are trying to help don't have anything. Through a needs assessment, we found a lot of children being looked after by their grandparents (if they are lucky) or more likely one grandparent usually their grandmothers. The reason for this is usually that both parents died from HIV or in some cases one parent died and the other just abandoned them with their grandparents. The children live in appalling conditions without the basics of life every child has a right to expect."
He went on to say, "The orphans felt much loved by Dresses for Orphans and Ladder Ministries Uganda".
Winter visitors - yes, I know that's the politically correct term. But I have several family and friends who spend the winter months here in sunny Arizona and I affectionately call them snowbirds.
So, what do snowbirds do while they're enjoying our warm weather? Many of them do the same things that year-round residents do.
First, meet Betty Oleson who comes to us from Montana.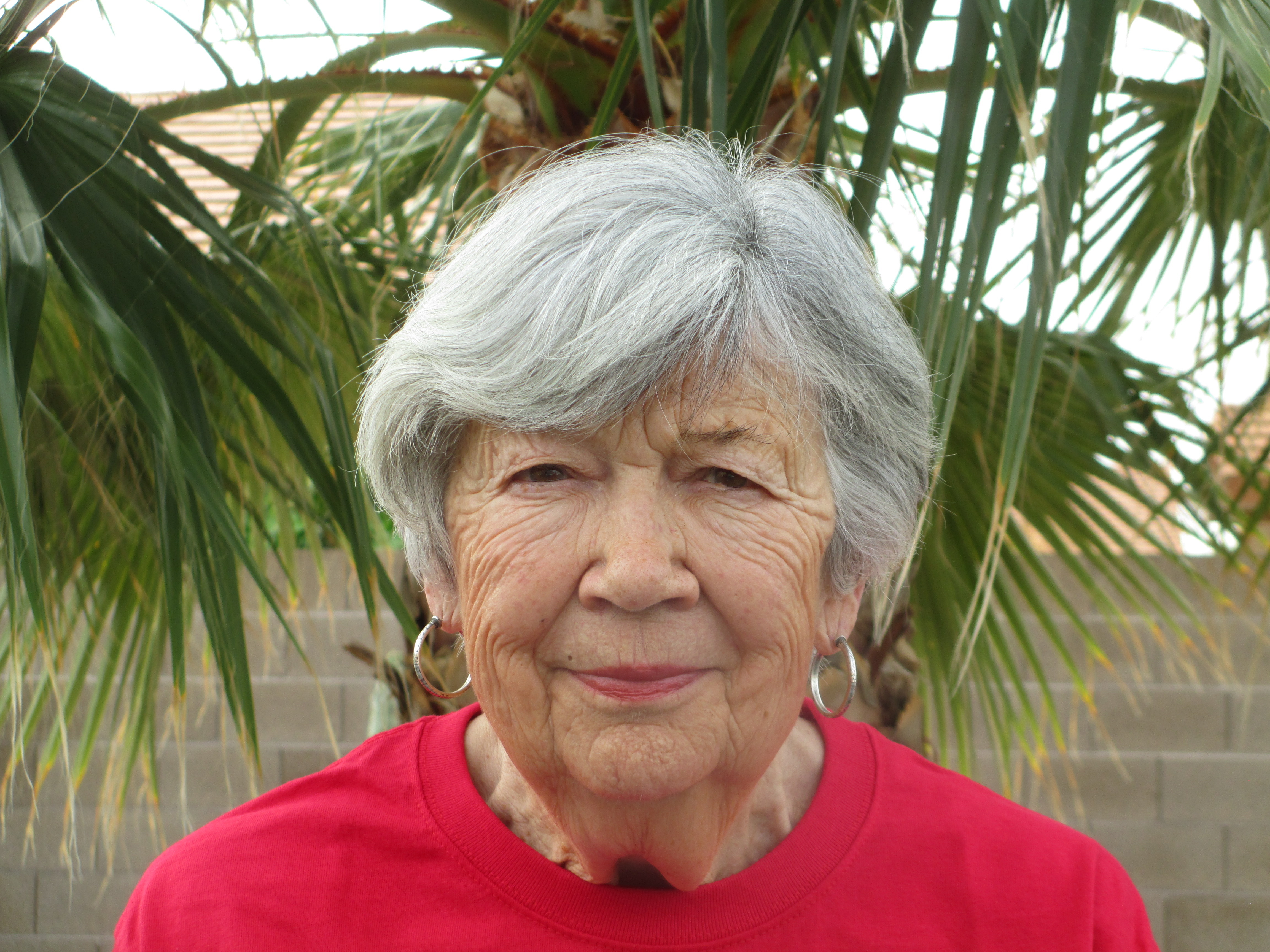 She spends si
x months there and six months in Arizona. She and her late husband owned a r
an
ch until recently and her grandparents were pioneers in the ranching industry. She also owns a bed and breakfast near Red Lodge, Montana which keeps her meeting interesting people during the summer.
Following her graduation from high school, she went to work for Hill Field Army Air Base in the accounting department. She married a returning soldier and they had two daughters. Now she has two grandchildren and five great grandchildren.
Betty heard about Dresses for Orphans through a friend who belongs to the Women's Fellowship at Apache Wells Community Church. She came to check us out and has been a faithful volunteer ever since. In fact, she enjoyed it so much that she invited her friend, Donna.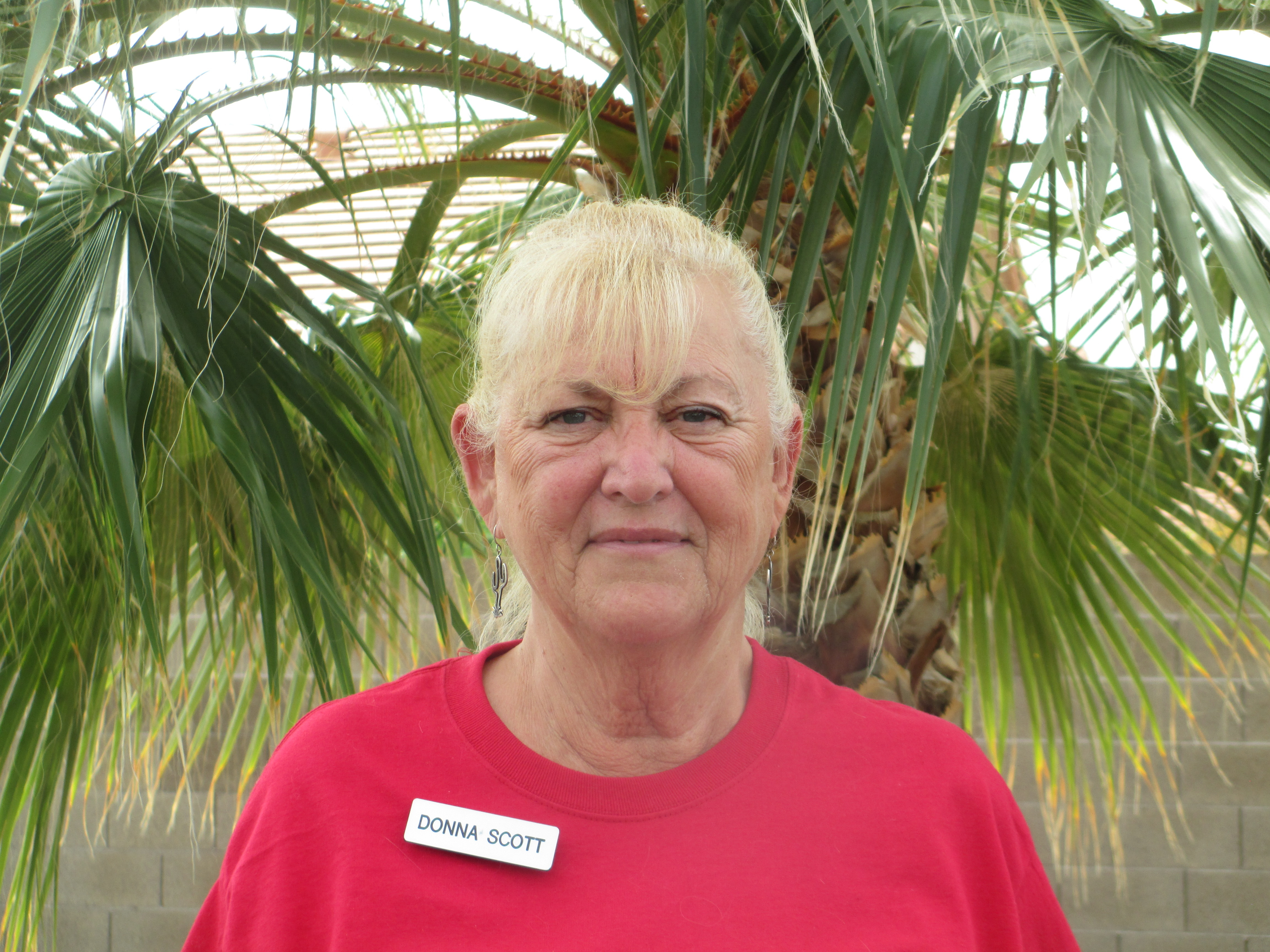 So, meet Donna Scott! Wednesday was Donna's golf day, but when Betty invited her to visit our sewing group, she decided to give it a try. She's been hooked ever since!
Donna spends six months in Arizona and the other six at her home in Lake Huron, Ontario, Canada. She and her husband recently returned from Costa Rica where they went on an adventure vacation to celebrate his 80th birthday which included zip lining, hiking through the jungle and studying the flora and wildlife. They surely are energetic and adventuresome people! In addition to travel and golf, Donna enjoys biking and has owned quarter horses.
She has been a perfect fit for Dresses for Orphans for several reasons. First, she has two adopted grandchildren from Russia. Then, after she had come only a couple times, it was obvious to her that we needed another sewing machine. She went home, told her husband, and they volunteered to purchase one and donate it to the ministry! When Donna sees a need, she doesn't just fuss about it, she takes action and makes things happen.
Just as Betty introduced her to the ministry of Dresses for Orphans, she invited her friend, Doreen.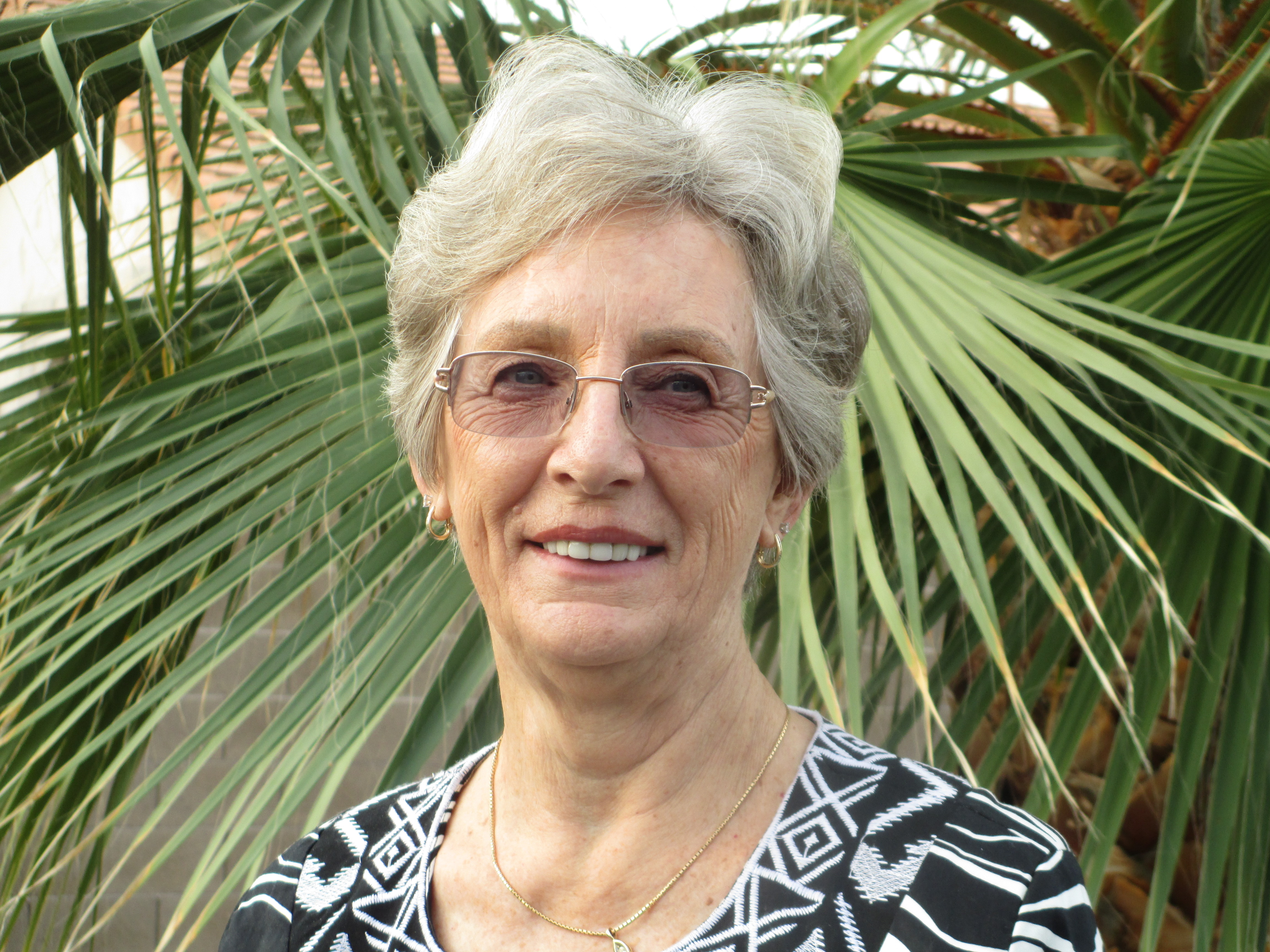 Please meet Doreen Balch - she's not a snowbird but enjoys sunny Arizona all year long! Doreen is a lovely lady who has a beautiful English accent. That's because she was born in England of Scottish parents. She has also lived in Scotland, India and Yemen.
She studied at the College of Art and Fashion Design in the UK and has a degree in Child Development from Central Arizona College. Her husband, who is also British, is an Engineer who has worked at Boeing Helicopter since 1985 when they moved to Arizona from Connecticut.
Doreen volunteers as a Court Appointed Special Advocate for foster children and serves on two foster care review boards.
She heard about Dresses for Orphans while attending a banquet for a radio control flying club that she attended with her husband. Donna Scott and her husband also belong to the group and they were sitting at the same table. She decided to accept Donna's invitation to visit our sewing group and we appreciate so much her work and sweet spirit.
These three women are all a part of the Wednesday sewing group because someone told Betty about it, she invited Donna who invited Doreen!! What a great group.