Was it Worth the Time, Effort
and Expense to Attend the Summit?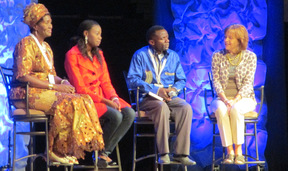 Absolutely! The Summit is an annual conference sponsored by the
Christian Alliance for Orphans
of which
Dresses for Orphans
is a member. This year it drew over 2,500 people from all over the U.S. and several countries. In addition to general sessions, there were break-out sessions on a wide range of topics including adoption, foster care, family preservation and global orphan care.
One of the most fascinating sessions included the people in this picture. Orphan Sunday, the first Sunday in November started in a church in Zambia. Pastor Chondwe, pictured in the photo above, gave a passionate call to the members of his church to care for orphans in the local community which had been ravaged by AIDS and poverty. Members of the church faced deep needs themselves, but they gave what they could. The idea of churches setting aside one Sunday each year to specifically consider what they can do for the orphan crisis quickly spread to the United States and then around the world. Today, there are hundreds of churches in many countries who are becoming involved in caring for orphans through special projects and emphasis on this Sunday.
Margaret Harawa, the beautiful lady on the far left in the photo is a widow from this church who is caring for 11 orphans in her home. In the interview, when asked about having that many children and the logistics of their care, she just smiled gently and said she looked at it the same as the cross - room around the cross is not crowded!
Thokozile Muchimba, the young lady in red is an orphan that Ms. Harawa took into her home. She has a beautiful voice that she is using for His glory and she dreamed of someday singing to a large crowd of people! Would 2,500 people count for a 'large crowd'? Please listen to her wonderful rendition of
He Knows My Name
as she sang at the Summit by clicking here:
http://www.youtube.com/watch?v=O0T5d1Addkw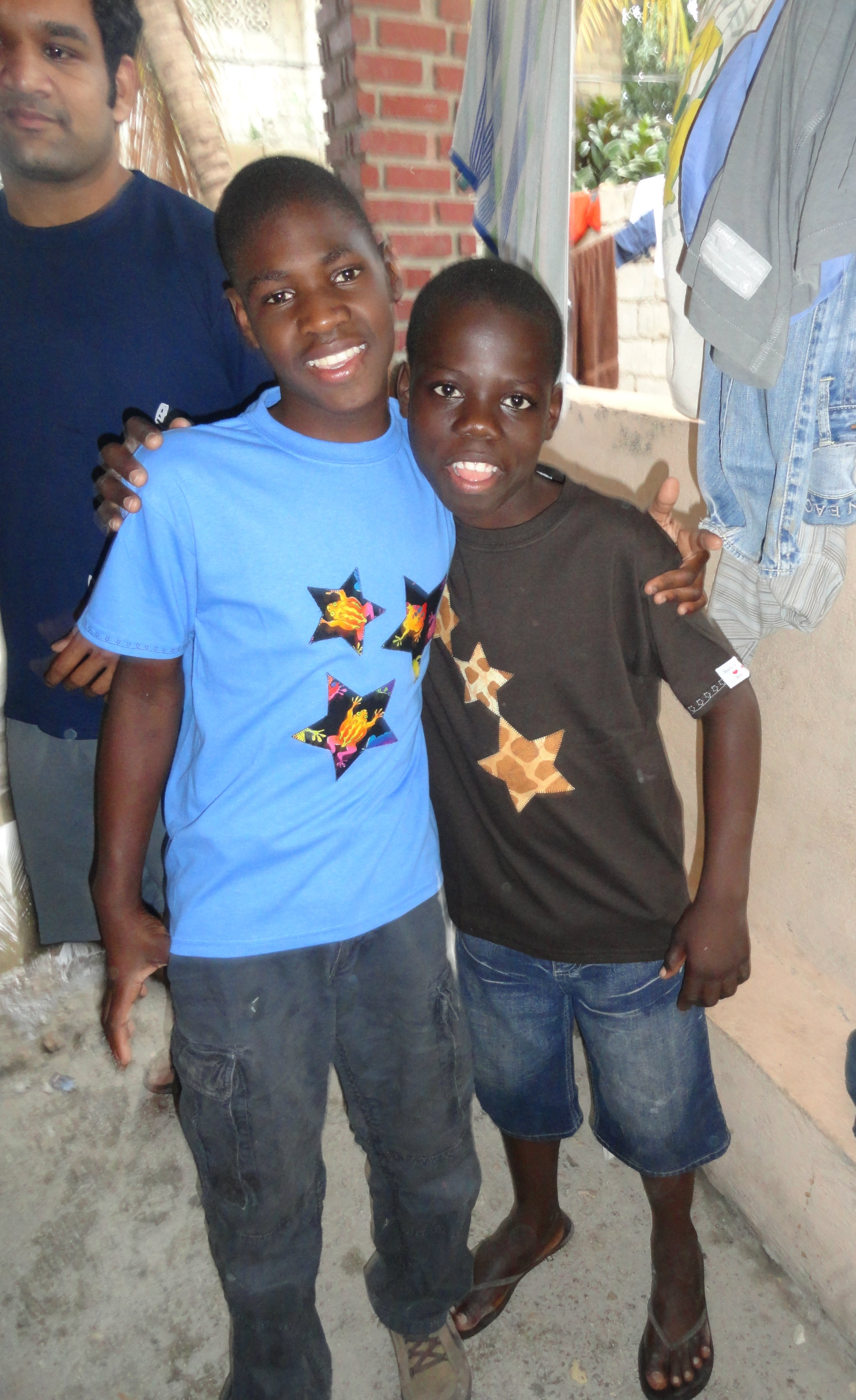 Haiti House of Hope is a new orphanage in Haiti which, at this point, is caring for 10 boys with the goal of caring for many more children in the days ahead.
Dresses for Orphans
was honored to make shirts for each of these boys. Vishnu Devalla, a medical student here in the United States, along with other medical personnel took the outfits along when they visited the area recently. While there, not only did they minister and interact with the children from the orphanage, but they saw over 700 people in five medical clinics.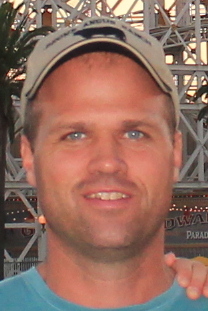 Darin Ray Brown's address instantly changed from Acton, Montana to Heaven when the small plane he was piloting went down in Eastern Montana. Darin was an incredible person who was never afraid to 'talk the talk', but more importantly he 'walked the walk'! He was only 38 years old and leaves behind his wife and five kids - from 5 to 14 years old.
Of course, there are all the questions - the 'whys' that will never be understood. While those answers will probably have to wait until we join Darin in heaven, there are many people who were impacted by his life and continue to be impacted even through his death.
Darin was my nephew and we miss him greatly. But why, you may be thinking, would this very personal tragedy be mentioned in a newsletter for Dresses for Orphans? Here's the reason - Dresses for Orphans has received gifts in memory of Darin and so his life is even now, reaching out to others as those gifts are being used to bless kids around the world with a new dress or shirt!
In addition to Darin, Dresses for Orphans has received gifts this year in memory of Jim Hughes and John Ruksnatis, both of Mesa, Arizona.
If you have experienced the death of a family member or close friend, consider giving a memorial gift in their honor. This is a wonderful way for their lives to continue being a blessing to others even through their death.
All gifts to
Dresses for Orphans
are tax deductible and are used in their entirety to purchase supplies to make the dresses and shirts. For more information, please visit our website at
http://www.dressesfororphans.org/
.
A heartfelt thanks to all of you who have chosen to partner with us financially in blessing kids around the world!
Darlene Carpenter
Dresses for Orphans
3055 N Red Mountain, #133
Mesa, AZ 85207