Our new website is completed! We're very excited about introducing it to the world as it captures the essence of this ministry so well. Please check it out at http://www.dressesfororphans.org.
The Christian Alliance for Orphans (CAFO) is made up of ministries from both the U.S. and around the world who are committed to caring for vulnerable children through orphan care, foster care and adoption. Each year they sponsor the Summit conference which was in Dallas, Texas this year with over 2,000 people in attendance. Many new contacts were made from our booth.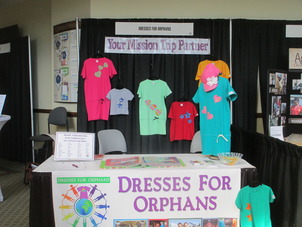 One of the highlights of the Summit this year was the opportunity to meet a gentleman from Uganda who was there for the conference and would be taking dresses and shirts back for the kids in their care.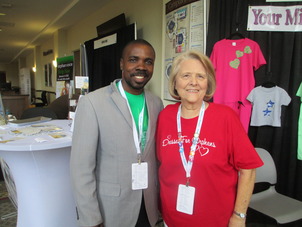 This is Daniel K. enjoying the Summit! He speaks very good English and we had a great conversation.
Kids Around the World Wearing New Outfits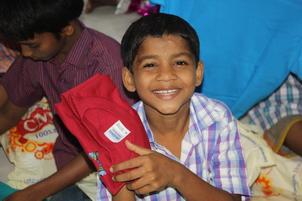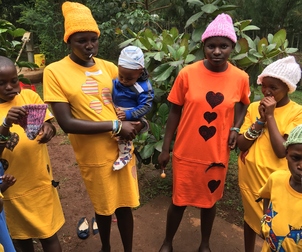 These kids from Kenya are not only enjoying their new dresses but also cute hats and suckers!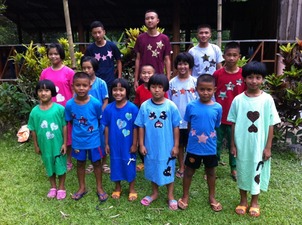 Standing straight and tall to have their pictures taken in Thailand.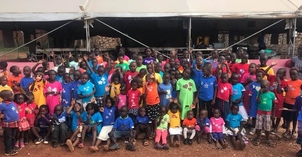 How does one get that many wiggly kids to stay in one place to get their picture taken in Uganda?
We continue to receive requests for dresses and shirts from all over the world - some are large and some are small. This coming week we'll be shipping 800 outfits for the Philippines and 70 for Zambia! Pray for the kids who will be receiving these outfits as many of them have experienced trauma of all kinds in their young lives.
Darlene Carpenter
Dresses for Orphans
3055 N Red Mountain, #133
Mesa, AZ 85207
480-807-2672
darlene@dressesfororphans.org
Dresses for Orphans is a nonprofit, 501(c)(3) ministry. All gifts are tax deductible and go directly to buy the supplies to make the dresses and shirts. It is an all-volunteer ministry!