FOX 10 NEWS VISITS DRESSES FOR ORPHANS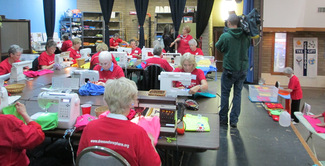 The award winning Morning Show of
Fox 10 News
in Phoenix, Arizona visited
Dresses for Orphans
during their sewing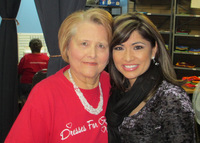 session on February 20th. That morning, after the live program
, there were over 1,700 visitors to the
Dresses for Orphans
website!
To view this segment go to
http://dressesfororphans.org/
and click on 'Spotlight' in the orange square in the bottom left corner of the home page.
HOUSE OF GRACE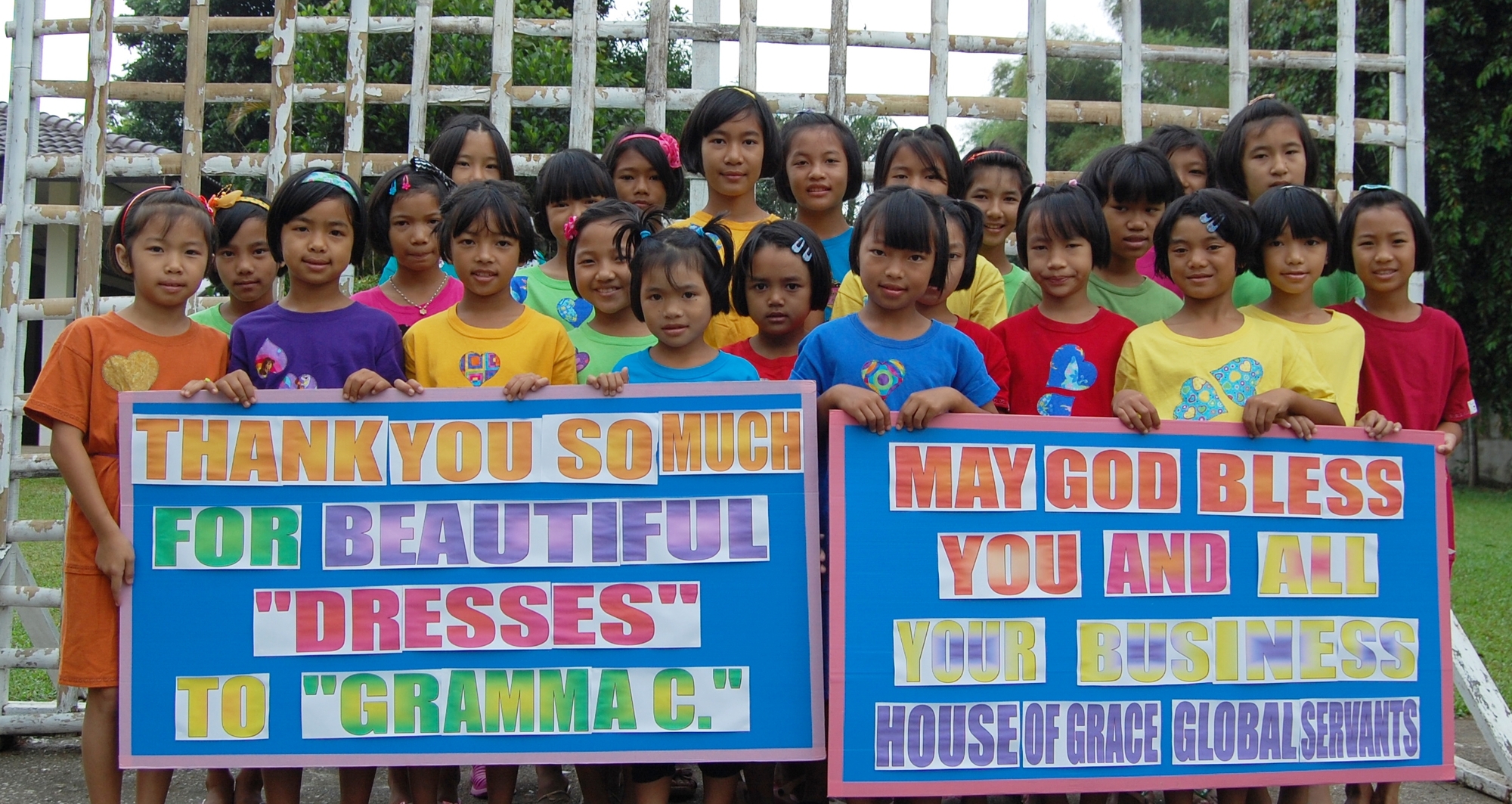 House of Grace
in Thailand is a beautiful example of what God can do in the lives of very vulnerable children! Several weeks ago,
Dresses for Orphans
was privileged to provide a dress for each of the girls at
House of Grace
. These pictures are of some of the most beautiful girls in the world wearing their new outfits!



Following is the story of
House of Grace
taken from their website. "Hundreds of tribal girls in Northern Thailand, who were "at risk" of being sold into sexual slavery, have become educated, independent,women of God because of
Global Servant's House of Grace.
Dr. Mark Rutland, had the vision for a rescue house for girls in 1987 while visiting the country. He was staying in a Bangkok hotel. A man knocked on his door and tried to sell him the services of a ten-year-old girl. Appalled and horrified, he said, "Stay right here. I'm calling the police." The pimp said, "If you call the police, you'll be the one in jail tonight." The police were part of the racket. In the morning Rutland told the story to the Thai pastor who was hosting him and concluded, "Someone should do something!" The pastor looked and him and said, "You're someone."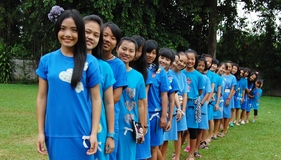 A year later, Dr. Rutland returned, having raised just enough money to start a safe house for girls at risk. The Thai pastor helped him find a local couple to be the first overseers, staying in a rented hotel room.
When the house first opened in 1988, the girls who came were 13-16. Emily, the coordinator of Thai Operations for Global Servants, explains: "now we are getting girls younger and younger because girls sell for a much higher price if they are virgins." House of Grace helps girls as young as 5 years old. Why would a family want to sell their own daughter? Usually they simply can't afford to feed her (the euphemism is "sending her to work in Bangkok"). House of Grace never buys the girls. Instead they reason with the family, explaining that if the girl is sold to a pimp, she is likely to come back to the village in a few years to die of Aids. On the other hand, if they let her live at House of Grace, she'll be fed, clothed and schooled. An education will enable her to get a job, making it possible for her to someday support herself and contribute to her family.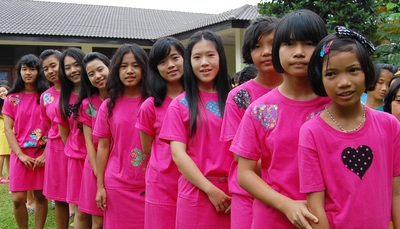 One of the first girls who came to live at House of Grace in 1988 was Jutiporn. Her family could no longer afford to feed her and she was at risk of being "sent to work in Bangkok." From the beginning, Jutiporn shined. She was a leader to the other girls and an excellent student, completing a degree in accounting. Ten years ago, the local director stepped down, and Jutiporn was asked to step in as on-site director. Here is a beautiful example of fruit bearing 100-fold! Jutiporn now has over 100 girls thriving under her leadership.
Used by permission
DRESSES FOR ORPHANS PARTNERS
In the last newsletter, we highlighted those people who are partners of this ministry. You will recall that the partners are in two categories - volunteer partners and financial partners. We are happy to report that both areas continue to grow! Last month we were especially blessed by a gentleman by the name of F. John Ruksnaitis. Before his death, he requested that memorial gifts be given to
Dresses for Orphans and
we have received several gifts in his honor.
Dresses for Orphans is a nonprofit ministry so all gifts are tax deductible. You can become a Financial Partner by giving in two ways.
1. If you would like to give using PayPal, just go to the website -
http://dressesfororphans.org/
- and click on the 'donations' button on the top of the home page. This will direct you to the right page to make a PayPal donation.
2. Simply make out a check to Dresses for Orphans and send it to:
Dresses for Orphans
3055 N Red Mountain, #133
Mesa, AZ 85207
Thank you to all of you who make this ministry possible!!
Darlene Carpenter